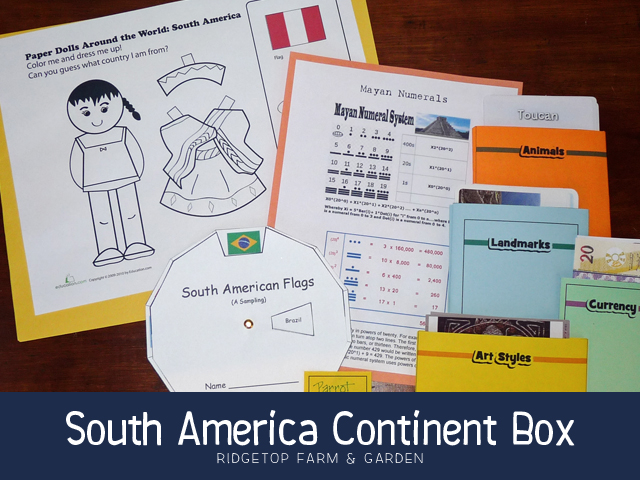 Here's our box about South America. It has some good stuff, but I'd like to add more. I don't have anything relating to the Amazon rainforest except a couple animals. As I add more items, I will update this post.
Top: Envelopes holding like items.
Bottom Left: Paper doll from Education.com
Bottom Right: Flag wheel from Enchanted Learning.

Peeking in the box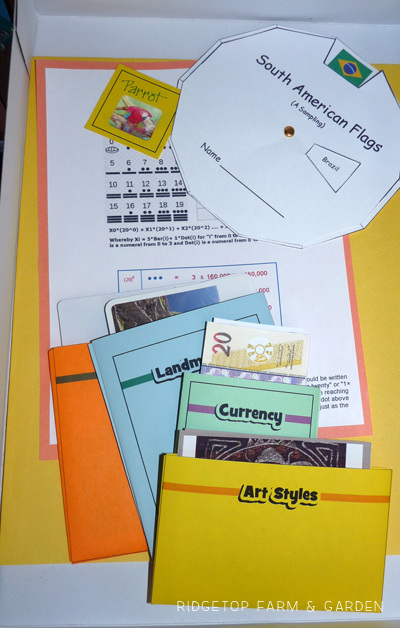 Our Continent Boxes:
Africa
Antarctica
Asia
Australia
Europe
North America
South America
To learn more about our continent boxes click here.