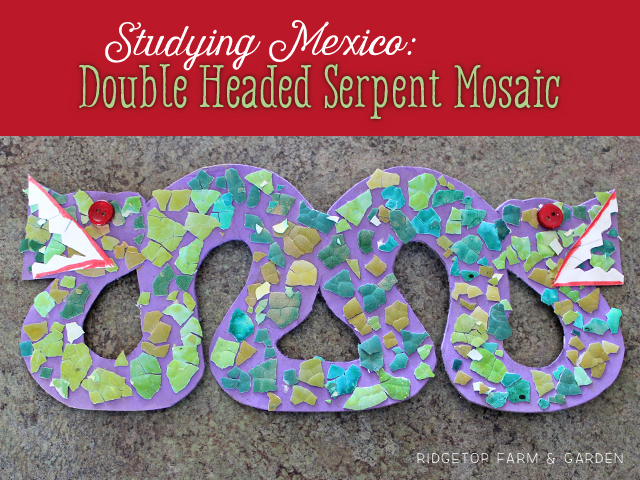 Throughout this school year we've been celebrating Mexican holidays & doing crafts to go along with them. Recently we celebrated Cinco de Mayo.
I was really hoping we'd be able to finish off our year with a trip to Mexico. I'd love to see Chichen Itza & other Mayan ruins. But, that didn't happen. Bummer.

But, we did create some fun crafts.
Double Headed Serpent Mosaic
Years ago we went on a cruise through the Mexican Riviera. On the ship was a version of the Double Headed Serpent. So when I saw the mosaic craft at That Artist Woman, I knew it was one we were going to do.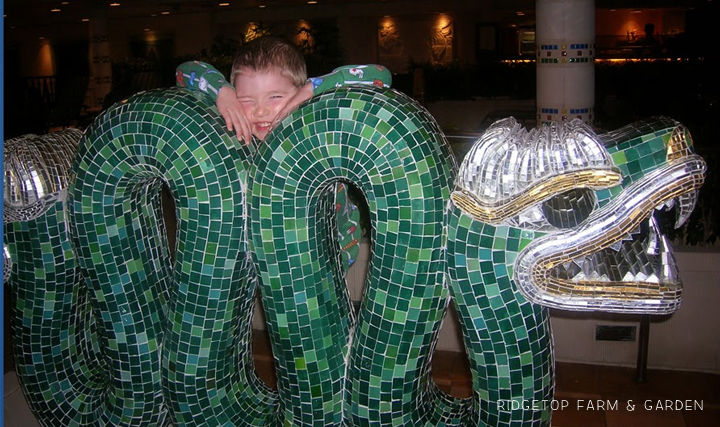 I cut the serpent shapes out of stiff cardboard.
The kids used tempera paint on the entire serpent. This doubled as "grout" on their mosaic.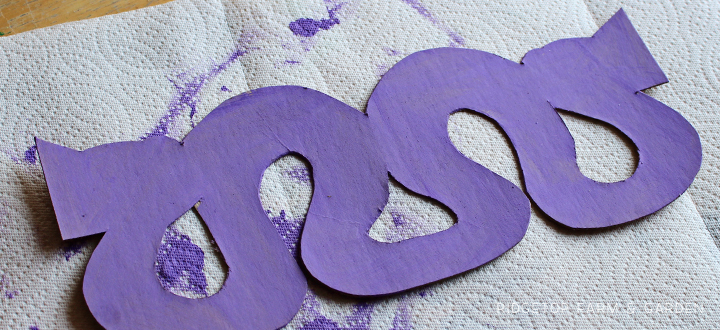 I must admit the other thing that drew me to this craft was that it required egg shells. I'm always on the lookout for ways to use eggs. I had recently colored eggs to place in the background of a few photos of our new chicks. This was a perfect way to use up those shells.
The kids used watered down clear Elmer's glue to adhere the colored egg shells.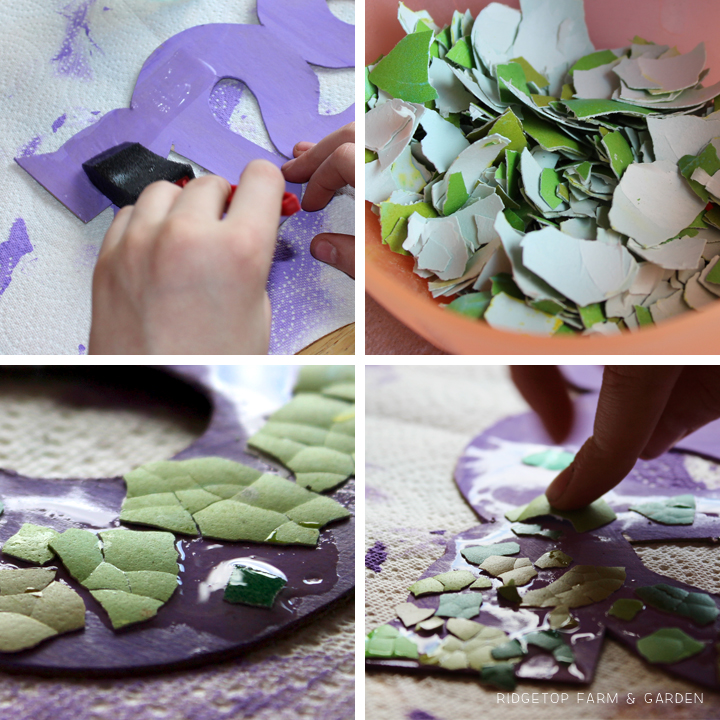 Farm Girl & Farm Kid1 chose to use buttons as their eyes. Farm Kid2 cut out circles from index paper.
The mouth & teeth were cut from white index paper.


Mosaic Masterpieces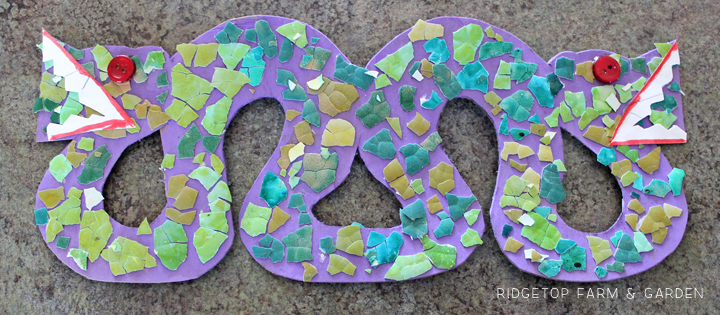 Other Crafts Inspired by Mexico:
Papel Picaco
I checked out a book from the library to look at for our papel picado craft.
We used tissue paper and scissors to create designs from the book.
We strung them all together on string & hung them in our house.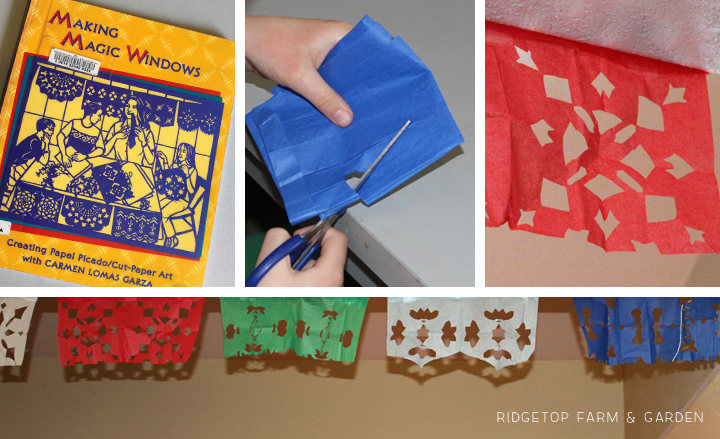 Sombrero
I saw a photo on Flickr and loved the craft. So, we put together our own version.
I created a hat template out of index paper. Then, the kids traced the template onto old file folders & cut them out.
I got out a pile of crafting goodies for the kids to use as they wanted. Farm Kid1 decided to use the shavings of a colored pencil for decoration, which I thought was an original idea.
Then they cut out an oval & drew on a nose & mouth. I love that the eyes are covered.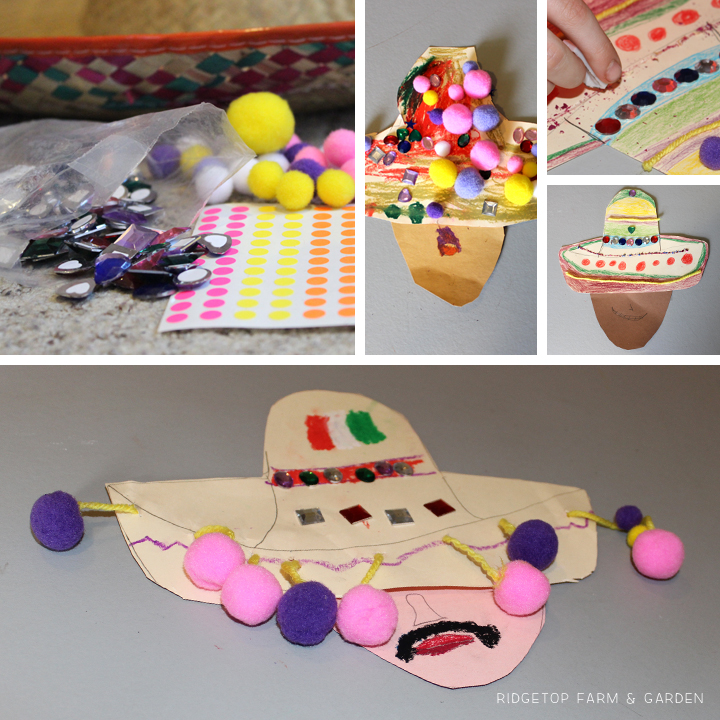 Fun Crafts = Fun Times