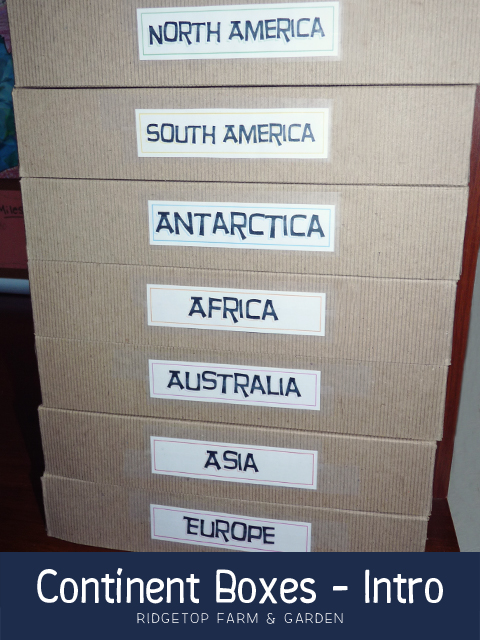 Among all my web searching, I came across Montessori-inspired continent boxes. Instantly, I knew I had to make my own version. I love the idea of having a quick peek into every continent at my disposal anytime. I can imagine a ton of uses for these boxes.
So what do I have in our boxes? The items vary a little bit, but for the most part each box contains the same type of things, just specified for its continent. Some things are more appropriate for my 4 year old, other things are meant for my 9 year old. I'm hoping to continue adding goodies to the boxes as things present themselves – especially to Antarctica. Poor Antarctica has almost nothing.
I found these boxes in the party isle in Target. They are a kraft-type paper shirt box.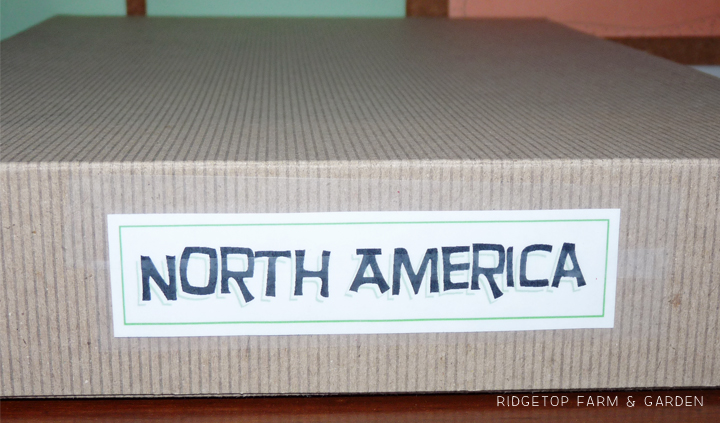 A peek inside Africa's box.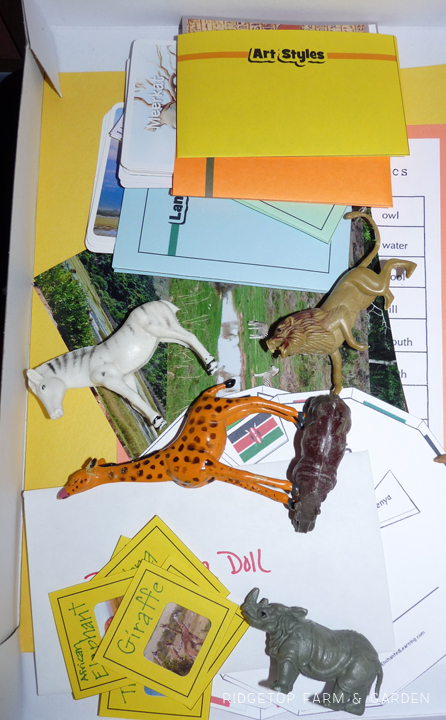 Each box (except Antarctica) has a flag wheel I printed from Enchanted Learning.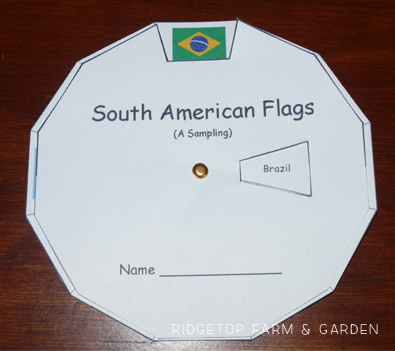 Photos from trips taken by us, family, or friends.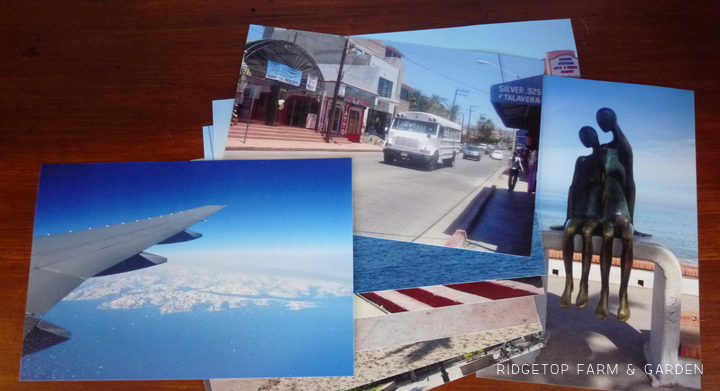 I now know why each time we've traveled outside the US I've saved a smidgen of the local currency. It was so I could one day add it to the continent boxes I made for my home schooled children.


I made little envelopes to contain like things: Animals, Art Styles, Currency, and Landmarks.
The Animal and Landmark envelopes contain flashcards.
I printed art pieces from the web to get a collection of art styles.
Some continents I had actual paper money. Those got added to the envelope. Some continents I did not, though. For those, I found a website that had images of currency from all over the world. I printed a few of those images for the envelopes. That website seems to be gone now.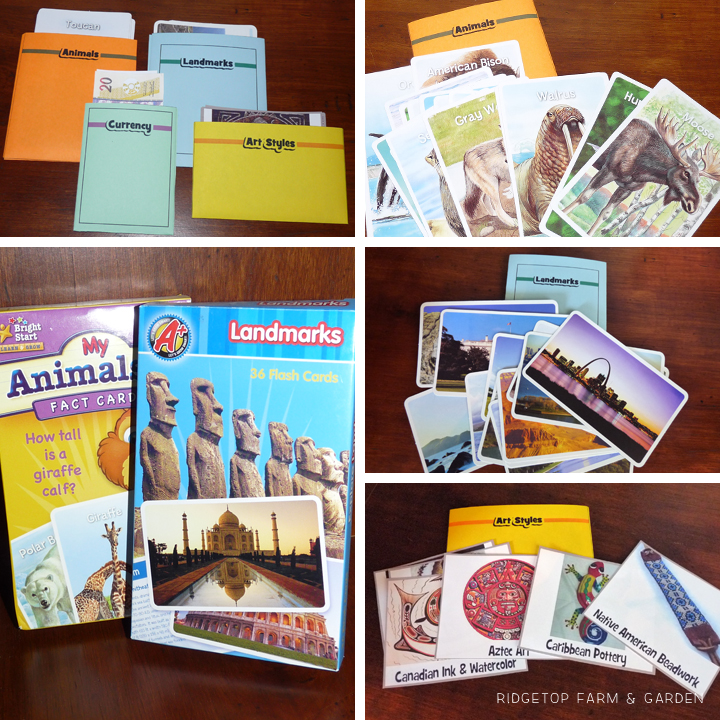 Each box has a variety of activity papers. Most are from these sites:
Education.com  •  Making Friends  •  Practical Pages  •  Paper Toys  •  Made by Joel

Our Continent Boxes:
Africa
Antarctica
Asia
Australia
Europe
North America
South America
My boxes were inspired by these blogs:
Discovery Days & Montessori Moments
What did we do all Day
If you have made continent boxes, please leave a link. I'd love to see them.