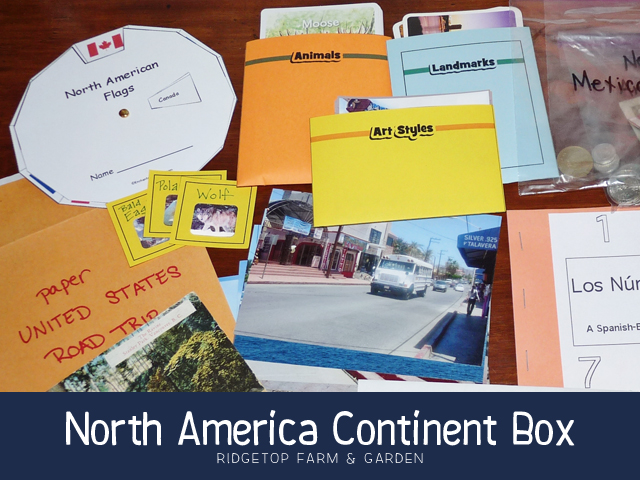 Since we live here, the North America continent box was the easiest to put together. There are many more items I could add to this box – eventually I will.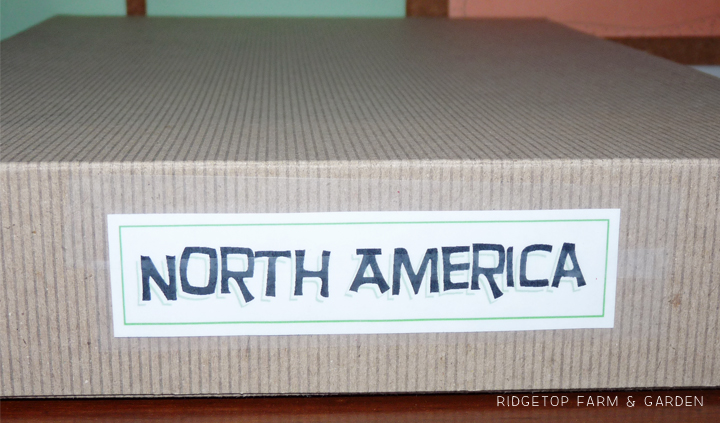 North American art, animals, and landmarks.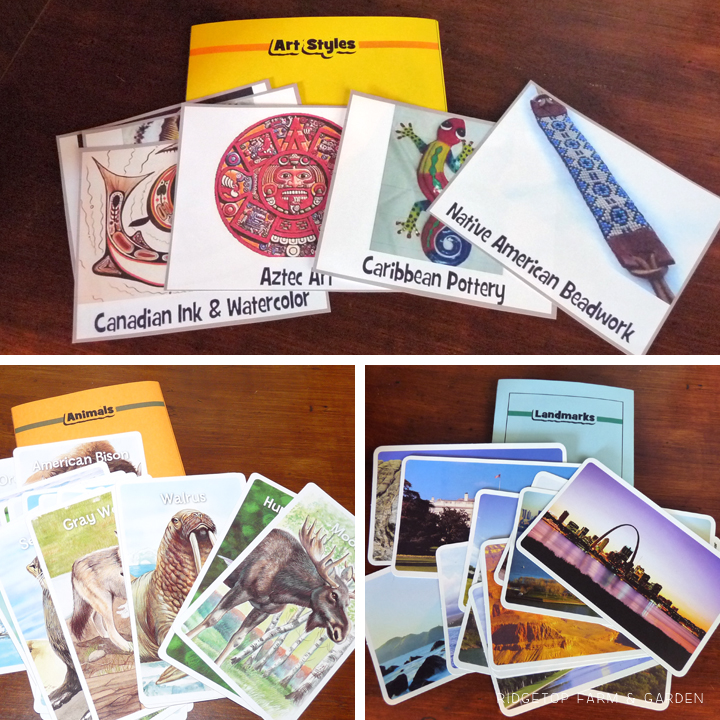 Currency from Canada, United States, Mexico & Netherland Antilles. I chose the rarer coins for the US such as the $2 bill and the Susan B. Anthony dollar. Before we had kids we went on a diving vacation in Bonaire, which is part of the Netherland Antilles. Bonaire is only 50 miles off the coast of Venezuela, South America. But, I think technically it's considered part of North America. So, that money went in this box.


Left: A variety of pics, mostly from Mexico. We will be studying the 50 states next year. I think I will save my US pics until then. The airplane photo was taken as we were flying over Greenland.
Right: My mom let me borrow these old (both are postmarked 1926) postcards.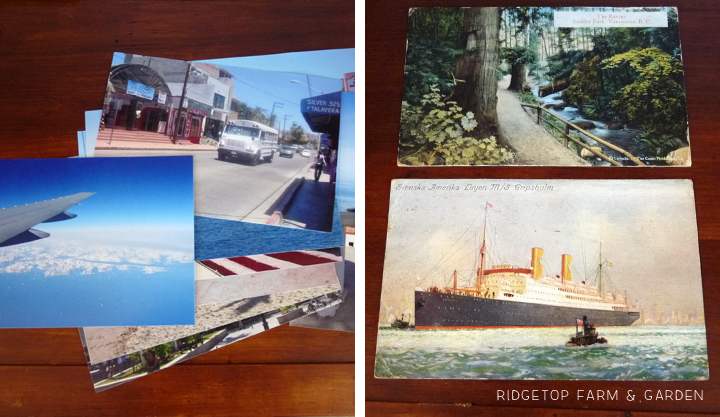 Left: Native American paper dolls from Practical Pages & landmarks from Paper Toys.
Right: Paper Dolls from Making Friends & Road Trip paper activity from Made by Joel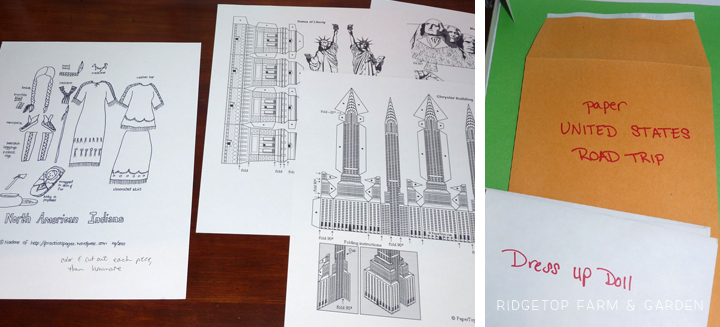 Other North American goodies including a book counting in Spanish from Enchanted Learning and a cross made in Mazatlan.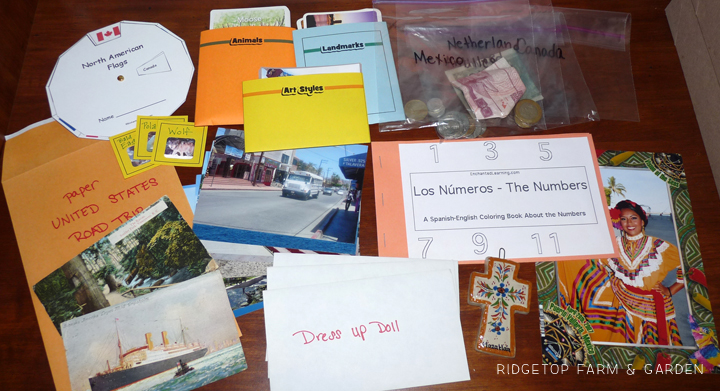 Our Continent Boxes:
Africa
Antarctica
Asia
Australia
Europe
North America
South America
To learn more about our continent boxes click here.