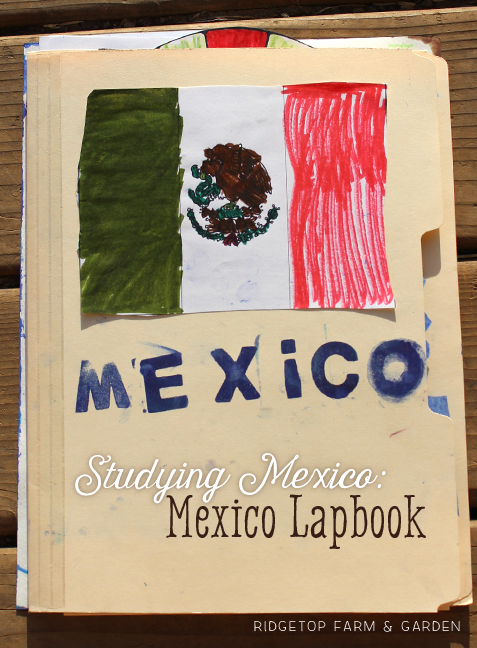 To hold all their papers and crafts from our study of Mexico, the kids made quick and easy lapbooks.
The lapbook is made from two index folders taped together. A third index folder was cut to make pockets, which were taped to the full index folders.
We kept it pretty simple. The cover has the Mexican flag glued to it and stamped letters to spell Mexico.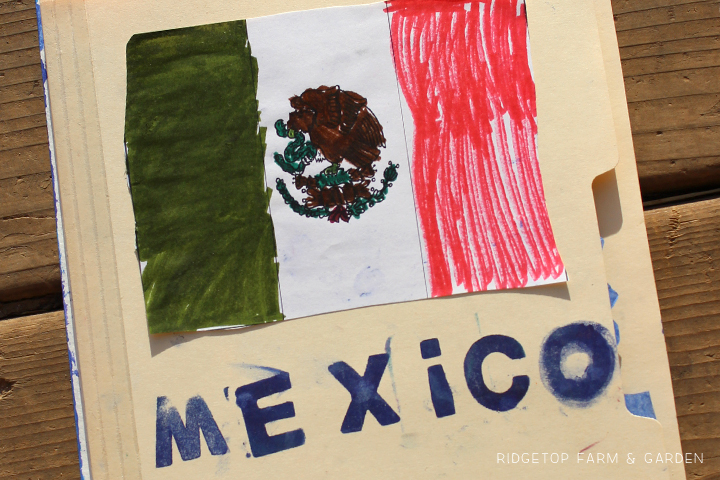 Inside the lapbook holds a variety to items we worked on throughout the year, including crafts.