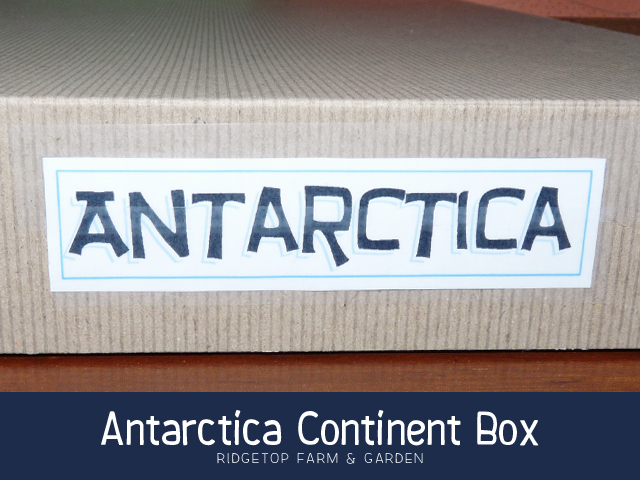 Oh no. Poor Antarctica has virtually nothing in its box. This is a box in progress.
This really is it so far. A few papers in the blue folder on possible art projects, maps, etc. Even the animal envelope has only one flashcard in it.


Our Continent Boxes:
Africa
Antarctica
Asia
Australia
Europe
North America
South America
To learn more about our continent boxes click here.