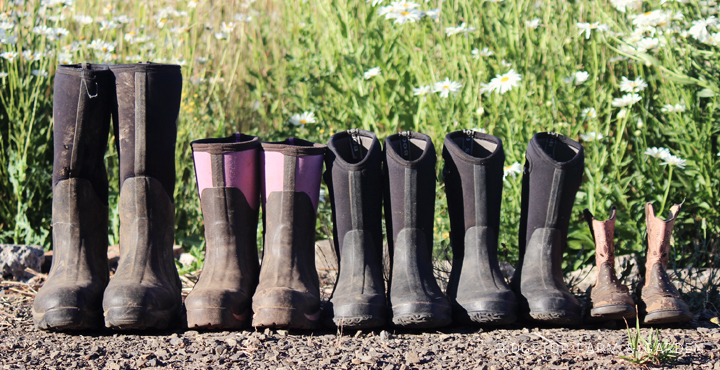 Ridgetop Farm & Garden is a small family farm. We are Farmer John, three Farm Kids & me.
I'm Jennifer, the mom in our crazy household. I am a crafter, gardener, farmer, blogger, designer & newbie runner. For awhile I home schooled our children. They are now happy public school students, which has left me with a little more free time. I've been able to take that time to tackle many outside projects & get crafty. Thank goodness, I needed to get back to those things. I'm also starting an Etsy shop primarily selling digital work. I once was a graphic designer. It's nice to get back in that world.
My hubby & I bought 12 acres in the foothills of Oregon's Coast Range in 2007, moved into our new home in 2008, & have been enjoying our life in the sticks ever since. Farmer John grew up farming & gardening, so he's an old pro. Although, he continues to learn & is not afraid to try new things – like our recent adventure in aquaponics.
Please join us as we share the happenings in our chicken filled, produce growing, fish rearing place in this world.