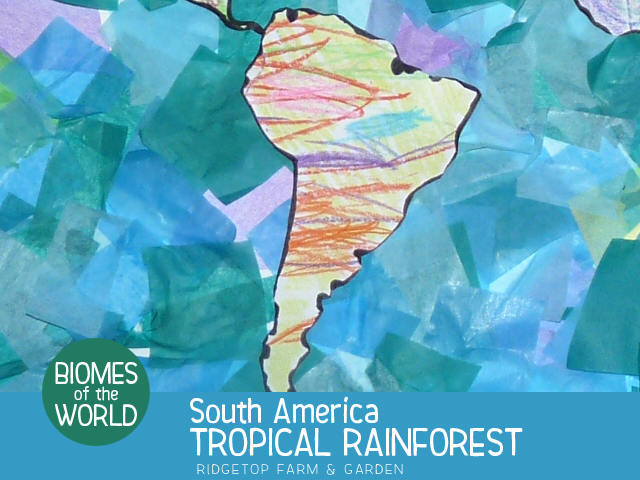 After visiting North America, the next stop on our imaginary world tour was to the Amazon rainforest in South America. This part of the world is a favorite for my kids – as I'm sure it is for many kids. There is such an array of fun plants & animals. They love the big snakes, colorful birds & frogs, monkeys & big cats.
Google defines a tropical rainforest as:
a luxuriant, dense forest rich in biodiversity, found typically in tropical areas with consistently heavy rainfall.
School Room
We used our globe & multiplication to figure out approximately how many miles it is from the temperate rainforest of the Pacific Northwest to the Amazon rainforest. We came up with 5,280 miles and marked it on our map.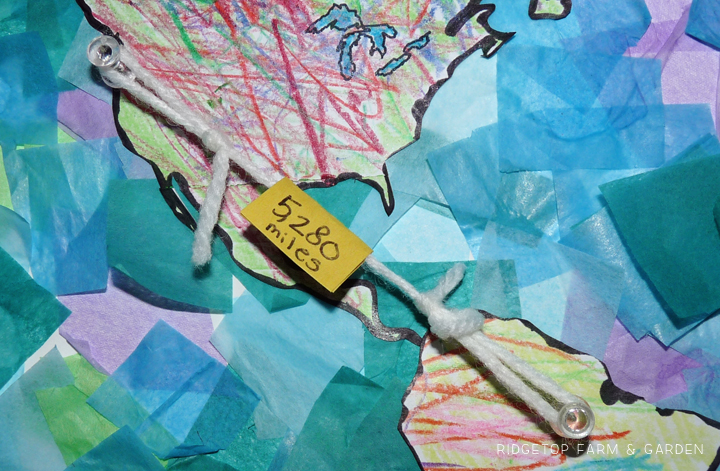 Our biome pocket chart filled with info on the rainforest.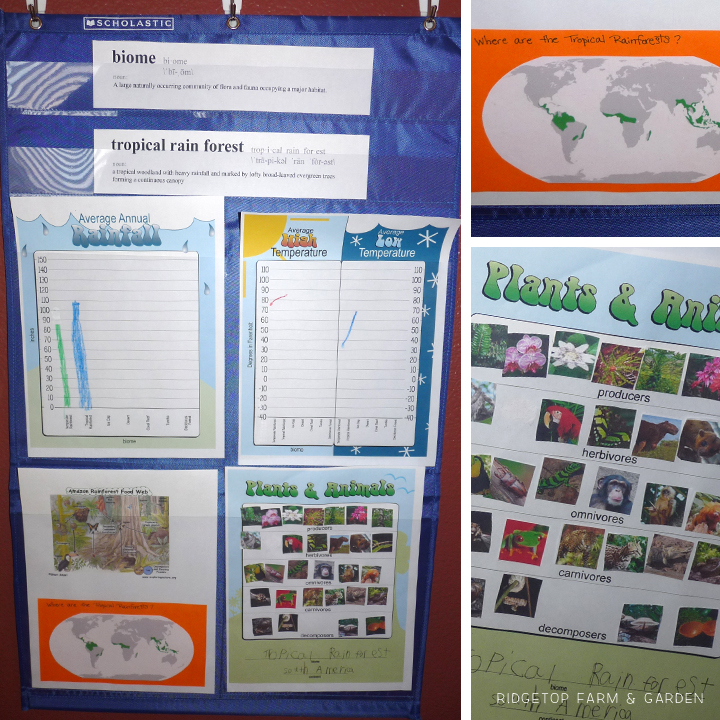 Left: Every week Farm Kid1 is "sending" a postcard to his dad who didn't travel on this trip with us. He decorates the front & writes a little message on the back.
Right: South America stamp in Farm Kid1's passport.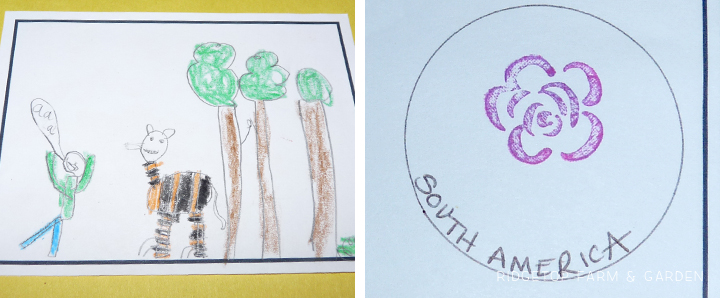 Left: Rainforest collage made by Farm Kid1.
Right: Farm Kid1 chose to do his rainforest animal report on a toucan. The animal report wheel is from Enchanted Learning.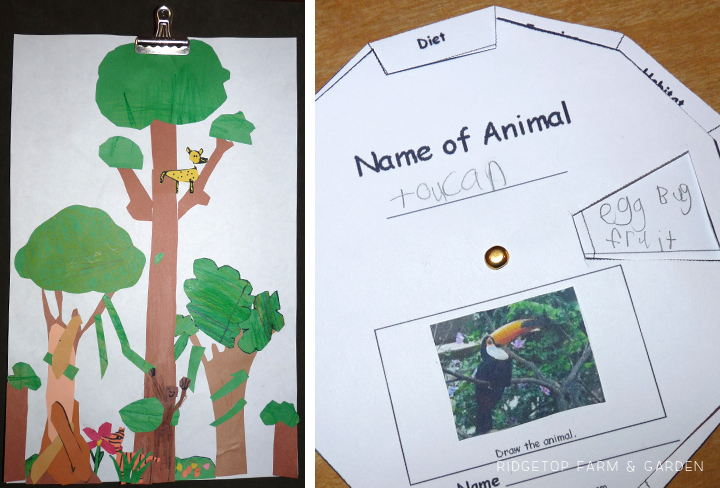 A few rainforest goodies sitting in our geography center. Toy animals from the boys collection, a Tropical Rainforest leveled reader from scholastic, Afternoon on the Amazon Magic Tree House book & Jan Brett's The Umbrella.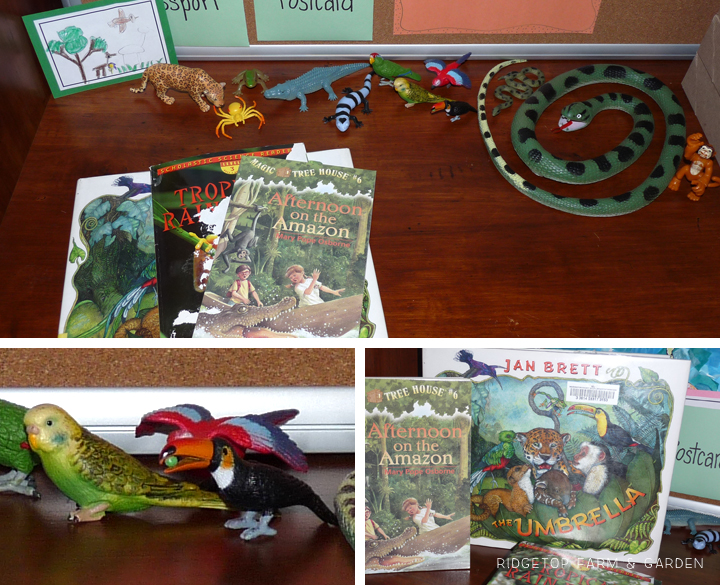 Field Trip
Our rainforest theme took us to the Oregon Zoo once again. To see my post on our trip through the Amazon Flooded Forest exhibit click here.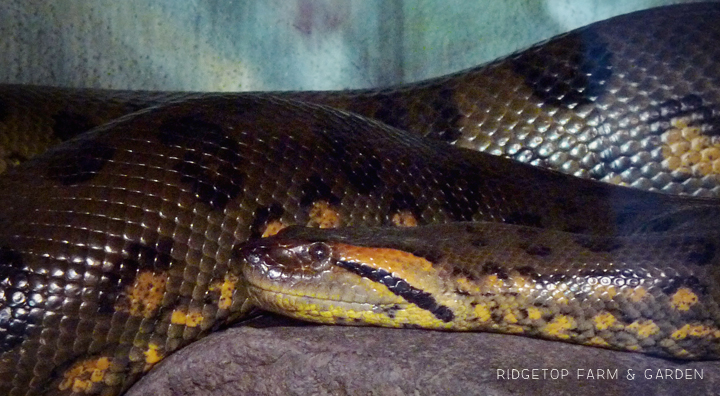 More Rainforest Info

Our South American Continent Box
Tina's Dynamic Homeschool
Kids Do Ecology
Blue Planet Biomes
Enchanted Homeschooling Mom
Links to our Continents & Biomes:
North America – Temperate Rainforest
South America – Tropical Rainforest
Antarctica – Ice Cap
Africa – Sahara Desert
Australia – Coral Reef
Asia – Tundra
Europe – Deciduous Forest