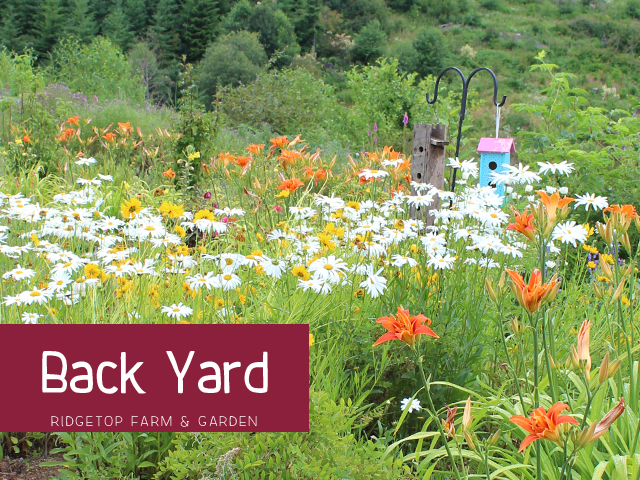 The flowerbed in the back yard was the first garden area we added. Sections of it I really like & some areas still need a lot of work. It is a fairly large area & I have a difficult time keeping the weeds under control.
2008
Left: Farmer John started out by tilling & leveling the ground.
Right: Next, we layed out the shape of the lawn & sprinkled grass seed.

2009
Left: We didn't have a lot of money to spend on landscaping, so we opted for purchasing smaller plants hoping eventually they would fill in the space.
Right: The grass seed worked out pretty well & that first season we had a pretty, green lawn. Yay!

2010
Unfortunately, by the next year the lawn had been taken over by weeds, mostly dandelions. Damn! But, my itty bitty plants are growing well.

2011
Three years after planting all the perennials & shrubs they are filling in the area quite nicely. However, we still have a dandelion problem in the grass.

2012
By now, the Back Yard flower bed is established & I just spend time maintaining it.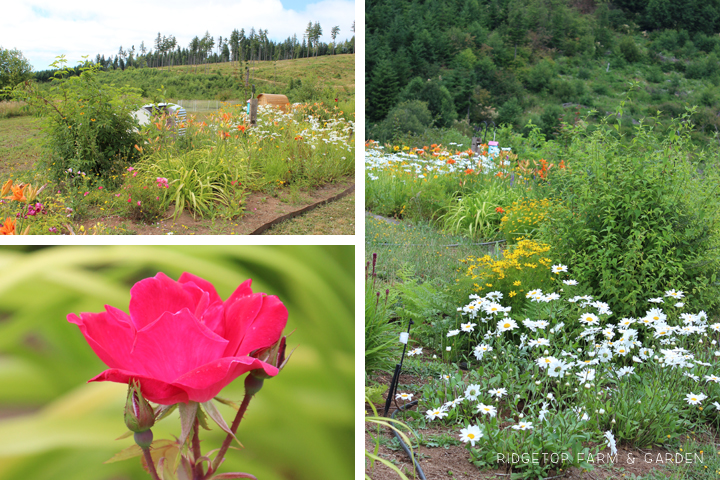 2013
Left: The Snowmound Spirea is definitely one of my favorite plants in the back yard. It gives a welcome pop of color in the spring after a usually dreary winter.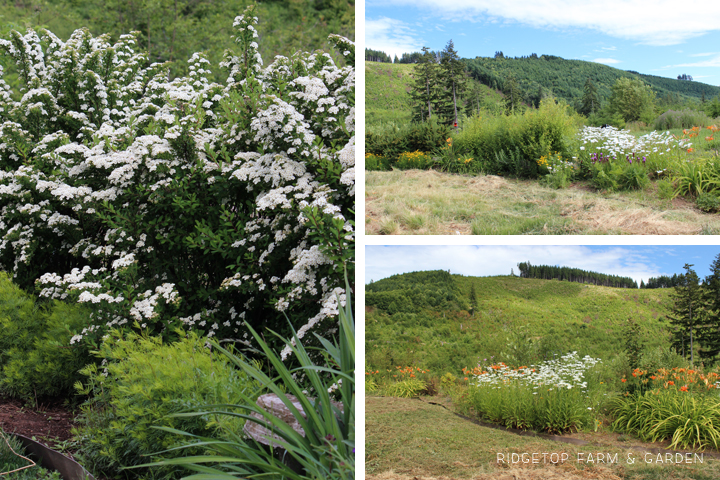 2014
Daisies, Day Lilies & Dandelions could be another title for this flower bed since after all these years they have become the majority.

The back yard still needs some tweaking and a lot of constant maintenance, but year by year it's improving.
Check out our other Flower Garden Areas:
Bird Village & Pond
Front Yard & Pond
Shade Garden