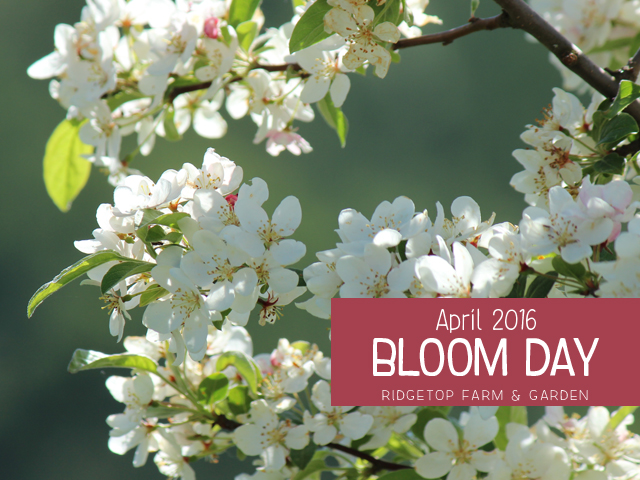 Spring is officially here and we have lots of color. Yay!
A few daffodils & tulips are still blooming nicely.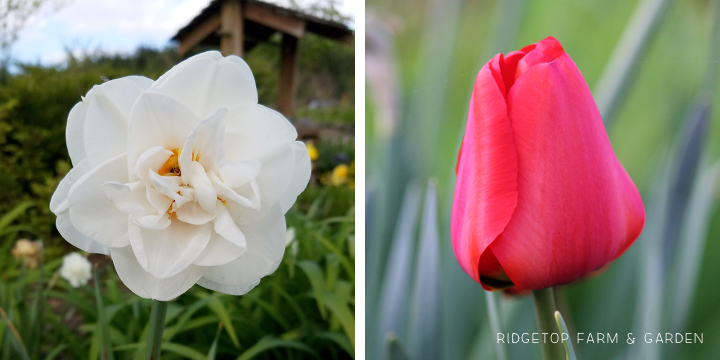 Grecian Windflower – not many came back to bloom this year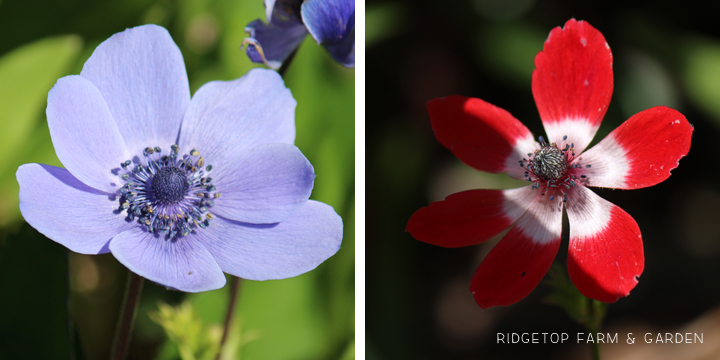 These two are newbies that I don't remember flowering previously.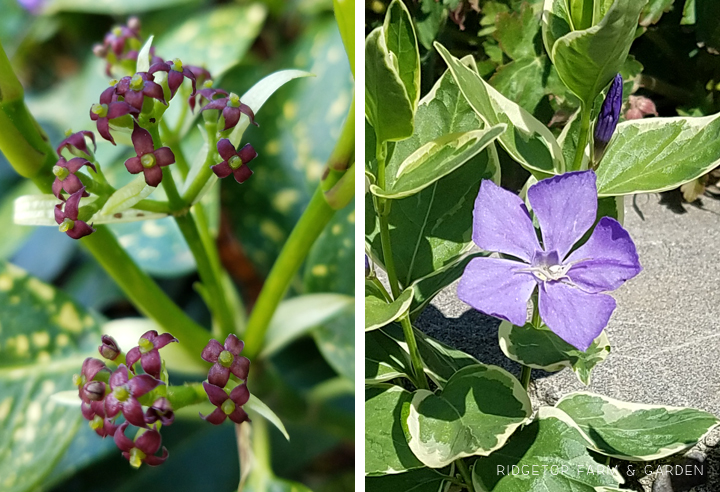 Black Lace Elderberry
Flaming Silver Pieris
'Mediterranean Pink' Heath
'Heavenly Blue' Lithodora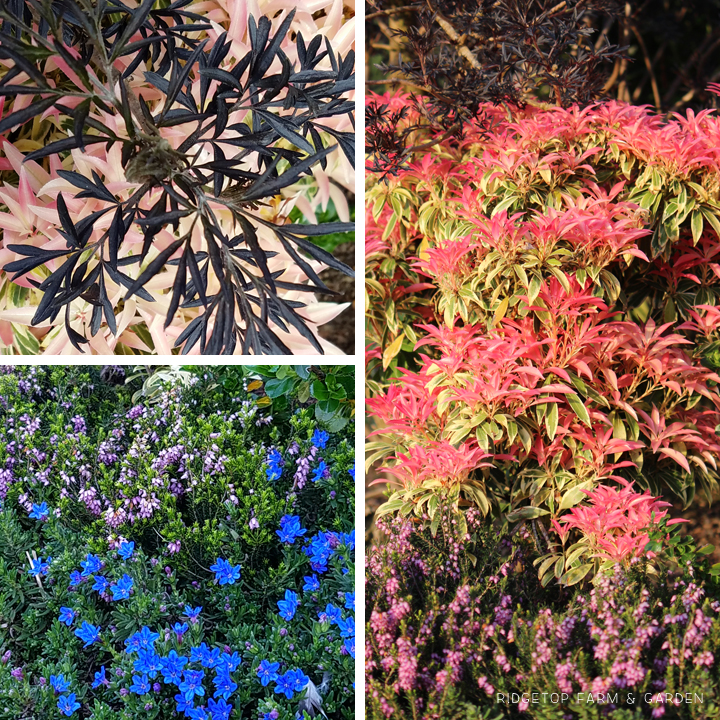 Apple Tree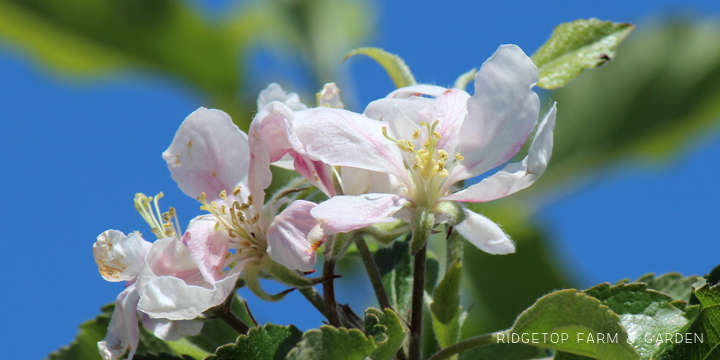 Creeping Phlox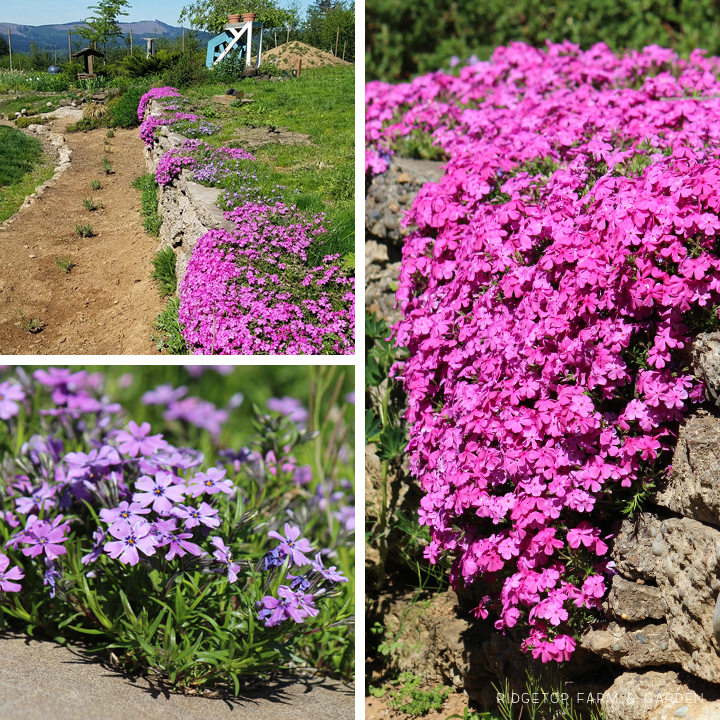 Plum Tree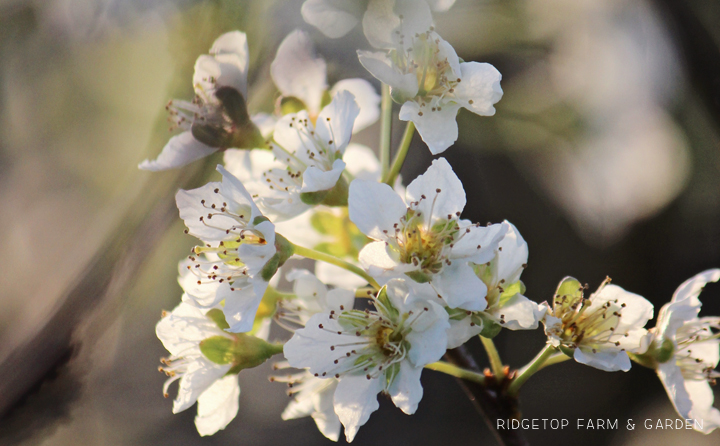 Left: Japanese Rose
Top Right: Spanish Bluebells
Middle Right: Viola
Bottom Right: Camellia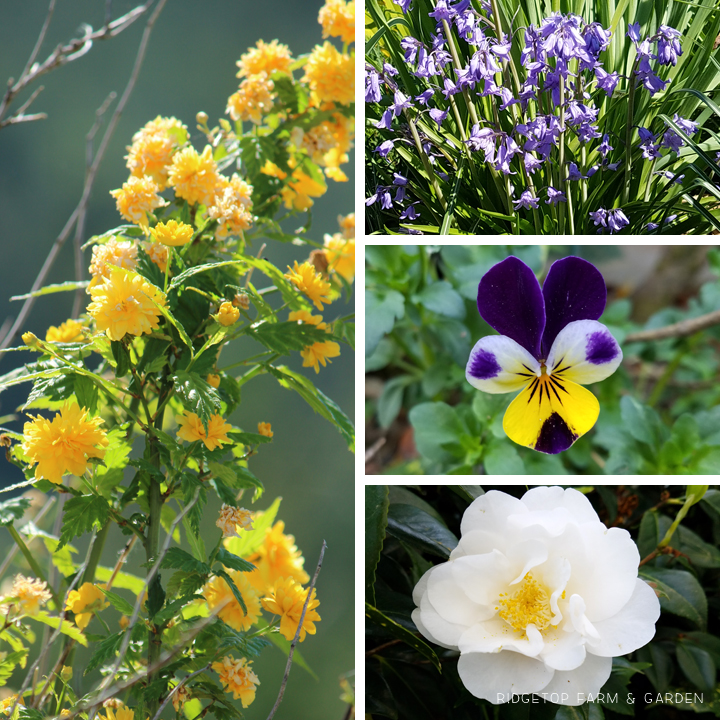 Lilac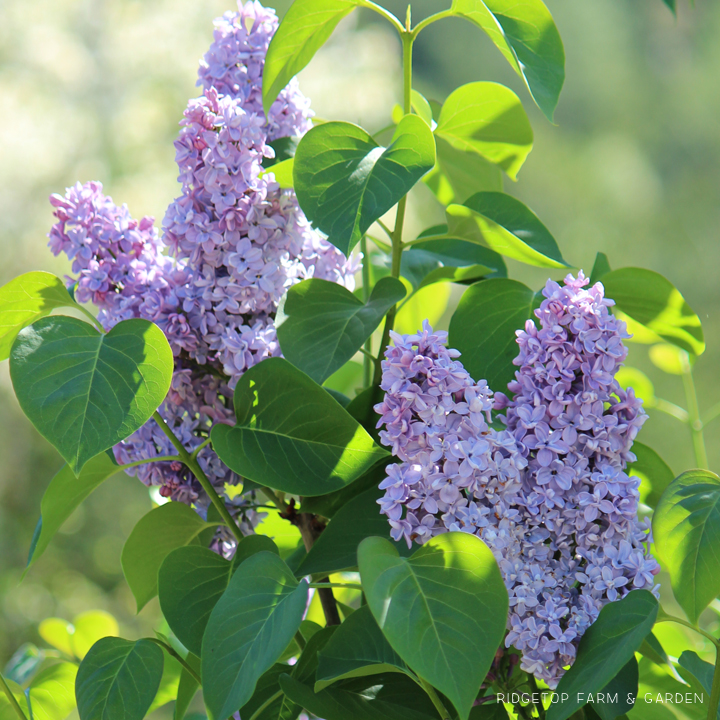 Bleeding Heart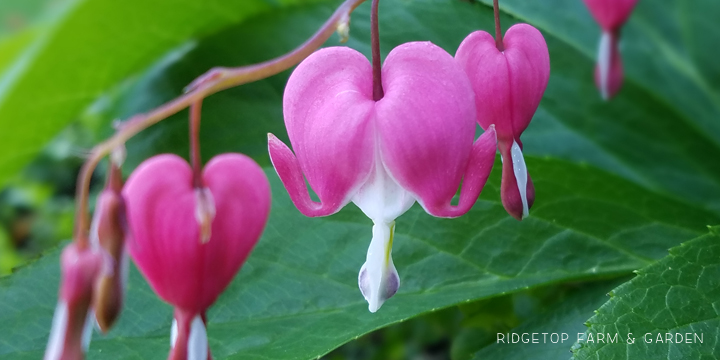 Left: Osmanthus Burkwoodi
Right: Pink Dawn Viburnum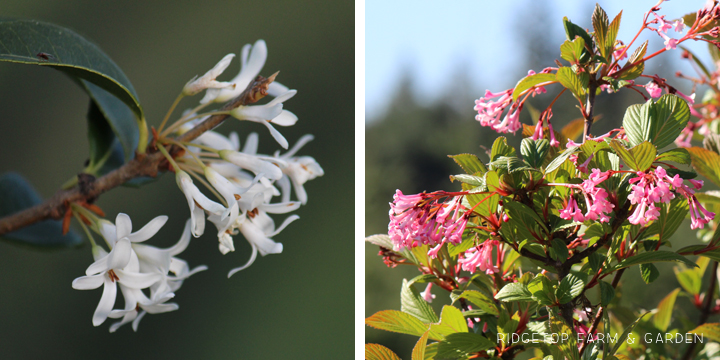 Holly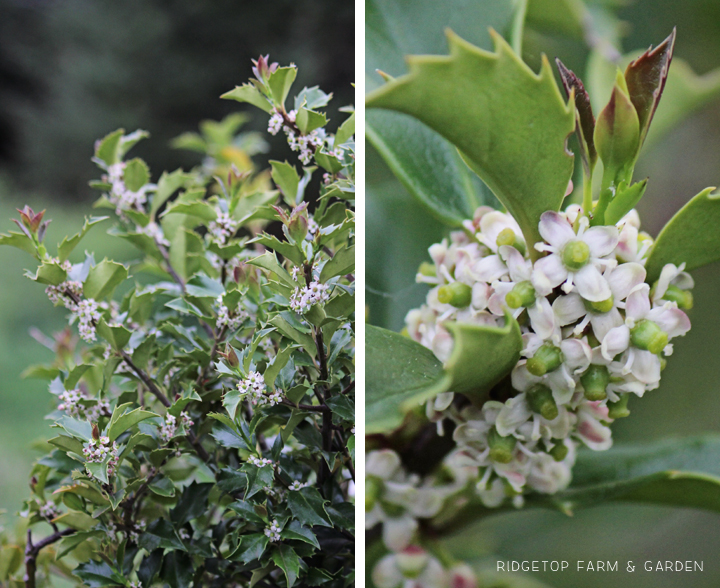 Ajuga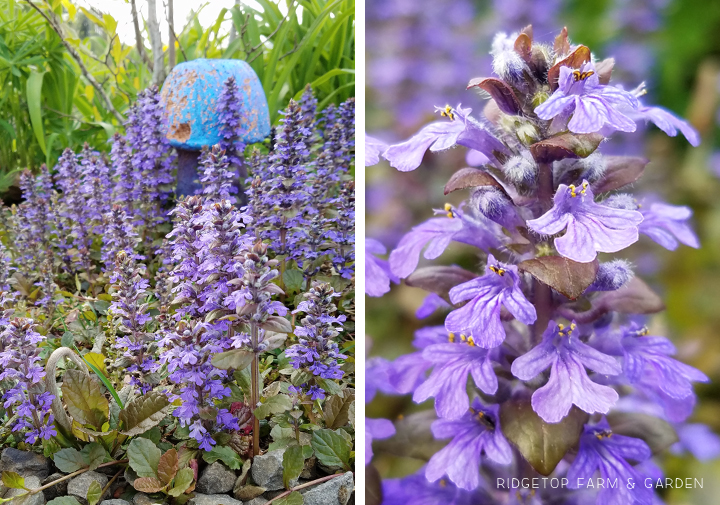 Barberry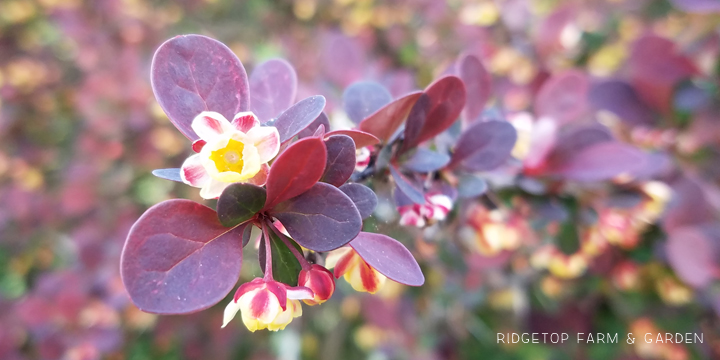 Leopard's Bane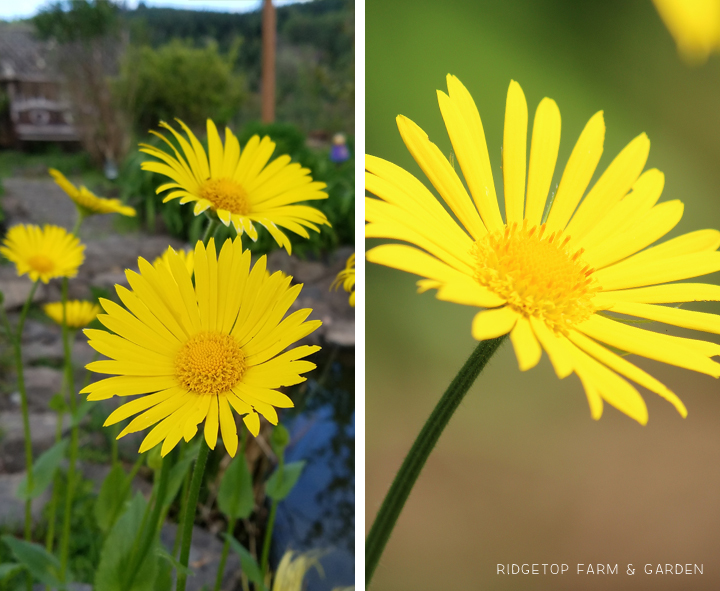 This is a plant we got from my parents yard years ago. I'm not sure what it is.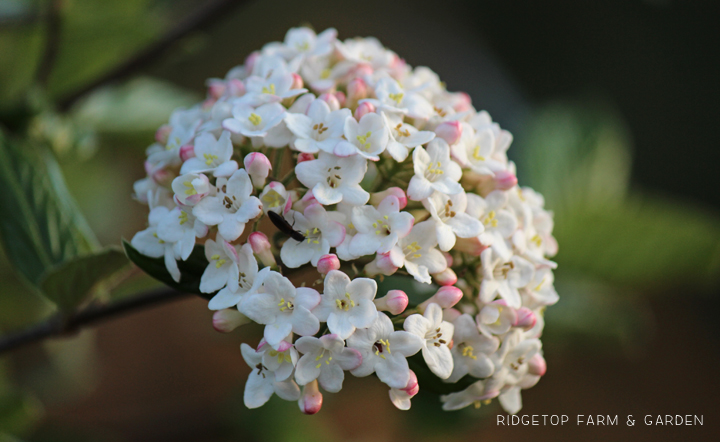 English Daisies
I found a fun double headed daisy on one stem.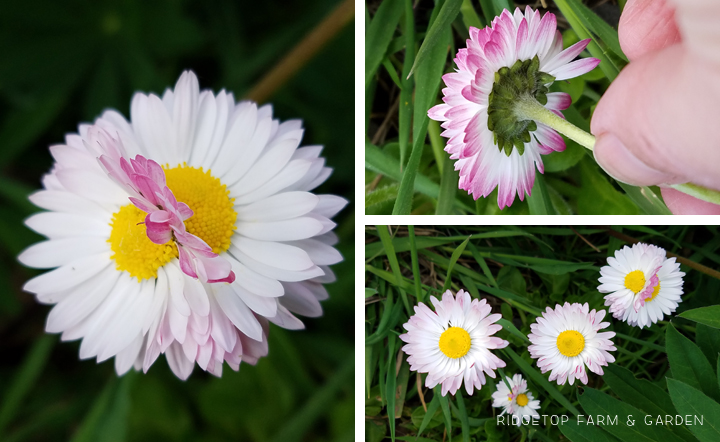 One evening Farmer John & Farm Girl were going on a walk. I told them to take my phone and take a photo of a trillium when they came across one. Apparently, they didn't find a trillium so they thought they'd be funny and take these photos claiming them to be trilliums.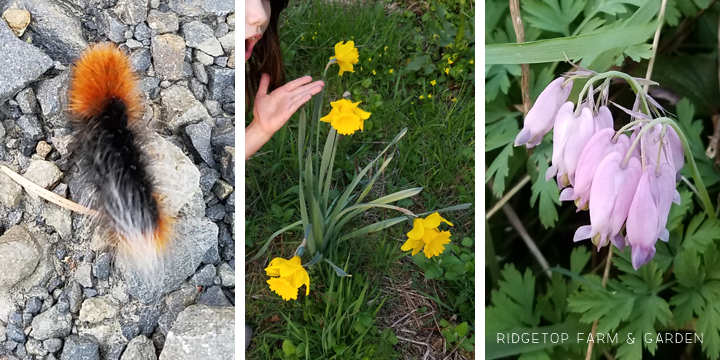 To see other gardens on this Bloom Day check out May Dreams Gardens.