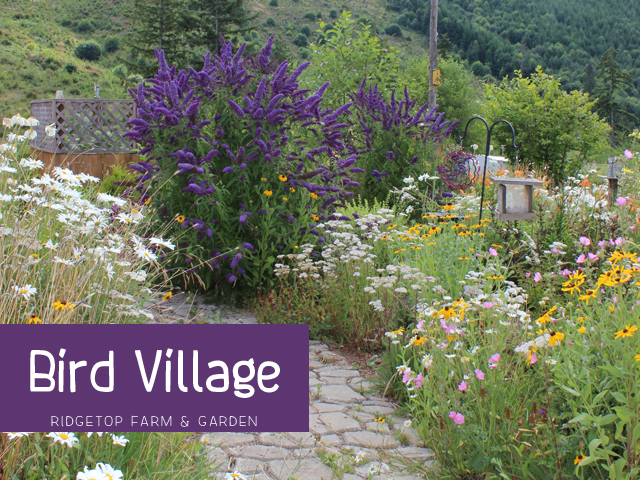 The bird village is my favorite garden. It started with a bird bath & a Magnolia tree both in memory of my mother-in-law. She was supposed to live here with us, but passed away before she moved here. Some how that inspiration turned into my bird village.
2009
Top Left: It all started with Farmer John tilling the ground for me.
Top Right: I layed out the shape of the path & installed bender board (which I ended up disliking.) John found some down logs, put them in the ground & mounted various bird feeders & houses on them.
Bottom: Many plants were added, gravel filled in the main path, I also made a short path that will some day lead to a bench. And, a layer of mulch had been spread.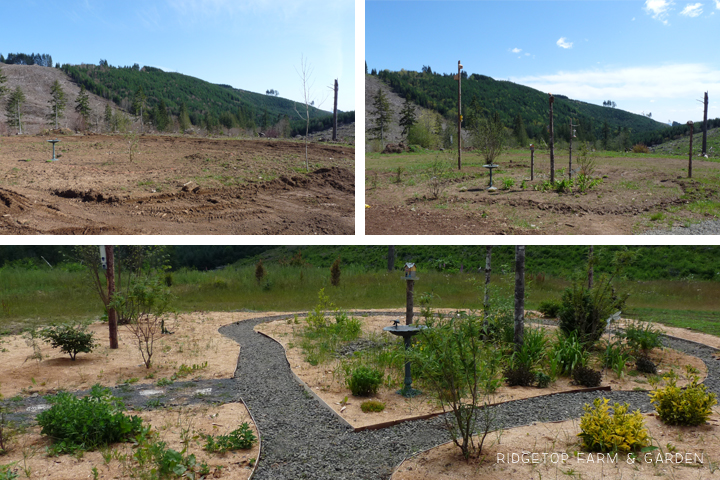 2010
Bottom Left: Right in the middle of the Bird Village is where all the water runs from the gutters on our house. So, at that drainage spot there has to be a layer of rock. My solution to this problem was to make a little bog garden at the bottom of where the water drains. So, we buried a tarp underneath the dirt to help hold in the water. There's a couple problems with this. One, is that the layer of dirt on top isn't very deep, so I can't plant large plants. The other dilemma is that although it does hold water, it has to rain a LOT for it to really be boggy. I should have done a better job researching bog gardens.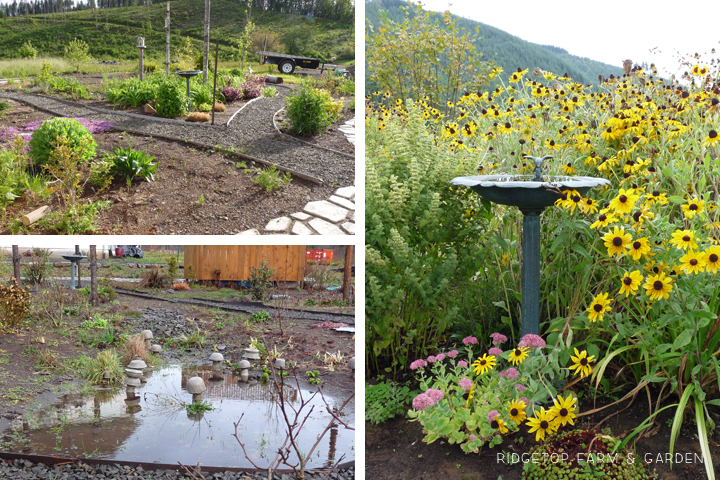 2011
Left: This section in spring is one of my favorites. I love the lupine & weigela .
2012
Top: In the spring of 2012 I gave the Bird Village a little update. I planted many heather & juniper plants hoping to add a little winter interest. I also spread a good layer of bark dust.
Bottom Left: I tried to remedy the horribly weedy, non-boggy bog garden by filling it in with lots of rock. I was going for a dry creekbed type look. It looked good for the first couple months.
Bottom Right: Summer perennials gone crazy, as usual in this area.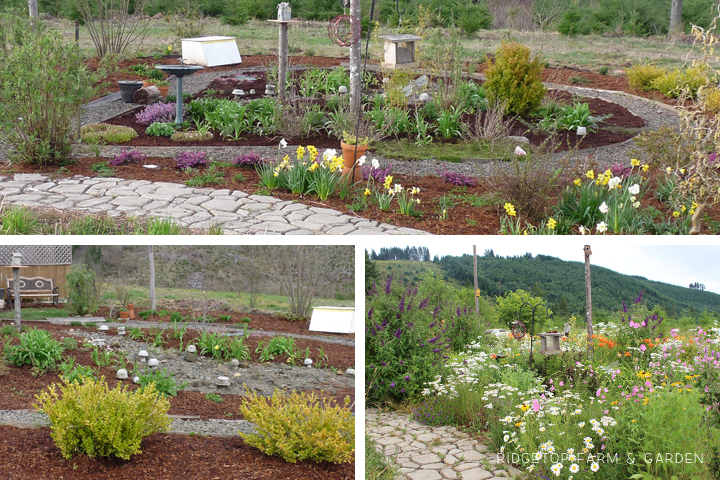 2013
The Bird Village gets way too overgrown in the summer.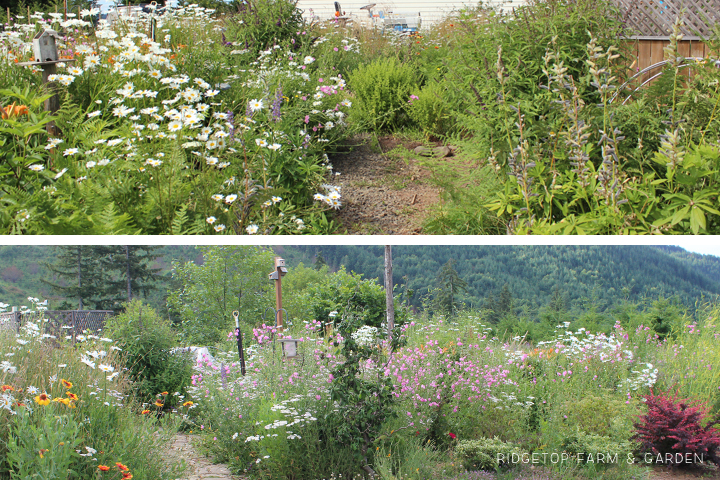 2014
Top Left: Out with the bog garden turned dry creek bed and in with a new pond.
Bottom Left: The Sweet William is looking good, but kind of hidden in the grass and day lilies.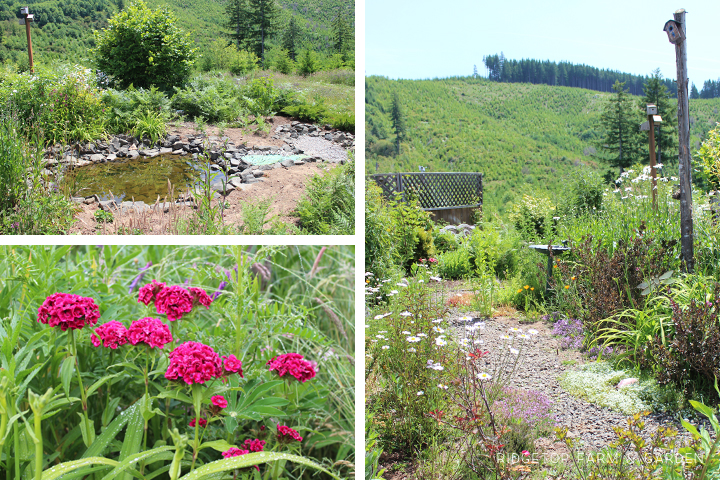 After all these years, the Bird Village is still my favorite of our flower gardens. I have probably put the most work into it & it's getting closer to the way I envisioned it.
Check out our other Flower Garden Areas:
Back Yard
Bird Village
Front Yard & Pond
Shade Garden