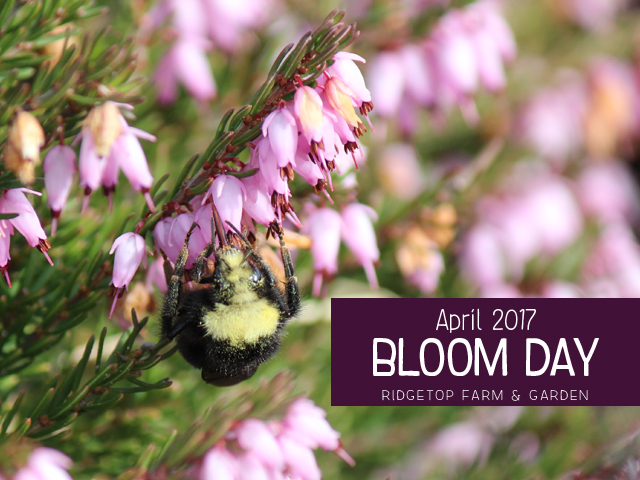 Spring has been off to a slow start. Not surprising with all the cold and rain. But it seems to have finally arrived in time for Bloom Day.
Not near as many plants are in bloom this year, compared to last year, but I'm sure enjoying what is showing off.
DAFFODILS
A small variety of flowers in the daffodil family are blooming in most of our flower beds.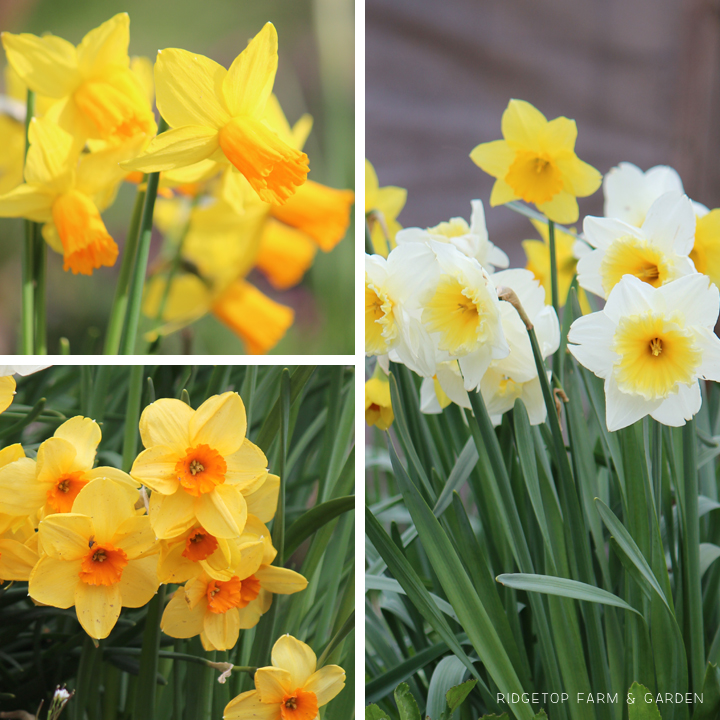 VINCA MINOR
I love the blue/purple color of this flower. I am disappointed, though, that it's creeping nature doesn't keep out the weeds. And, it's a pain to pull the weeds among all the vines.

RED FLOWERING CURRANT
The Red Flowering Currant does grow naturally around our house. I bought this one, though, and two others. They are in my Bird Village.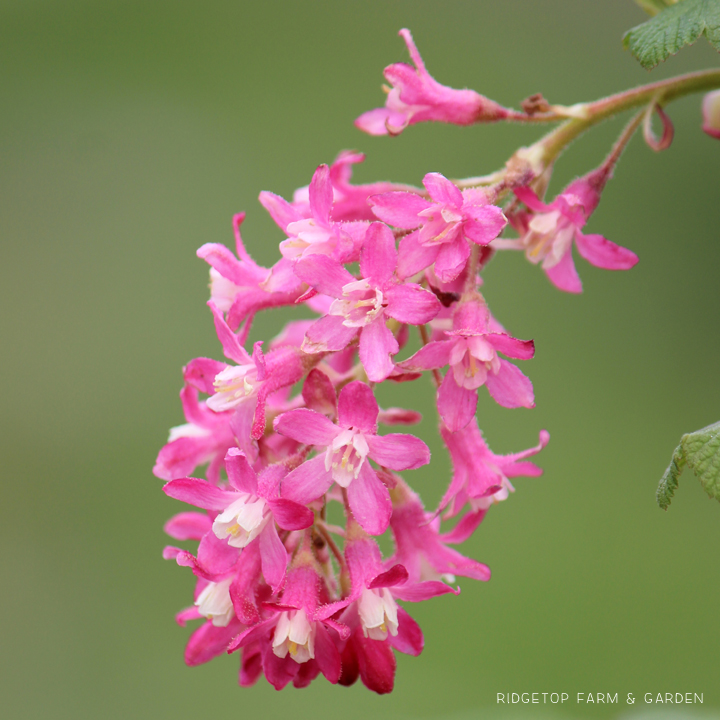 LEONARD MESSEL MAGNOLIA
One of the very first plants I planted when we bought our property was this beauty.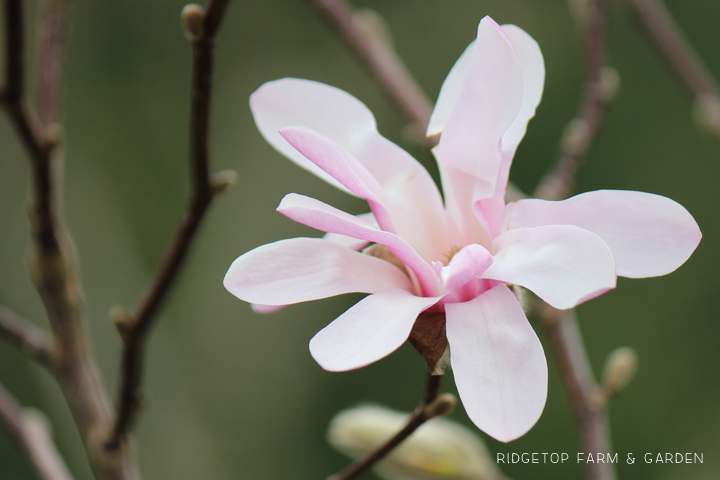 CAMELLIA
I don't love the Camellia's, and I don't dislike them. They grow well and flower beautifully, so they stay.

KING GEORGE HEATHER
Heather in the front yard with our new bunny, Thumper.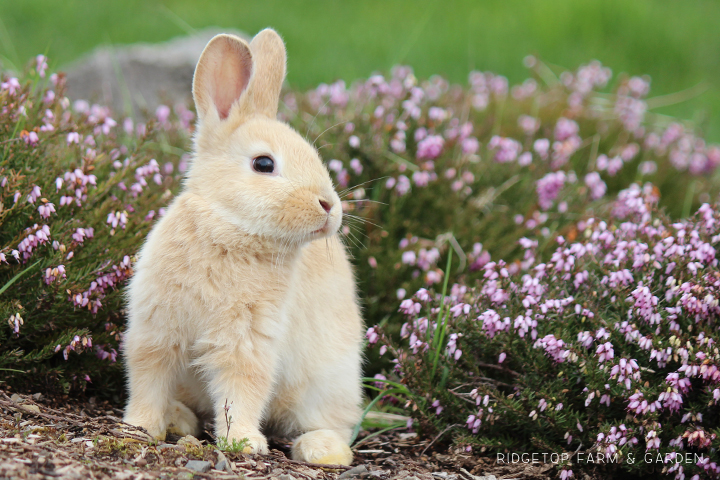 WESTERN TRILLIUM
Growing among the ferns and fir trees in the natural areas surrounding our house are Western Trilliums. They are one of my fav's.
I'm hoping the weather clears up soon. My flower beds are in desperate need of some TLC. Hopefully next month I'll have more on display.
To enjoy more Bloom Day posts check out May Dreams Garden