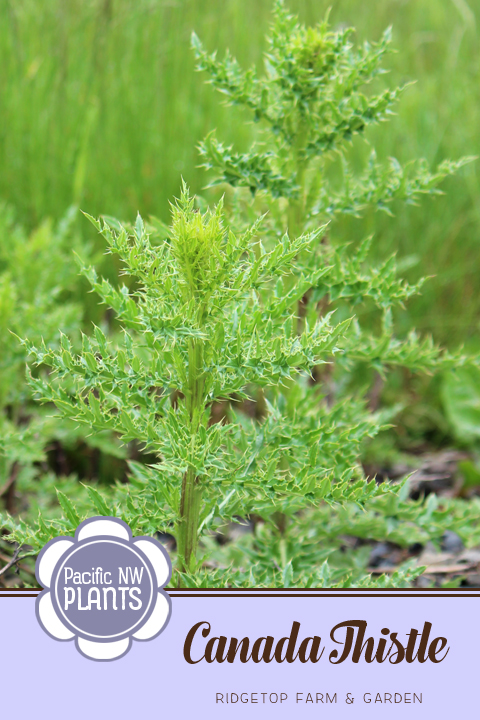 One of the great things about living where we do is we get to enjoy nature's beauty every day. There are many plants growing wild I'd like to learn more about. In an attempt to do that, I'm going to pick a plant each month in 2017 and write a post about it.
I'm starting the year off with my nemesis, the Canada thistle, Cirsium arvense. The next 11 plants will probably be ones I actually enjoy, but I can't do this series without mentioning the plant I think about most.
It is my very least favorite plant… ever. It is extremely invasive. It grows everywhere. It grows in places in my flowerbeds that the only way for to get rid of them is to pull them. I can only pull a few hundred at a time before my hands just can't take the poking anymore.
Have I mentioned how much I dislike this thistle?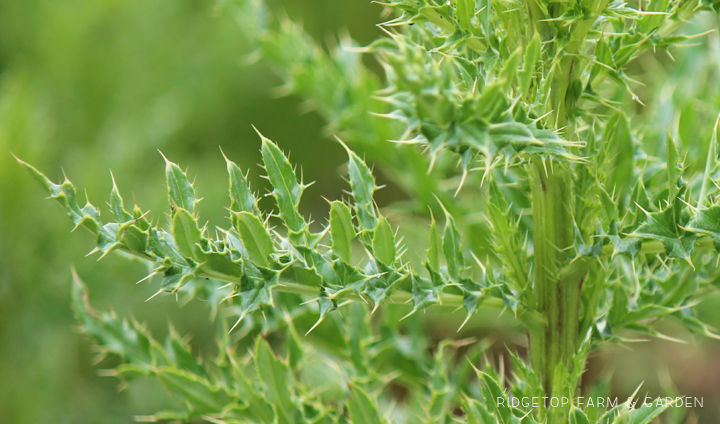 They start out like this. Smallish thistles clustered in a group.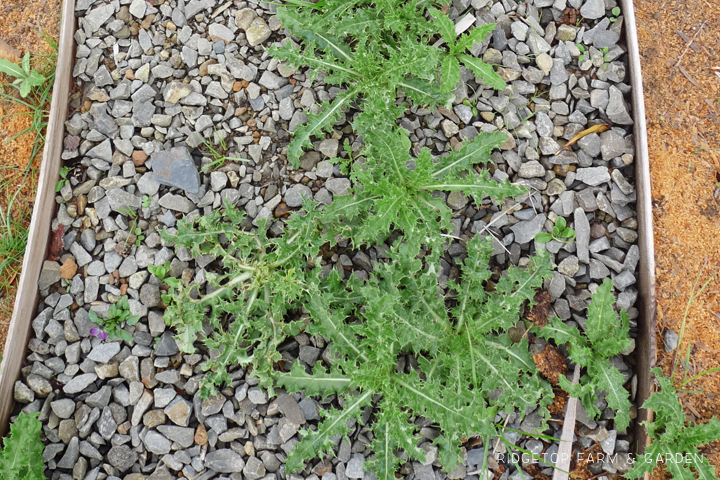 Then they get a little taller. Now is the easiest time for me to pull them. However, we have so many I can't pull them all. But, I do what I can. And, they always come come back. I pull the same thistle multiple times a year. I keep hoping eventually I'll win. Certainly don't till them back into the ground. These bastards can regrow from the tiniest discard of root.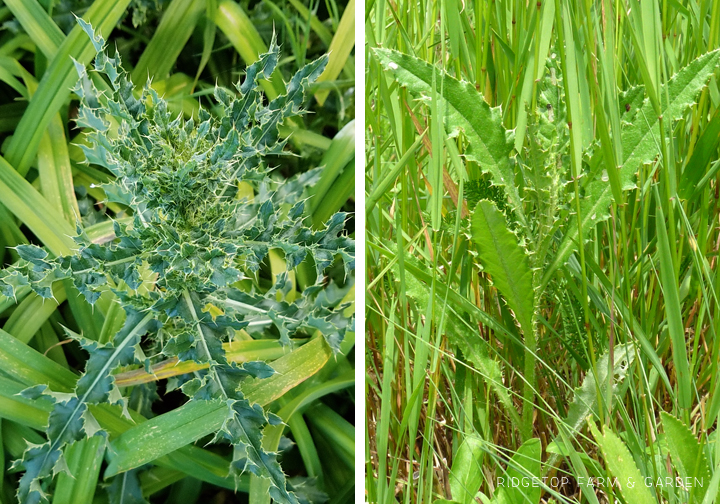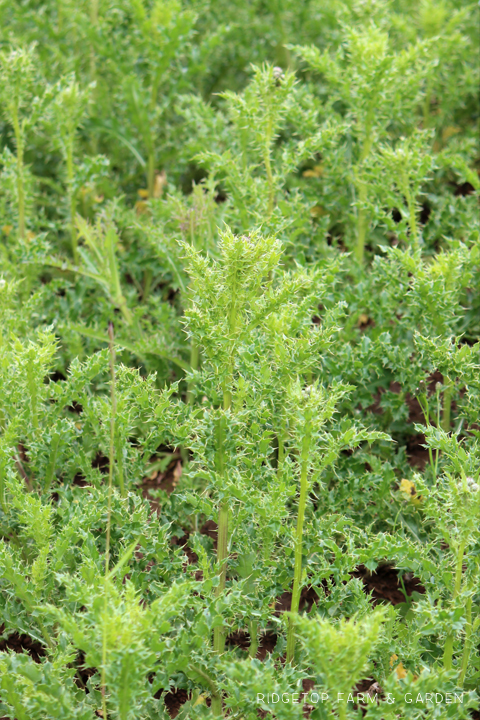 There it is. The flower. All the pretty purple flowers laughing, knowing they are going to go to seed. I didn't pull them in time.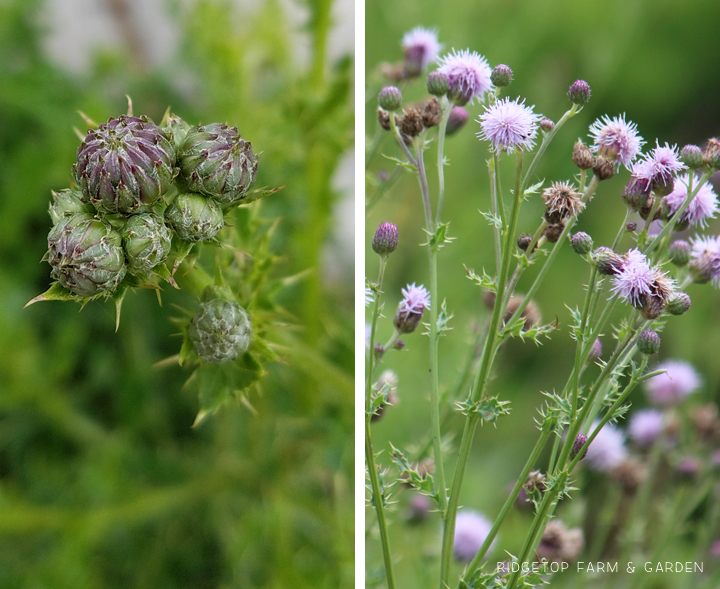 They get tall and gangly. By the time they are this big, they are difficult to pull.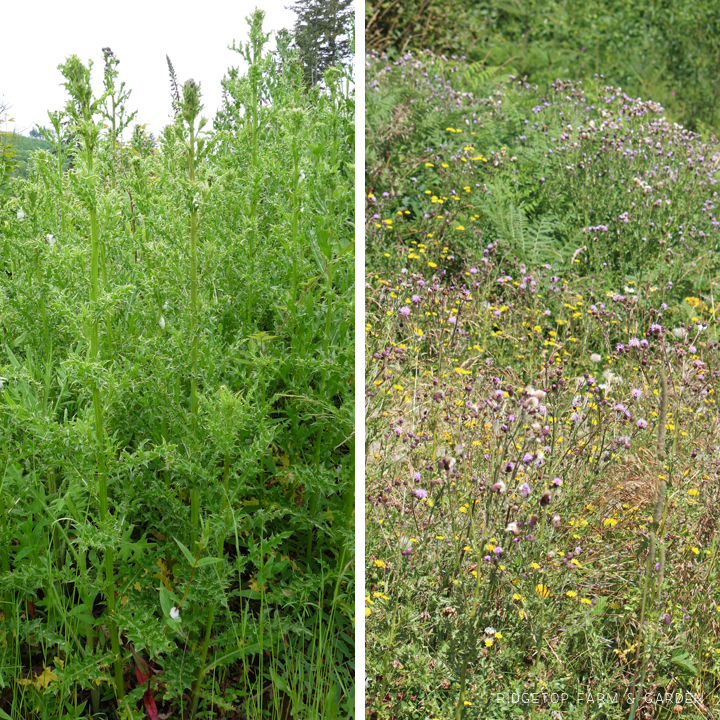 The seed. Look at all that glorious fluff wanting to make more thistles. Blech!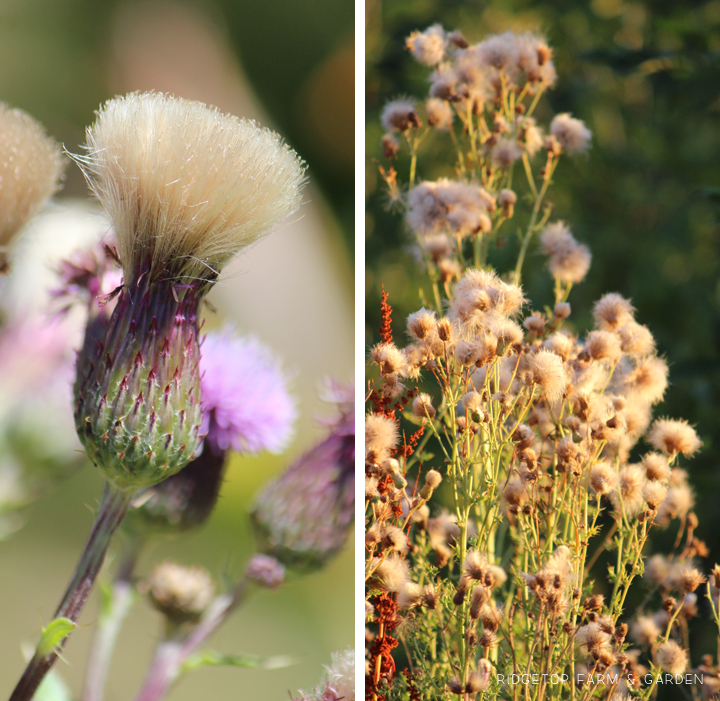 A deer down in a field of thistles. A FIELD OF THISTLES!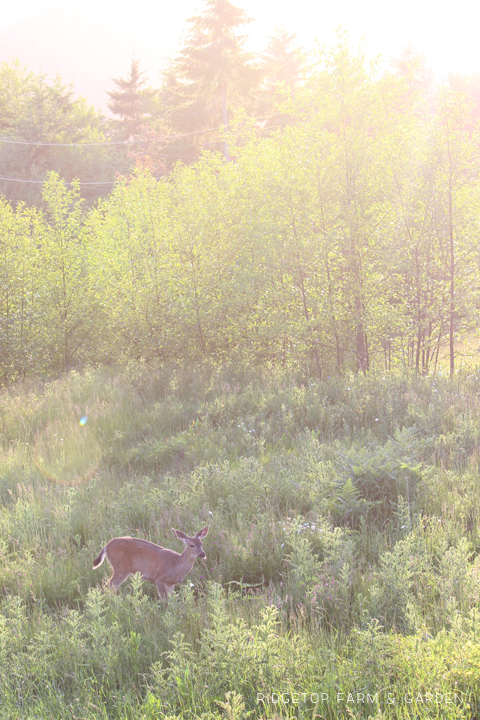 At least the deer eat the damn things.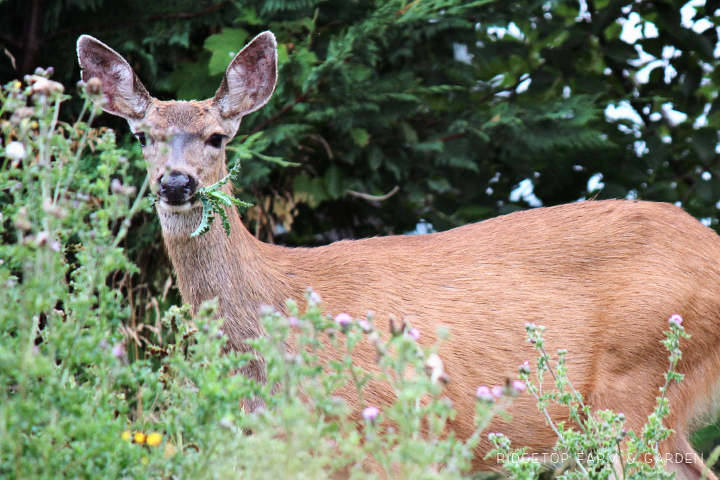 Other creatures enjoy the thistles, as well. I am confident, though, that there are plenty of other things for them to graze on. The thistles can go.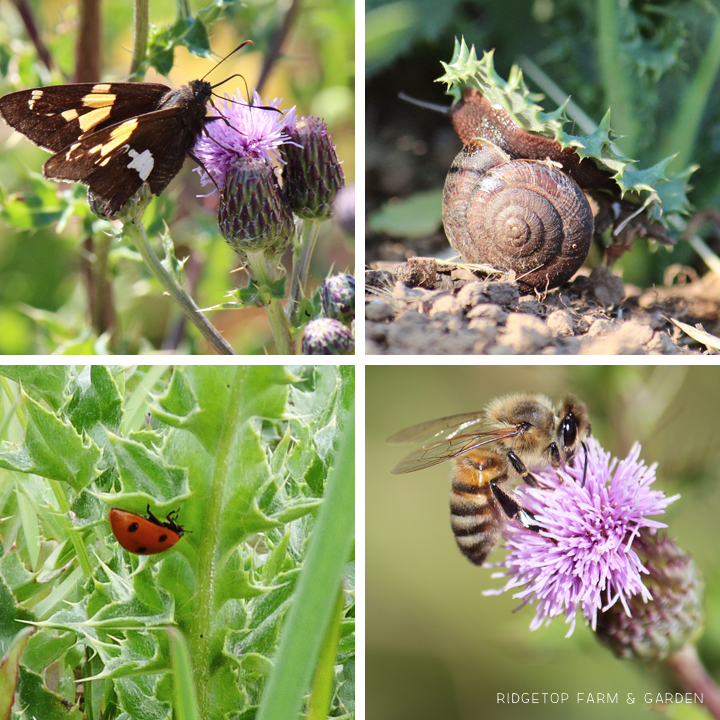 The thistles grow like crazy in our fields, too. For years we didn't use herbicides. However, I've given up. I don't think there is a way to get rid of them without an herbicide. So, this year we will have to make a thistle removal schedule – and stick to it. Then do it again next year and the year after. They have got to go!
https://www.youtube.com/watch?v=qoONBIB0S3o