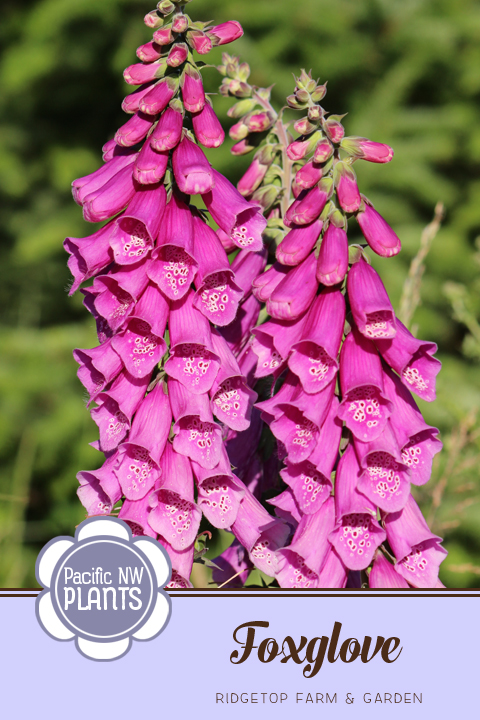 Foxgloves are my cue that summer is here. Typically they bloom from mid June until the beginning of August.
They are bright & beautiful.
STEM & LEAVES, & FLOWERS

As a biennial, foxgloves do not produce flowers their first year. Instead, a simple rosette of leaves is formed that first year.
The second year produces a 3 – 5 foot tall stalk with multiple tubular flowers.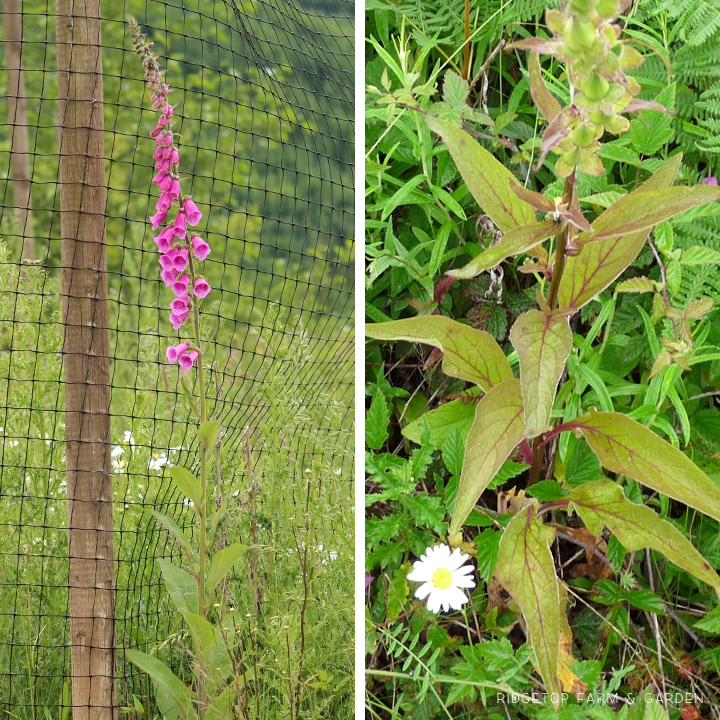 2nd year, not yet blooming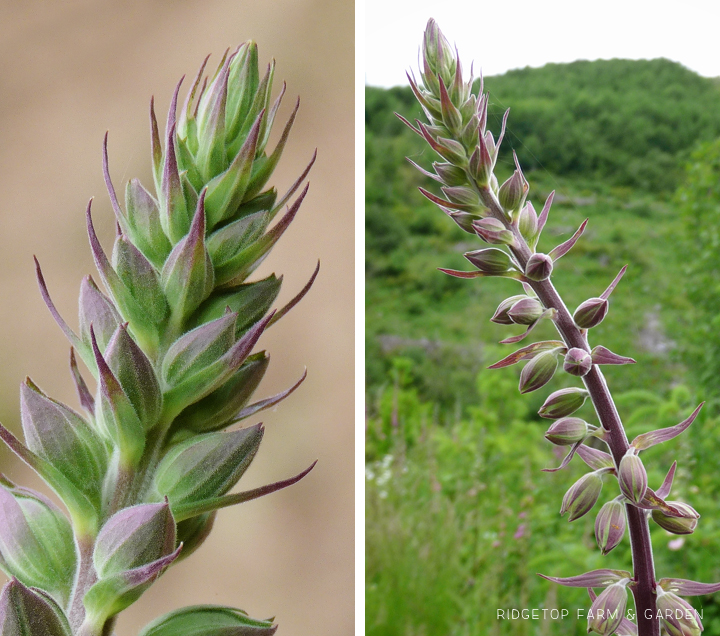 Just beginning to bloom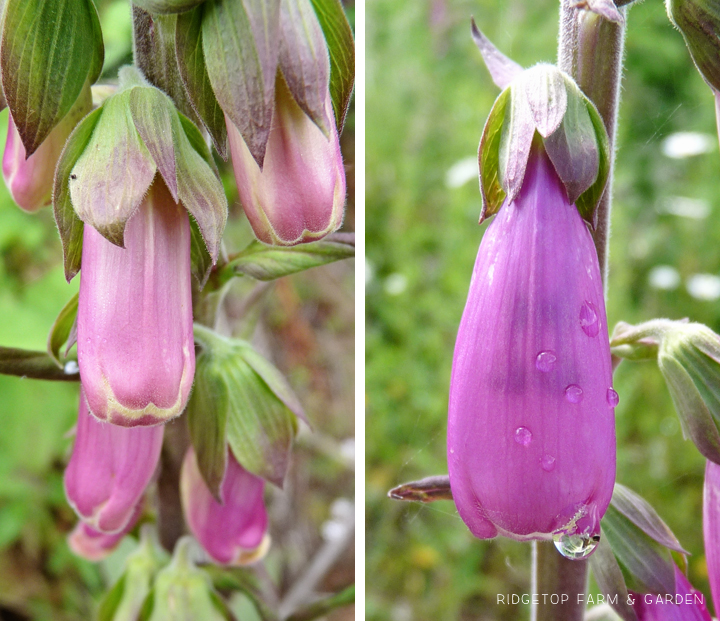 Lovely purple flower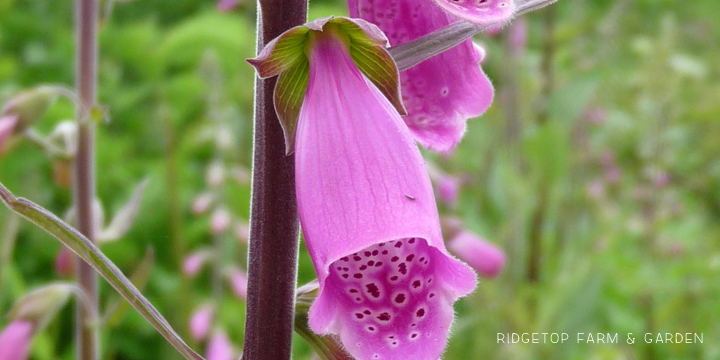 Standing tall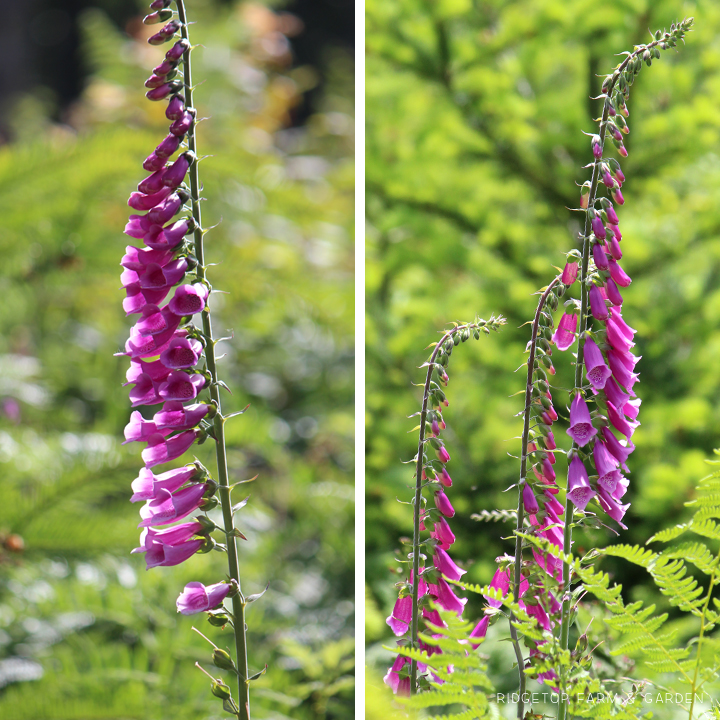 This flower is passed its prime. Eventually, the seeds inside will drop to reseed the area.

The majority of the foxgloves around here are purple, but there are a few white ones scattered about.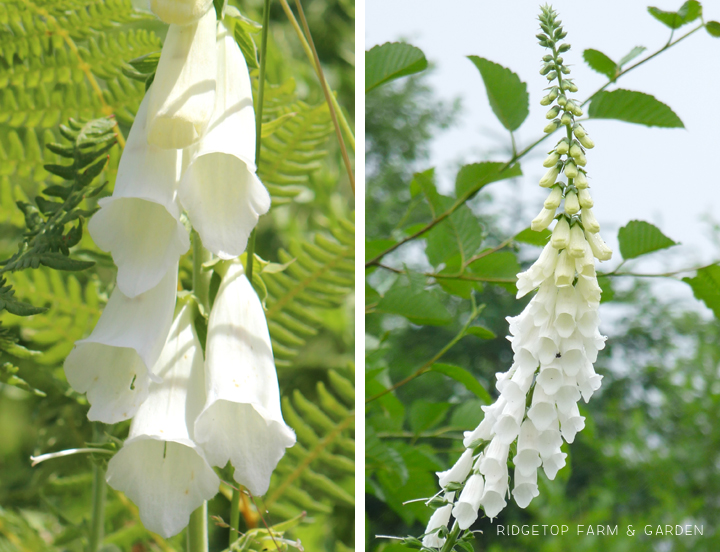 POLLINATION
I have spotted moths, butterflies, bumblebees, and hummingbirds crawl in a flower tube to collect what I assume to be delicious nectar.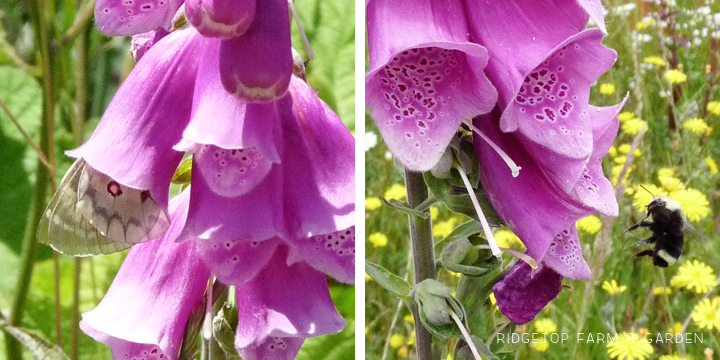 Peeking inside the freckled flower to spot the stigma.

WHERE IT GROWS
Often foxgloves are grown for vertical interest in home gardens.
Around my house, though, they grow naturally in the sunny areas among the trees.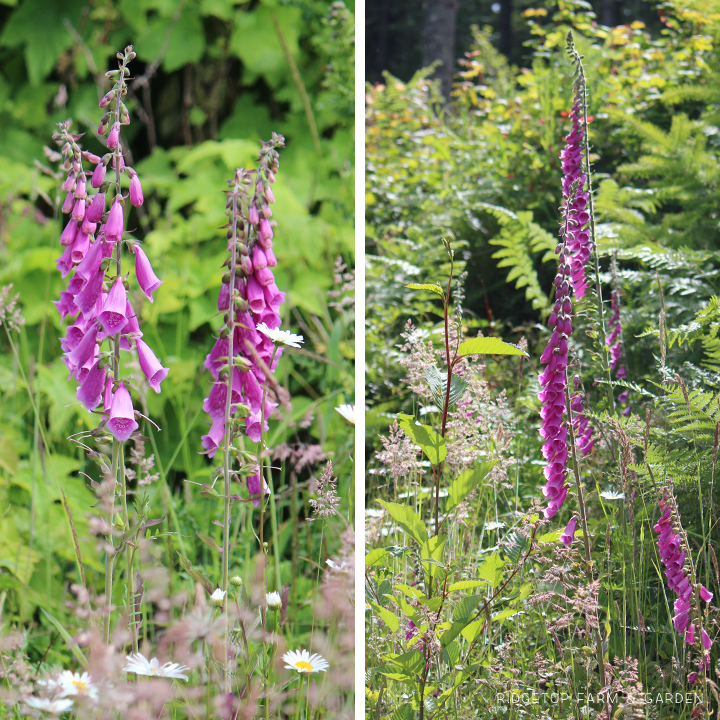 They look beautiful among the native grasses, daisies and Columbia Lilies.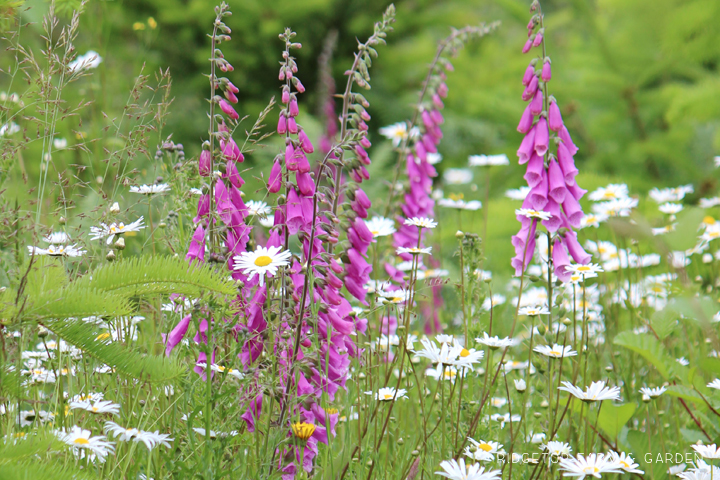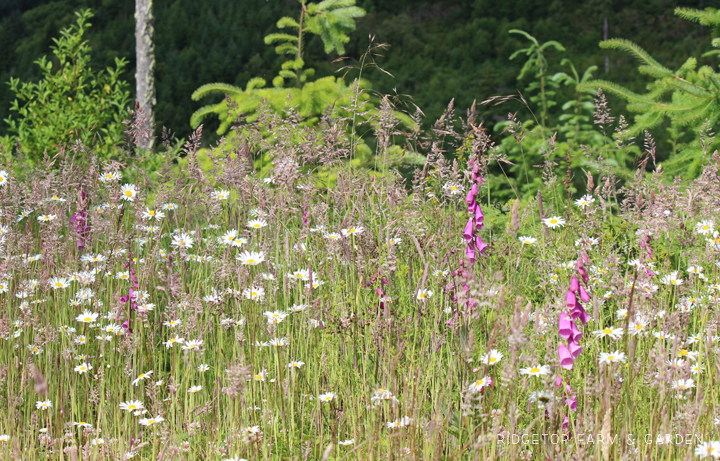 TOXICITY
All parts of the foxglove plant are poisonous. Ironically, for the same reason they are poisonous, is the reason the plant is used medicinally. Ingesting any portion of a foxglove can cause diarrhea, vomiting, and irregular heartbeat. The leaves can also irritate sensitive skin. The deer around here don't even eat them.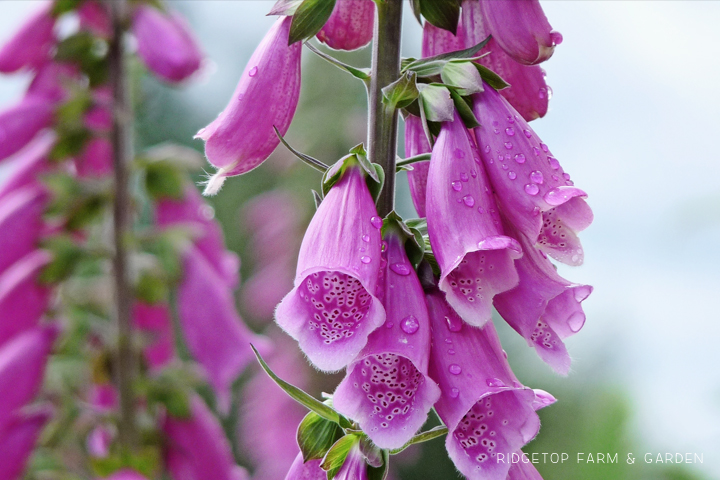 ♥  ♥  ♥  ♥  ♥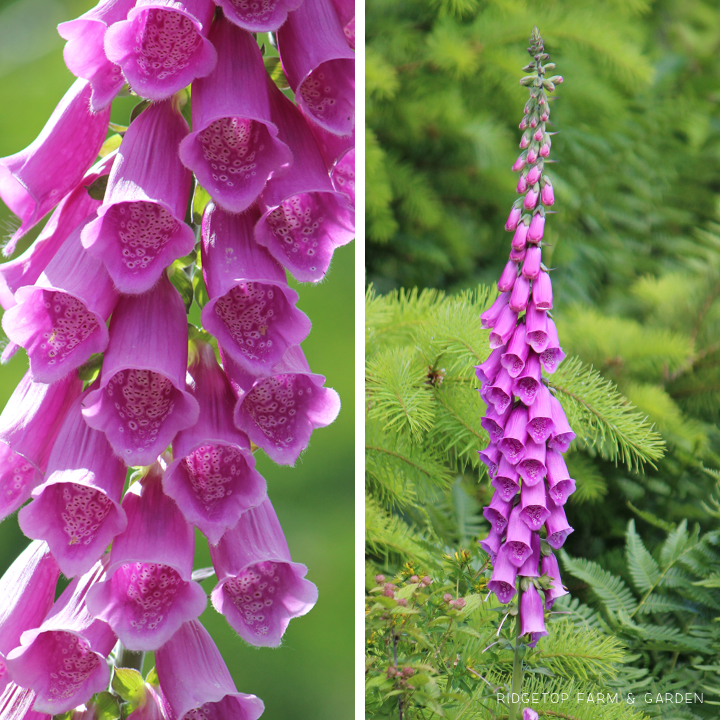 Take a moment to enjoy the Wonderful World of Plants!