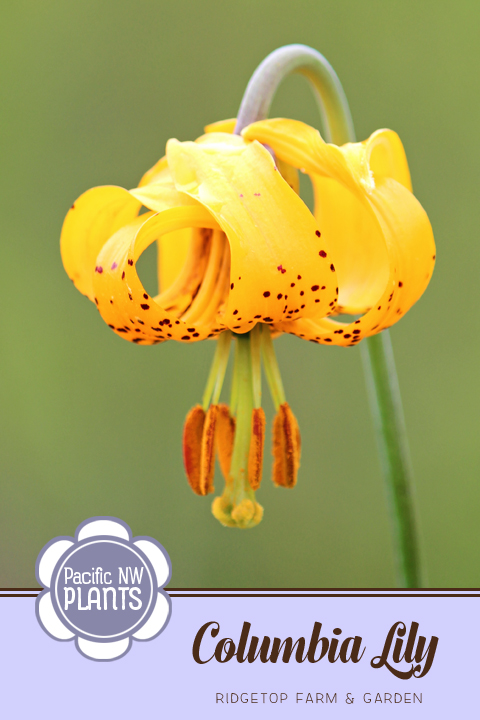 One of my favorite summer flowers around our house is the Lilium columbianum, or Columbia Lily. It is quite exotic looking compared to other Pacific Northwest plants.
This lily is native to North America and grows in open woodlands of the west. It is also known as the Tiger Lily or Oregon Lily.
THE BULB
The Columbia Lily grows from a bulb that can be eaten similarly to a potato.
THE STEM & LEAVES
This perennial plant grows quite tall – sometimes up to 5 feet.
The leaves grow in groups around the stem.

WHERE IT GROWS
We notice these beauties in the forested area, but outside the shade of the fir trees.
They are some what rare around here. They are much fewer in numbers than other flowers, such as these purple foxgloves.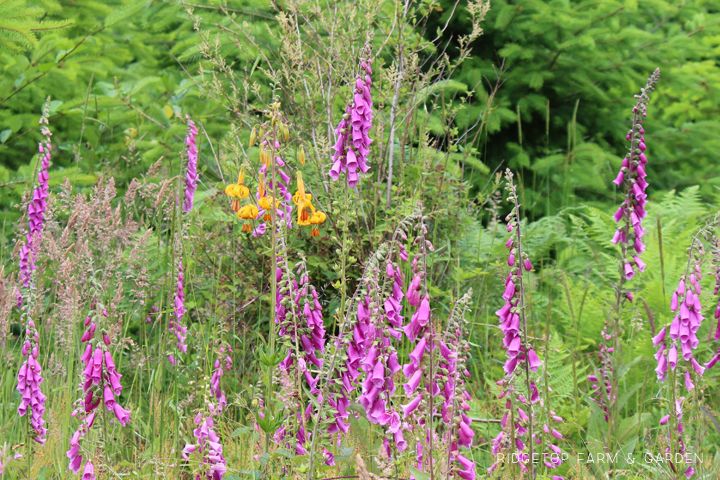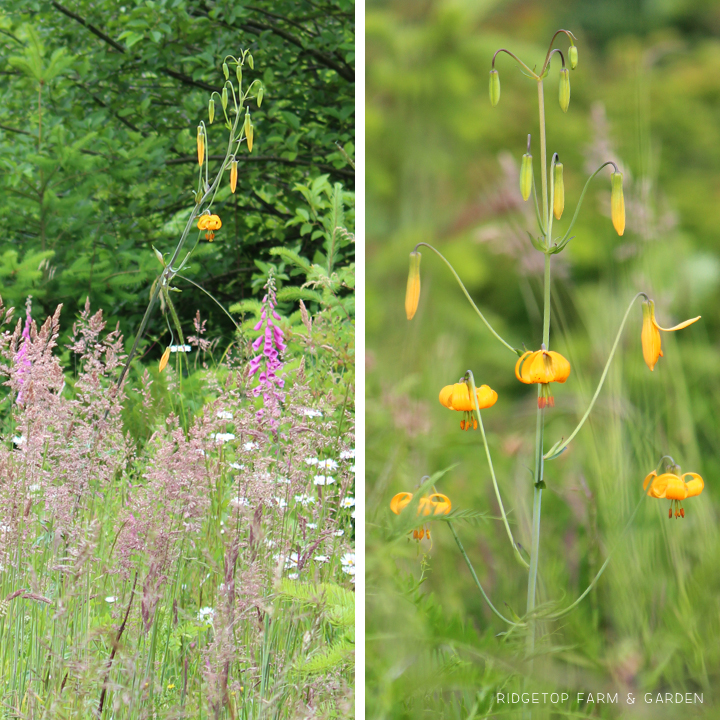 THE FLOWER
Flowers not yet branched out or blooming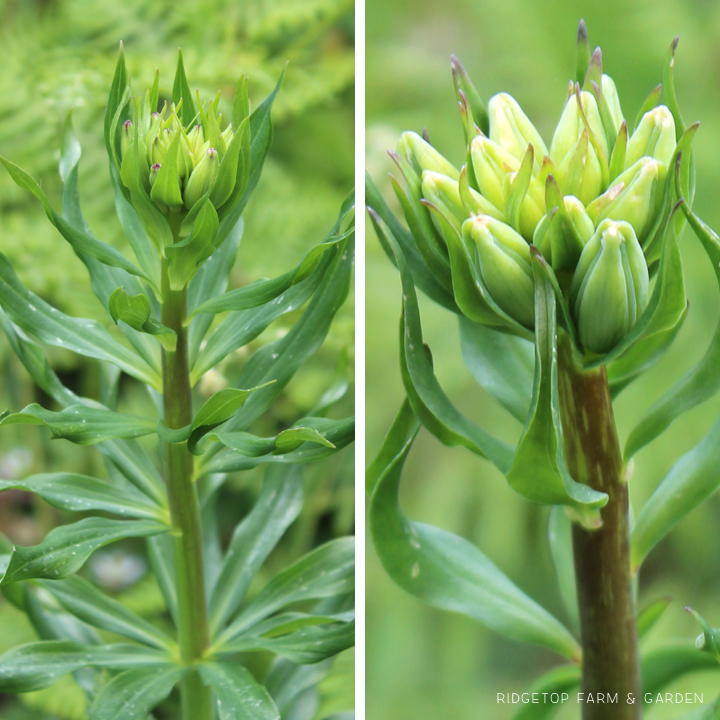 Around the end of June, the gorgeous Columbia Lily blooms.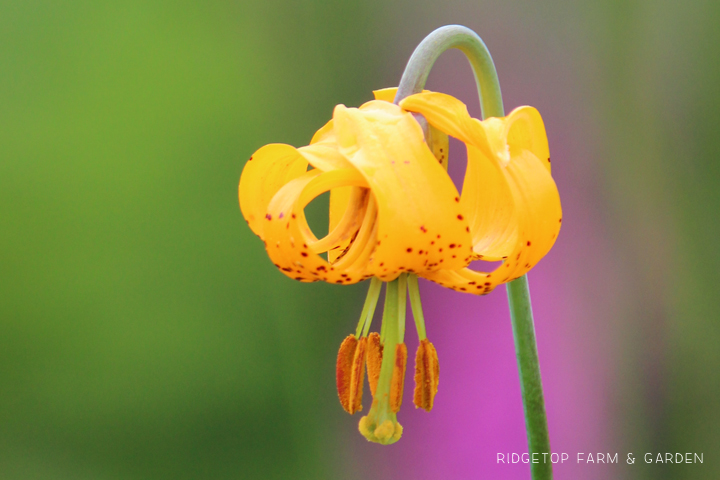 Many flowers bloom from one plant.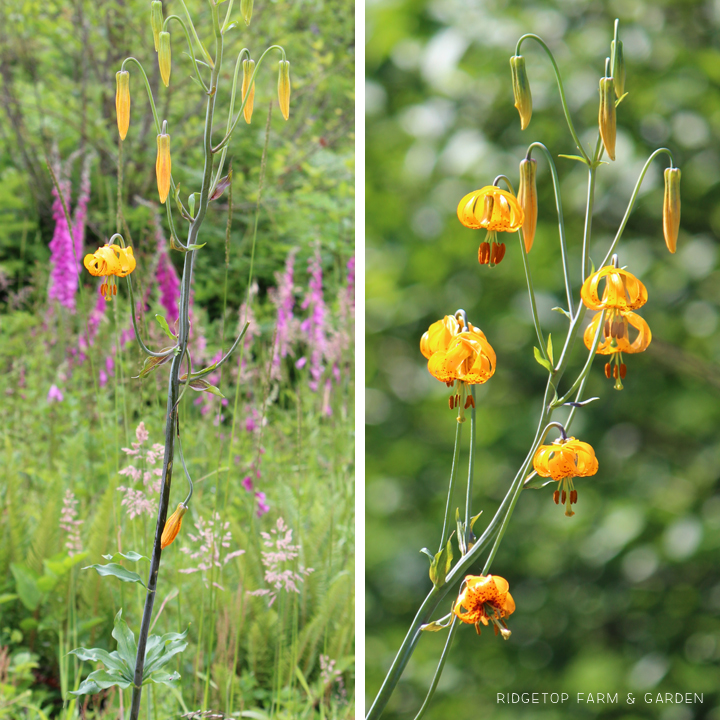 The flowers are hermaphrodite, each one having both male and female organs.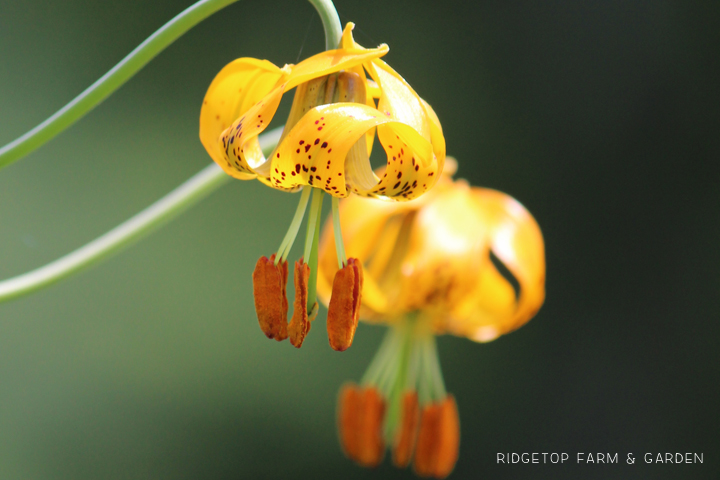 Butterflies, hummingbirds and bees visit the Columbia Lily.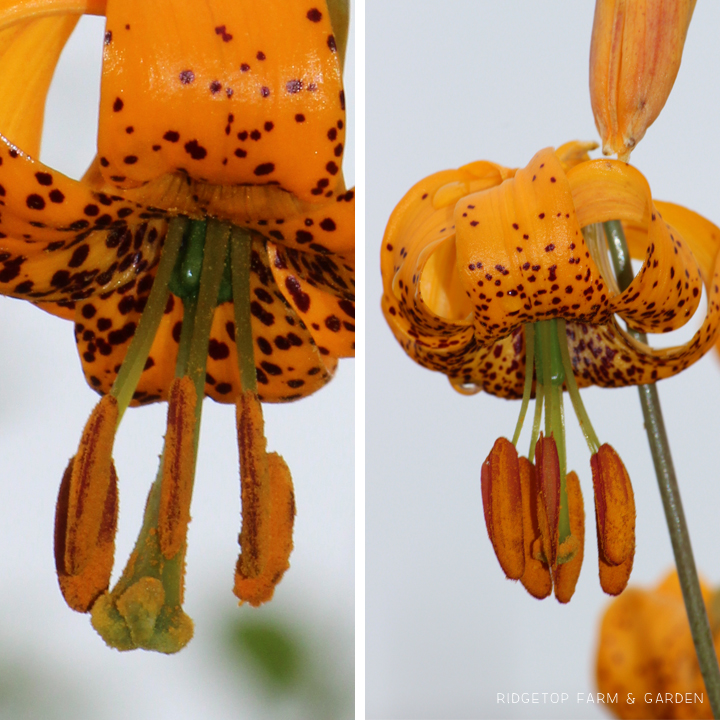 ♥  ♥  ♥  ♥  ♥