One of my favorite spring plants is the Western Trillium, or Trillium ovatum. It is lovely with its showy white flower against the greens and browns of the forest floor.
Where & When Trilliums Grows
I adore trilliums. They are one of the first plants to flower near our house. It's a sign that spring is here. I usually spot them near the end of March, into April.
I find trilliums tucked in among other low lying greenery in the coniferous forest surrounding our home.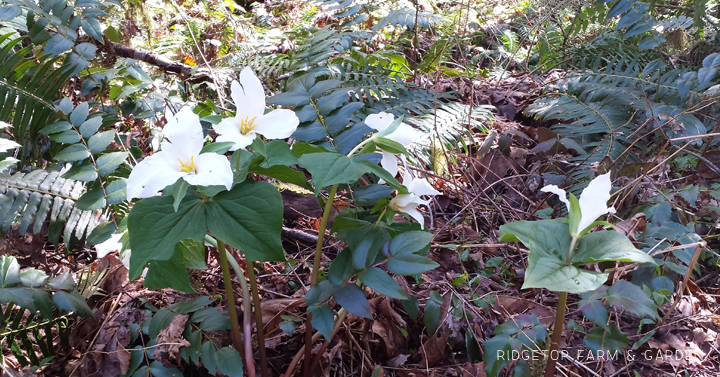 The Stem & Leaves?

Trilliums grow to about a foot high on what is stem-like, but not scientifically a real stem. The "stem" is actually part of the rhizome.
Similarly, the plant does not have real leaves. Instead, the 3 green sections are bracts with the flower extending from it. They do function like leaves in that they aid in photosynthesis.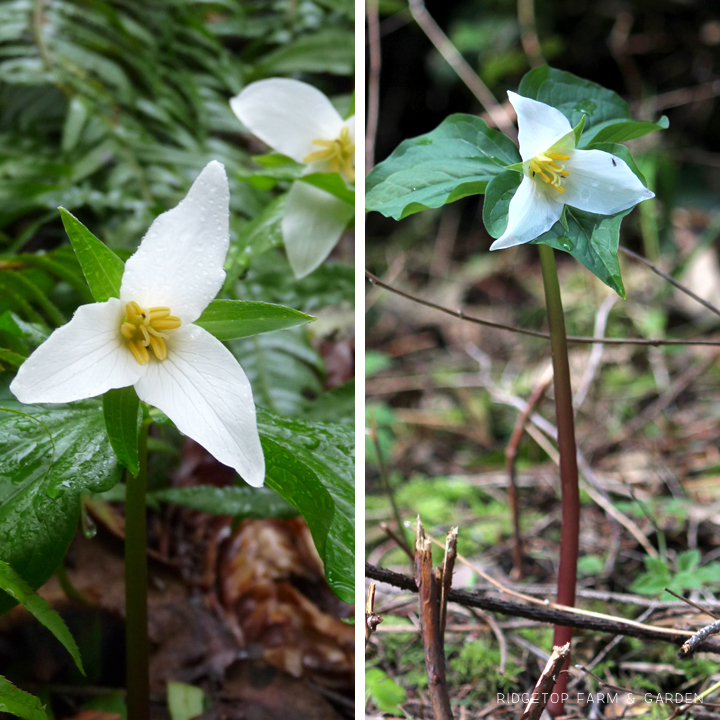 Color Changes
Western White Trillium with pink markings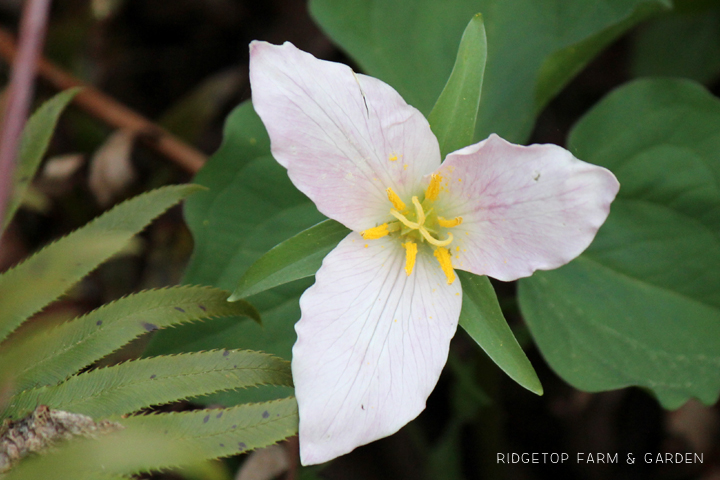 As the flower ages it turns a dark magenta color.

Trilliums are Fragile

Trilliums are fragile. If the flower is picked, the rhizome does not get the nutrients that is needed for next year's plant. The advice is don't ever pick a trillium.
They also don't propagate easily. They don't transfer well and it can take as long as 5 – 7 years to get a plant grown from seed.
With the help of ants, though, trilliums are able to reproduce. Similar to the Western Bleeding Heart, ants aid in spreading the seed.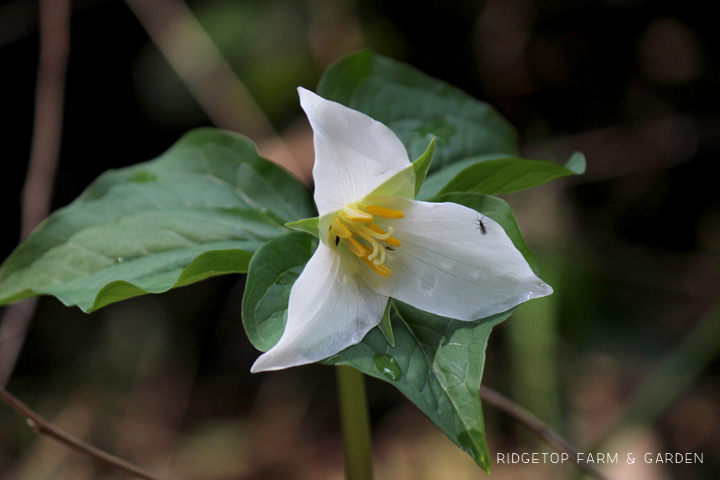 Beauty of the Forest