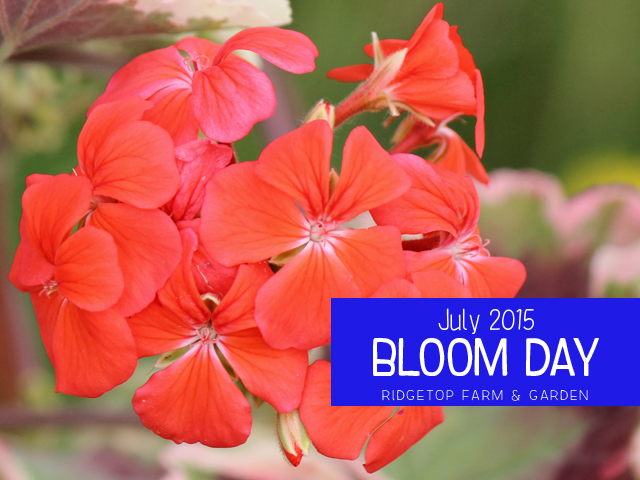 The middle of July is already upon us, which means it's Bloom Day. We had an unusually hot, dry June, which put the flowerbeds ahead of their usual schedule. We've been watering enough to keep the plants alive, but maybe not enough to keep them happy and producing their best. We're already at the point where the majority of blooms are past their prime, which generally doesn't happen until August. However, we have had some blooms over the last couple weeks to show off.
FRONT YARD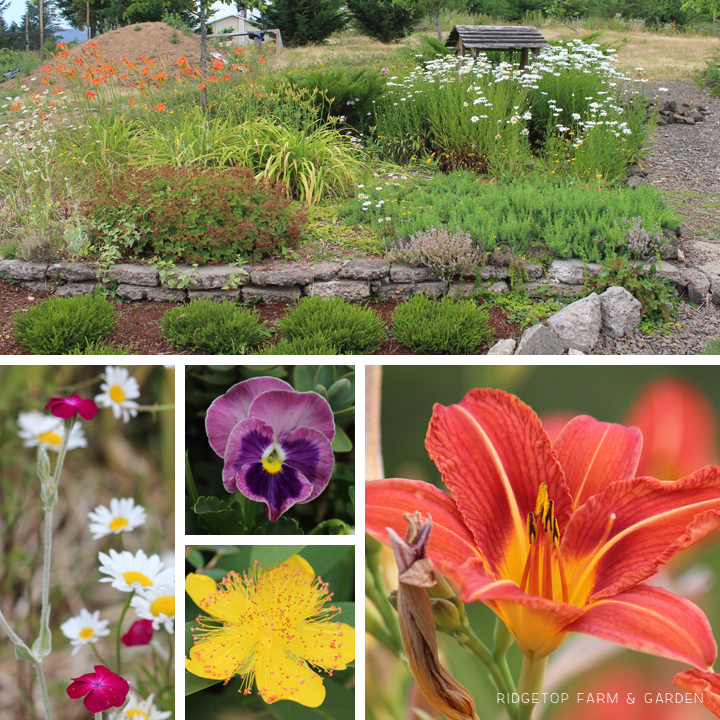 The pond in the front yard is in full bloom.
Top: Pickerel weed, creeping jenny & 5 cutie patootie ducklings.
Bottom Left: Cardinal Meadowhawk on a mint blossom
Bottom Right: Itty bitty marigold. I planted marigolds in front of the pond like I did last year. This time, though, they are scrawny.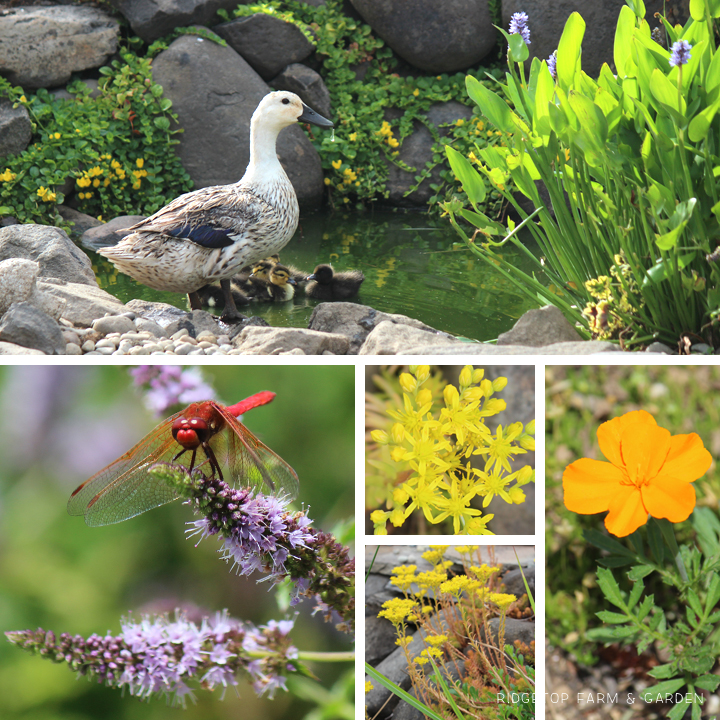 More blooms around the pond. I love this section. The butterfly bush, lavender, daisies, day lily, yarrow and an unknown plant or two all bloom at the same time creating a beautiful little scene.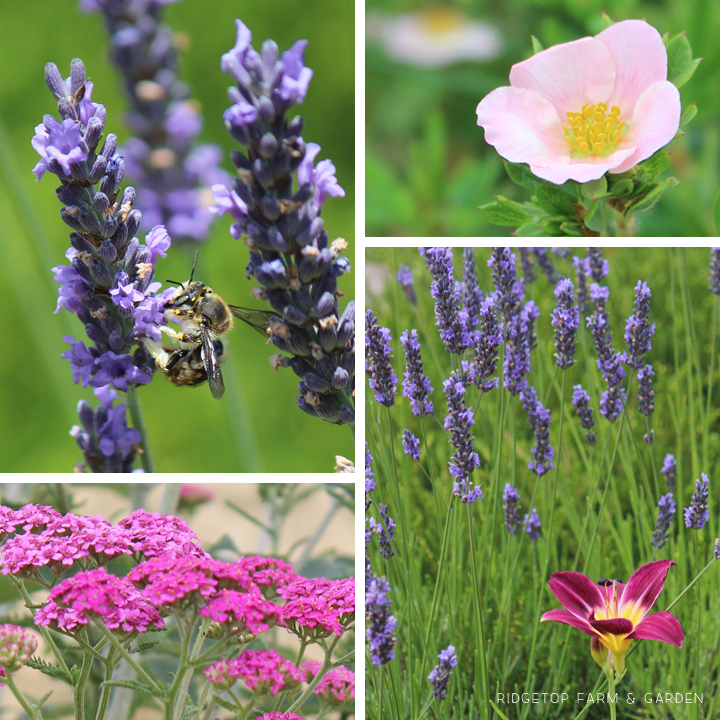 BACK YARD
The back yard is still in need of an update. I haven't put the time into this area like it deserves. I'm thinking this fall and spring may be its time.
Top: I can always count on these three: marrow, day lilies, and shasta daisies.
Bottom Right: Wild red elderberry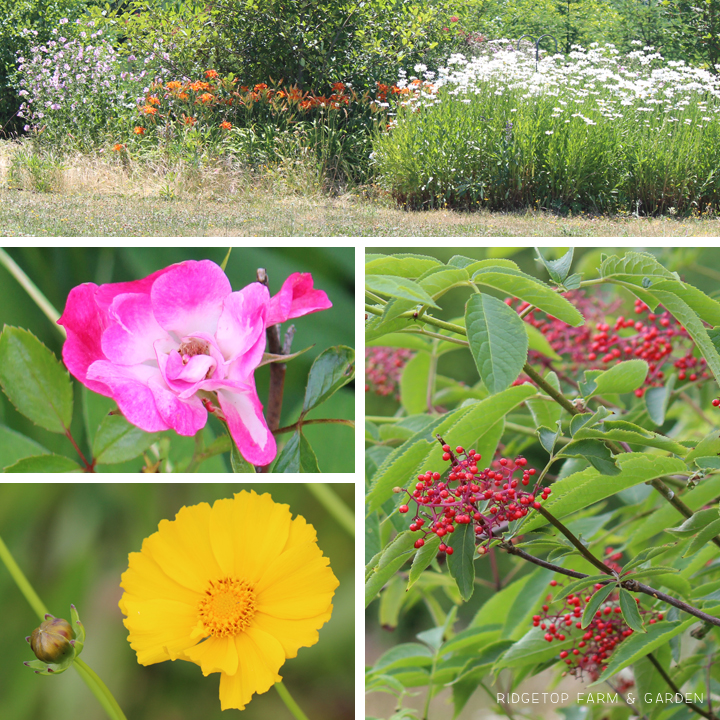 BIRD VILLAGE
The bird village is always my favorite. However, it goes a little crazy this time of year.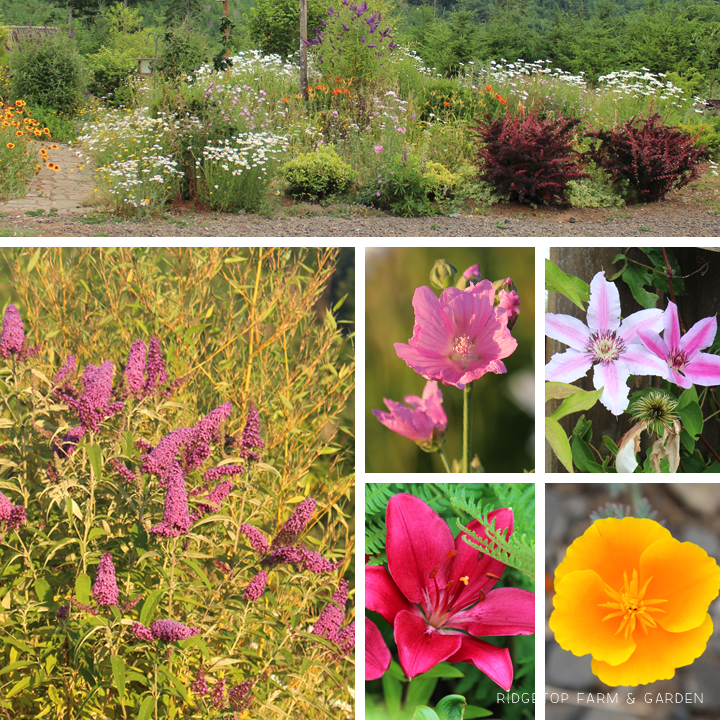 The pond has a few plants along its edges in bloom, like pickerel weed & geraniums I over wintered in our aquaponics system.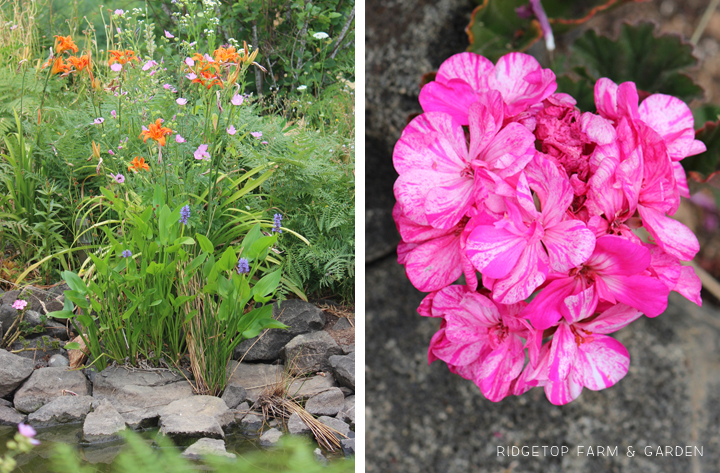 The meadow strip. Every year I plant new seed hoping for a little variety. And, every year the daisies and blanket flowers take over.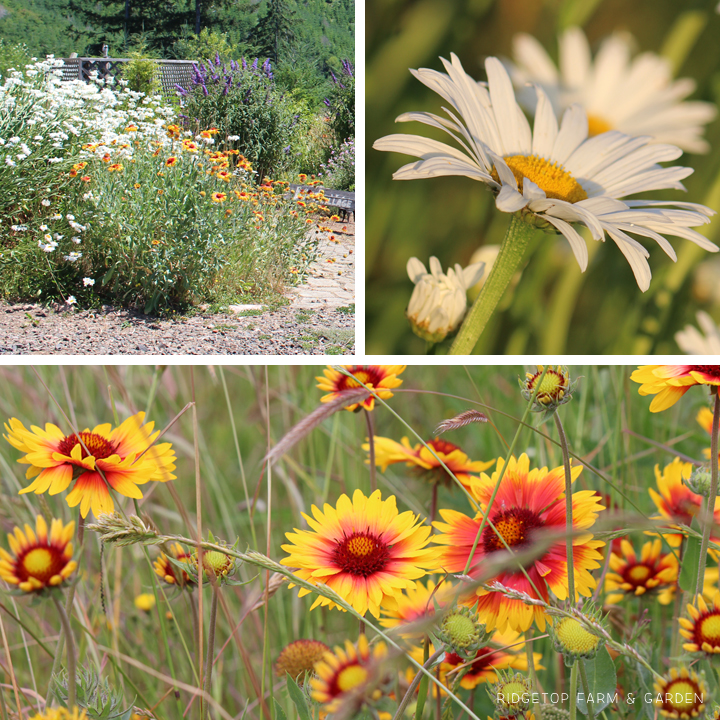 While they are not officially blooms, they are new flowers in our garden. They are hand blown glass flowers created by me, Farm Kid1 & Farm Kid2. We took a workshop at Live Laugh Love Glass in Tigard. The flowers are beautiful, but I don't love their place in the landscape.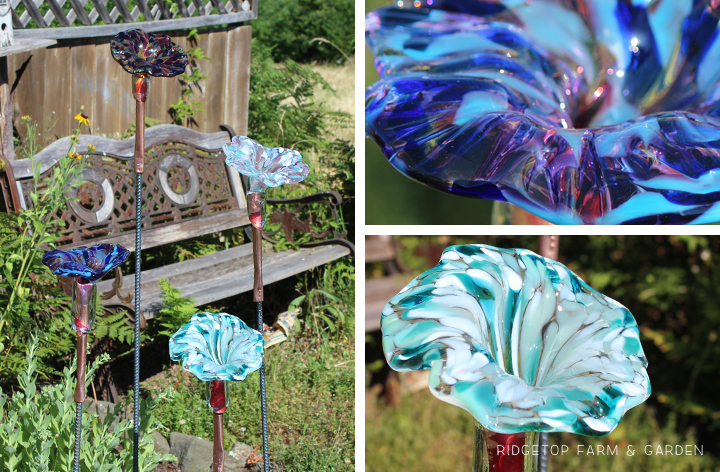 OTHER
A few other blooms around.
Left: A hardy gladiola in a side bed that I really don't spend any time on. I don't think it's been watered once this summer.
Right: Nasturtiums. They're flowering, but aren't trailing like I'd hoped.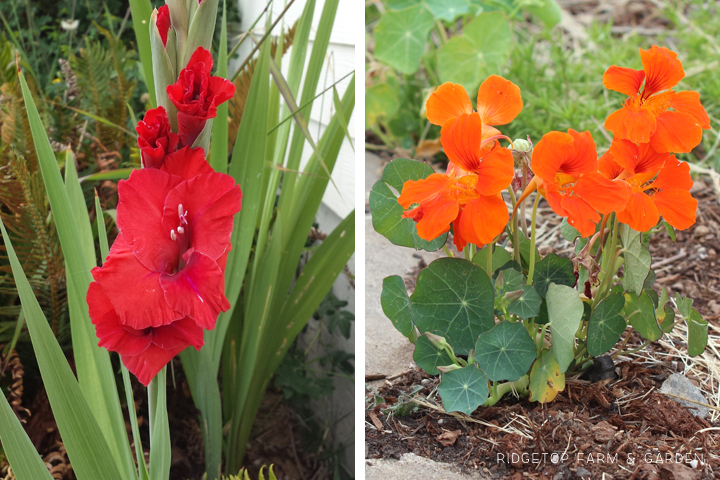 Left: Calendula in the garden, reseeded itself from last year.
Right: Okra in the greenhouse. I surely didn't know okra had such a splendid flower.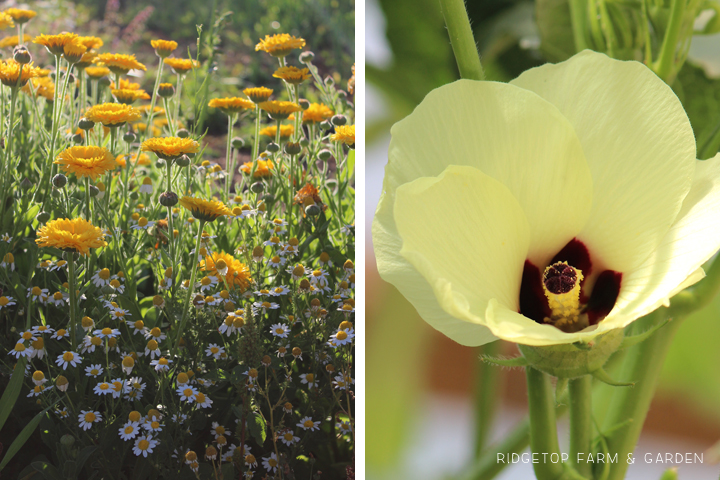 I'm sharing this post at May Dreams Gardens.