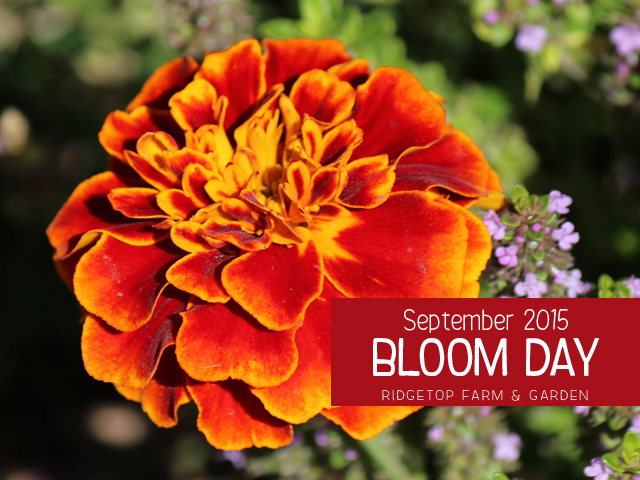 Well, I'm just gonna say it, I'm ready for the changing of seasons. This summer was too hot and way too dry. I didn't spend near enough time in my flowerbeds deadheading, weeding and watering. And, it shows. I'm ready to move on and try again next year.
FRONT YARD
One. Literally one, flower is blooming in our front yard.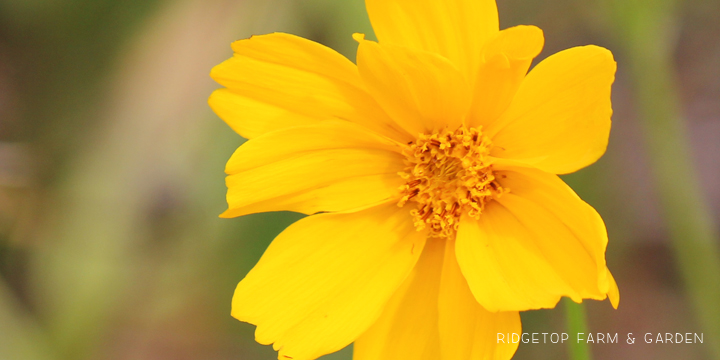 AROUND THE FRONT POND
The thyme still has some flowers. The bees are loving them.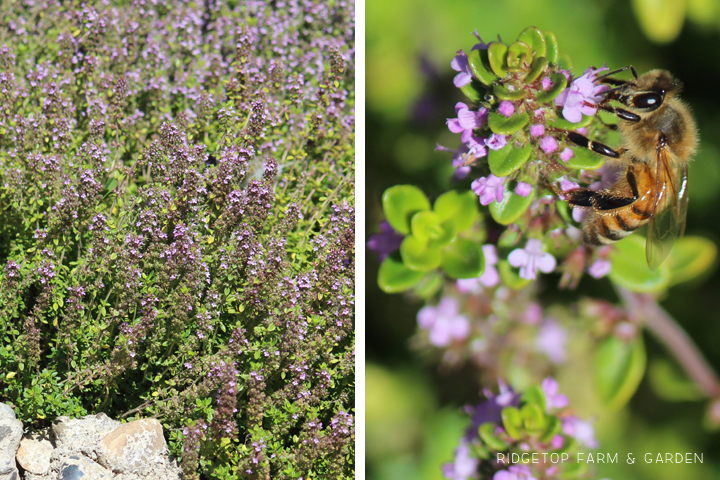 The marigolds took awhile to get going, but they eventually flowered and are still putting on a good show.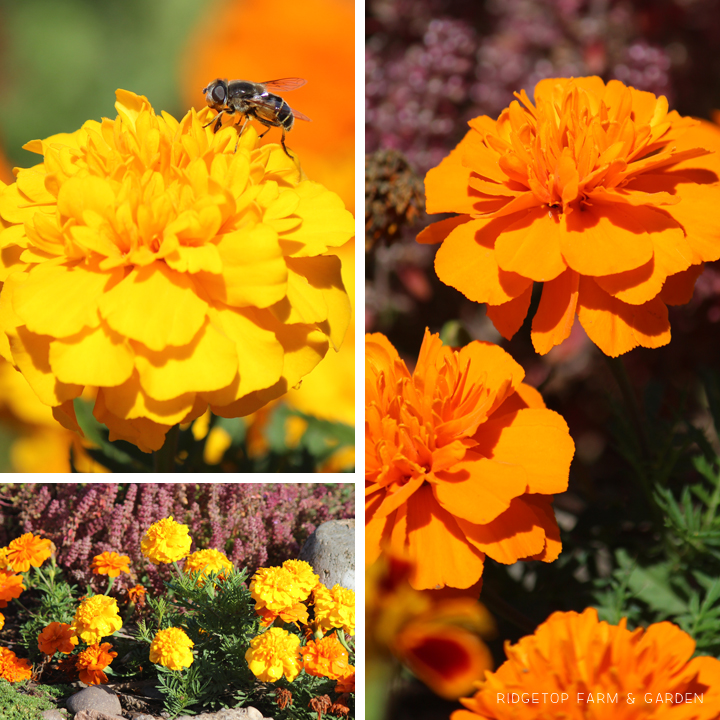 A couple nasturtiums are continuing to bloom. However, most gave up a long time ago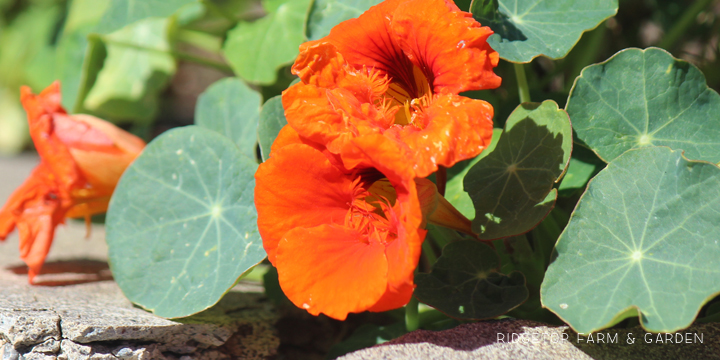 SHADE GARDEN
A few weathered impatiens and violas are hanging on.

BACK YARD
The lone bit of color in the back yard.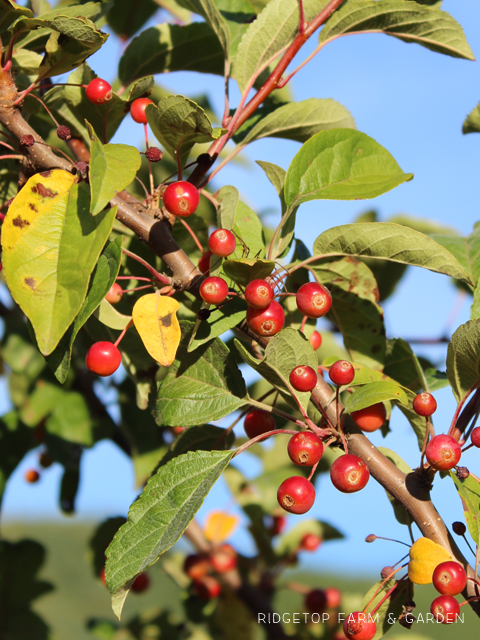 BIRD VILLAGE
Left: A few flowers are doing their thing in our itty bitty meadow. But, most interest comes from the seed heads.
Right: The barberry is a fabulous crimson color. I wish I would have planted more.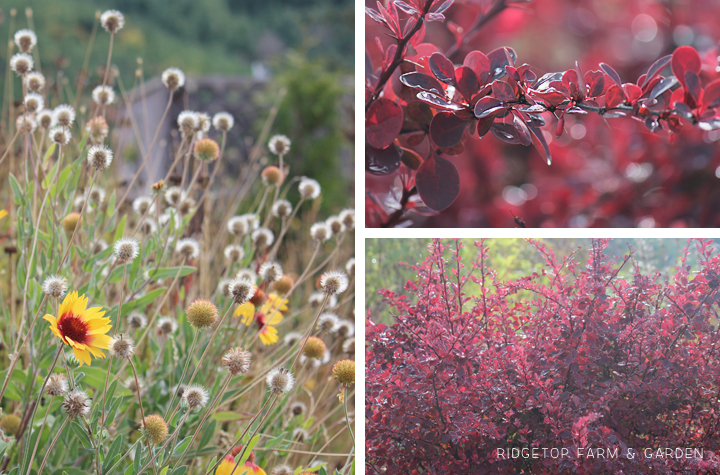 Renegades – these rogue flowers opted to bloom in our gravel driveway near the Bird Village. They're pretty, but out of place.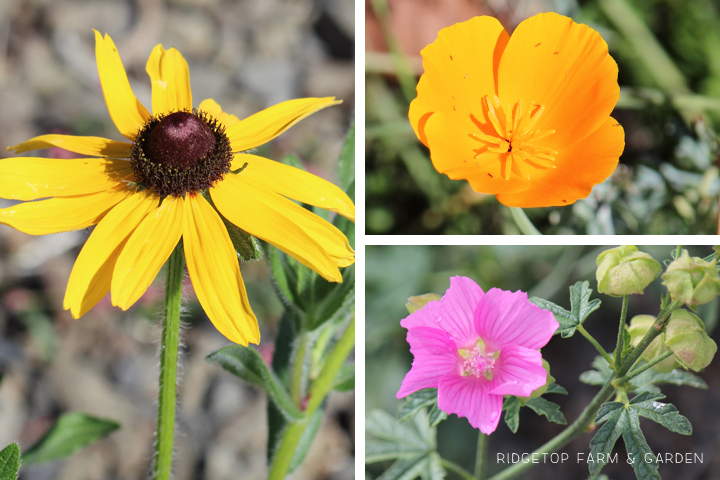 In the Bird Village Pond:
Left: Last September I transplanted a few geraniums to our greenhouse with the hopes of overwintering them. In the spring I moved them back outside. They're still blooming along the pond's edge.
Right: Pretty purple pickerel weed bloom

Many blooms died off long ago.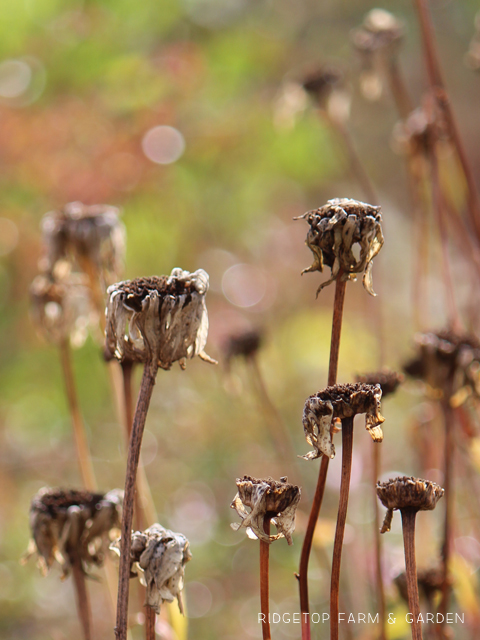 GARDEN
The self sowing calendula continues to bloom. Just a few years ago I introduced it to the garden. I'm so glad I did. I love it.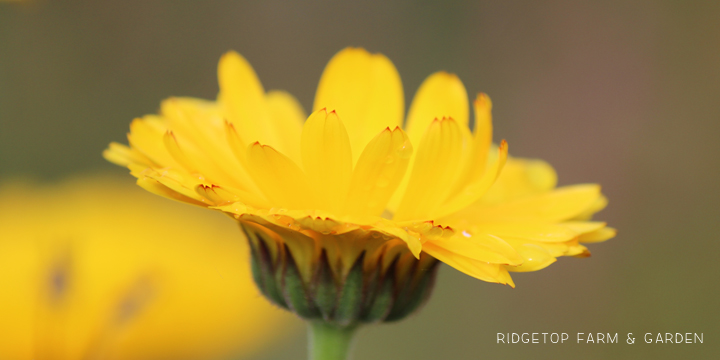 It's not much, but at least there are a few bits of color to brighten the flower beds this month.
Sharing this post at May Dreams Gardens.