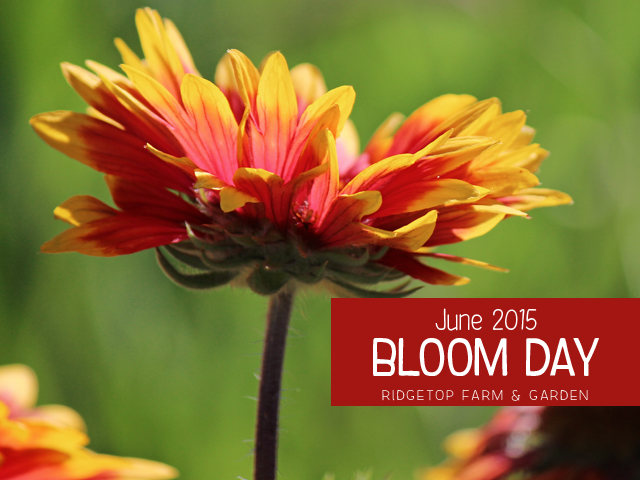 June is definitely one of my favorite months in the flowerbeds. Here's some of what's blooming now & why I love this time of year:
SHADE GARDEN
Our shade garden is pretty in pink right now. I like all these plants, but I'm most excited about the bleeding heart. I had been wanting one for a long time. Last year I finally planted a couple and this year I get to enjoy their beautiful flowers.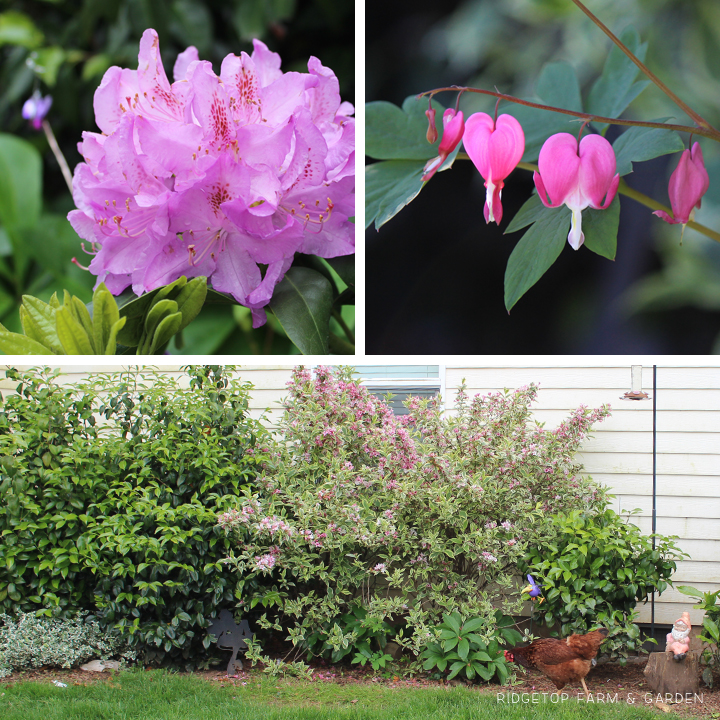 FRONT YARD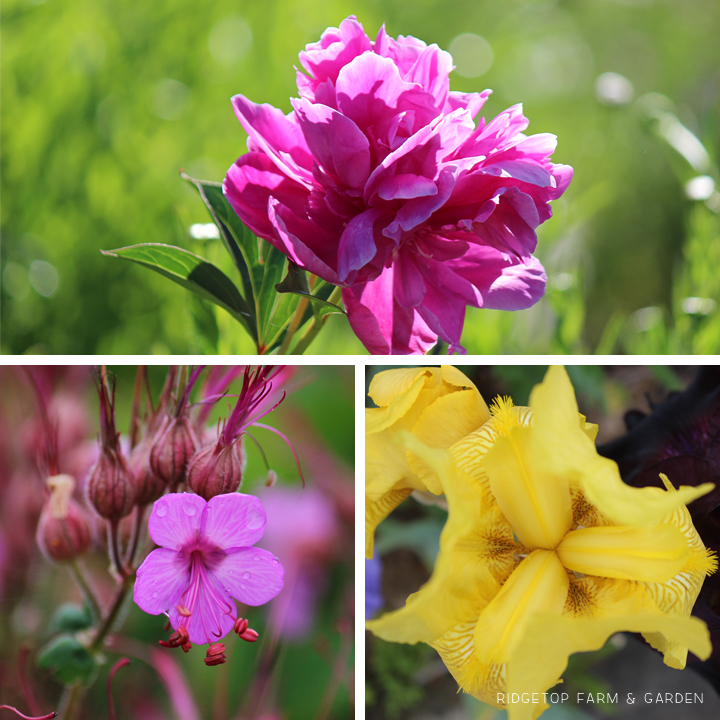 Top Left: Black Lace Elderberry
Bottom Left: 'Pride of Donnard' Escallonia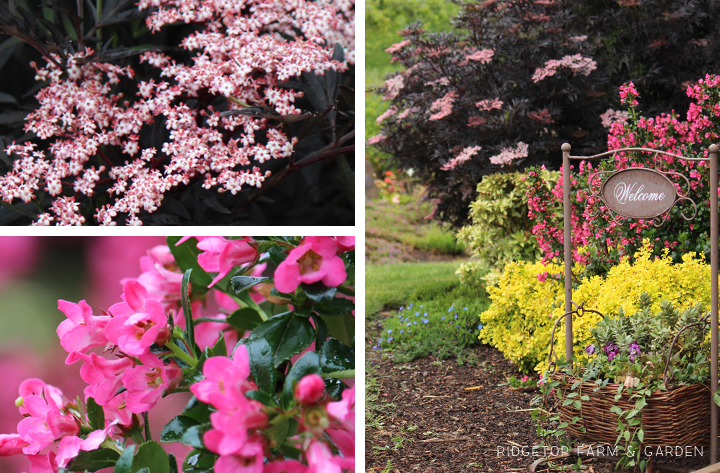 FRONT YARD POND

Nothing is blooming in the pond, but there are pretty flowers around it.
Top: Cranesbill 'Biokovo'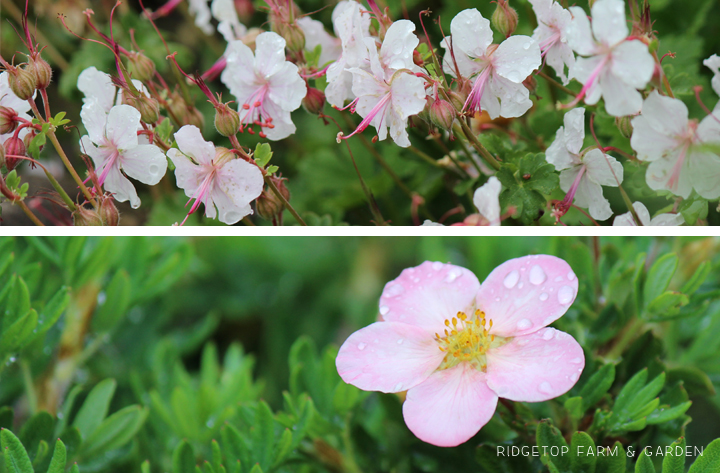 BACK YARD
There is not much blooming yet in the back yard. It's primarily green & more green, with spots of color scattered about.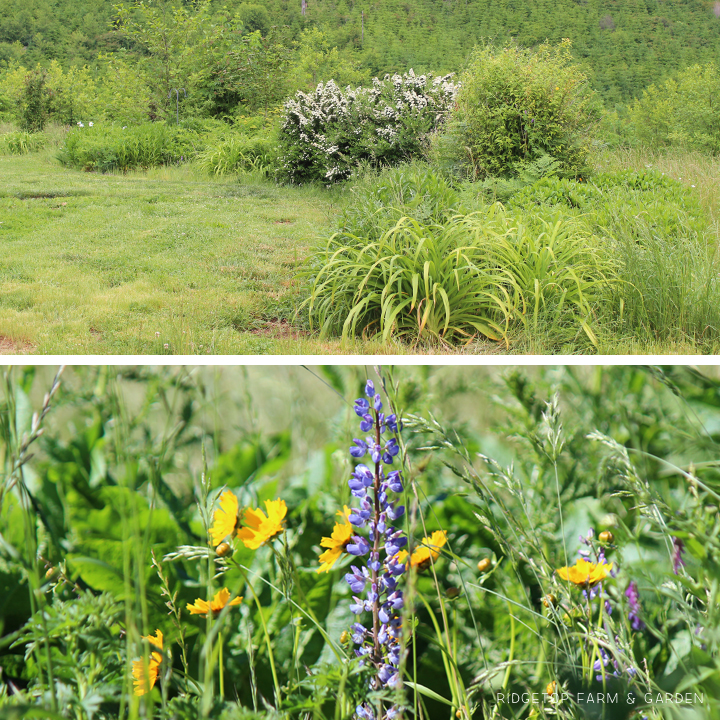 Top Right: Snowmound Spirea
Bottom Right: California Lilac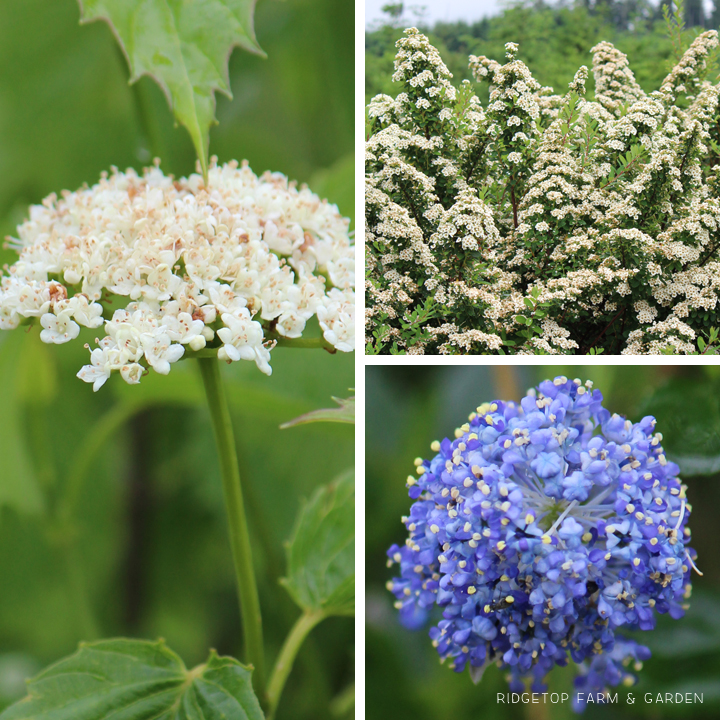 BIRD VILLAGE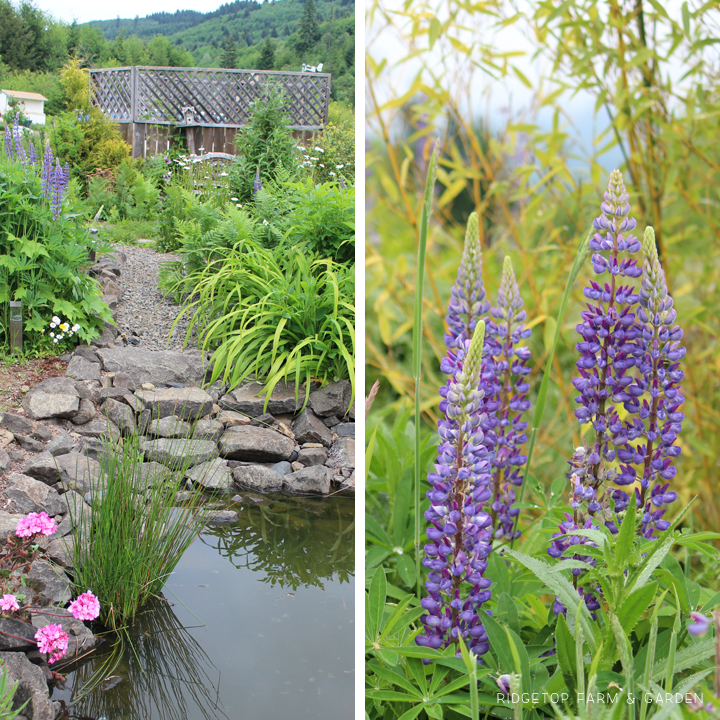 Top Left: Potentilla 'Goldfinger'
Top Right: Lincoln Star Clematis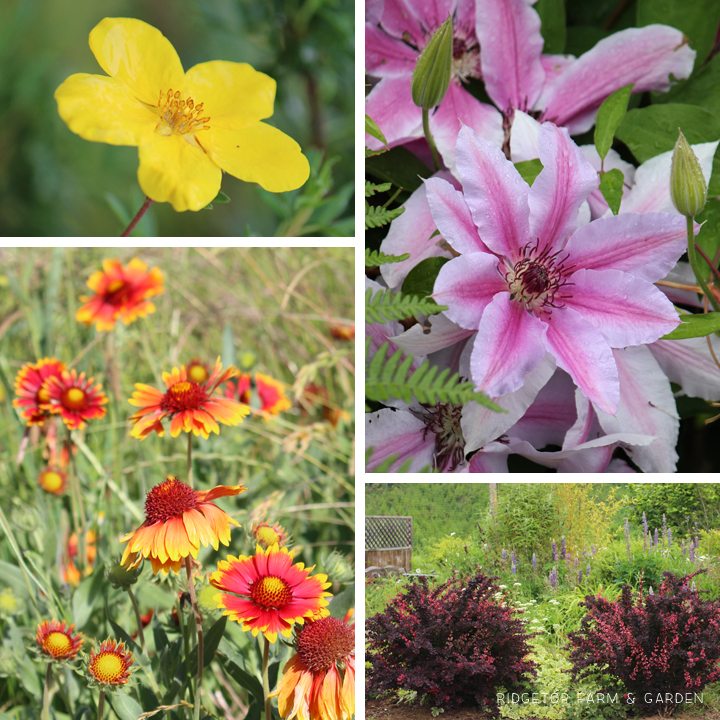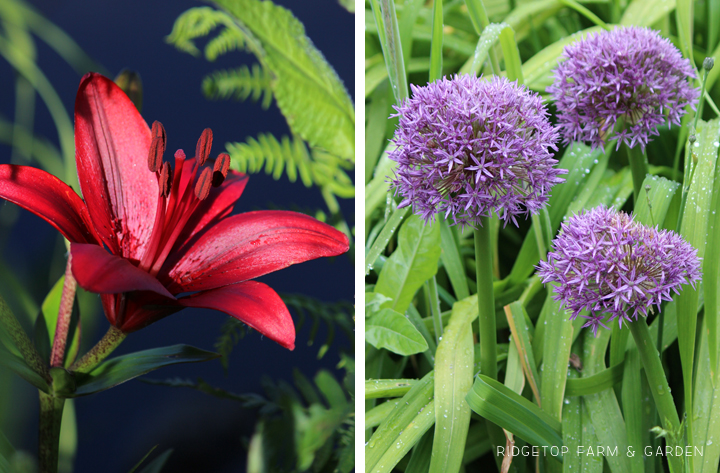 To see what others have blooming in their yards, check out May Dreams Garden.