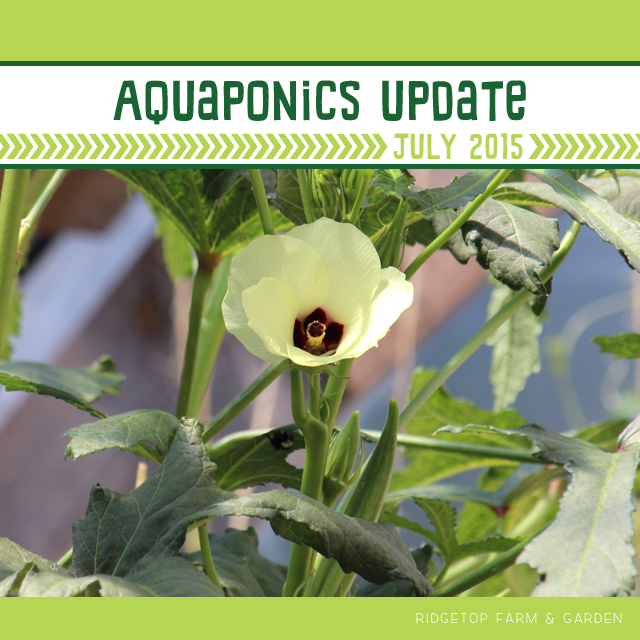 The aquaponics system is performing well. The produce is growing like crazy. And more exciting is that a few of the tilapia are nearly large enough to eat. It seemed to take forever for the little guys to grow, but in the last month or two they've really grown a lot.
This post contains affiliate links.
CHANGES & UPDATES
Our aquaponics system has gone through many changes as we continue to figure out what works best. This month was no different. Two changes have happened over the last few weeks.
Left: To increase our water flow, Farmer John installed a new pump, which seems to be a good addition.
Right: The black bag is filled with oyster shells, with the white pipe flowing water consistently through it. We continue to struggle with the ph of our water, hopefully this helps at least a little.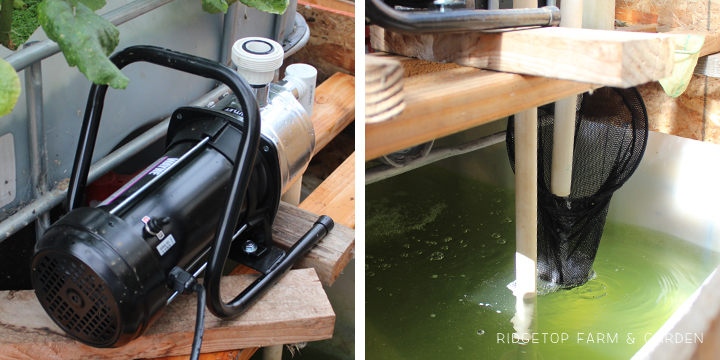 IN THE GROW BEDS
All the grow beds are doing well. Woo hoo!
Okra is by far our best producer. We're getting okra everyday and the plant has nearly grown to the top of the greenhouse.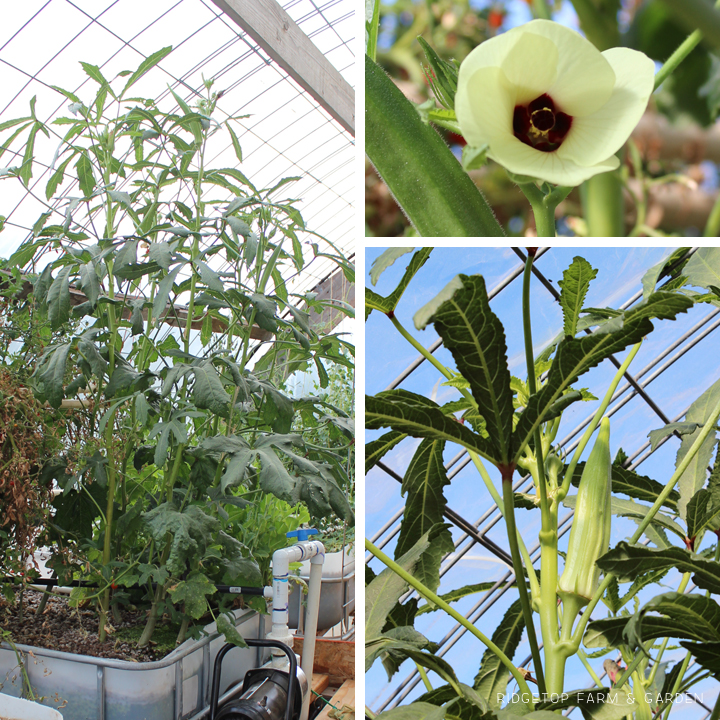 Left: The Mexican Sour Gherkins went a little wild, so Farmer John added twine for the vines to climb.
Right: Tomatoes. This is the craziest tomato plant. We put it in the grow bed last summer and it has been producing ever since.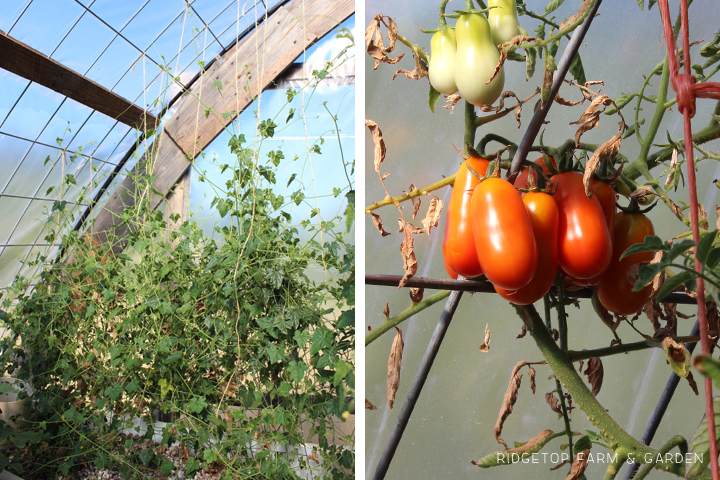 Left: The lettuce is doing so-so.
Right: The little section where the lettuce is planted has a lot of mineral deposit growth. Good or bad, I'm not sure.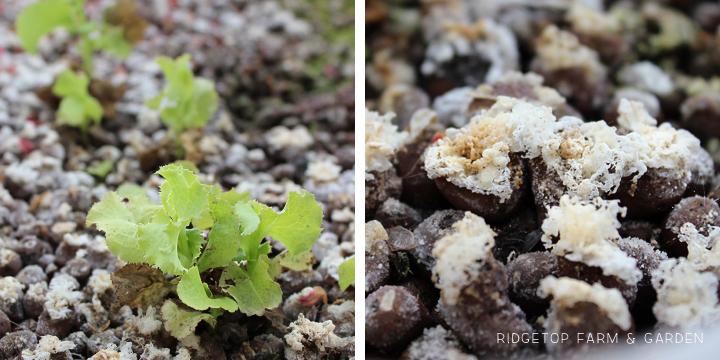 BUGS
Bees love the greenhouse and all the plants. I don't blame them; it's a warm, fabulous place to hang out. One special day, though, I spotted a green dragonfly casing the joint.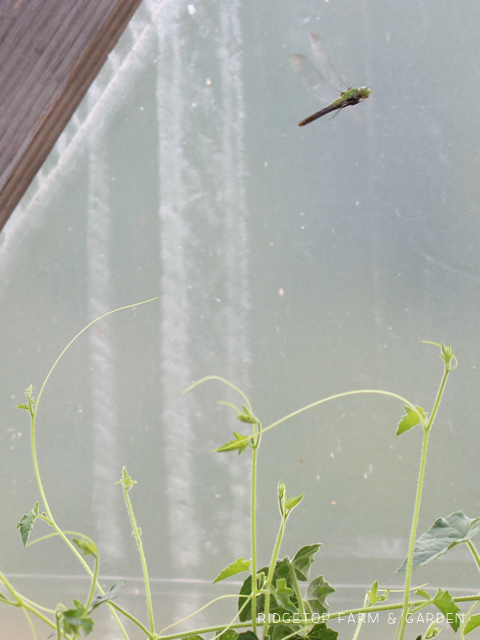 TILAPIA
We finally bought a decent net and Farmer John moved most of the tilapia from the lower tank up to the main fish tank.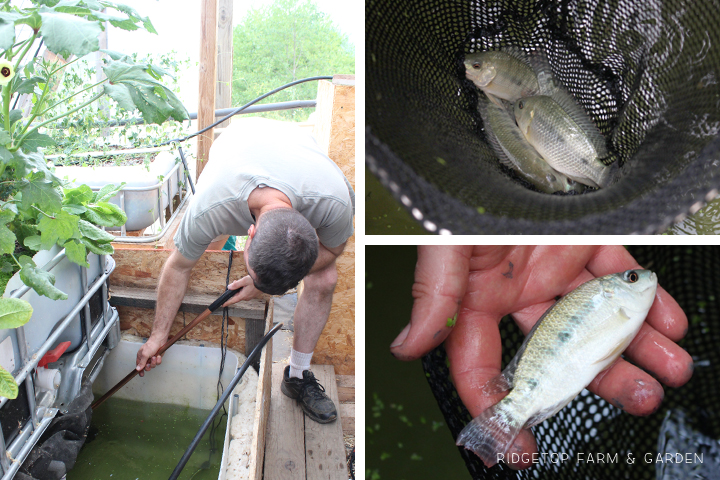 The main fish tank
They're kind of difficult to see, but many of the fish in this tank are finally getting big!