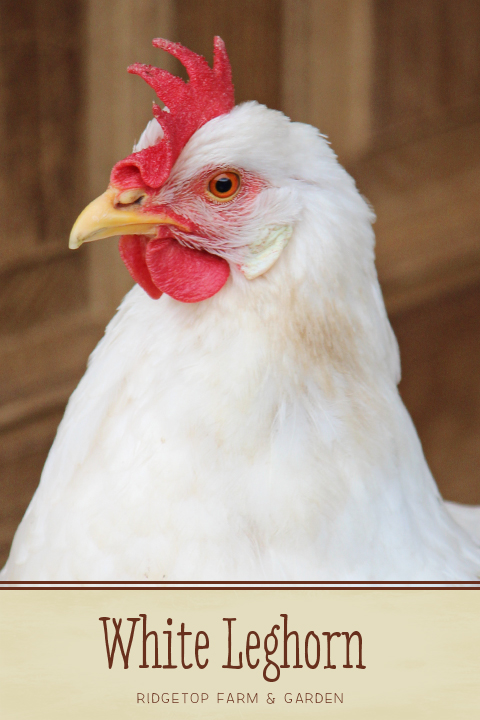 White leghorns are another of my favorite birds to have on our farm. They are a basic, no nonsense bird. They rarely cause any trouble. They eat. They lay eggs.
They are on the flighty side, so aren't the best choice for a pet chicken. But, as part of our barnyard flock they are perfect.
3 Reasons I Love our White Leghorns


• Great egg layer
• We have never had one go broody

• Low maintenance 
Our birds are not American Poultry Association show quality birds. They are, however, fabulous backyard birds for egg laying & meat purposes.
3 Facts About White Leghorns

• Hens weight: 4.5 pounds. Cocks weight: 6 pounds
• First admitted into the APA Standard of Perfection in 1874
Chicks
White leghorns are the super cute, pale yellow, fluffy chicks that you can't resist at the feed store.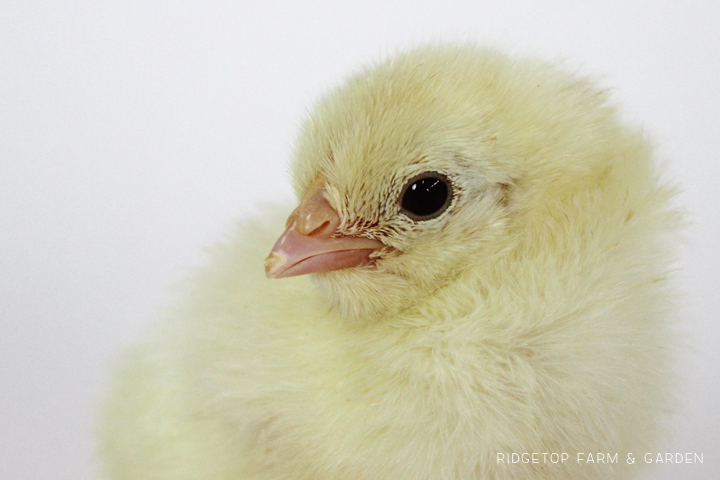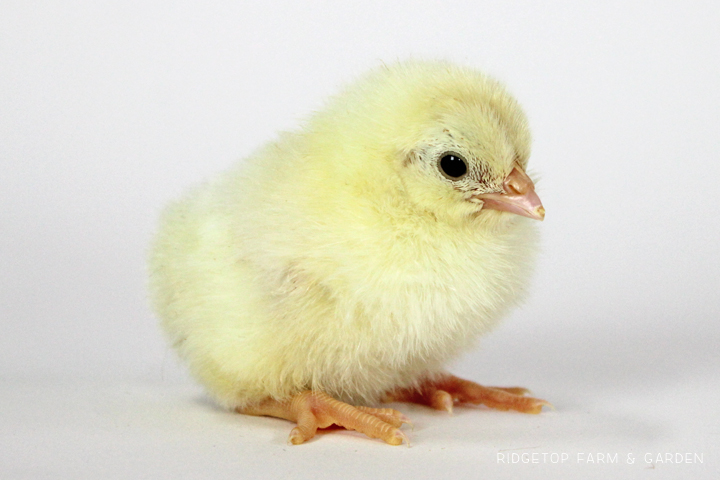 Coloring

Comb, face, & wattles: bright red
Eyes: reddish bay
Ear lobes: white
Beak: yellow
Shanks & toes: yellow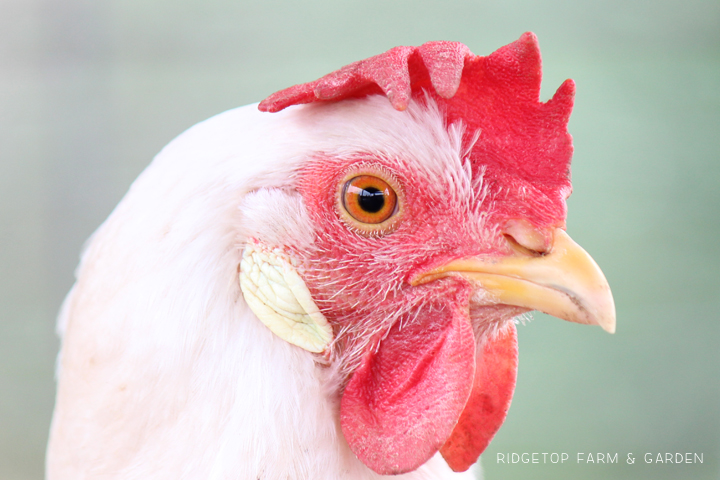 Hens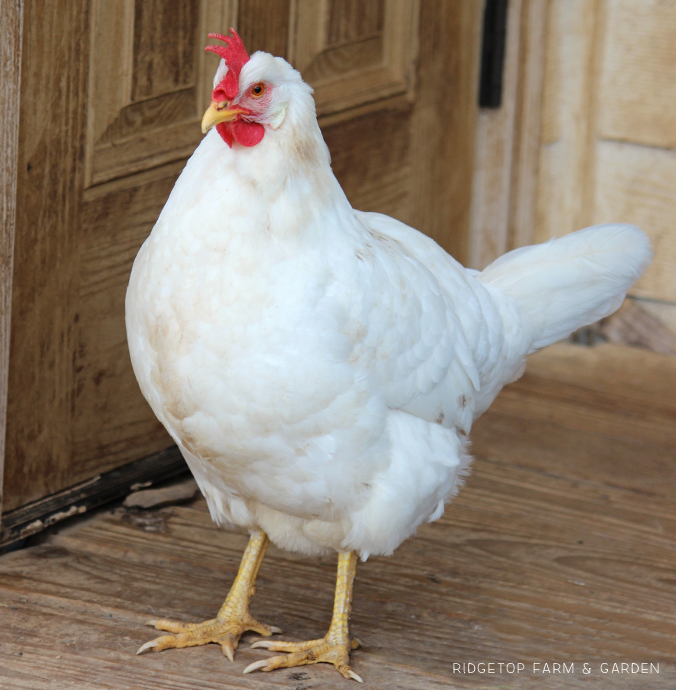 These two are enjoying a refreshing summer drink from our pond.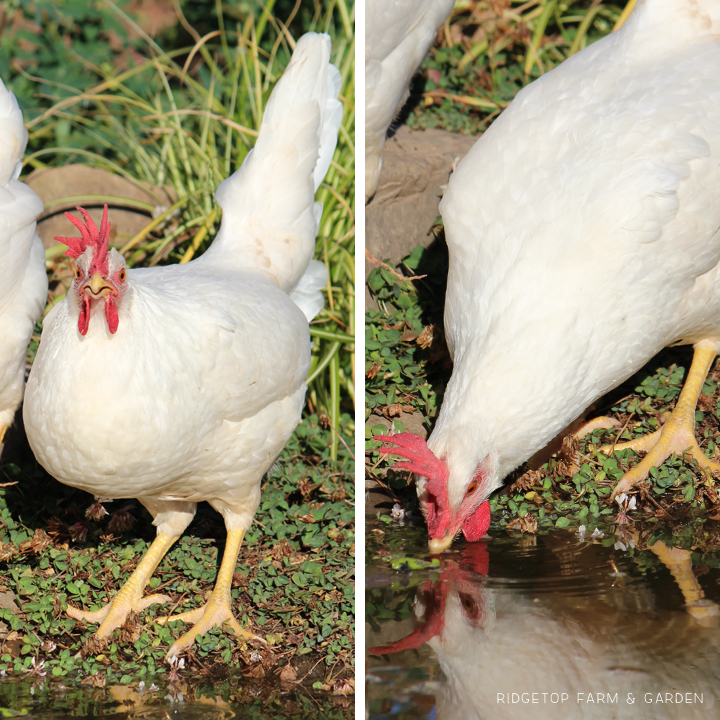 White leghorns are good foragers.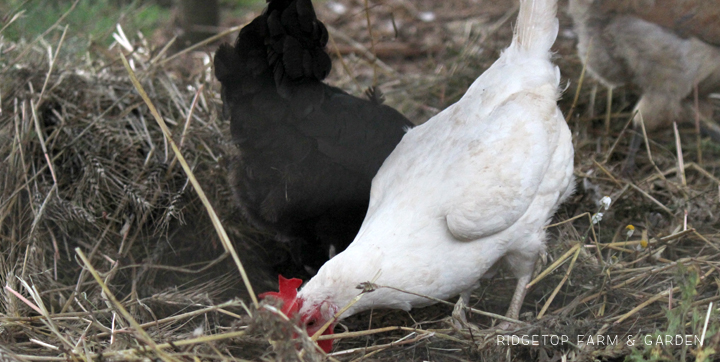 Of course, they also like kitchen scraps.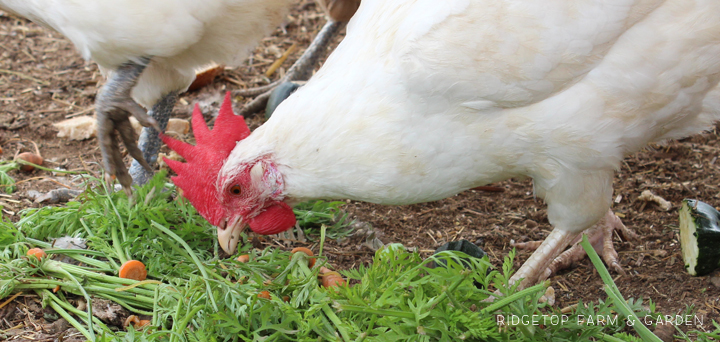 Roosters
We have pretty good luck with well behaved roosters on our farm. This guy, however, is on my shit list. He has attacked me.
Outside of his bad attitude, I think he's quite a handsome fella.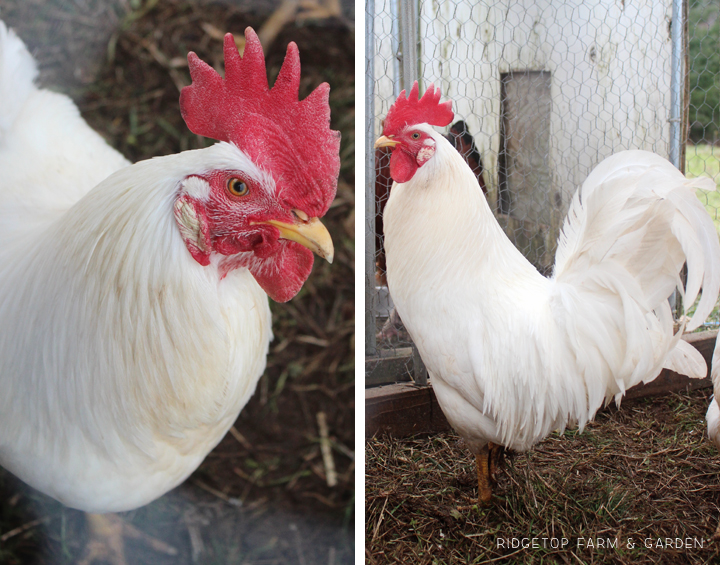 Eggs
The #1 reason to have White Leghorns in your flock is their large, white egg. They are great egg layers, producing 4 or 5 eggs each week. They are such great layers that they are the breed commercial egg producers use for a typical carton of eggs sold to grocery stores.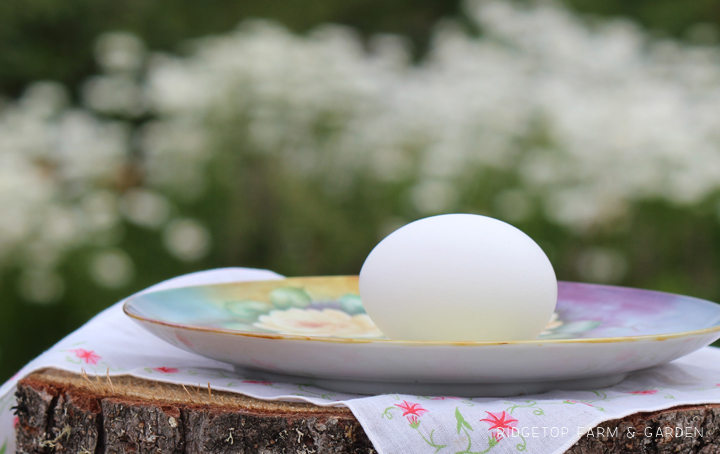 White Leghorn Bonus
On a personal note – an added bonus the white leghorn has going for it is that it originated from Tuscany, Italy. Swoon! I love to travel. I have made it to Italy once… but not to the Tuscany area. It is a part of the world that is on my must-see bucket list. Maybe I need to go there to do chicken research…