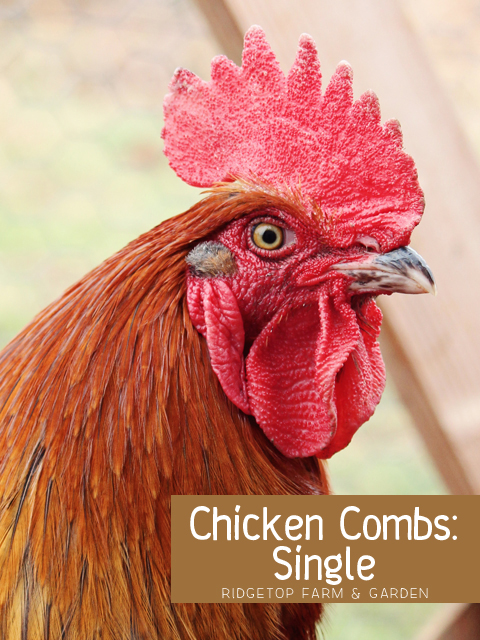 One of the most recognizable parts of a chicken is its comb. Most people know that the comb is the (usually) red fleshy part at the top of a chicken's head. Not all combs are the same, though. The American Poultry Association lists 9 different types of combs in their American Standard of Perfection.
In our Poultry Park we have 3 comb types: the single comb, rose comb & pea comb. Most of the examples are from our birds. Not all the combs are show quality. That's ok, though, most of our birds are not for showing.
SINGLE COMB
The single comb is probably the most recognizable, in part thanks to Foghorn Leghorn. It is, as the name implies, a single formation, with multiple points. It should be fairly thin & begin at the beak. This comb should be larger on males than females. A large, bright comb may attract a potential mate.  On females, if it gets too large it may flop over.
Many breeds have a single comb including:
Andalusian
Australorp
Cochin
Delaware
Faverolles
Holland
Jersey Giant
Leghorn
Marans
New Hampshire
Orpington
Phoenix
Plymouth Rock
Rhode Island Red
Sussex
Welsummer