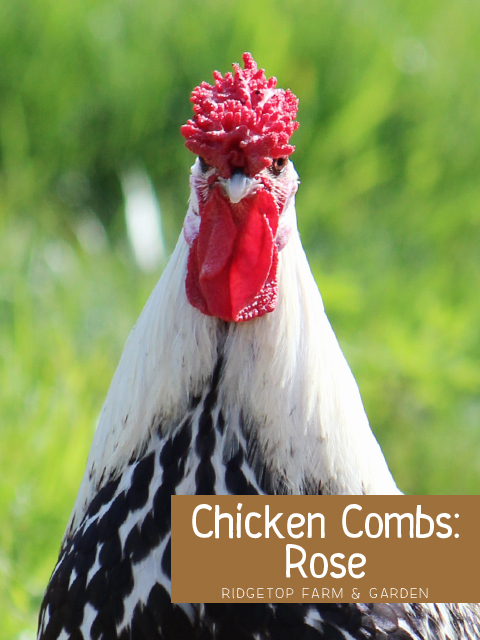 One of the most recognizable parts of a chicken is its comb. Most people know that the comb is the (usually) red fleshy part at the top of a chicken's head. Not all combs are the same, though. The American Poultry Association lists 9 different types of combs in their American Standard of Perfection.
In our Poultry Park we have 3 comb types: the single comb, rose comb & pea comb. Most of the examples are from our birds. Not all the combs are show quality. That's ok, though, most of our birds are not for showing.
ROSE COMB
We have only had one chicken with the low lying, lumpy, bumpy, rose comb. The back of this comb always tapers into a spike & varies slightly with different breeds.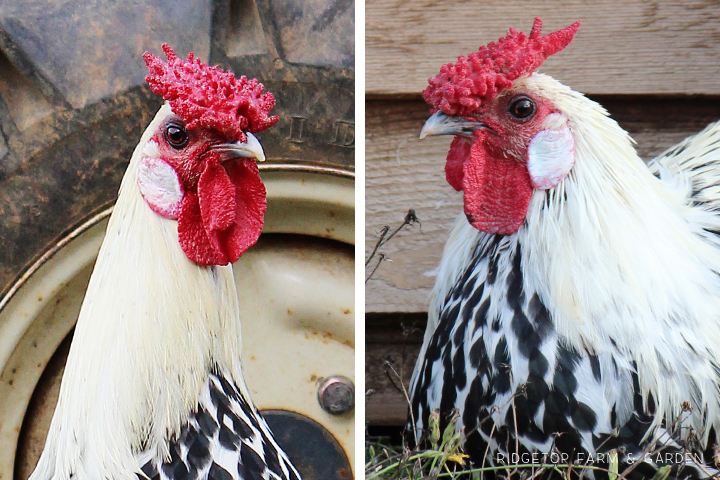 A few breeds have a rose comb including:
Dominiques
Hamburgs
Wyandottes