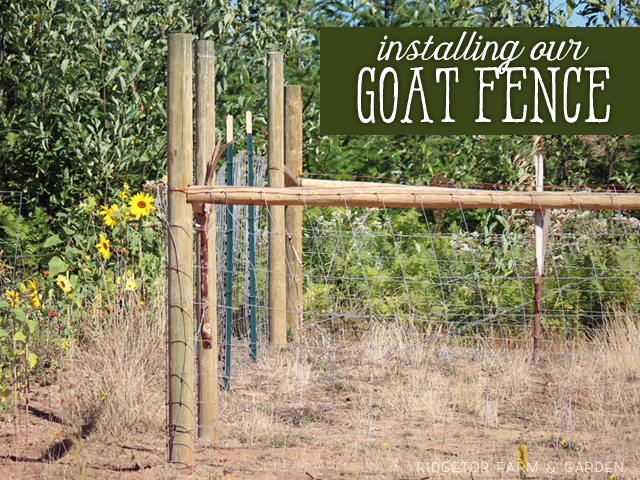 This spring I brought home a new animal species to our little farm, 2 Nigerian Dwarf Goats. We didn't have a fence for the goats, so Farmer John quickly got one built.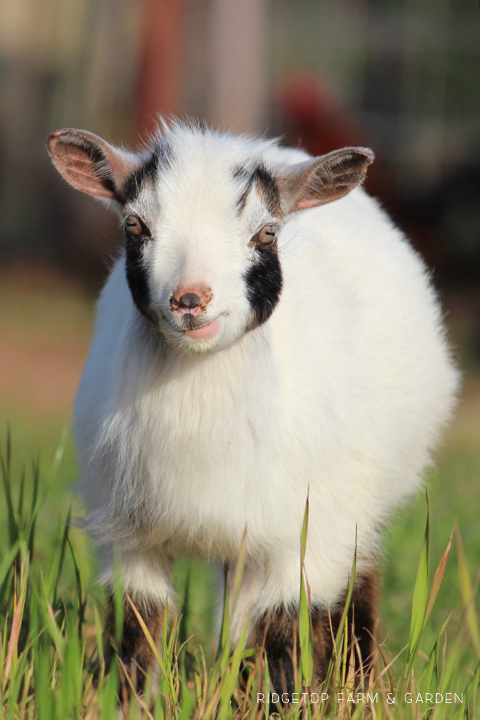 FENCE PLACEMENT
We had the perfect place for the goats right behind the chicken coops.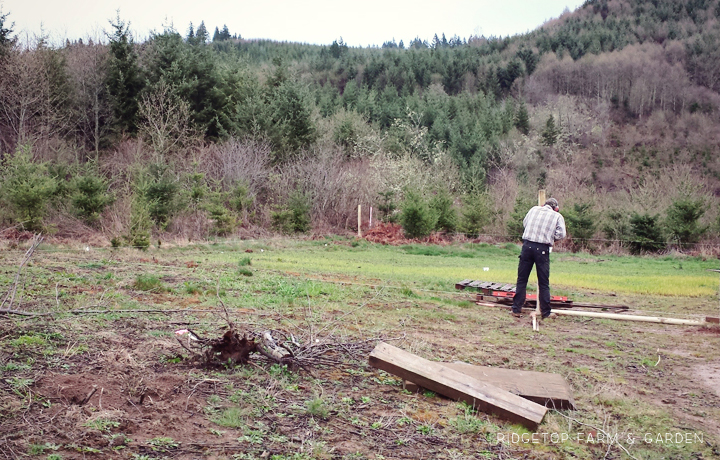 He used string as a guide line.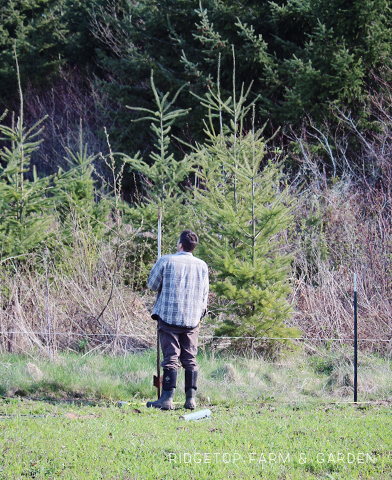 DIGGING POST HOLES
Farmer John dug each post hole by hand, using a post hole digger. After he was satisfied with the placement of each post, he filled the holes with cement.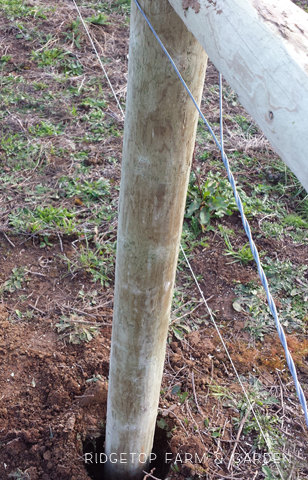 CREATING STRONG CORNERS
To make sure the fence held up well and the corners would not fall in, Farmer John connected 3 posts at each corner.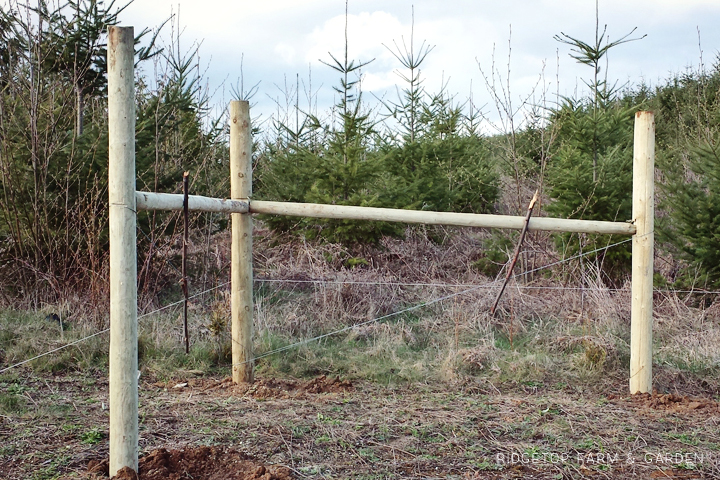 He used a chainsaw to cut notches in each vertical post to hold the horizontal supports.
The horizontal posts have a few nails through them to hold them in place within the notches.
He then tied tension wire from both outer posts to the center post.
To make sure the wire bracing was good and tight he used a stick to twist the wire until it was firm.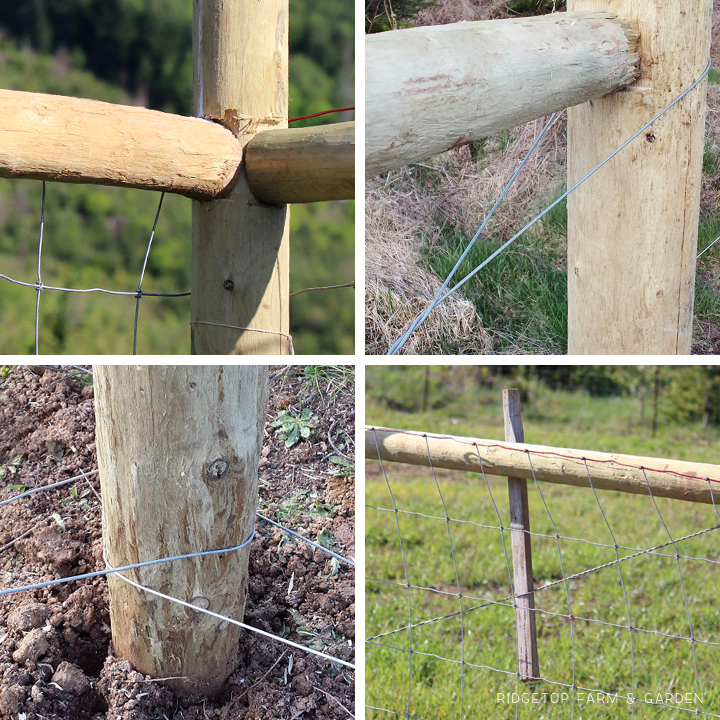 Our fence has 4 corners, each one looks similar to this with 3 vertical posts, 2 cross supports & diagonal tension wire.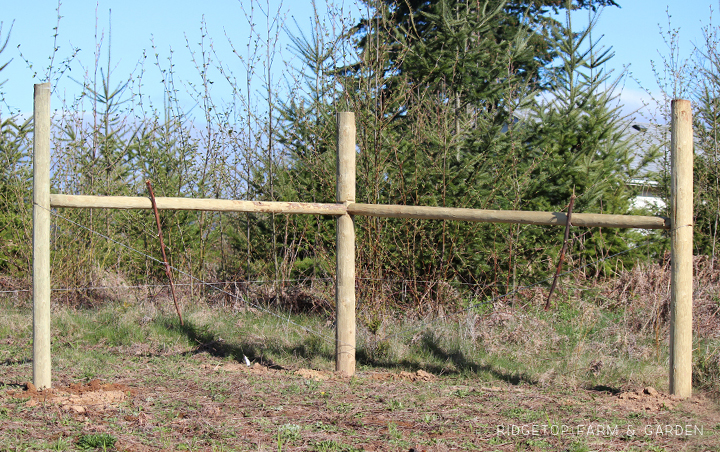 T-POSTS & FENCING
The corners have round, wooden posts. About every 8 feet between the corners are T posts. Four foot tall field fencing is secured to the outside of the posts.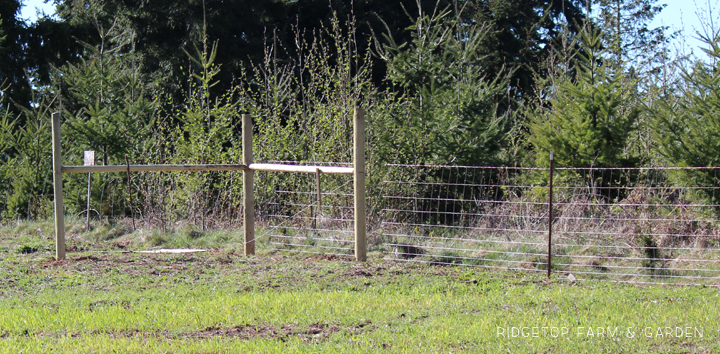 THE GATE
Farmer John used a similar method as the corners to secure the posts holding the gate.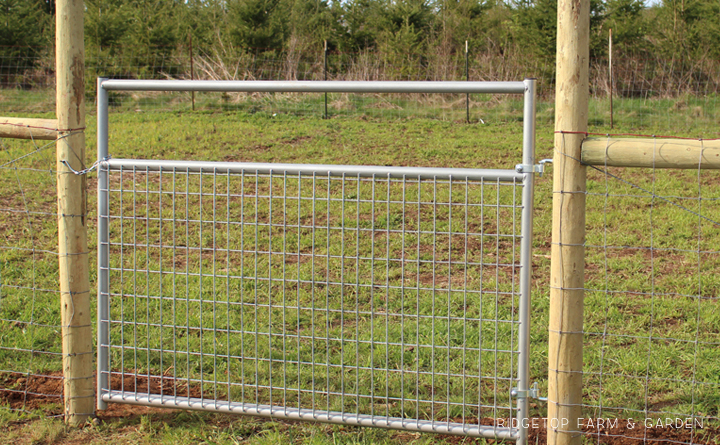 COMPLETED FENCE IN USE
The fence surrounds a field with lots of good eats for the goats…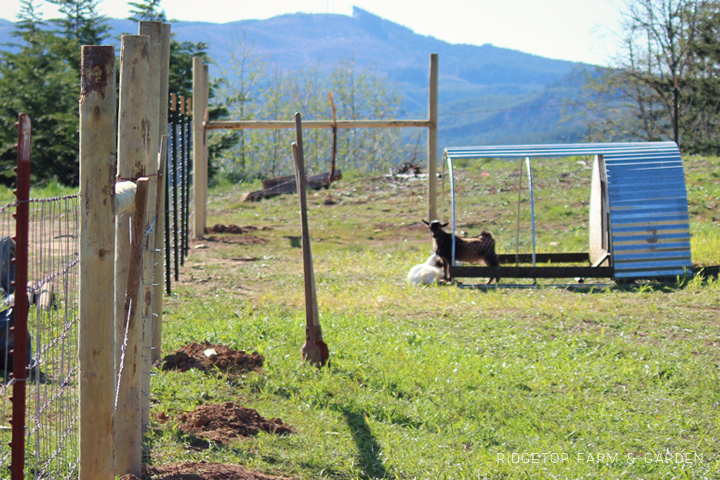 … However, they spend a lot of time reaching for goodies outside the fence.