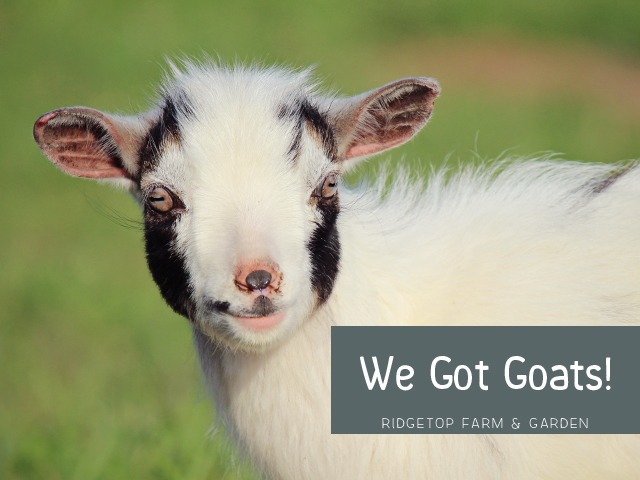 Goats have been on my critter-I-want-to-have list. I didn't know when or which breed, but one day I knew we would get goats.
This weekend I wasn't out looking for goats, but 2 little wethers happened to be for sale at an event I was at. I couldn't resist bringing them home.
They are Nigerian Dwarf Goats, which was a breed I was considering. For our first goats these boys are perfect. They don't need milking & they can't breed, so they just get to be fun pets.
We ♥ the movie Frozen at our house, so we named the white one Olaf.
The brown one is Sven.
I just can't get enough of their cuteness!