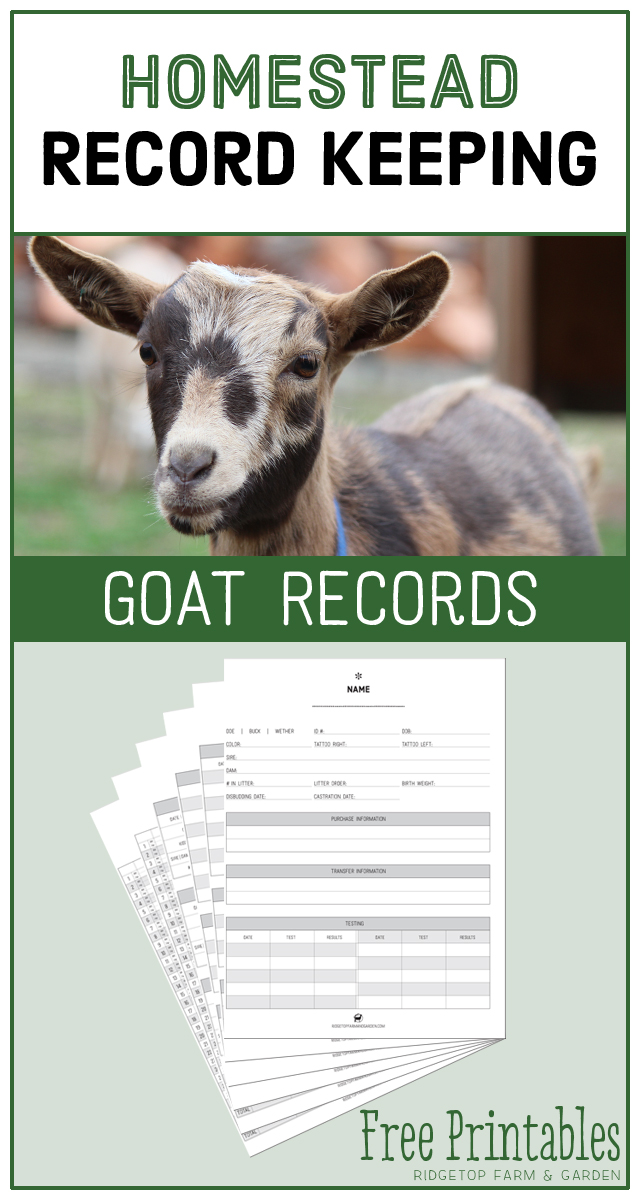 Even with our small herd it's difficult to remember all the identification and medical records for each goat. To keep track and stay organized I created a few worksheets to help me manage our goat family.
I am offering these sheets as free downloads that you print at home. You will need the latest version of Adobe Reader to view the PDF's. It can be downloaded for free from Adobe.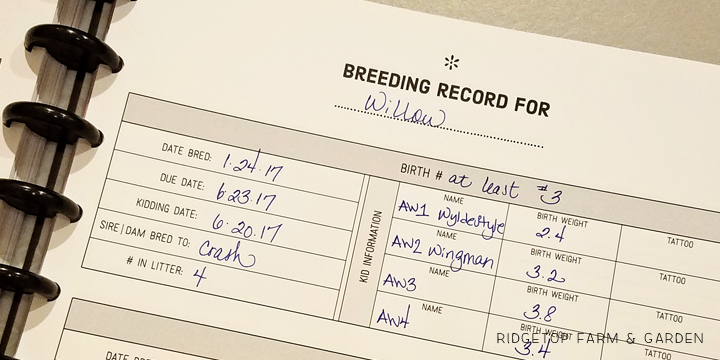 identification & medical records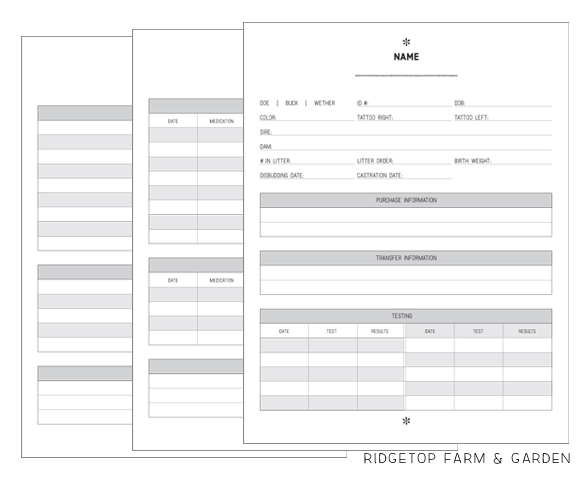 This 3 Page PDF is ideal for identification and medical records. There is also room to add other information such as where you purchased the goat and any awards she may have earned.
breeding record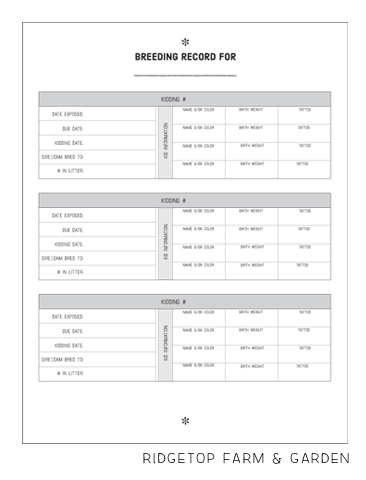 1 page for recording breeding and kidding information.
milk production record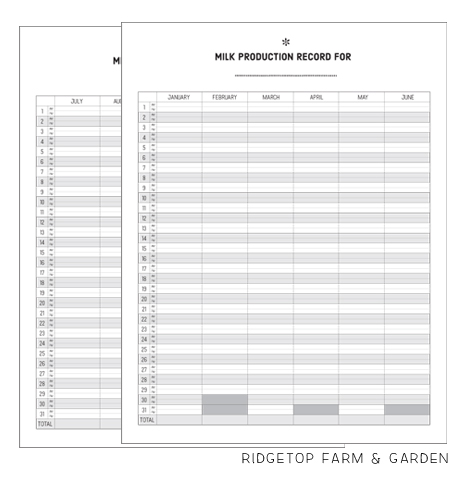 2 pages to record milk production for the entire year.
Please enjoy these printables! However, do not sell or share the file as your own. Also, do not post the PDF on your social media page, please link back to this original post. For more about the Terms of Use, click here.
The sheets are letter size and would work in a 3 ring binder.
However, I prefer Staples Arc system for my planners and record keeping. It is not the cheapest option, but I like the versatility of the system. I actually have 3 planners/record books. I use one for my everyday planning, one is for my Ridgetop Digital Shop business, and one is for all our farm and garden records.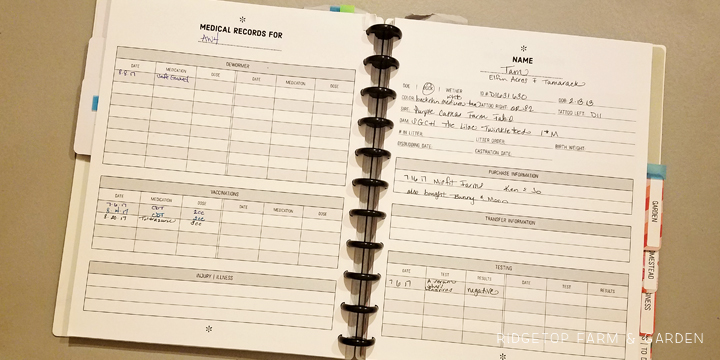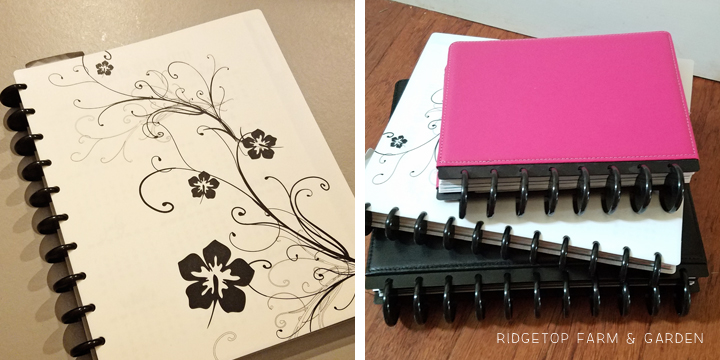 Enjoy!
And, have fun staying organized!
Looking for more organizational printables? Check out my other site, Ridgetop Digital Shop.