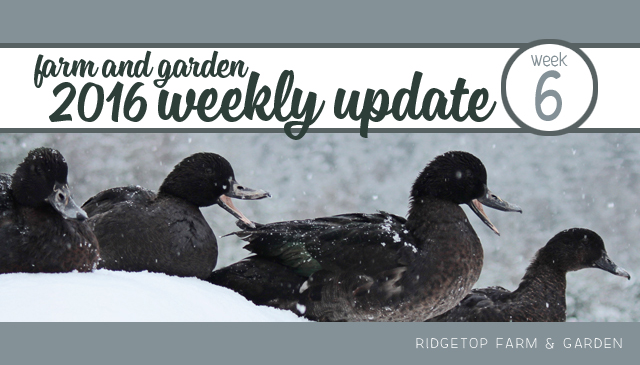 We've had a number of spring like days this week. Brisk in the morning and slightly warm in the afternoon. Woo hoo! I've been loving it. Thanks to this glorious weather I went outside and tended to the flowerbeds this week.
• I even put Farm Kid2 to work trimming last year's flower stems.
• While he did that, I cleaned duck poop off the creeping phlox. I would have rather have been the one cutting the stems.
• Kale is growing in the greenhouse.
• A few of the herbs I planted last week have germinated! I'm waiting impatiently for the others.
• Awhile ago Oliver, the pot bellied pig, busted through the door of his home… twice. Since then there has been a trough full of water keeping the door shut. This weekend Farmer John fixed the door.
• Heather, hellebore and crocus are blooming. I was shocked to see the crocus. It seems a tad early. But, it was a welcome surprise.
• I haven't been doing much bird watching these days, but I did spot a Northern Flicker in a tree.
• When I make pizza dough, I make a double or triple batch. I put the extra's in the freezer. This weekend I pulled one out for dinner. As it turned out our friends brought over pizza that night, so I turned my dough into cheesy bread.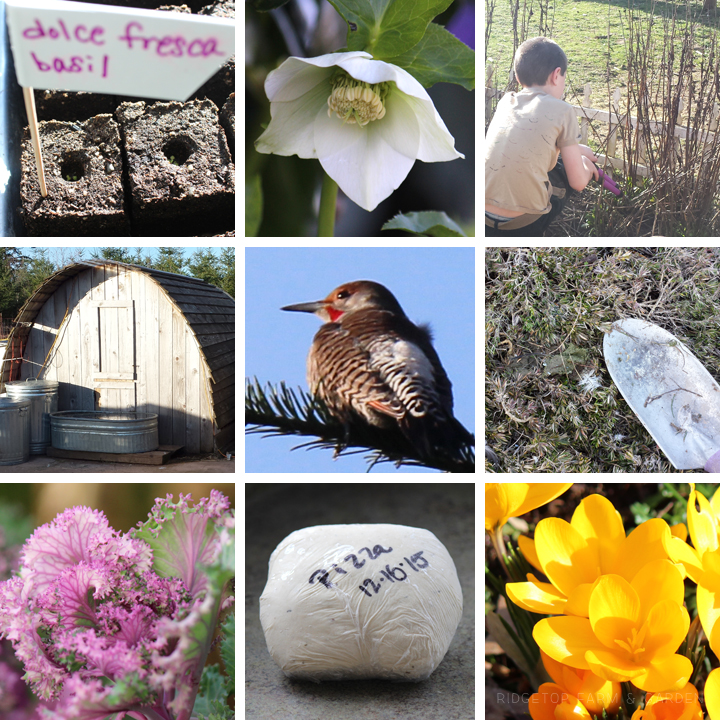 I'm sure this is just a tease. But, this spring weather sure has been nice.