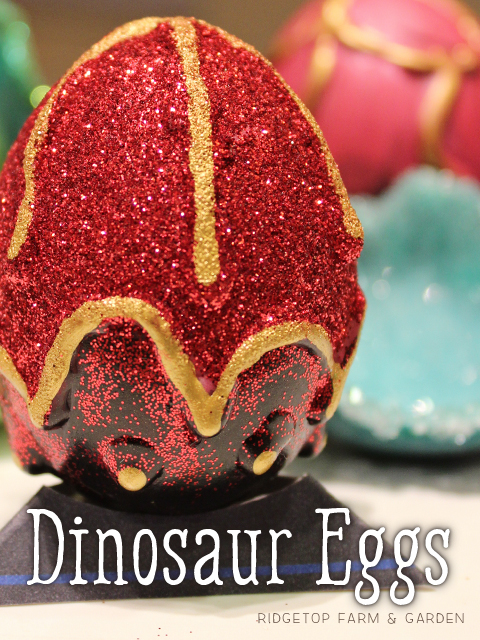 I saw these dinosaur eggs on pinterest, and new one day they'd be a craft I'd try. I'm always looking for crafty egg ideas. I did try them & although they didn't turn out quite as awesome as I'd hoped, they were still fun to make & are fun to look at.
The instructions call for a chicken egg, but I used duck eggs since they are slightly larger.
Doing the craft is simple. Just blow out the egg, decorate it with hot glue to get texture, then paint it. Don't forget to add glitter, if you like things sparkly.


The hardest part for me was coming up with a creative design. I'd like to try this again to see what else I could come up with.