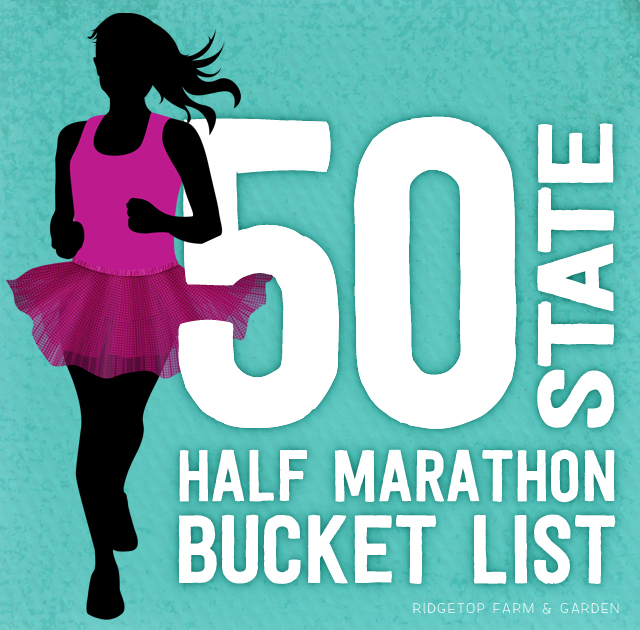 This is me dreaming big.
I love to travel. I run. I could really never have too many Runcations.
On my bucket list is traveling to all 50 states in the US. Add in the running thing and I have one more reason to visit the states, with the added bonus of keeping fit.
We have 3 busy kids and a farm, is it realistic to think I can actually accomplish this goal? I don't know. But, it doesn't hurt to dream and try. I'm turning the big 4-0 this year. I figure I still have a good 40 more years to cross off every state.
I'm off to a slow start with checking off 4 states. But, a slow start is better than not starting.
I have found at least one half marathon in each state as a possibility. Some are events I've been wanting to participate in for awhile. Some I found while researching for this list. Also, I'm not against doing a virtual run, if that what works. It's my bucket list; my rules.

Alabama
Mercedes
Alaska
Alaska
Arizona
Sedona
Rock n Roll Arizona
Arkansas
Little Rock
✓ California
✓ 2015 – RunDisney Tinker Bell
✓ 2016 – RunDisney Star Wars
✓ 2017 – RunDisney Disneyland
Surf City
San Francisco
Big Sur
Yosemite
Humboldt Redwoods
Carlsbad
Colorado
Run the Rockies
Steamboat Springs
Estes Park
Rock n Roll Denver
Connecticut
Faxon Law Fairfield
Delaware
Rehoboth Beach
Florida
Fort Lauderdale A1A
Key West
Space Coast
RunDisney Princess
RunDisney Wine & Dine
Georgia
Thanksgiving Day
The AthHalf
Rock n Roll Savannah
Hawaii
Maui
Kauai
The Hapalua
Idaho
Famous Idaho Potato
Redfish Lake Lodge
Idaho Falls
Sun Valley
Illinois
Lincoln Presidential
Rock n Roll Chicago
Chicago
Run Mag Mile
Indiana
500 Festival
Iowa
Marathon to Marathon
Kansas
Garmin In the Land of Oz
Kentucky
Run the Bluegrass
Louisiana
Rock n Roll New Orleans
Maine
Bar Harbor
Shipyard Old Port
Maryland
Baltimore
Massachusetts
Boston's Run to Remember
Martha's Vineyard
Michigan
International
Minnesota
Minnesota
Garry Bjorklund
Mississippi
Mississippi River
Missouri
Rock n Roll St. Louis
Rock the Parkway
Montana
Missoula
Nebraska
Lincoln
✓ Nevada
✓ 2015 – Rock n Roll Las Vegas
New Hampshire
Rockfest
New Jersey
New Jersey
ORC Seaside
New Mexico
Santa Fe Thunder
New York
United Airlines NYC
Rock n Roll Brooklyn
North Carolina
Southern Fried
Rock n Roll Raleigh
North Dakota
Fargo
Ohio
Capital City
Akron
Nationwide Children's Hospital Columbus
Oklahoma
Route 66
✓ Oregon
✓ 2016 – Vernonia
✓ 2016 – Helvetia
✓ 2016 – Bridge of the Gods
✓ 2017 – Hippie Chick Half Marathon
✓ 2017 – Helvetia
Pennsylvania
Hershey
Rock n Roll Philadelphia
Rhode Island
Providence
Jamestown
South Carolina
Kiawah Golf Resort
South Dakota
Run Crazy Horse
Tennessee
Rock n Roll Nashville
Texas
3M
Alamo 13.1
Chevron Houston
Rock n Roll Dallas
Utah
Salt Lake City
Ogden
Vermont
Covered Bridges
Virginia
Rock n Roll Virginia Beach
✓ Washington
✓ 2016 – Virtual National Park Service 100th Birthday
Rock n Roll Seattle
West Virginia
Hatfield McCoy
Parkersburg
Wisconsin
Madison Mini
Wyoming
Jackson Hole
Bonus:
Washington DC
Rock n Roll DC
4 Down, 46 to Go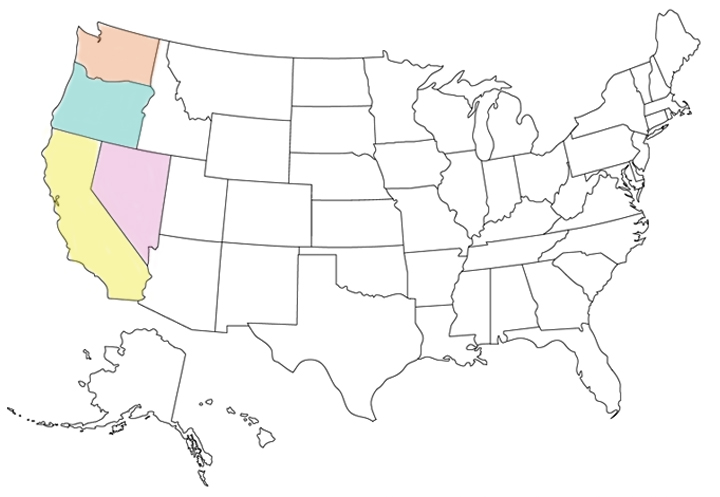 More Places, More Races
Disneyland Paris
Victoria
Well, this outta keep me busy for awhile.
ALWAYS DREAM BIG!
Save
Save