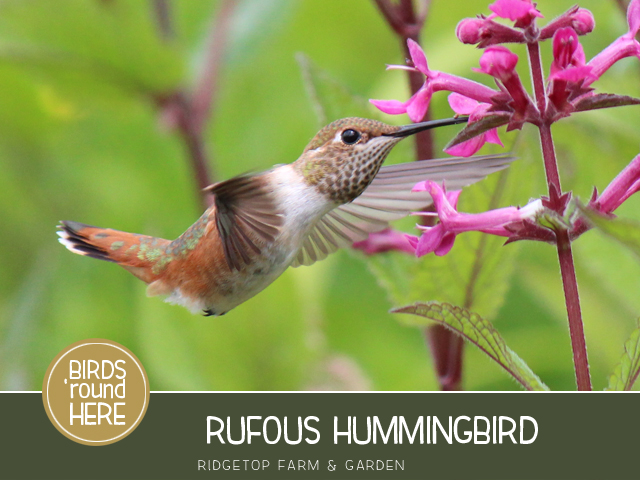 The hummingbird we see most often around our house is the Rufous Hummingbird.
I can usually hear their wings buzzing by before I actually spot them.
IDENTIFICATION
– MALE –
HEAD: rufous, maybe with green forehead
THROAT: iridescent red gold
CHEST: white
BACK: rufous
TAIL: rufous
BILL: slender and straight
EYE: black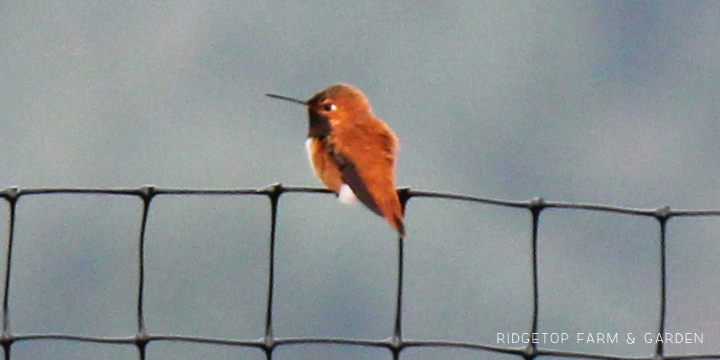 I am amazed by this.
Left photo: The throat appears dark brown or black
Right: Same bird, same time of day. The bird just turned towards me and the sun. The throat now appears a bright fiery orange.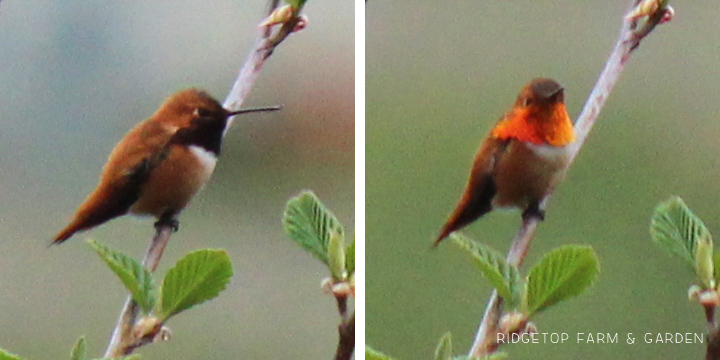 – FEMALE –
HEAD: greenish gold
CHEST: white
THROAT: white, can have flecks of green and a central red spot
BELLY: white
BACK: greenish gold
FLANKS: rufous
TAIL: rufous with black patches and white tips
BILL: slender and straight
EYE: black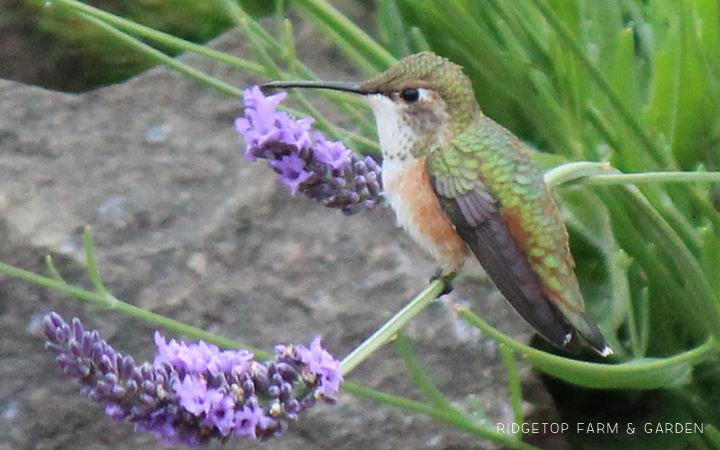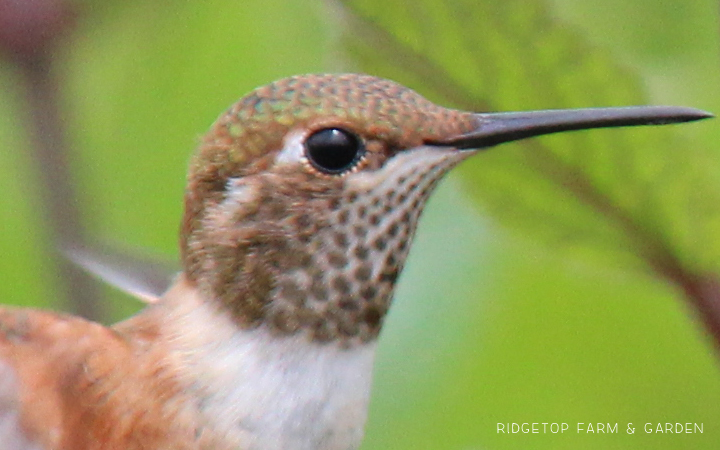 HABITAT
The Rufous Hummingbird is often found at the edges or open areas of coniferous forests.
They migrate from Mexico to Alaska. Amazing!
We typically see them from April to August. I actually have no idea if the ones I see around our house are the same ones all season, or if I see multiple as they are passing by.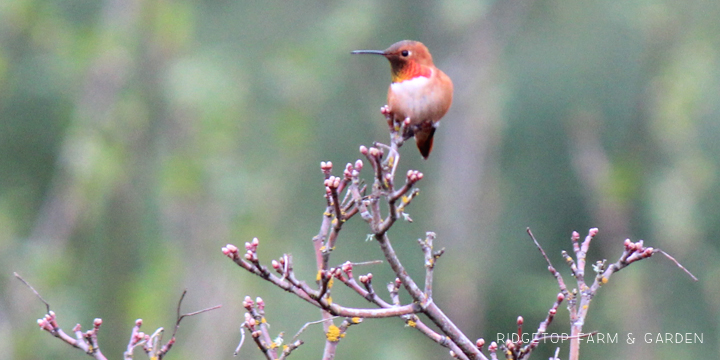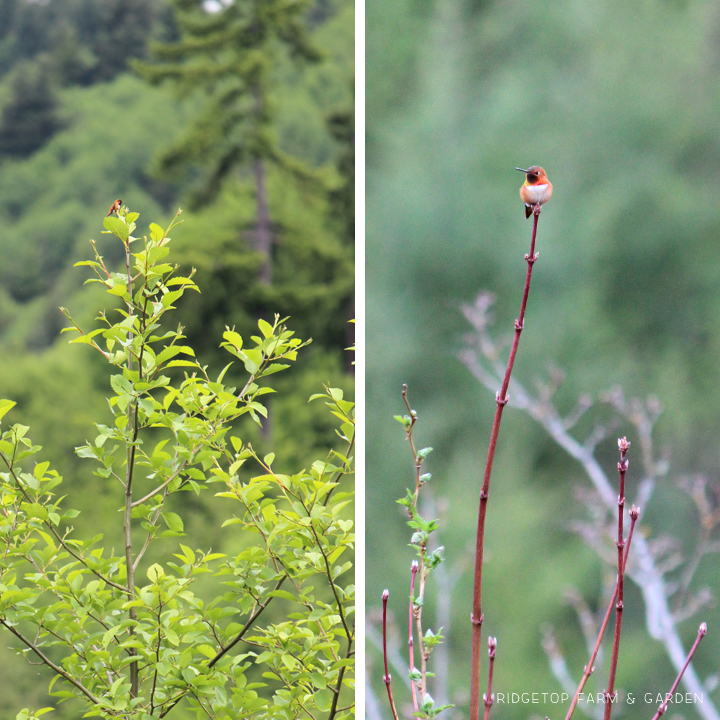 FEEDING
These feisty hummingbirds feed on nectar and insects.
I often see them visiting the wild honeysuckle and penstemon plants.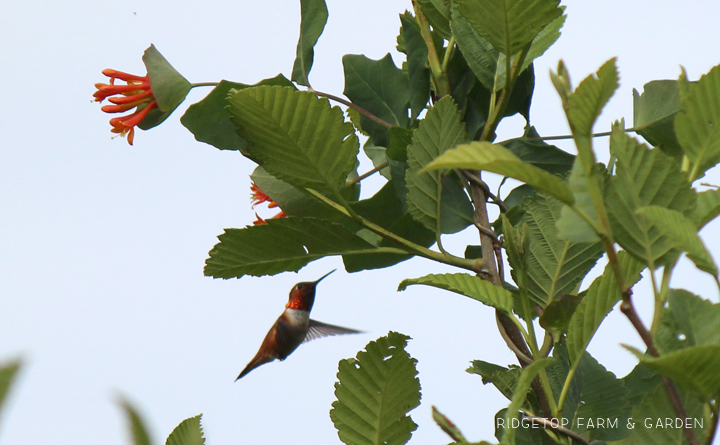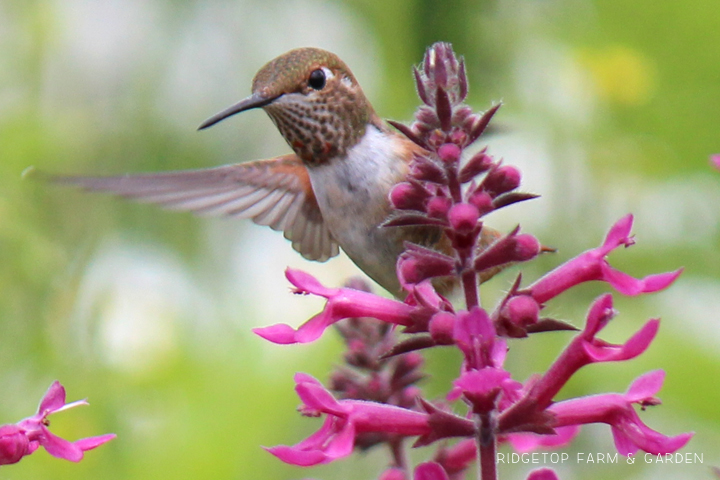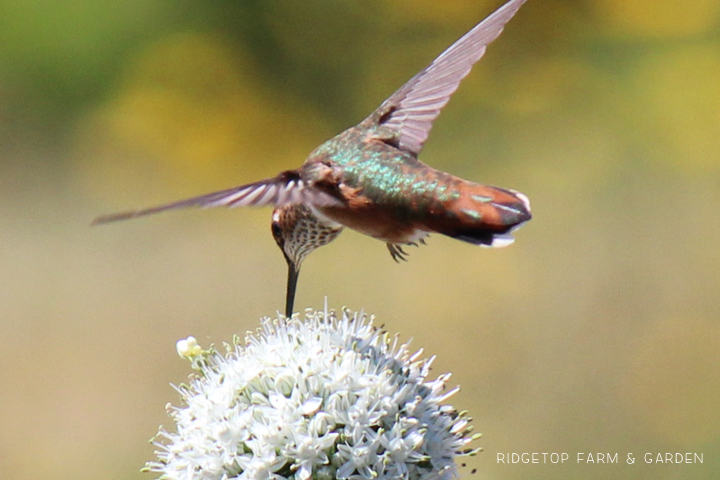 FRIENDS & FAMILY
FAMILY: Hummingbirds
SCIENTIFIC NAME: Selasphorus rufus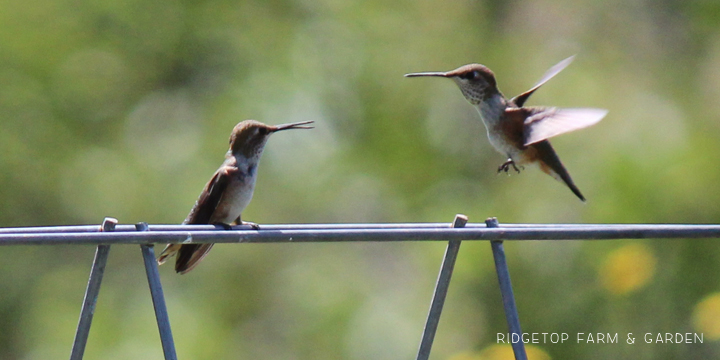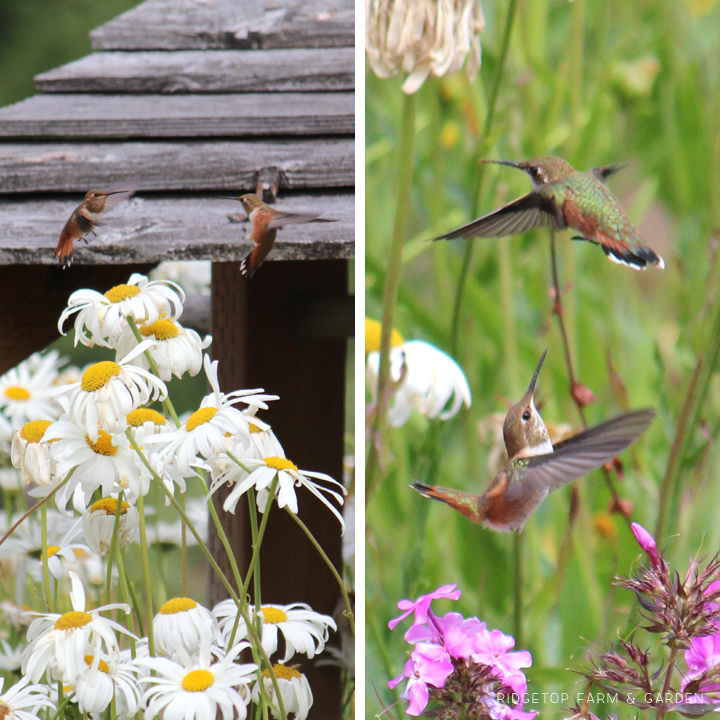 PHOTO GALLERY