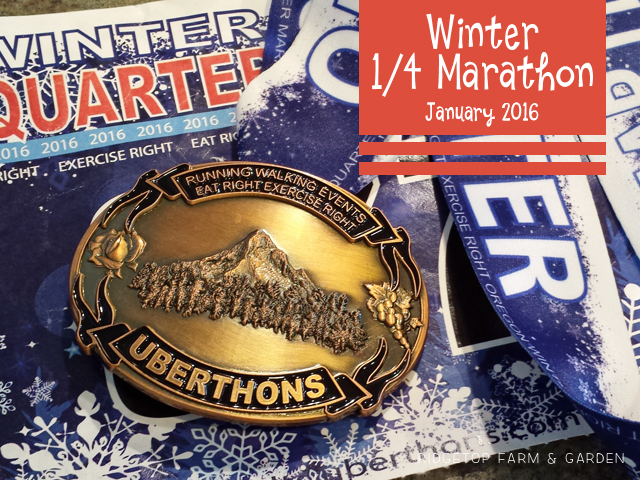 Uberthons has a 2016 half marathon series with one event each season. I wanted to sign up for the entire series, but wasn't sure about the timing on a couple of the events. So, I didn't.
However, a friend from high school was training for her first half marathon and was interested in doing the quarter marathon. I signed up to walk it with her and even brought along another sucker… I mean, friend. This friend is doing the Tinker Bell 10K at Disneyland in May, so this was good training for her, too. Last May, her and I did the Neverland 5K.

At the Start
Anxious and ready to get started.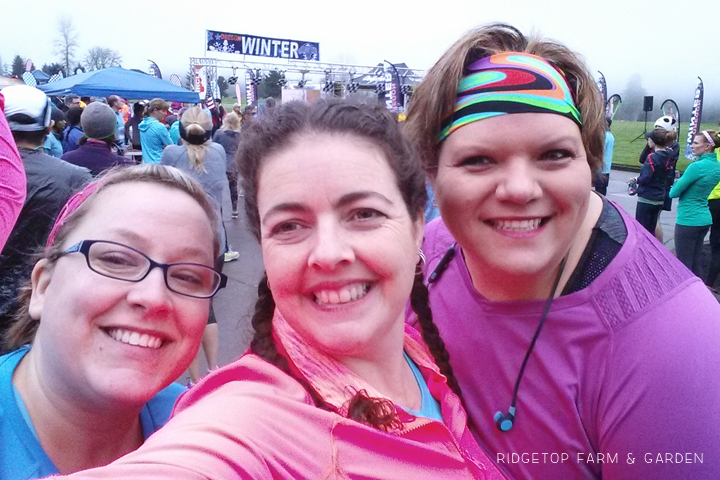 During
Since the event was held at The Reserve Vineyards and Golf Club, the course was on a nice, paved path that wound through the golf course.
The weather actually cooperated for the most part, but there were a few puddles in the path. So part of the event was done with wet shoes. Blech! I don't mind running in the rain, but I hate wet shoes.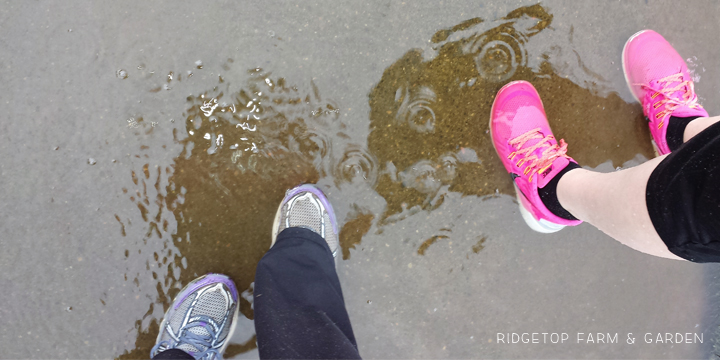 Finish Line
All smiles at the end and proud of our accomplishments.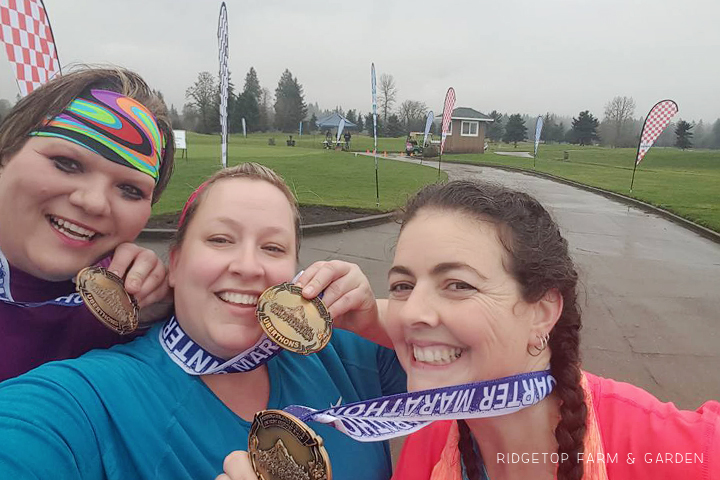 Eats
Soup and bread at the finish. I had the clam chowder, which was delicious – particularly on this cold, drizzly day.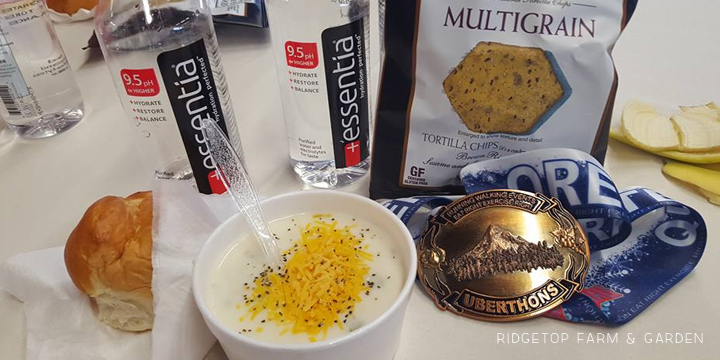 The Bling
Not gonna lie – this was my main reason for wanting to do this event. I love the belt buckle disguised as a medal.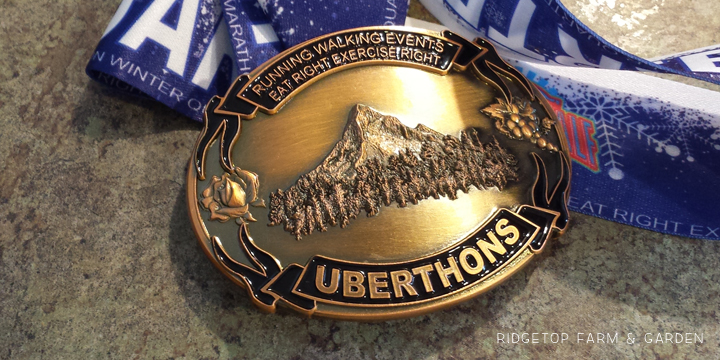 I enjoyed this event a lot. There weren't a lot of gimmicks,  just people wanting to get out and run/walk. The event was well organized and the food was simple, yet fabulous. I was able to spend time with a couple friends and enjoy a nice walk through a lovely green space. It was just what I needed after an action packed, busy weekend running a 5K, 10K, and Half Marathon at Disneyland the previous weekend.