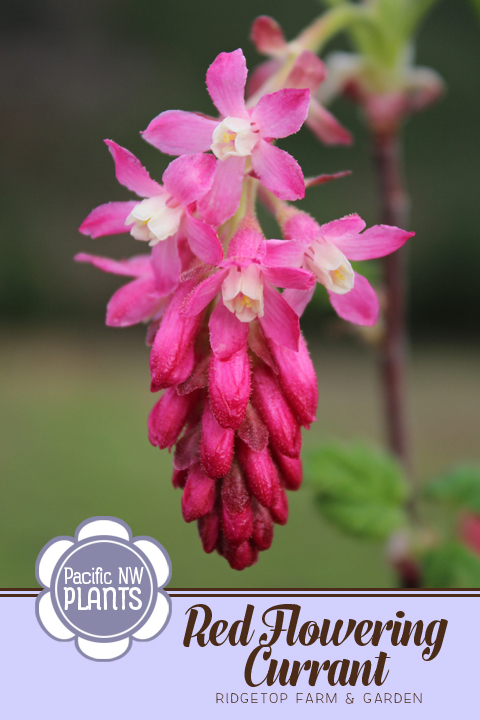 Oh, the Red Flowering Currant! It is one of my favorites.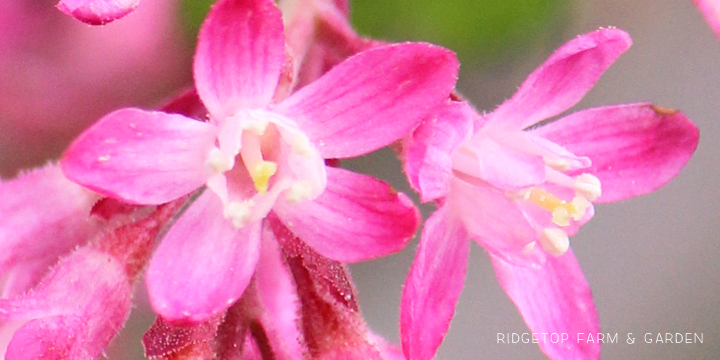 THE FLOWER
Scientifically known as Ribes sanguineum, this deciduous shrub has lovely pink flowers in the spring. At our house they show up in April.
The small, tubular flowers are in nodding clusters. They are so lovely, the plant is not only grown in the wild, but also in ornamental landscapes.
Hummingbirds and butterflies visit the flowers as a nectar source.
GETTING READY TO BLOOM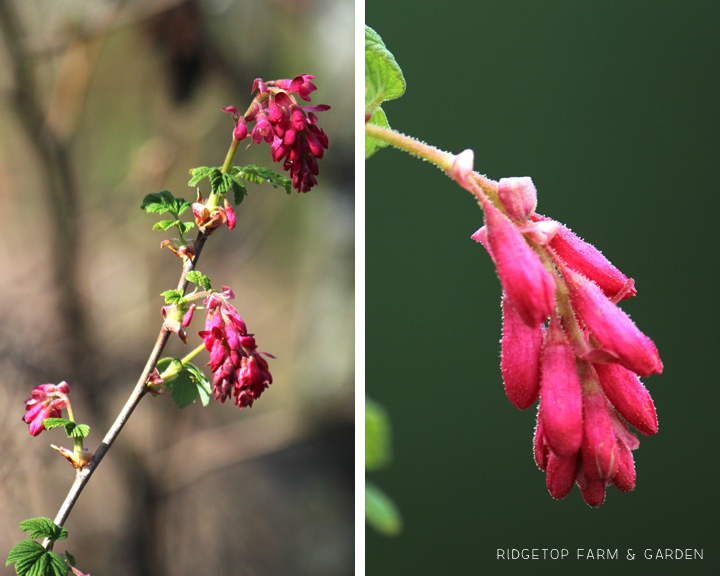 IN ALL ITS GLORY
This particular grouping grows right outside our garden fence.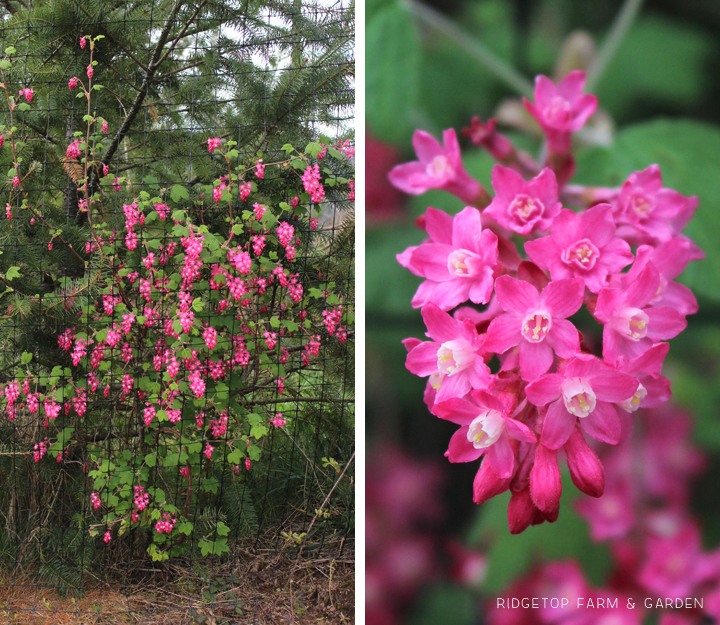 THE FRUIT
In summer, the shrub has blue-black berries. The berries are edible, but not tasty to most people. Birds, however, love them.
THE STEM
The stems are thin and thornless.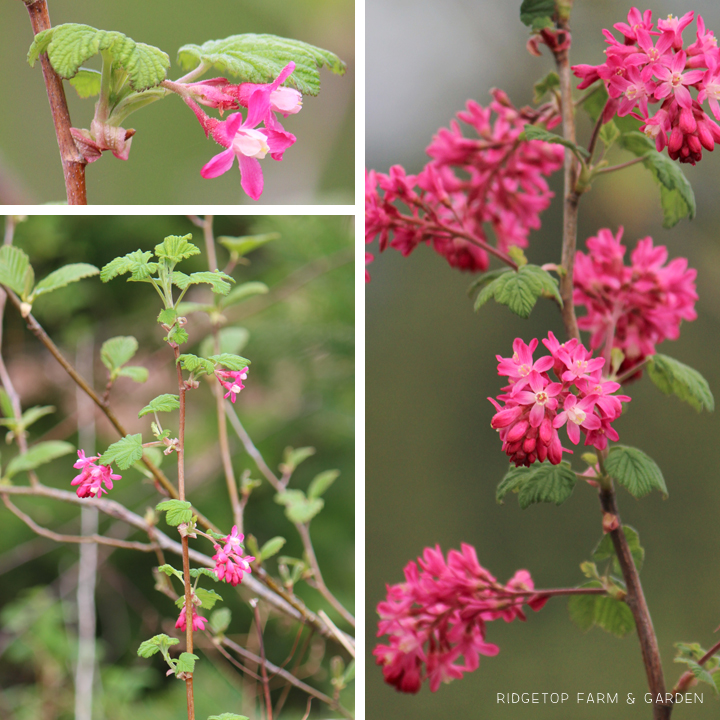 THE LEAVES
The rounded leaves are small, being no bigger than about 3 inches. They have an alternate leaf arrangement.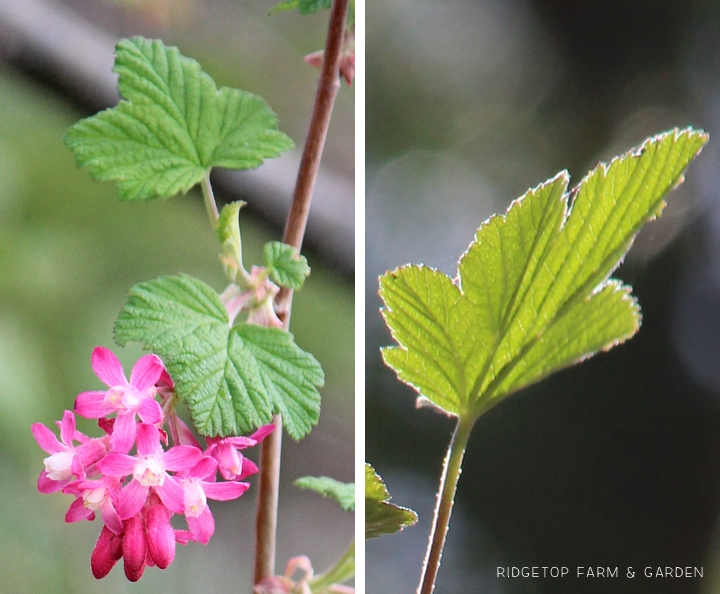 WHERE IT GROWS
The Red Flowering Currant is native to the Pacific Northwest. It can be found in the western parts of British Columbia, Washington, Oregon, and California.
It prefers sun to partial shade.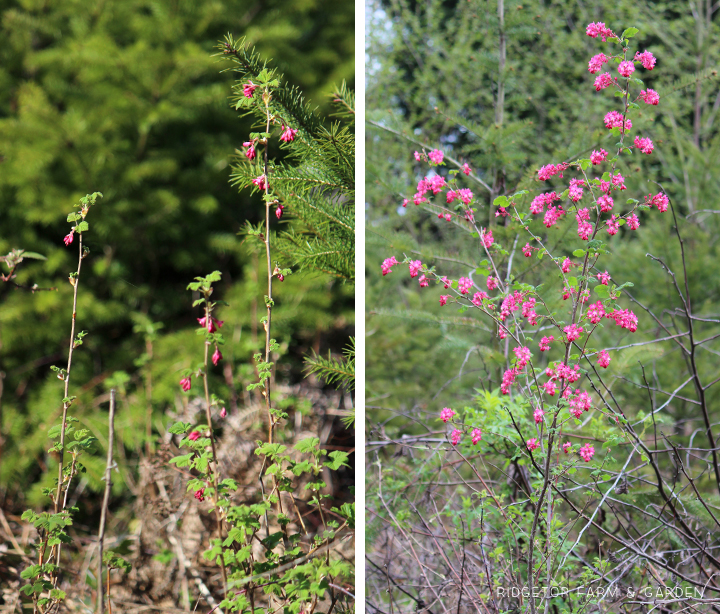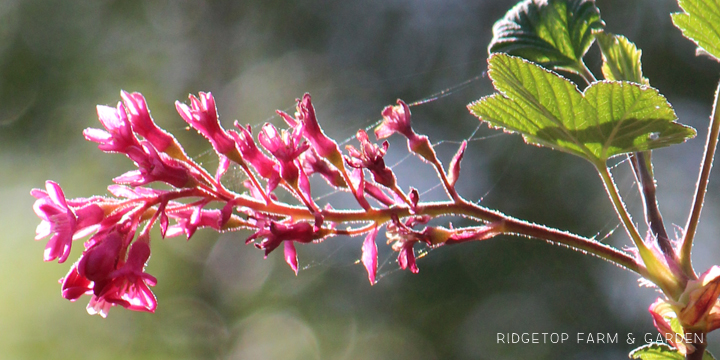 Take a moment to enjoy the Wonderful World of Plants!