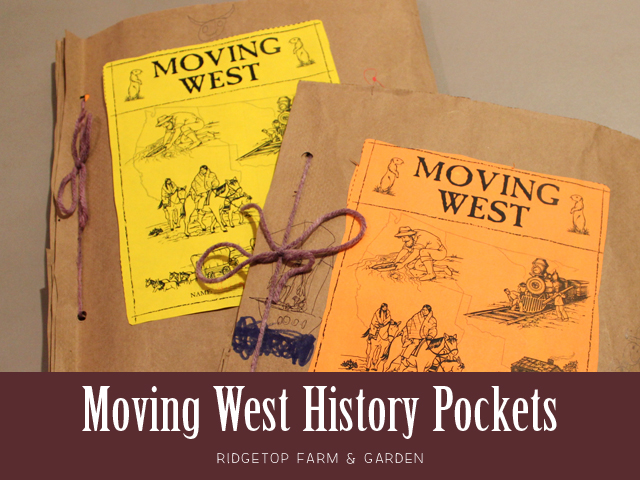 As part of our Westward Movement Unit, we worked on Evan-Moor's Moving West History Pockets. I was impressed with the variety explored in this book.
This post contains affiliate links.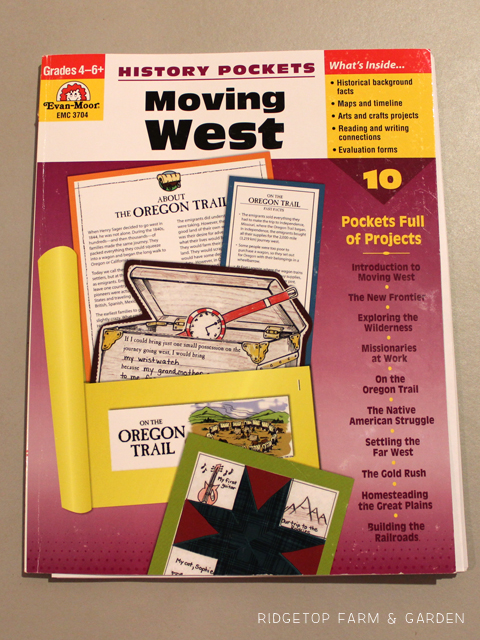 I created the books using paper grocery bags & yarn. The front cover is about 12″ x 12″. The inside pockets were cut to about 12″ x 16″. The 16″ side is folded up from the bottom 4″ and stapled to create the pocket. After each pocket was made, I hole punched them & tied them together with yarn we dyed.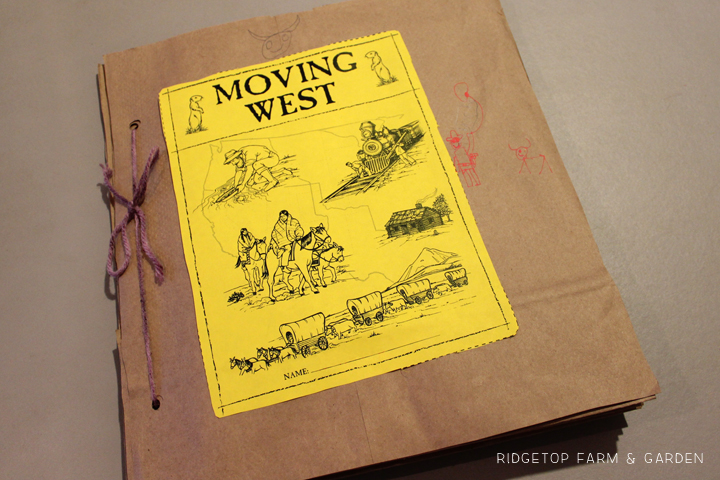 There were a number of maps from the Scholastic book, Interactive 3-D Maps: American History, that we added to our pockets.


Moving West Intro Pocket
Each pocket came with great historical information, a writing project & a craft.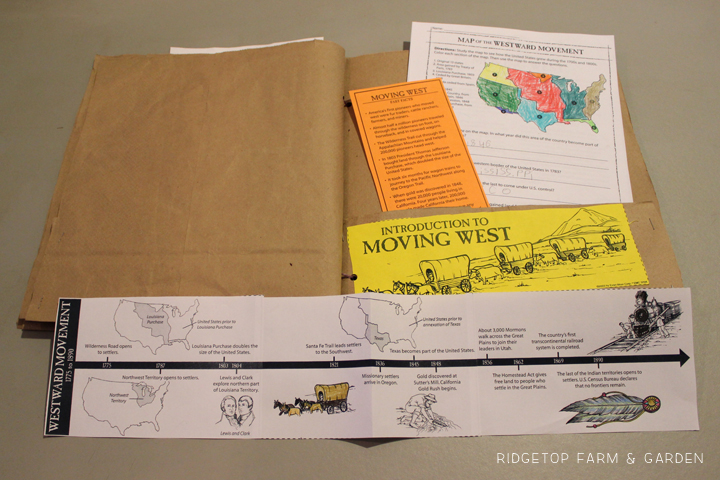 Exploring the Wilderness Pocket
We spent quite a bit of time on this pocket – mostly because it included Lewis & Clark. We went on two field trips to learn more about these famous fellows and the Corps of Discovery. We went to the Lewis & Clark Interpretive Center in Washington and to Fort Clatsop in Oregon.
The boys each made a map from Scholastic's 3-D map book.
We learned about the Westward Journey Nickel series from the US mint. We made rubbings of the front & back of each nickel… although, they didn't turn out quite as well as I hoped.
We also rubbed a golden Sacajawea dollar. Years ago I worked in downtown Portland & would take the MAX to work, which is our light rail system. If you were due change after paying for your ticket, dollars were issued to you in the Sacajawea coin. I always thought that was cool.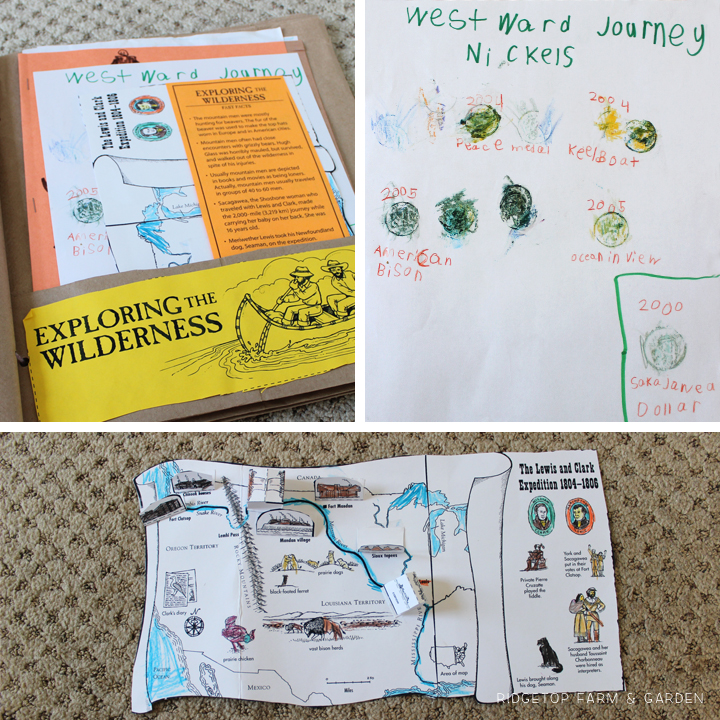 I bought the Lewis and Clark Expedition Coloring Book at a trinket shop at the beach. The kids each colored a few pages and added them to their pocket.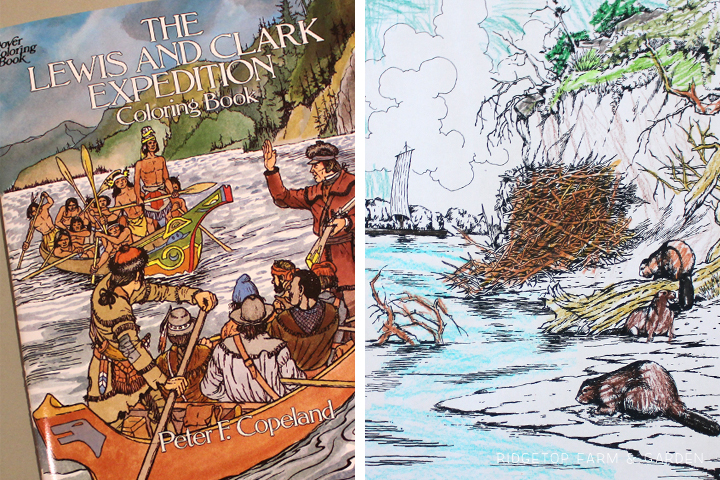 Our favorite books to go along with this unit were Seaman's Journal, the expedition told through the dog's eyes, and American Slave, American Hero, the story of William Clark's slave York.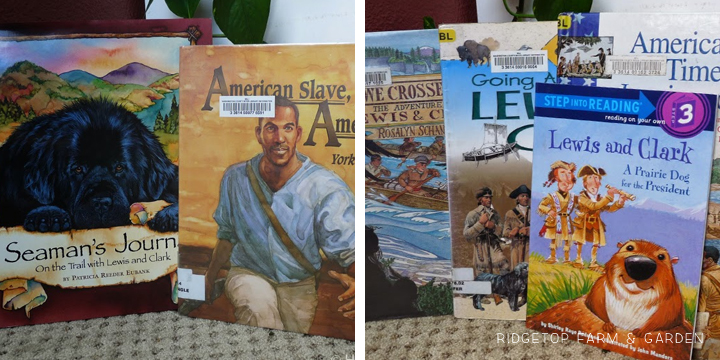 The Gold Rush Pocket
On our road trip, we stopped at Columbia State Historic Park and explored a "real" mining town. It is in California, right off Highway 49. It was a great field trip to go with this pocket.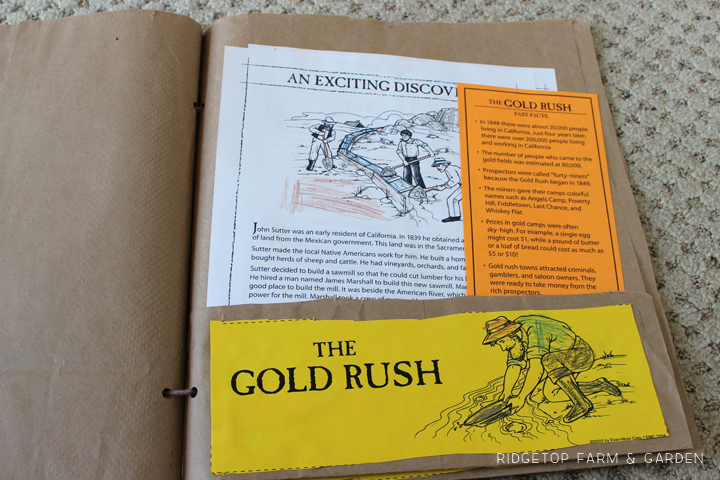 Oregon Trail Pocket
The Oregon Trail pocket got a little extra attention. It is kind of a big deal around here, since we are near the end. We even visited the End of the Oregon Trail historical site.
I remember enjoying the
Oregon Trail game
on the computer in the 4th grade. So I bought it so my kids could enjoy it, too. It was a little difficult for my 1st grader, though.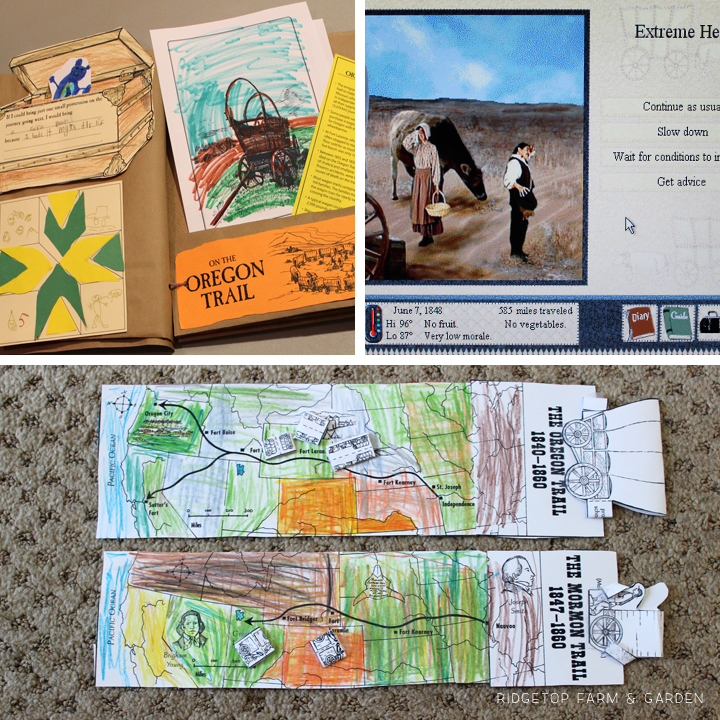 Native American Struggles Pocket
We learned about how the Native Americans used the land and how white man basically took it all away from them.
We added a Trail of Tears map from the Scholastic book.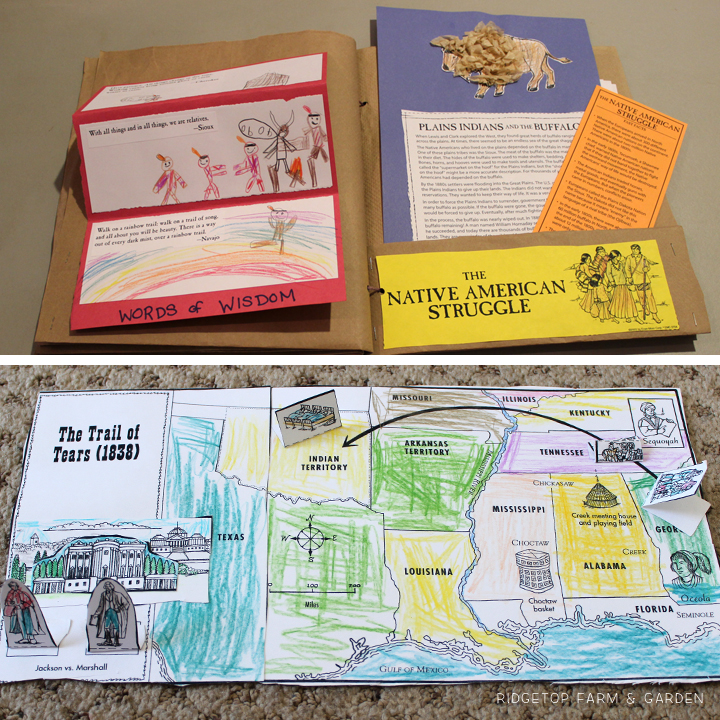 And, 5 More Pockets
We worked on 5 other pockets, as well, including Homesteading the Great Plains (which I loved mainly due to Laura Ingalls Wilder) & Building the Railroads.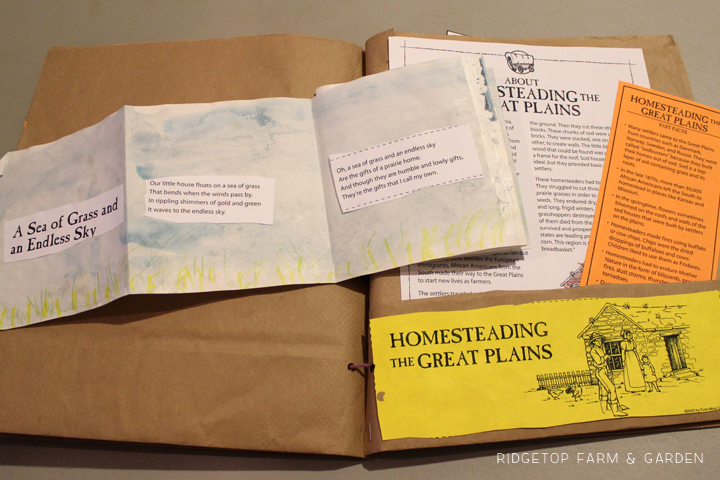 I enjoyed this unit a lot. The activities from the History Pockets book were great, and made even better with our additions. We made a Covered Wagon Craft that I have always wanted to do. I could have expanded on this subject all year. But, we had other things to learn…