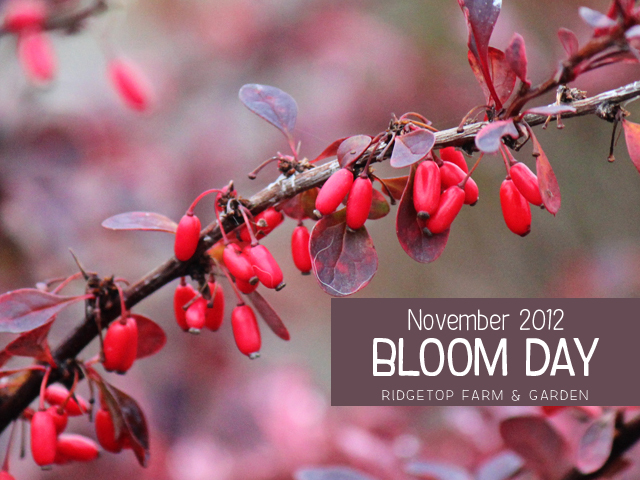 I missed the last two Bloom Day's. Dag nab it. I was really going to try keeping up with it. It's such a fun idea & a great way to keep track of what's happening in my yard. Our road trip through me off. Hopefully, I'll stay focused & not miss another Bloom Day for quite some time.
The bummer is there's a heck of a lot of nothin' going on in my flowerbeds these days. I even had to stretch the rules a bit & add pics of plants that are just interesting, not necessarily blooming this month. Overall the gardens are drab, but there are a few sparks of color here & there.
Is it June yet? I miss my colorful flowerbeds already. But, I guess, this gives me time to revamp things a bit before next summer.