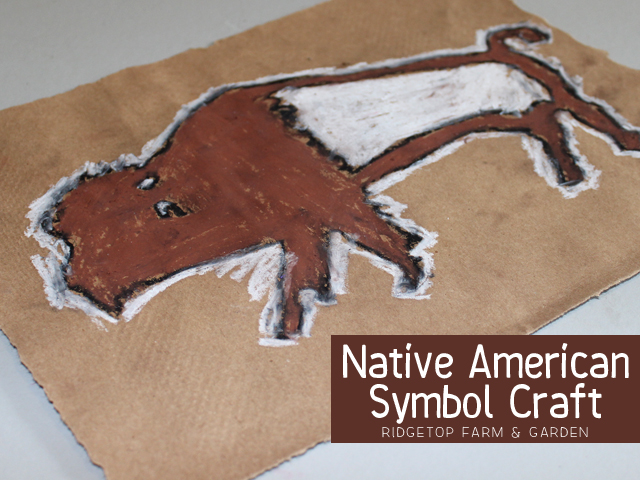 To go along with our Native American studies the kids made these awesome symbols out of oil pastel. The Plains Indians used both naturalistic & geometric designs in their art. We made both.
This post contains affiliate links.
I picked this book up at a home school group book swap. It's a Good Year Book titled Indians of the Great Plains & comes with stencils. I was pleasantly surprised how much I enjoyed the book. It describes much about the life of Plains Indians, as well as tell a few legends. Each stencil has information about why that design was important. There are also a number of great projects in the back of the book. We made the teepee & parfleche bag.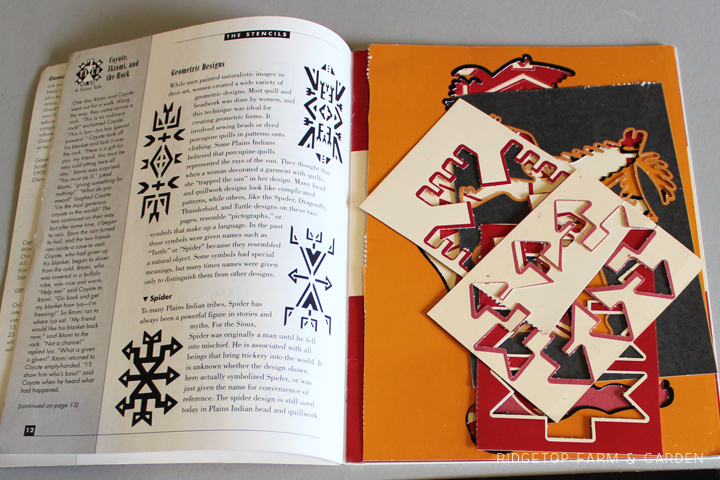 When I saw an Indian symbols craft at Art Projects for Kids I knew it would be a perfect way to use the stencils.
Using a paper bag as their canvas, they traced a stencil with pencil.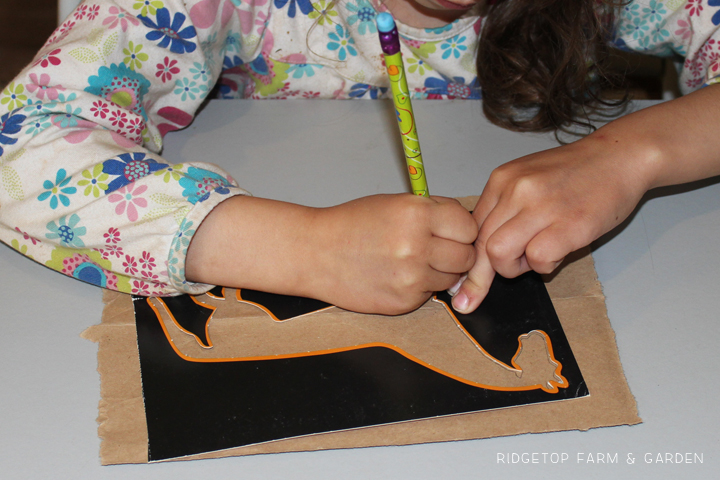 Then, they went over their pencil lines with black oil pastel.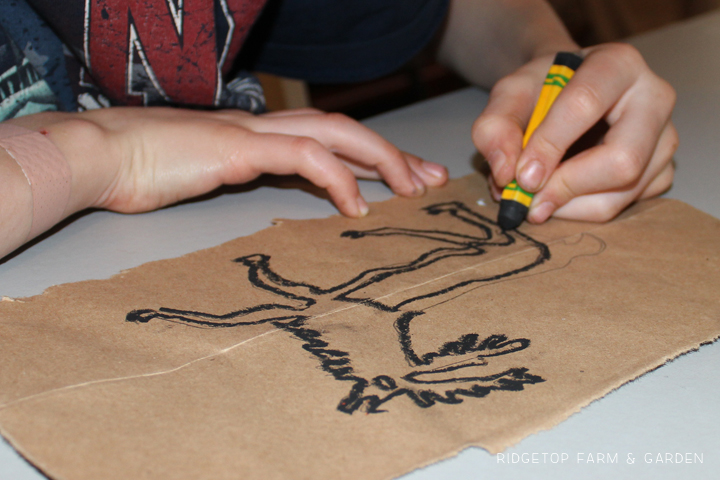 Next, they colored inside the black line.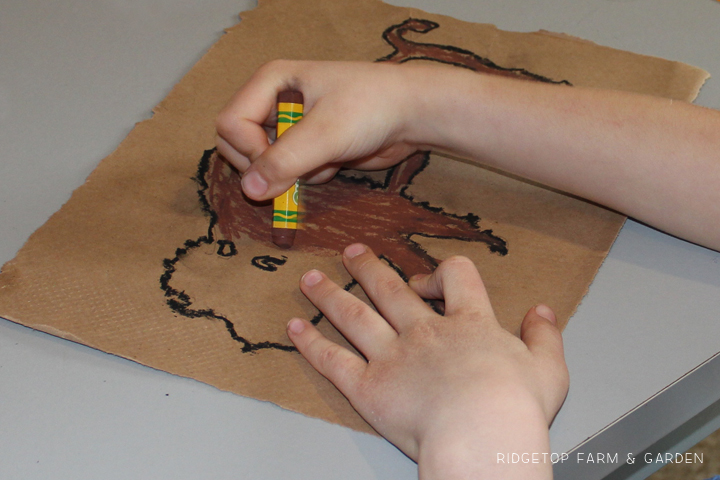 And finally, they made a border around the outside of the black line with white oil pastel.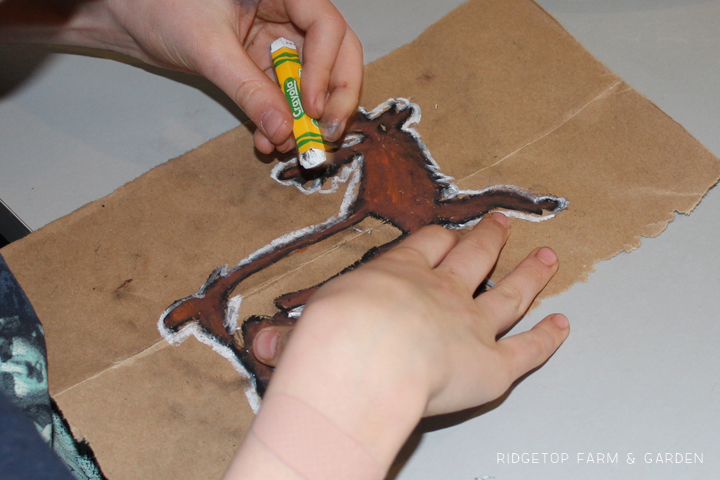 Native American men typically painted naturalistic images on their belongings, such as shields & teepees.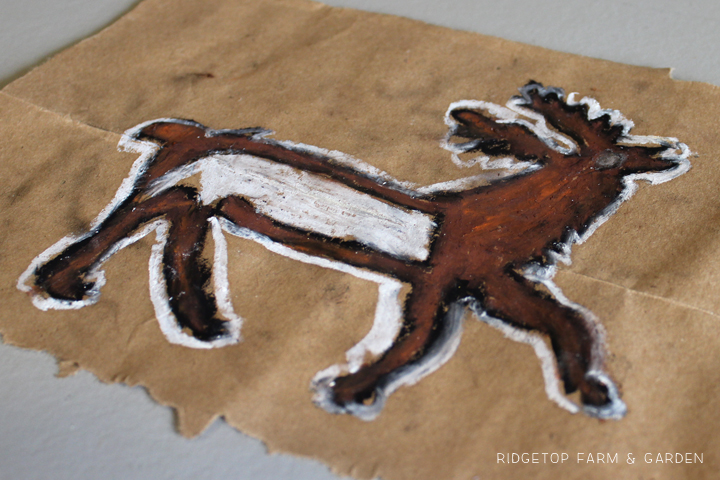 Women used porcupine quills or beads to create geometric designs.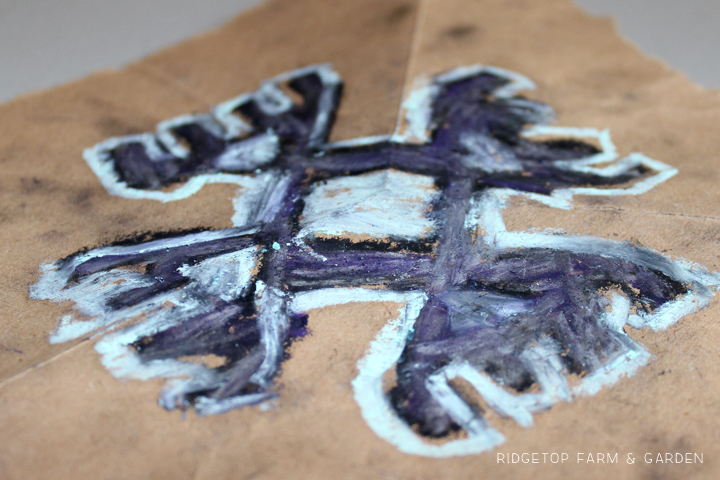 Left: Naturalistic Designs: Elk, Buffalo & Horse
Right: Geometric Designs: Turtle, Spider & Dragonfly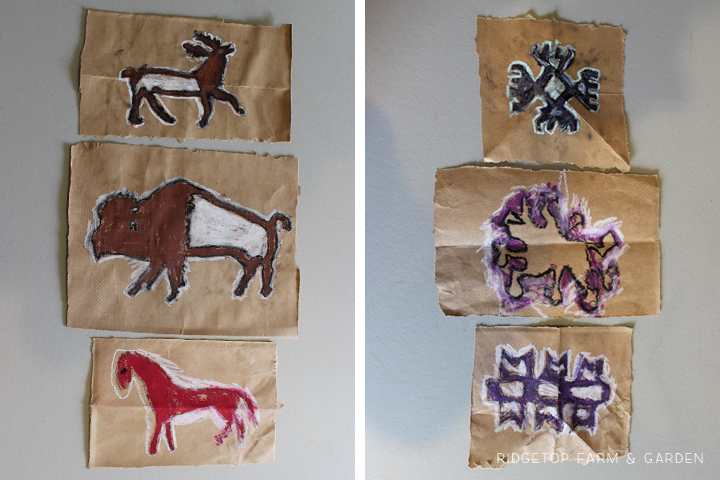 I loved this project. The kids did a great job!