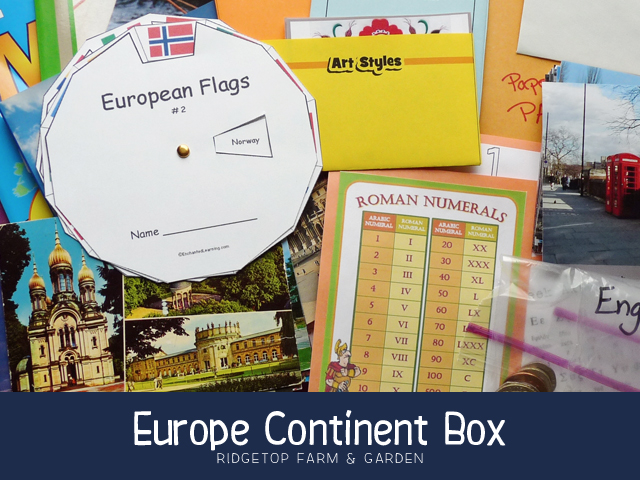 Our final continent box is full of all things European. Europe has so many different cultures & many got left out of our box. Hopefully I will continue to find fun things to add to this box.

Envelopes holding examples of animals, landmarks & art styles in Europe. The flag wheels are from Enchanted Learning.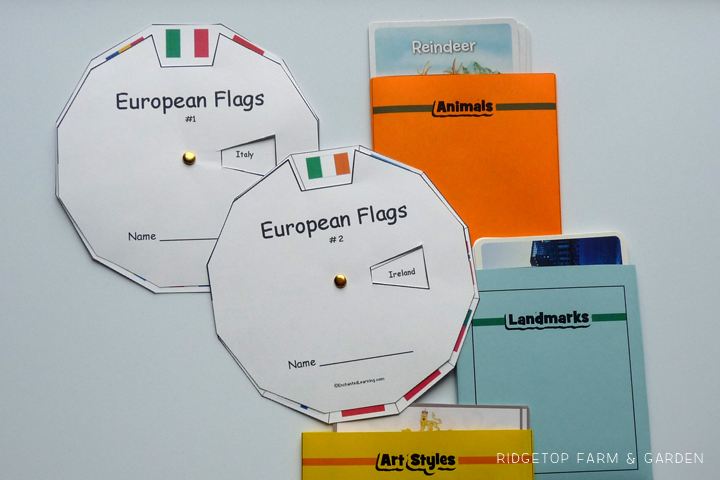 Left: About 10 years ago the hubby & I traveled to England for a week. I added a few of the coins I saved to the continent box.
Right: During our trip to England we took one day to explore Paris. France uses the Euro. I included a few of those coins as well.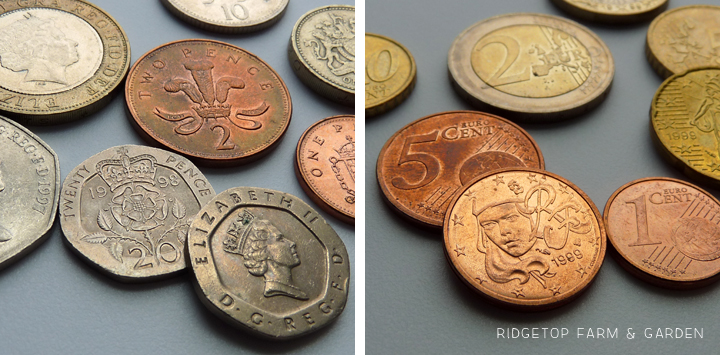 In the box are also postcards that my mom had & pics I took on our vacation.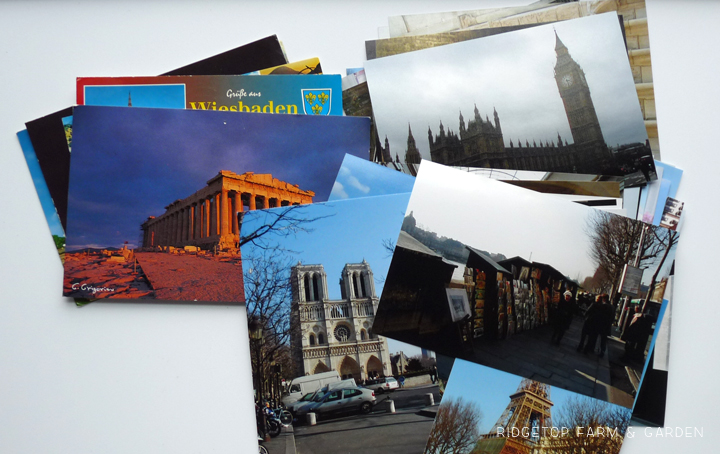 Left: The booklet of French numbers is from Enchanted Learning. I also printed examples of Roman numerals & the Greek alphabet.
Right: The map workbook was from the Dollar Store. I bought the book on the Louvre during our visit. And, the book on Greece I got at Barnes & Noble during one of their buy 2 get 1 free event.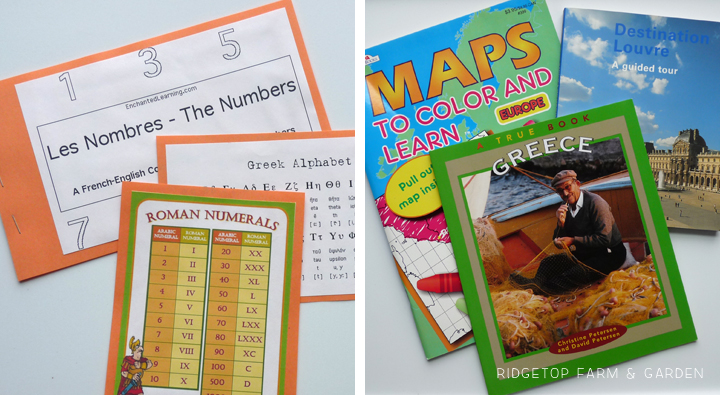 Papers and activities printed from:
Education.com  •  Making Friends  •  Practical Pages  •  Paper Toys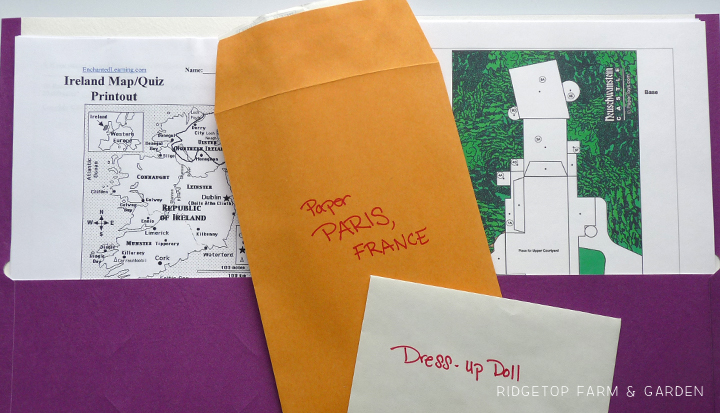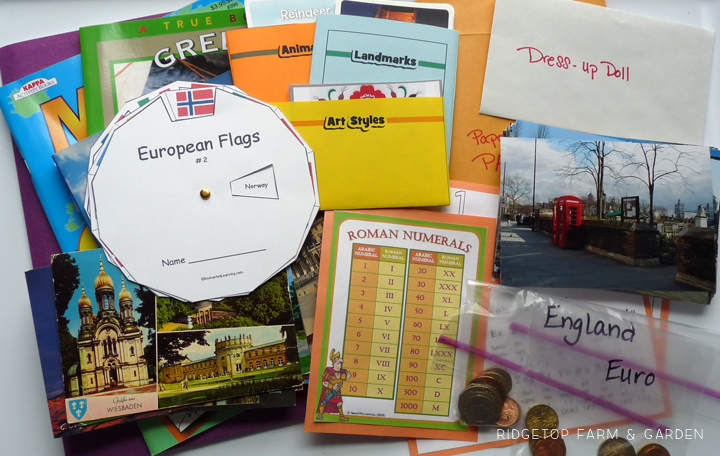 Our Continent Boxes:
Africa
Antarctica
Asia
Australia
Europe
North America
South America
To learn more about our continent boxes click here.