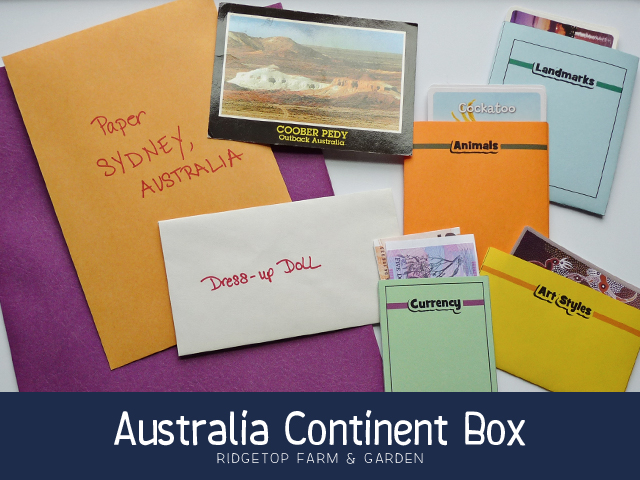 Here is Australia's continent box. It has the same basic things as my other boxes. I'd like to add a boomerang, some vegemite and a Wiggles & Crocodile Dundee movie.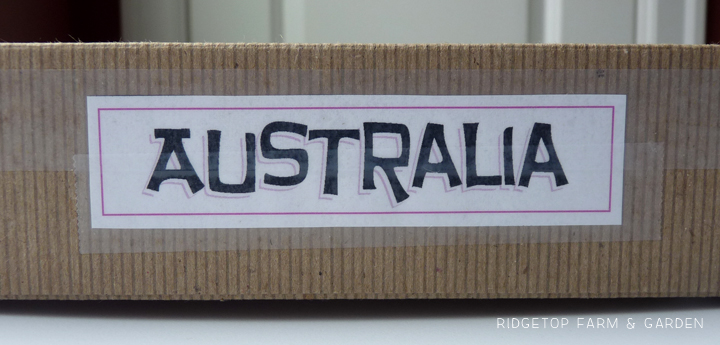 Top Left: Our landmarks flash cards came with two from Australia.
Bottom Right: Art Styles envelope. The art I chose to highlight are the xray style, petroglyphs, bark painting, rock art, body painting & dot art.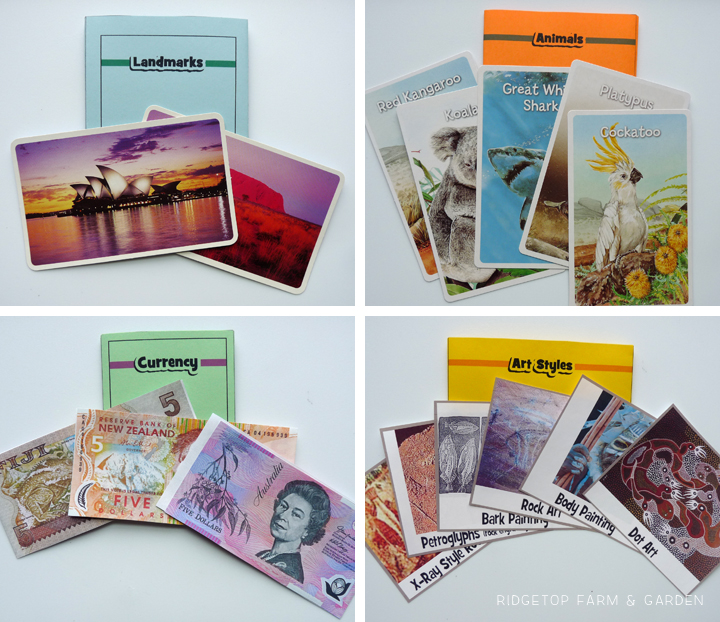 My mom collects postcards. The one pictured in the bottom right of the photo is one she received from somebody traveling to Australia.
Papers and activities printed from:
Education.com  •  Making Friends  •  Practical Pages  •  Paper Toys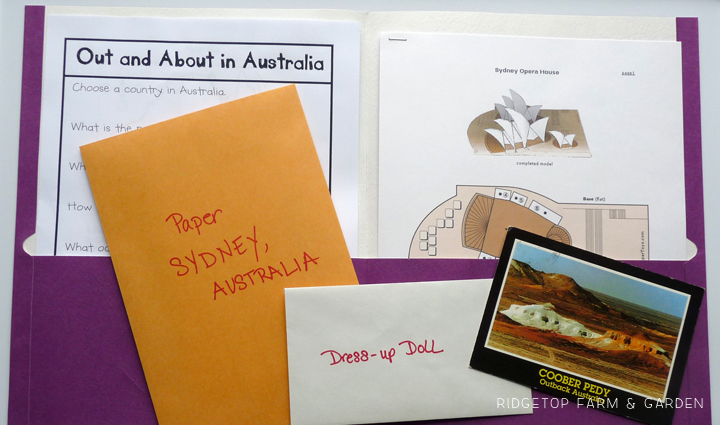 Our Continent Boxes:
Africa
Antarctica
Asia
Australia
Europe
North America
South America
To learn more about our continent boxes click here.