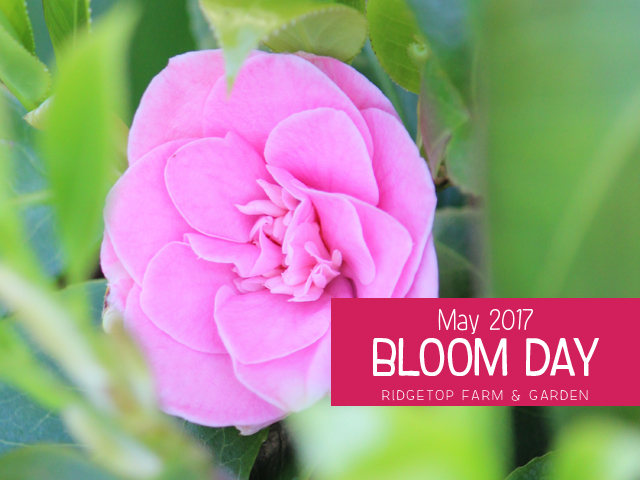 Finally we're getting some good color. The flowers seem about a month behind compared to last year. That's ok, I'll take the color now.
LEOPARD'S BANE
I love the sunny yellow of this flower. It's always such a treat seeing this summer-feeling flower in spring.

ENGLISH DAISIES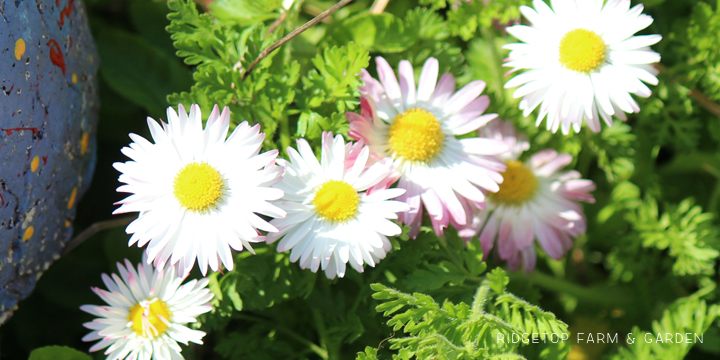 UNKNOWN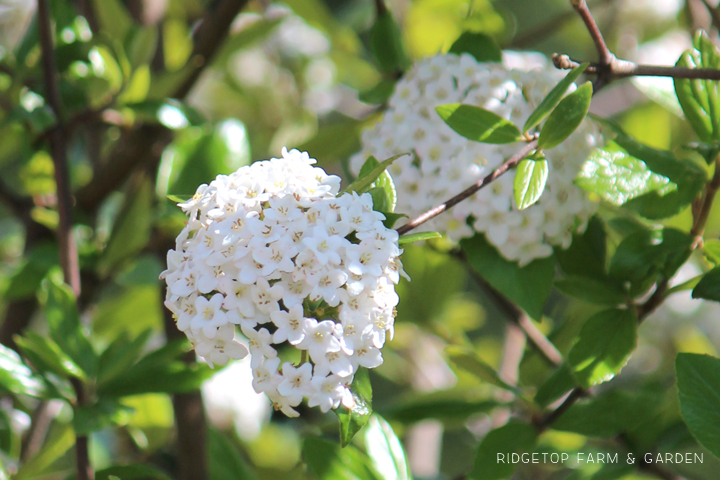 CAMELLIA & BLEEDING HEART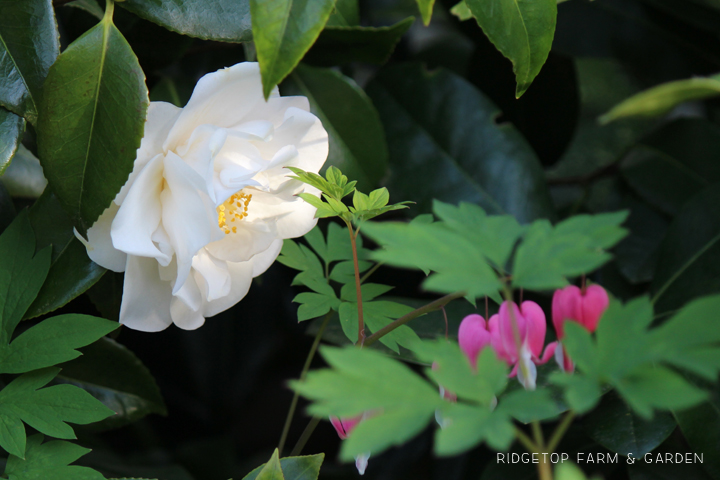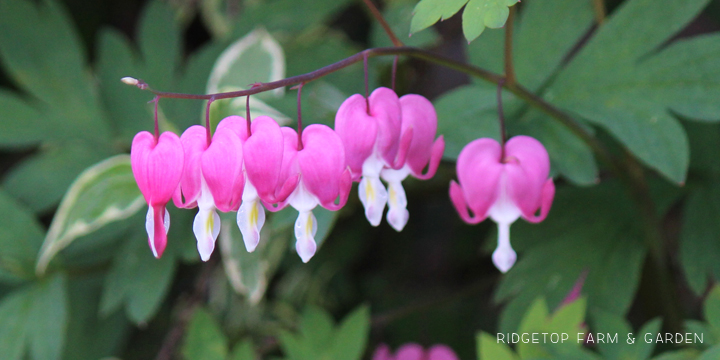 LEFT: VARIEGATED VINCA MAJOR
RIGHT: HEATHER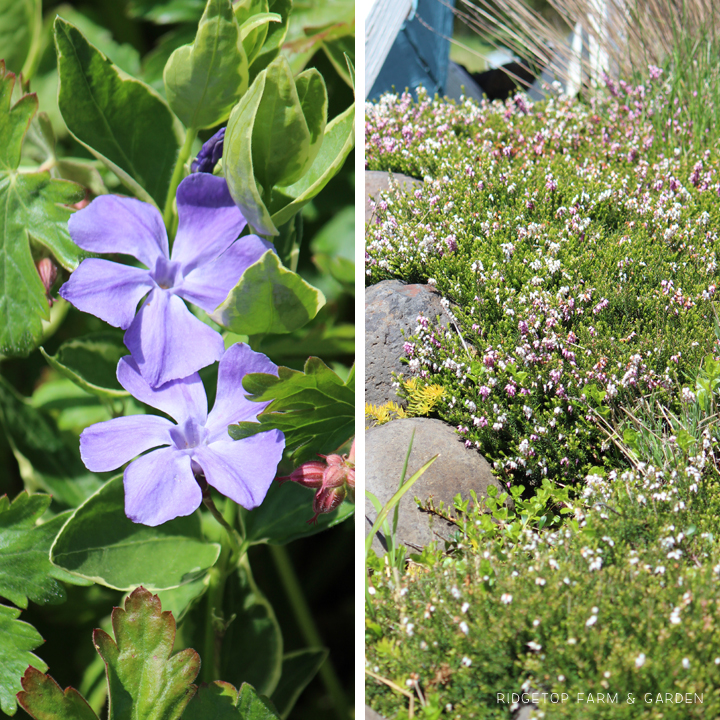 VINCA MINOR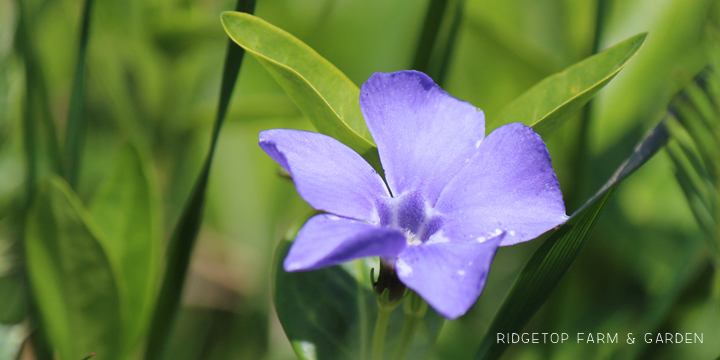 'HEAVENLY BLUE' LITHODORA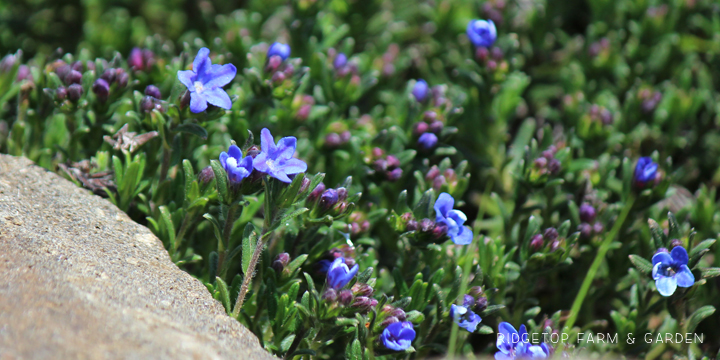 BLACK LACE ELDERBERRY, FLAMING SILVER PIERIS, & MEDITERRANEAN PINK HEATH
The Elderberry & Pieris aren't blooming, but I love their color.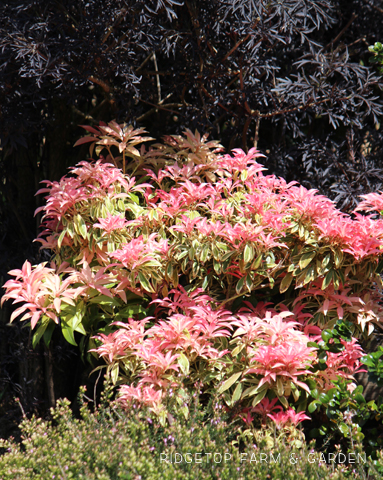 BARBERRY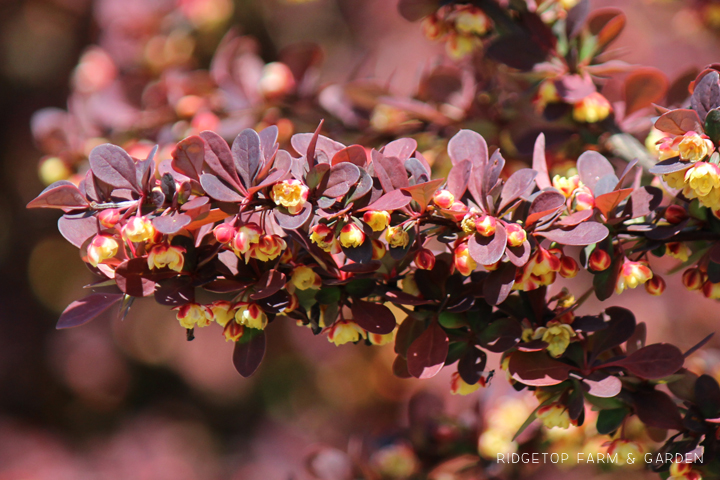 LEFT: JAPANESE ROSE
RIGHT: ELDERBERRY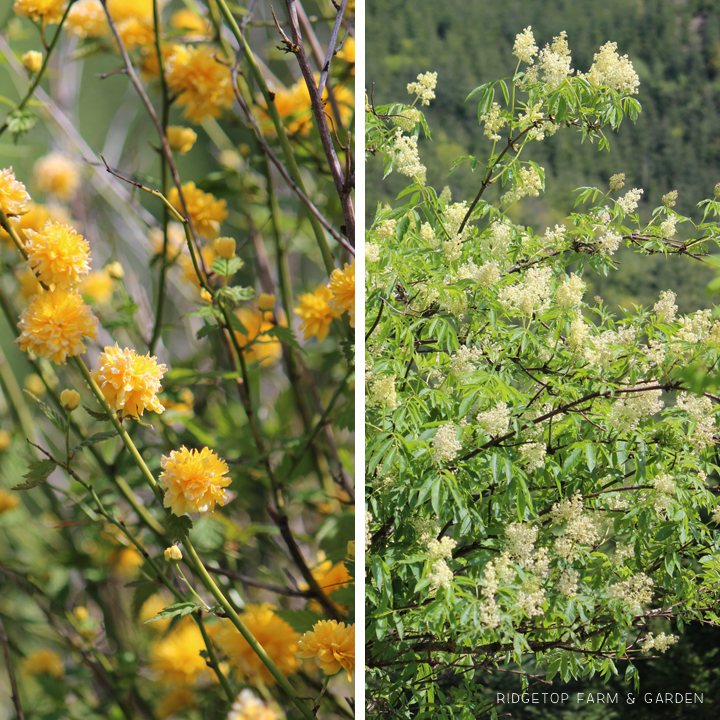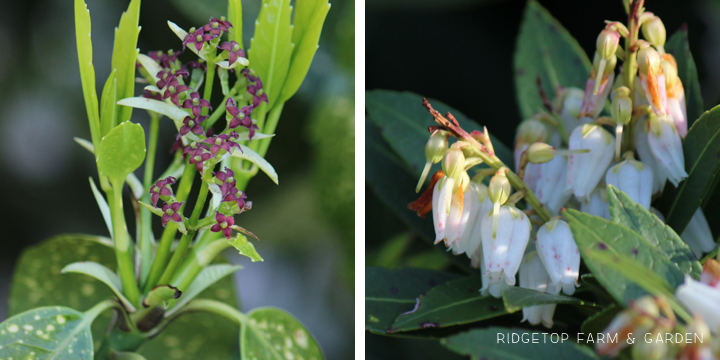 LILAC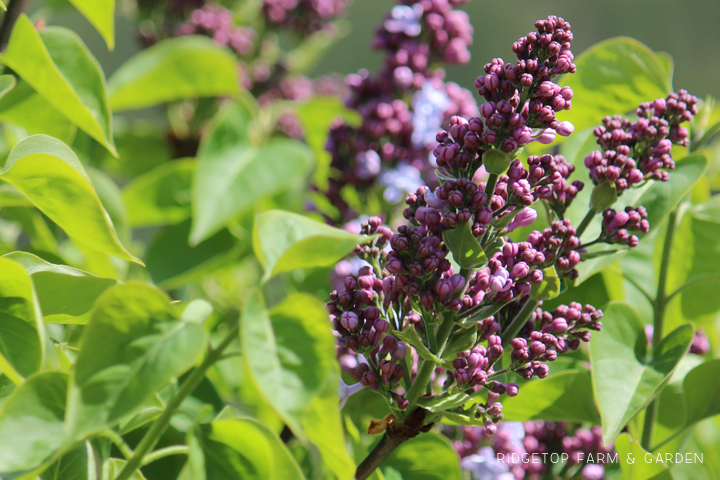 AJUGA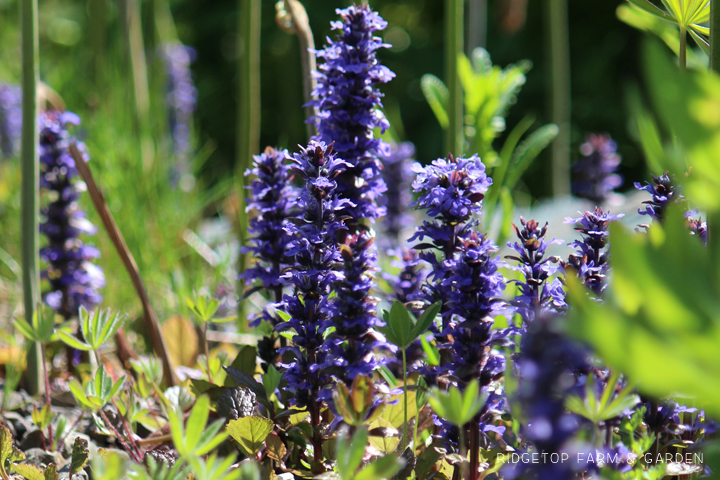 FLOWERING CHERRY TREE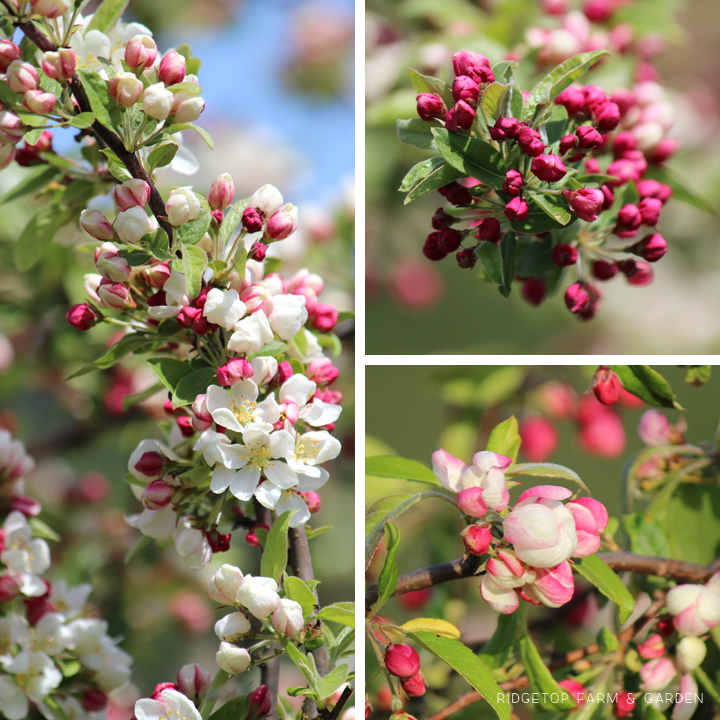 CREEPING PHLOX and chicks we recently hatched.
The creeping phlox in spring along this rock wall is one of my all time favorite blooms at our house.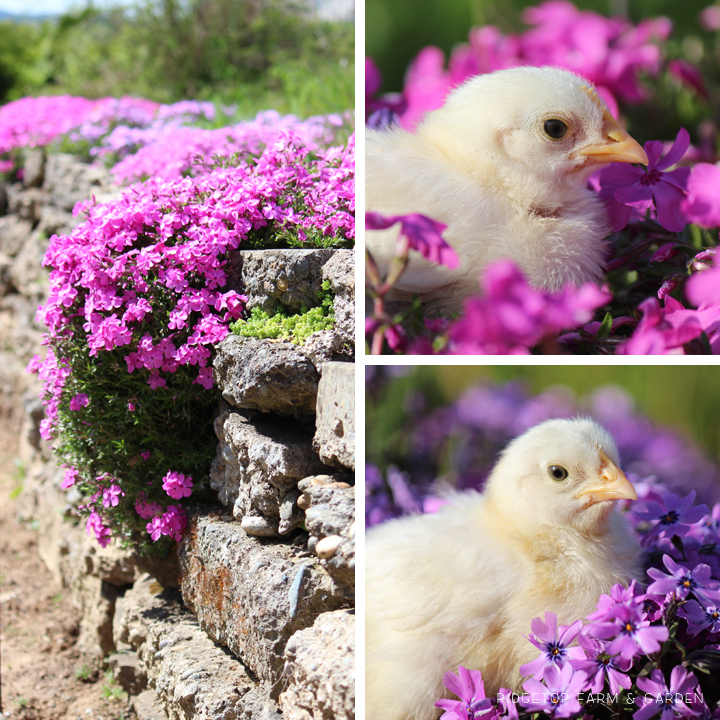 To enjoy more Bloom Day posts check out May Dreams Garden