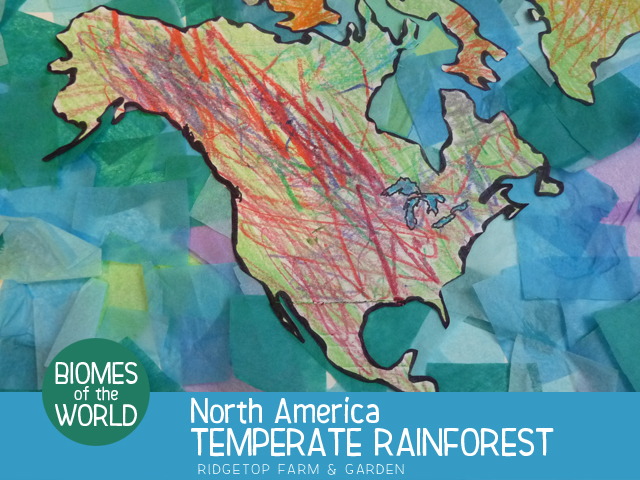 The first stop on our world tour was a temperate rainforest in North America. This is very similar to the biome we live in, so it was a great place to start. Although, I think the idea of a temperate rainforest confused Farm Kid1 a little bit. He's only ever heard about tropical rainforests. I could have also chosen a coniferous forest as our home biome.
Wikipedia's basic definition of a temperate rainforest is:
Temperate rainforests are coniferous or broadleaf forests that occur in the temperate zone and receive heavy rainfall.
School Room
This week the pocket chart showed the following information:
• average high temperature around 76°
• average low around 35°
• annual rainfall definitely varies, but averages around 100″
• example plant producers are salmon berry and moss
(Click here for a quick peek of our hike at Munson Creek Falls, with a stop for picking salmon berries)
• example herbivores are deer and elk
• example carnivores are black bear and cougar
• example decomposers are slugs and worms
(Click here for a post on how slugs mate)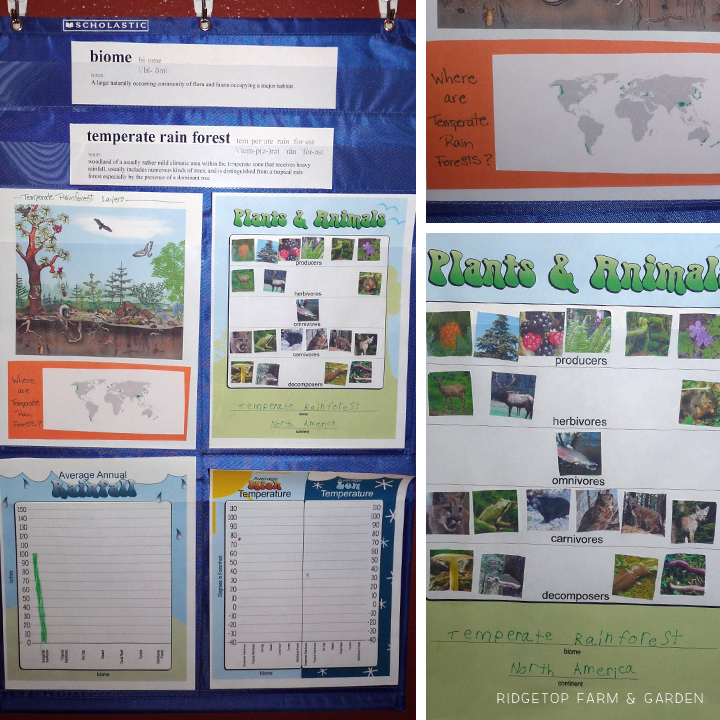 Left: I stamped Farm Kid1's "passport" with evergreen trees.
Right: Farm Kid1 chose to do his temperate rainforest animal report on the coyote.


Front side of his temperate rainforest postcard.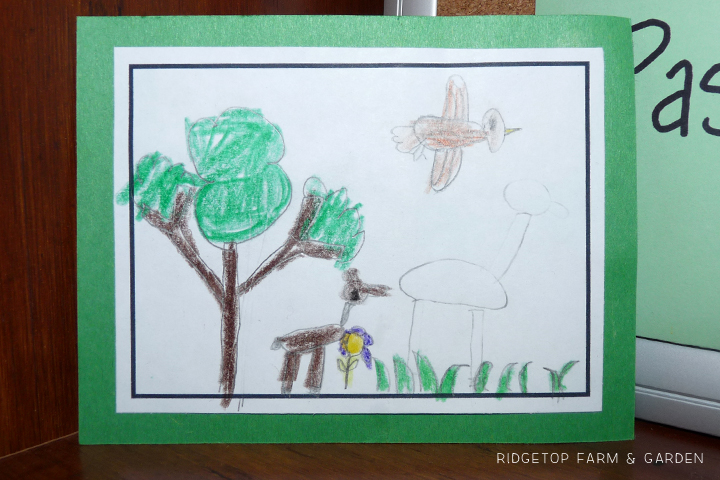 I sent Farm Kid1 on a mission to collect things from his bedroom that are found in the temperate rainforest. These are the things he came back with. They are placed near our world map and continent boxes.

Since we were visiting North America, we rummaged through our North America continent box – even though there wasn't much on the temperate rainforest.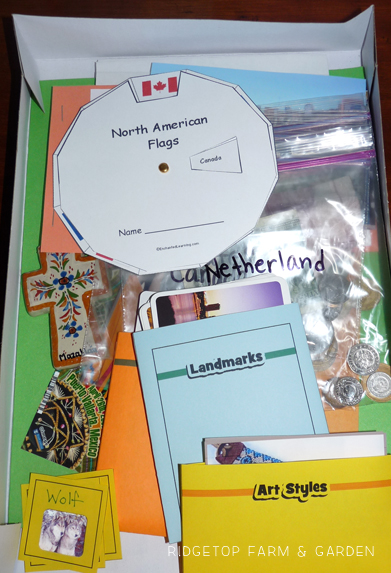 Field Trips
We had fun visiting both the Tillamook Forest Center and the World Forestry Center.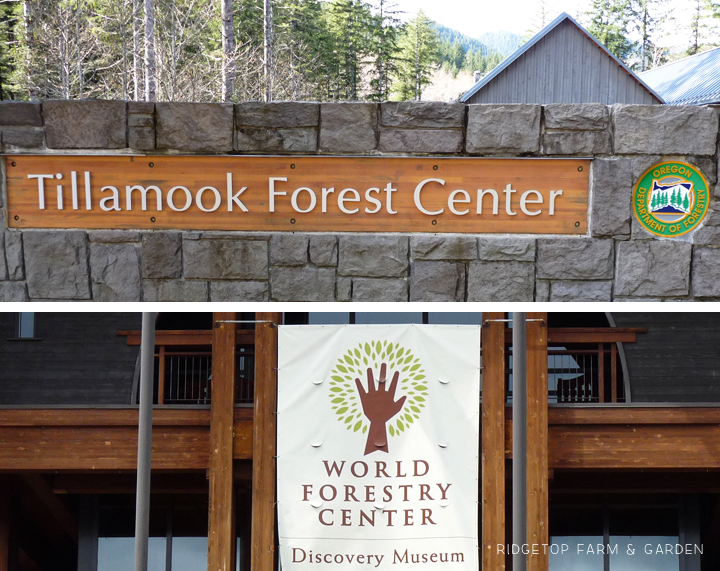 Around our House
Some maps state we live in a temperate rainforest, some don't. Either way, we have many of the same plants and animals as Olympic National Park, which is a temperate rainforest. The temperate rainforest is dominated by large trees, but is also home to many mosses, lichens and epiphytes. Right now one of my favorite wildflowers is in bloom, the trillium.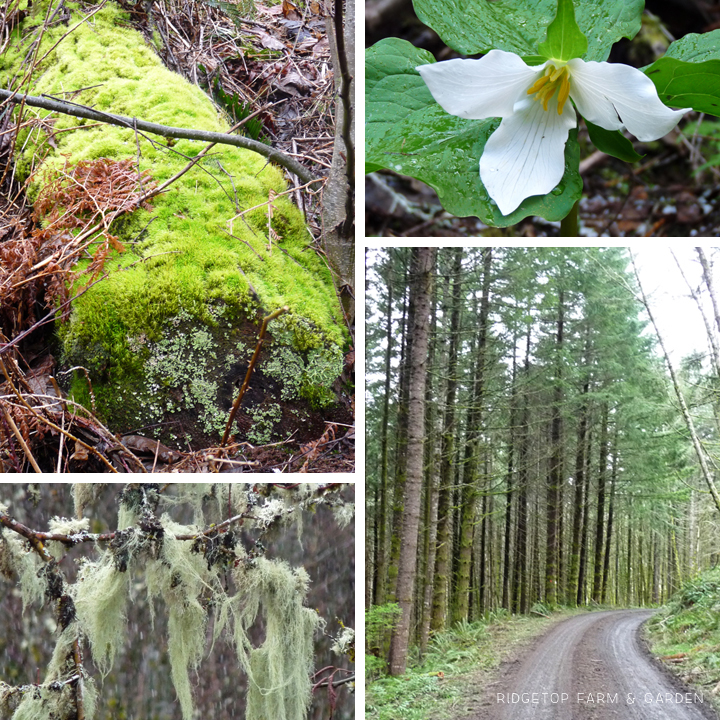 This was a fun week. I actually learned a few things about our environment, as well.
For more information on a temperate rainforest check out this post from Marietta College or this pdf from Nasa.
Links to our Continents & Biomes:
North America – Temperate Rainforest
South America – Tropical Rainforest
Antarctica – Ice Cap
Africa – Sahara Desert
Australia – Coral Reef
Asia – Tundra
Europe – Deciduous Forest