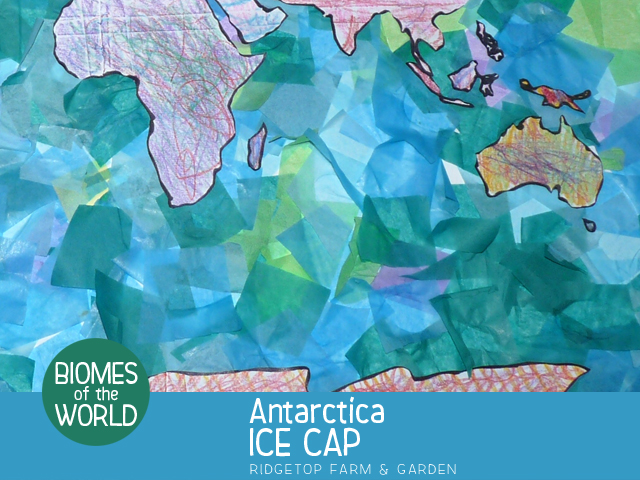 From the Amazon Rainforest we traveled south to the ice cap of Antarctica on our trip around the world.
Google defines an ice cap as:
a covering of ice over a large area, especially on the polar region of a planet.
School Room
We didn't have many Antarctic things laying around the house. But, we did find a penguin puppet & a few books to add to our geography center this week.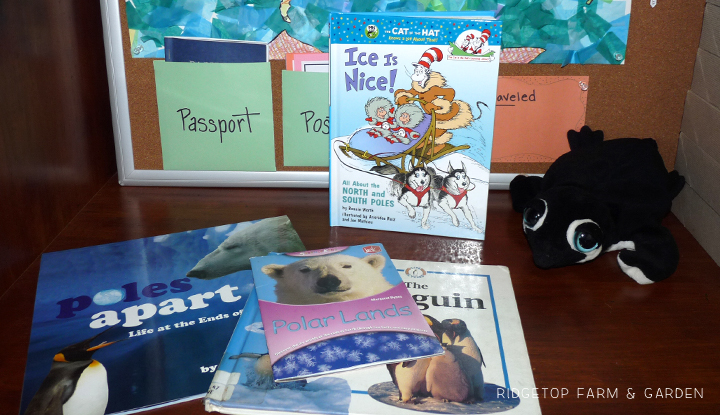 Biome pocket chart with ice cap info

Farm Kid1 took quite an interest in leopard seal's this week. So that's what he chose to do his short animal report on. I made up this mini-book just to give him another option for his reports. I like the small size so that it can be added to his animal notebook without taking up the entire page.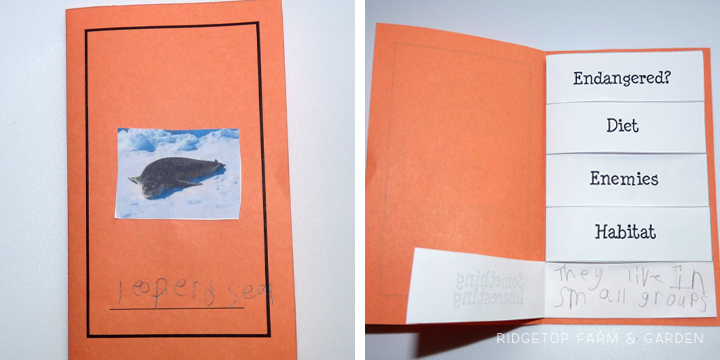 Left: I know it actually doesn't snow much in Antarctica, but this stamp is the best I could come up with.
Right: Front of Farm Kid1's postcard from Antarctica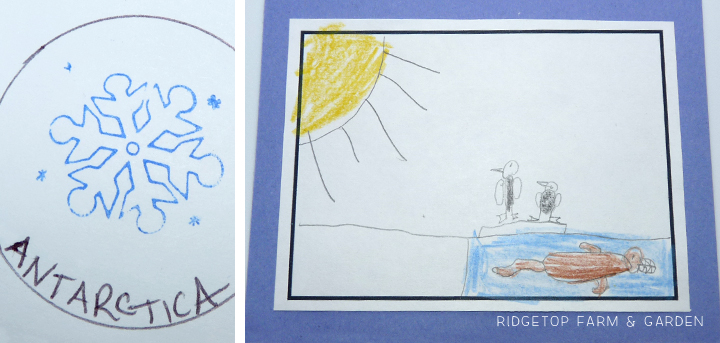 This is our method for measuring distance from one place to another. One inch on our globe measure 660 miles. From the Amazon rainforest to Antarctica was about 9 inches or 5,940 miles.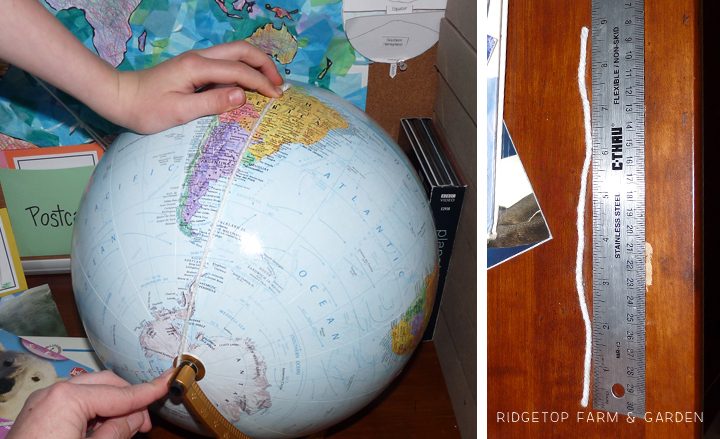 Just because I already had this put together & it is penguin themed, I had Farm Kid1 do this antonym activity. This file folder activity is from an Evan Moore Literacy Centers book.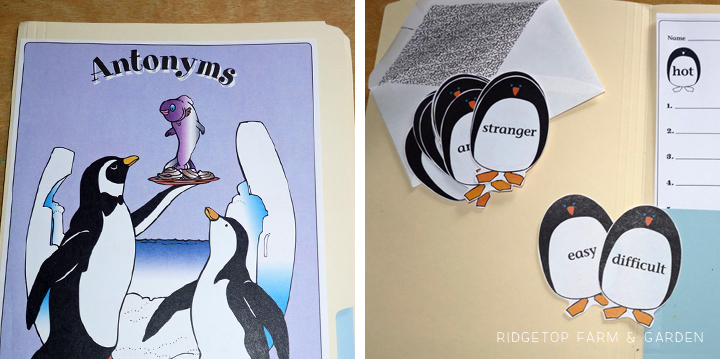 Other
Antarctica continent box
Penguin Painting
We didn't make it on an Antarctic themed field trip. But, we did watch 3 Antarctic movies:
March of the Penguins
This documentary didn't have near as much action as the shows my kids are used to watching, but they still enjoyed it very much. Farm Kid1 even seemed to have learned a few things.
Encounters at the End of the World
I had high hopes for this one. I thought it would be so cool to see how the researches live day to day. Although, Farm Kid1 & I both did learn quite a bit, the show itself was kind of boring. My two youngest didn't even stick around to watch half of it. Maybe it was that the guy narrating didn't have much drama in his voice.
Planet Earth: Ice Worlds
My kids love the Planet Earth shows. This one discusses both the North & South Poles.
Links to our Continents & Biomes:
North America – Temperate Rainforest
South America – Tropical Rainforest
Antarctica – Ice Cap
Africa – Sahara Desert
Australia – Coral Reef
Asia – Tundra
Europe – Deciduous Forest