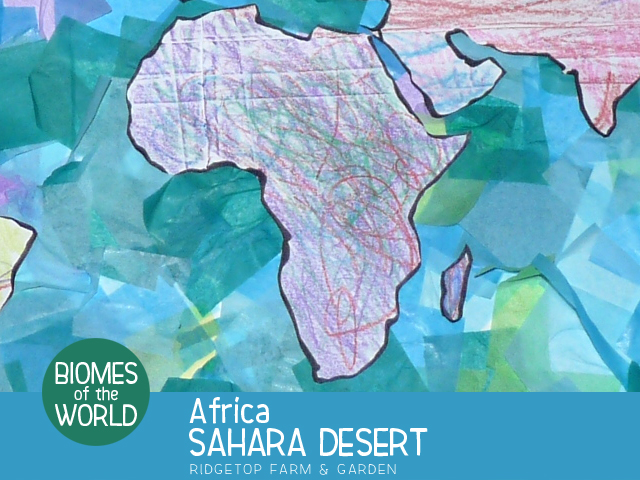 From Antarctica we traveled almost directly north to the Sahara Desert in Africa on our trip around the world.
The Merriam-Webster dictionary describes a desert as:
arid land with usually sparse vegetation; especially: such land having a very warm climate and receiving less than 10 inches of sporadic rainfall annually
School Room
Biome pocket chart filled with desert information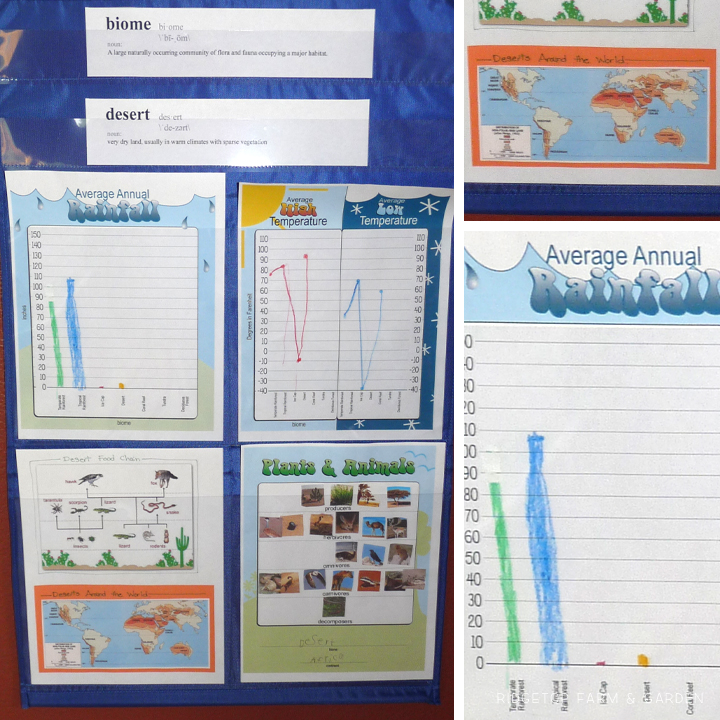 Using a globe we measured the distance from Antarctica to the Sahara Desert was 8,250 miles and marked it on our map.

Left: A sunny stamp for Farm Kid1's passport
Middle: The front of the postcard Farm Kid1 is "sending" to his dad.
Right: He also designs a stamp for the postcard and writes a short message.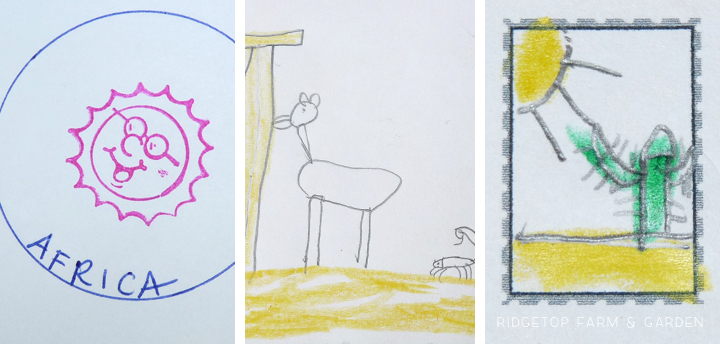 Our display for the week
From our house I set out a few books, the Planet Earth DVD's (since there is a video on the desert) and Disney's Aladdin movie. I also set out a number of books we checked out from the library. At night I read The Missing Mummy to the boys before bed. I have never read any of these books before, and the boys seemed to enjoy it. It had just enough suspense to keep their attention and wonder what was going to happen next.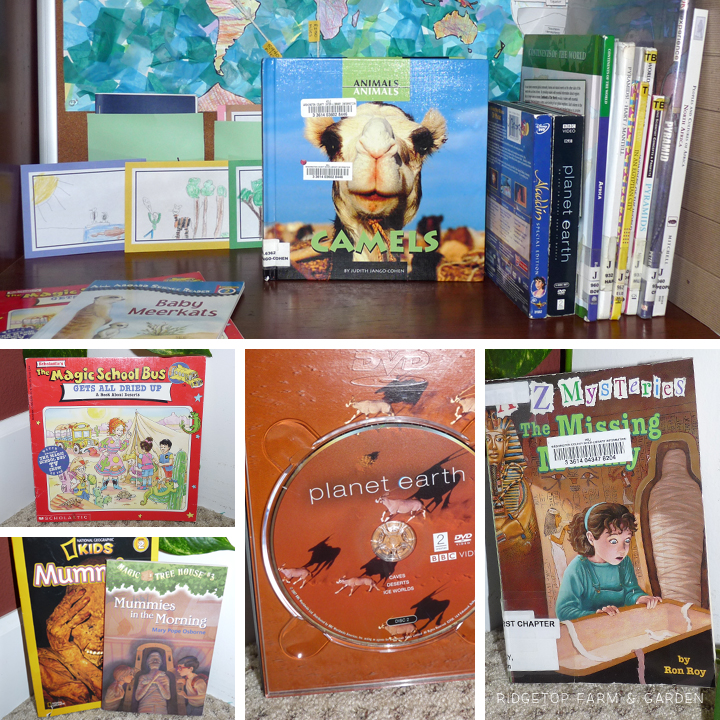 We looked through our African continent box. Farm Kid1 loves the continent boxes.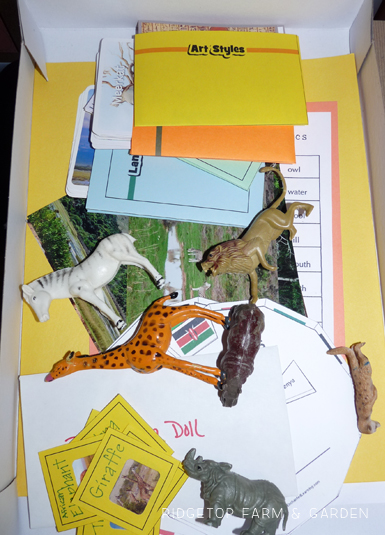 Our art project for the week.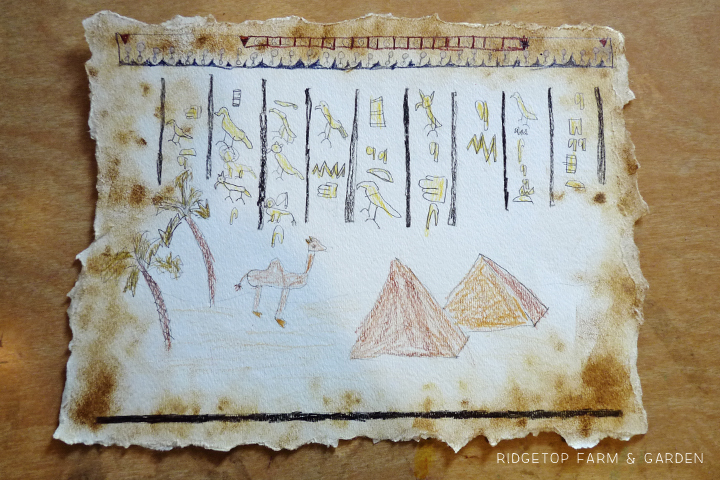 Links to our Continents & Biomes:
North America – Temperate Rainforest
South America – Tropical Rainforest
Antarctica – Ice Cap
Africa – Sahara Desert
Australia – Coral Reef
Asia – Tundra
Europe – Deciduous Forest