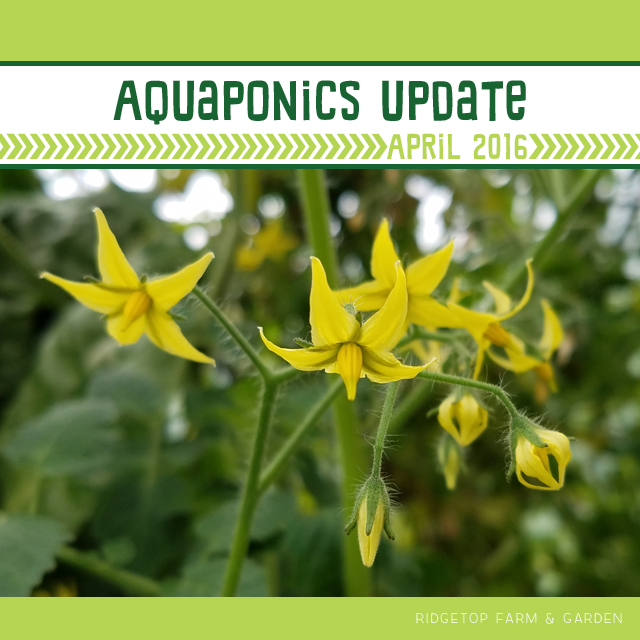 Nothing has changed in the aquaponics system. The only new additions are a bunch of plants enjoying the greenhouse conditions.
Outside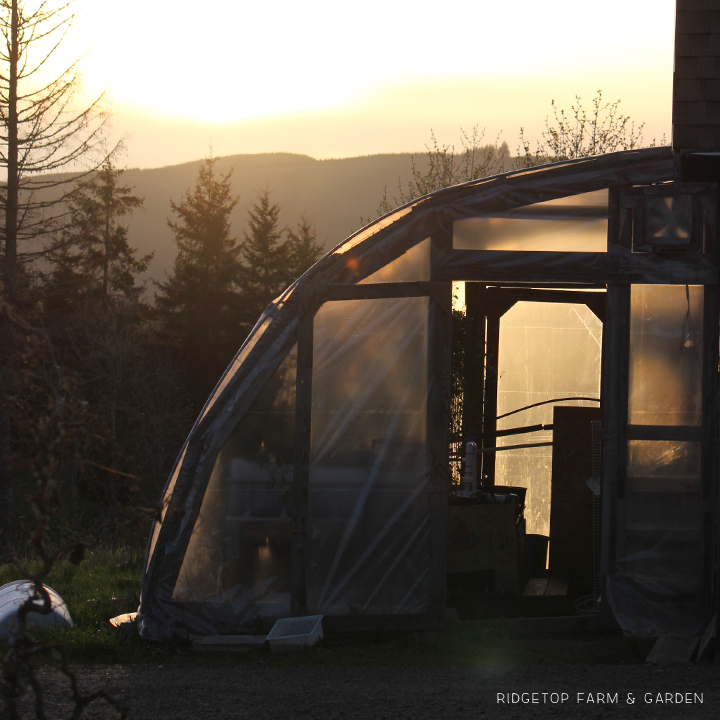 Grow Bed #1
The first grow bed has left over swiss chard and one pepper plant. They are there mainly because we needed plants growing over the winter and they are doing alright, so they stayed to help out the aquaponics ecosystem.
Bush beans, kale and romaine seedlings are newly planted right in the grow bed.
A few herbs and tomato seedlings in pots are placed on the grow bed simply because I want them in the greenhouse and we don't have much shelf space. So, they are sitting in the grow bed for a short time.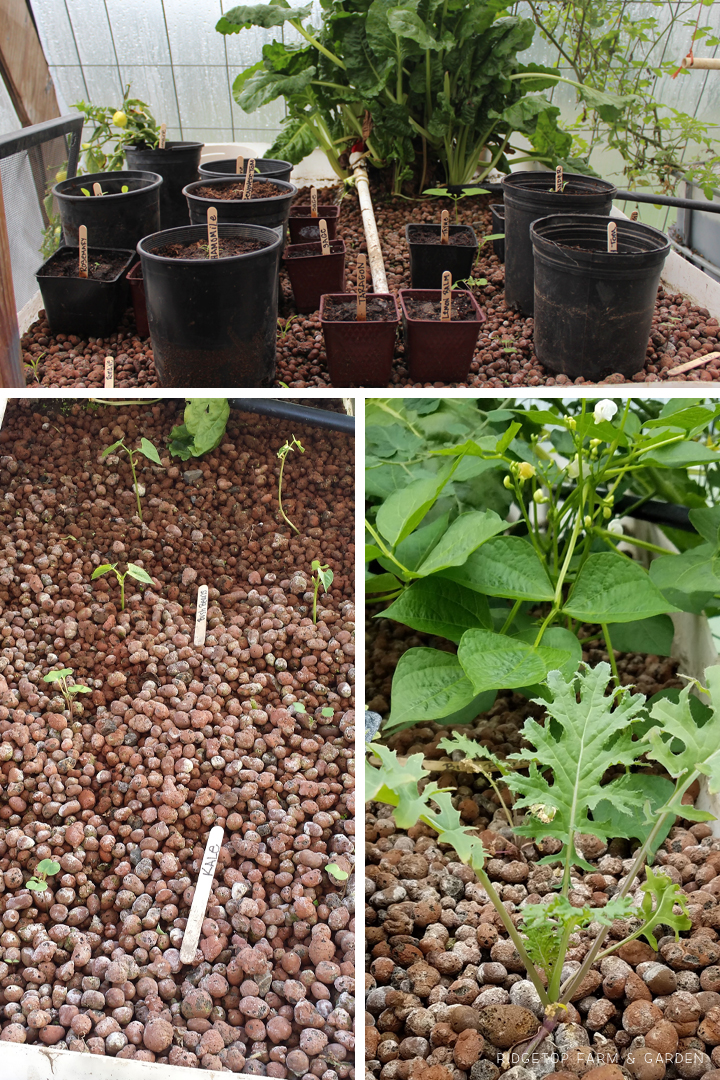 Grow Bed #2
This grow bed also has leftover plants from last year – kale and tomato.
I'm also using this bed as a shelf to hold herbs and tomato starts in pots.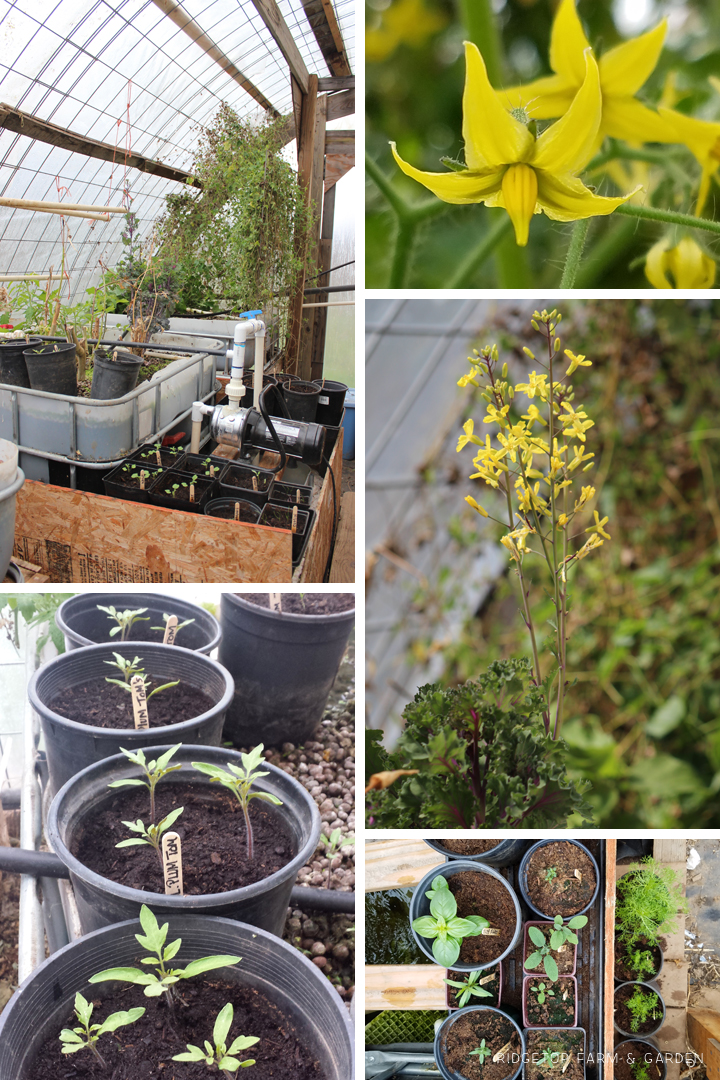 Grow Bed #3
Bed number 3 only has plants from last year – sour gherkins and eggplant. Both are producing new goodies for us to eat.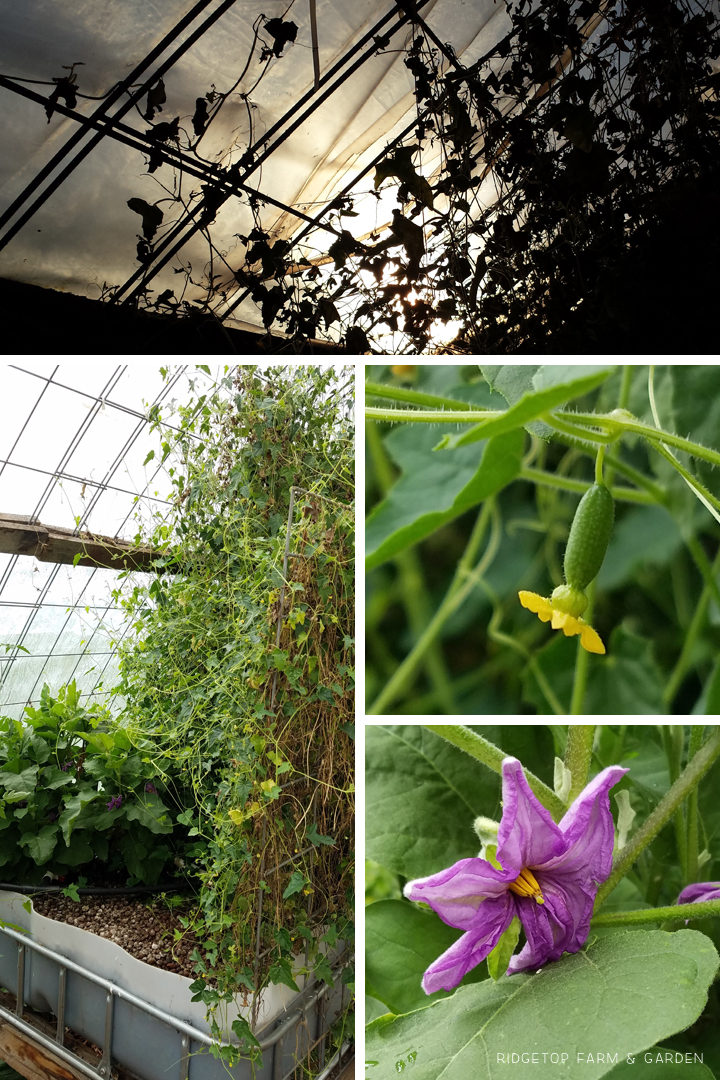 Growing in the Greenhouse

Scattered throughout the greenhouse are even more herbs, veggies, tomato, and flower starts.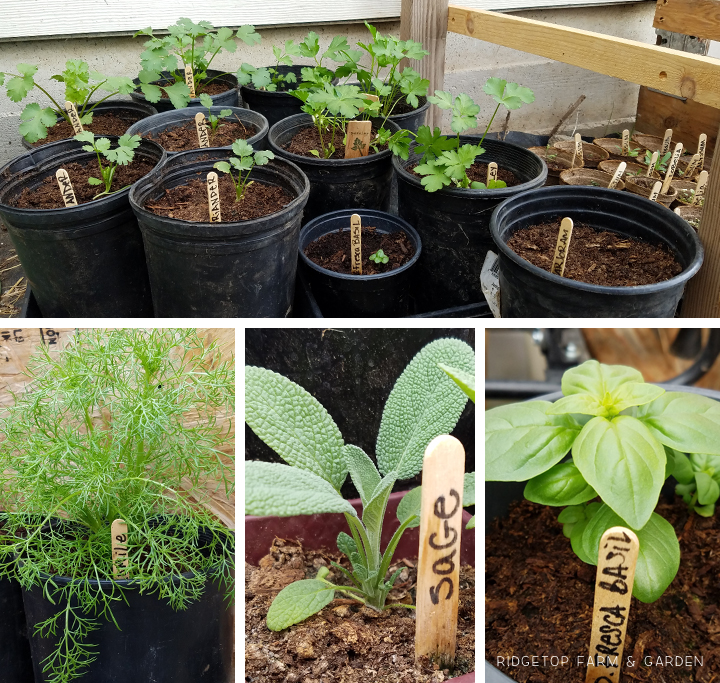 Tilapia
The tilapia are doing their daily routine of swimmin', eatin', and poopin'.