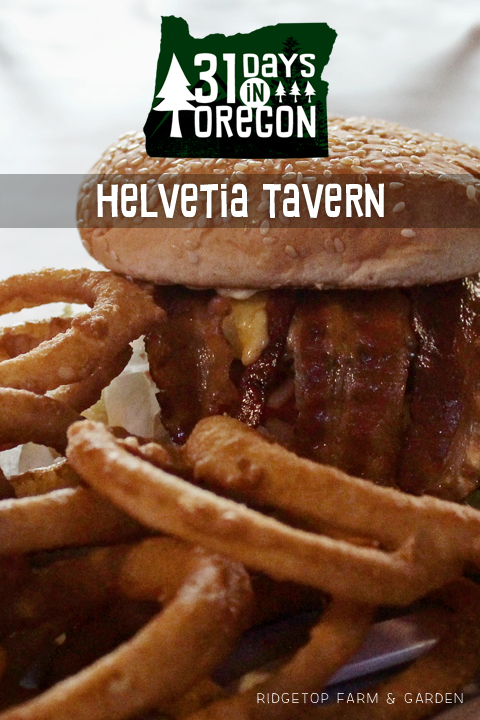 Just outside of Hillsboro is the community of Helvetia. If you're in the area, Helvetia Tavern is the place to eat.
You go there for a burger, fries & onion rings. It's simple. It's greasy. It's good.
When my Aunt & her family visit Oregon, we always eat here with them.
I have never heard one bad comment about the food or service.
I can't speak about the tavern side. But, a place doesn't stay open more than 90 years if things are crummy. So, I'm assuming the beer, spirits & company are also good. My dad celebrated his 21st birthday here many, many years ago.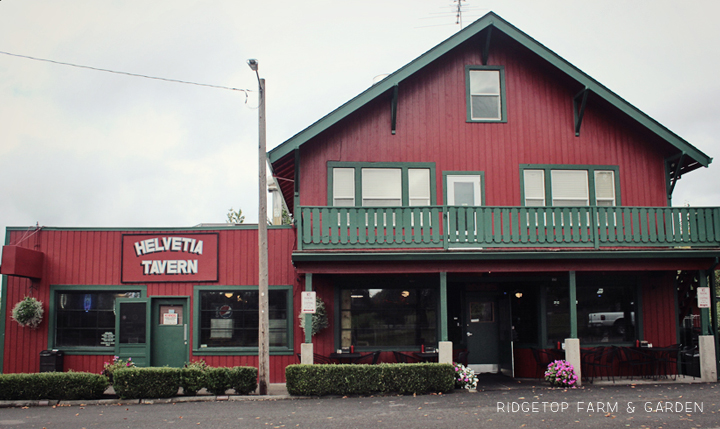 The restaurant side of the building.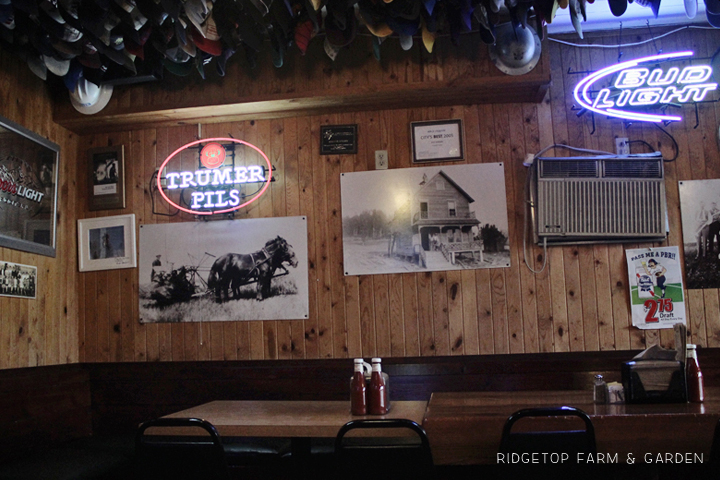 Left: Caps on the ceiling
Right: The menu
The prices are reasonable. However, bring your cash. They don't accept plastic.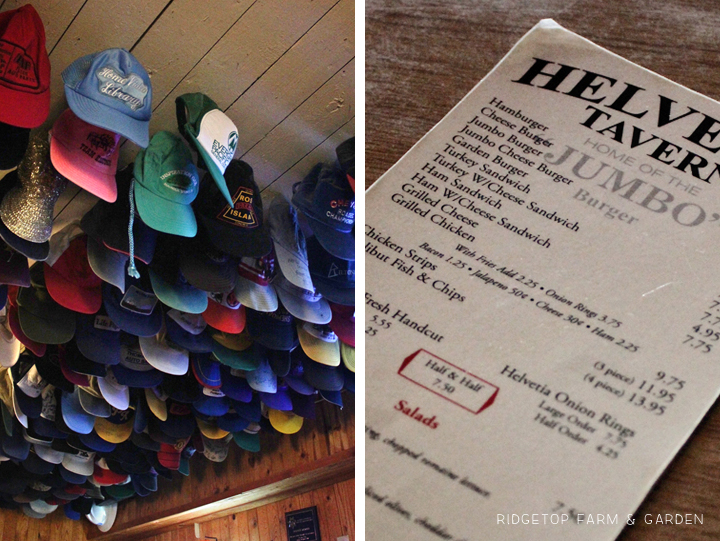 Bacon Cheeseburger & Onion Rings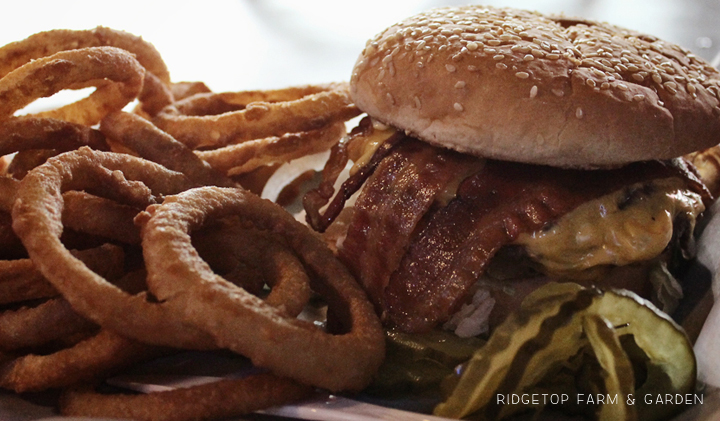 On a side note, Helvetia Tavern is located near the Rice Rock Museum. It is also right next to Roloff Farms from TLC's Little People Big World. So, if you're checking out rocks or picking the perfect pumpkin, this would be a good place to grab a bite to eat.
It has also been in an episode of Grimm, which is filmed in and around Portland.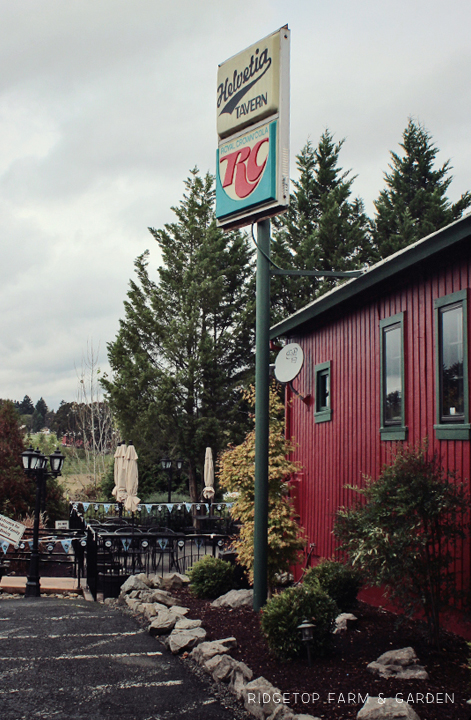 To see what others are sharing for the month of October check out write31days.com