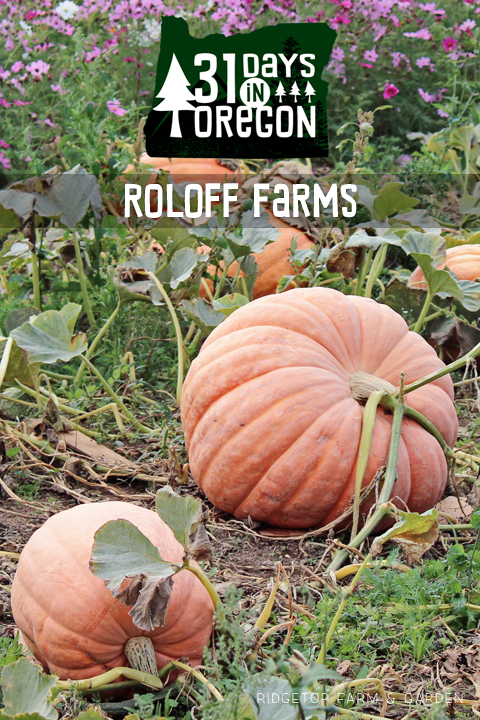 Since the last day of this 31 Day Challenge falls on Halloween, I'm highlighting a pumpkin patch. I'm choosing Roloff Farms, which is in the Helvetia community of Hillsboro, Oregon. The Roloff's are stars of TLC's Little People Big World. The pumpkin patch came before the tv show, but certainly had less hype.
Along the drive to the Roloff's are pumpkins letting you know you're headed in the right direction.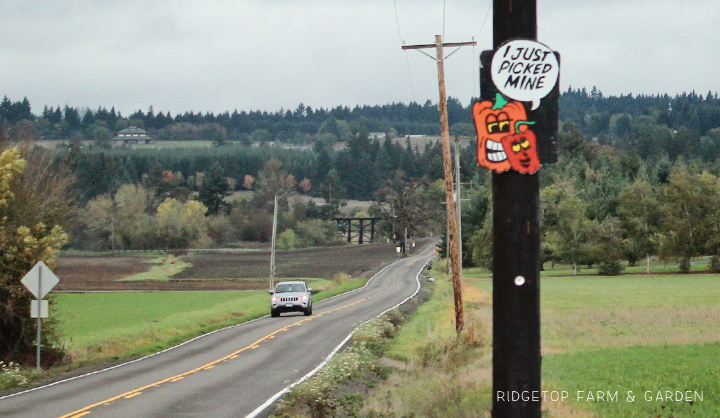 The pumpkin patch is open Fridays, Saturdays & Sundays in October.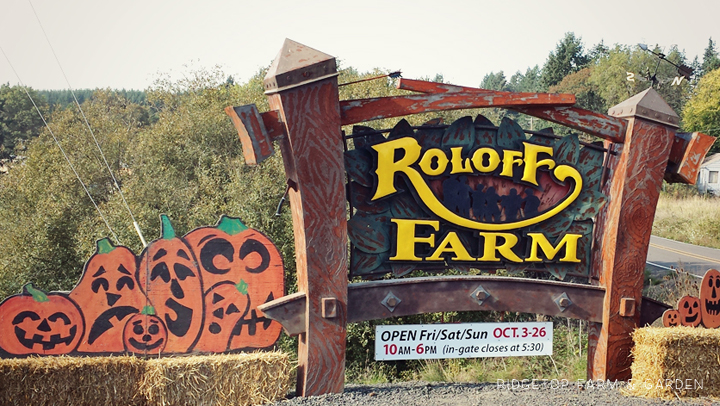 The Entrance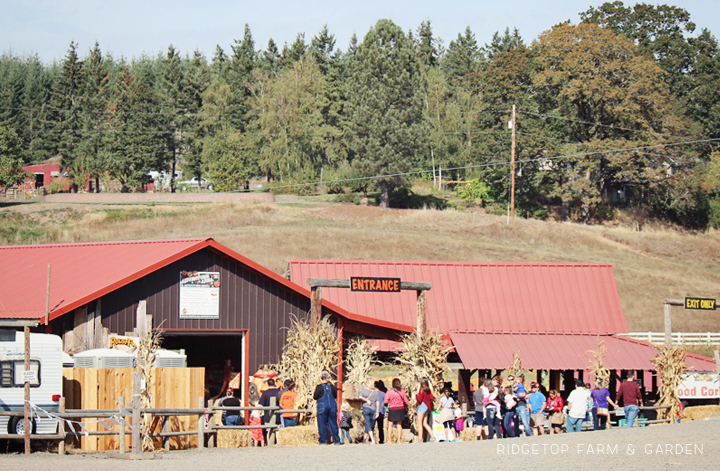 While waiting to buy your tickets, you can also pick up Amy's Pumpkin Peach Salsa, Roloff books & souvenirs.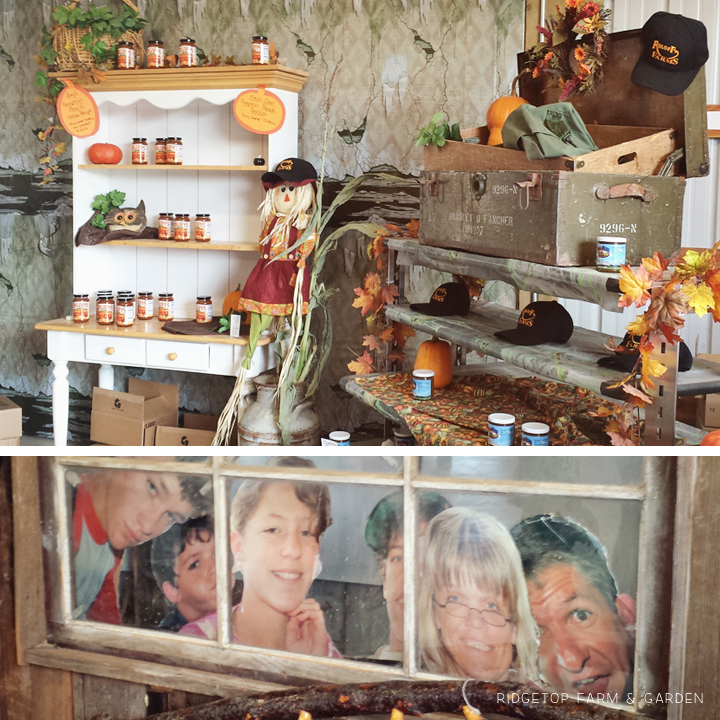 Halloween's Past
Even before the craziness a tv show can bring, the Roloff's had a nice pumpkin patch to visit.
Left: Here are Farm Kid & I in 2005.
Right: Farm Kid2 at Roloff Farms in 2005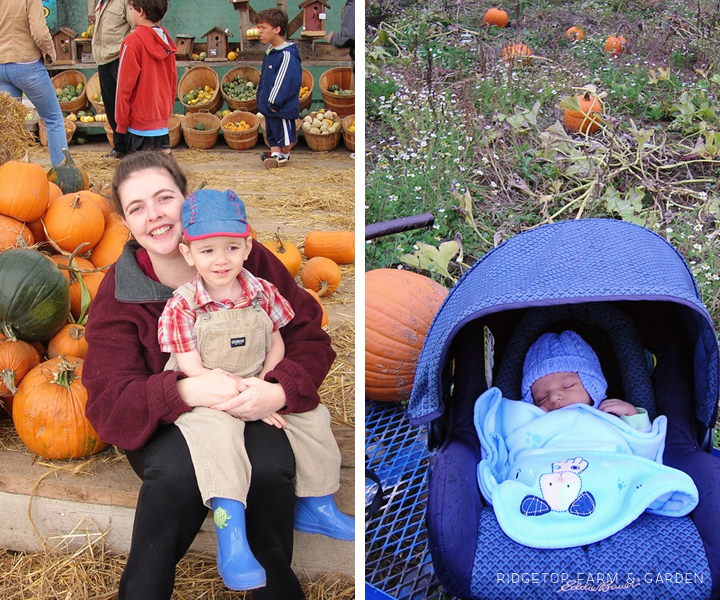 Wagon Tour
Now days, the way to see their farm is to purchase tickets for the wagon tour. The tour takes you throughout their farm showing you the most popular places, with a short stop in their western town.
While waiting in line to board the wagon tour, we spotted Matt Roloff posing with visitors.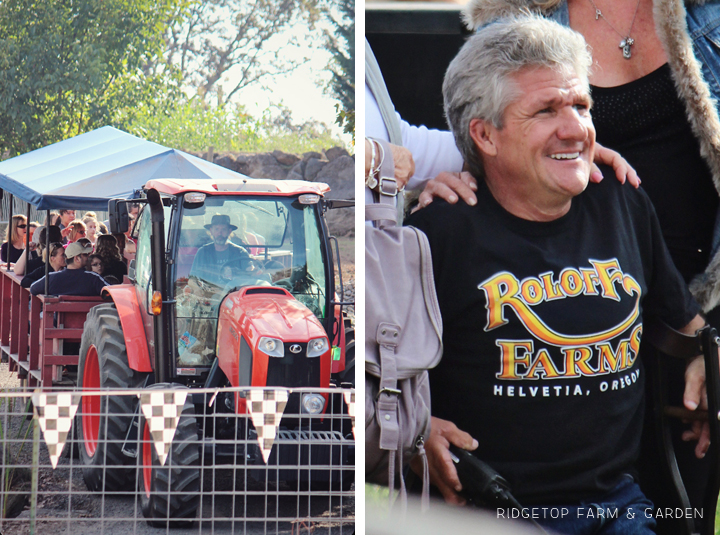 The Roloff home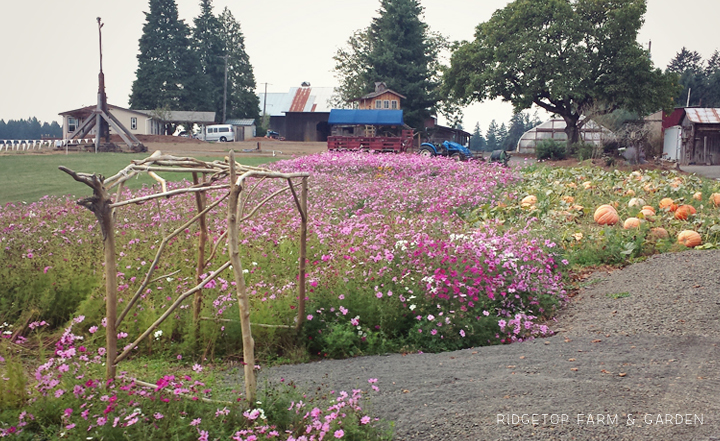 Matt's Men's Crisis Center. In other words, his shop.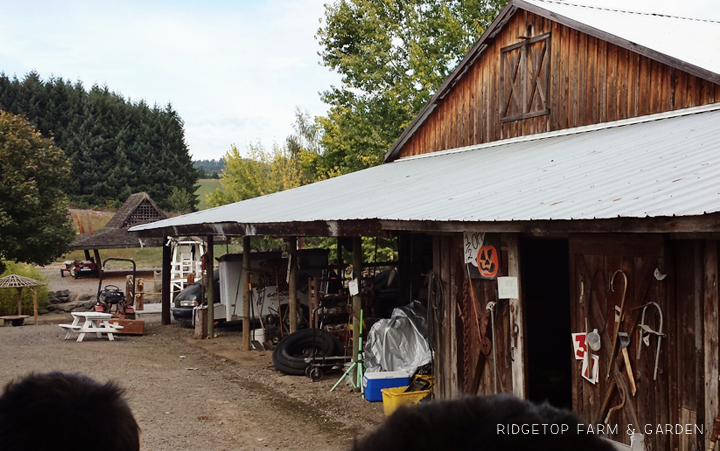 Noah's Ark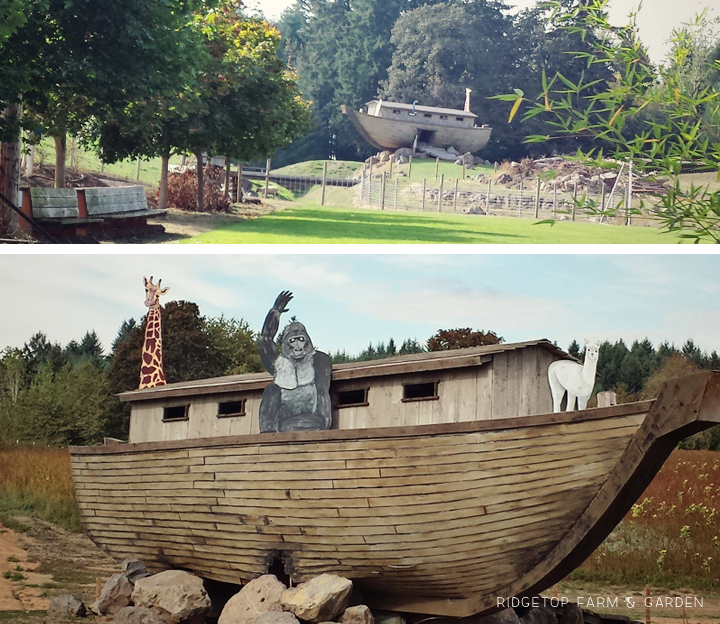 Too, too cute! Straw, stick & brick homes from Three Little Pigs. Complete with 3 little pigs. The kids & I oohed and aahed over this, maybe because we recently added a couple pigs to our farm.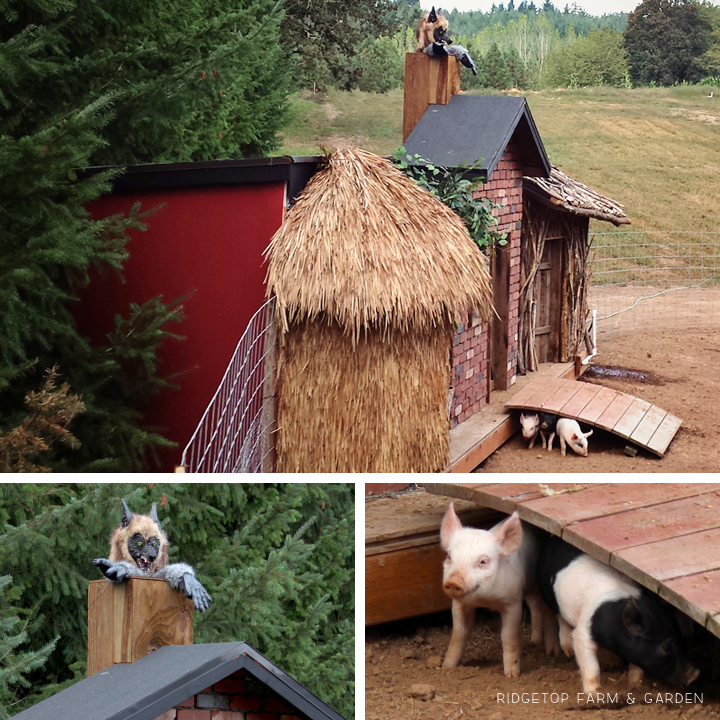 Left: Raised chicken coop to protect their flock from predators. Clever.

The trestle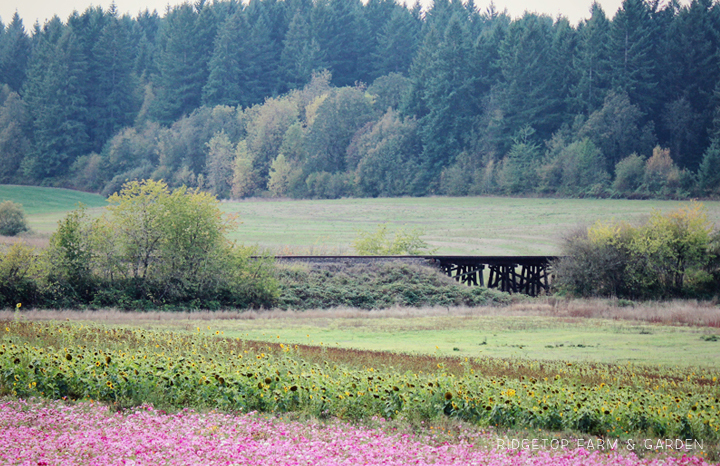 Wedding Barn
It is rustic & lovely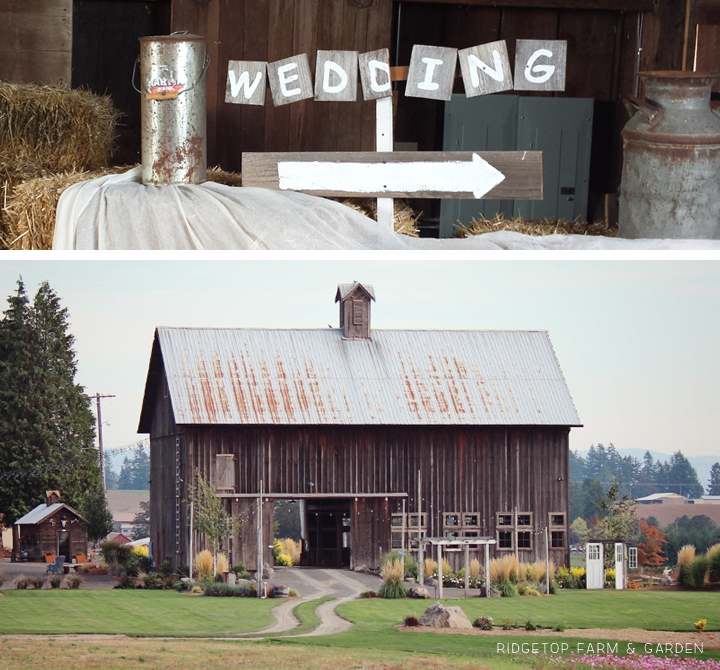 Super cute little church built by Matt Roloff.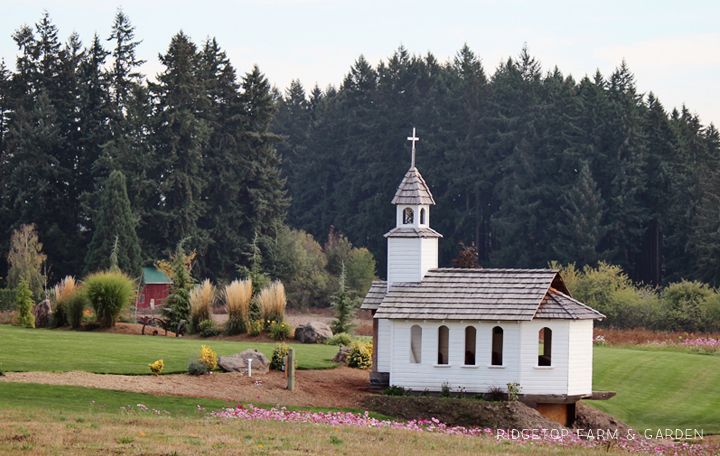 Beneath a barn is a wine cellar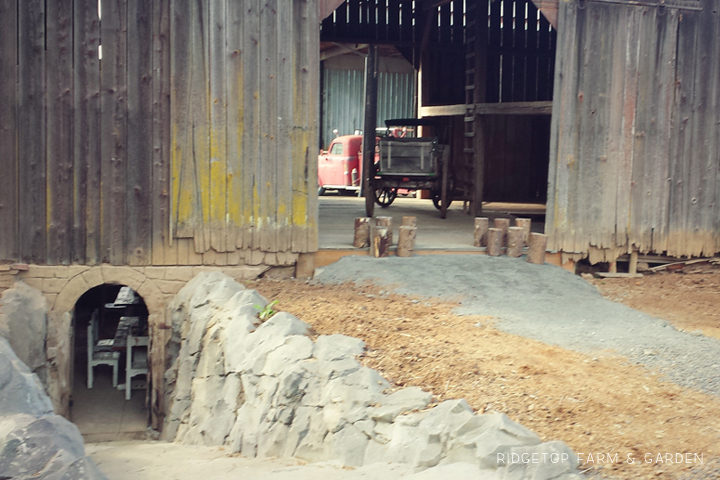 Old West Town in 2005
Years ago, we didn't pay to take a tour of the farm. It was just part of the fun coming to this pumpkin patch. We got to explore the old town as long as we wanted. However, back then it wasn't crazy crowded like it is today.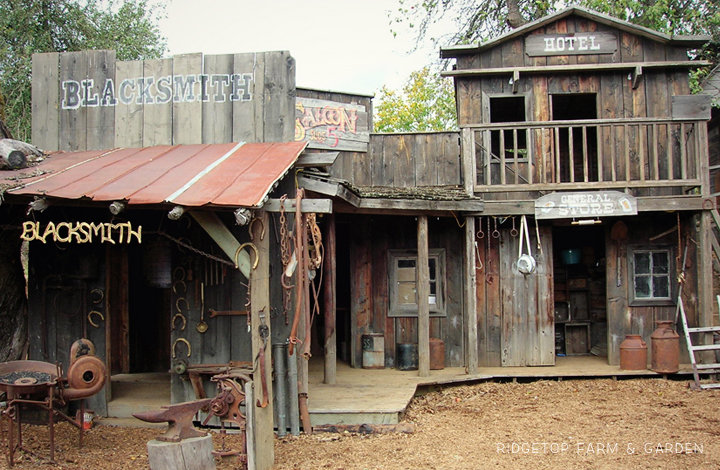 The Old West Town Today
The wagon tour stops here for a few minutes to let you explore the town. It really is impressive.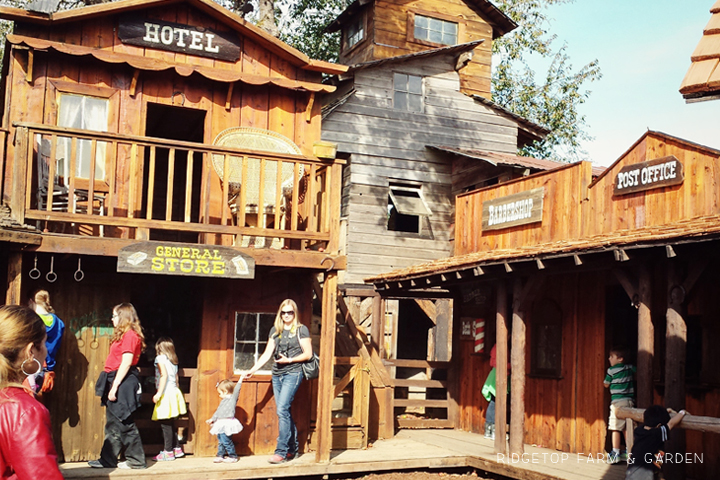 Left: Molly's Castle 2005
Back in the day, we could also explore the castle.
Right: Molly's Castle today
I believe our tour guide told us that it was just recently completed.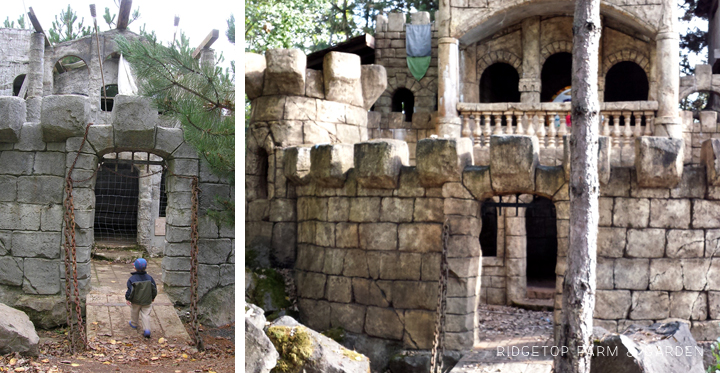 Adventure Area
The adventure area was pretty great with tons of fun things for the kids. There were slides, tricycle racing, mini golf and even big cats from A Walk on the Wild Side.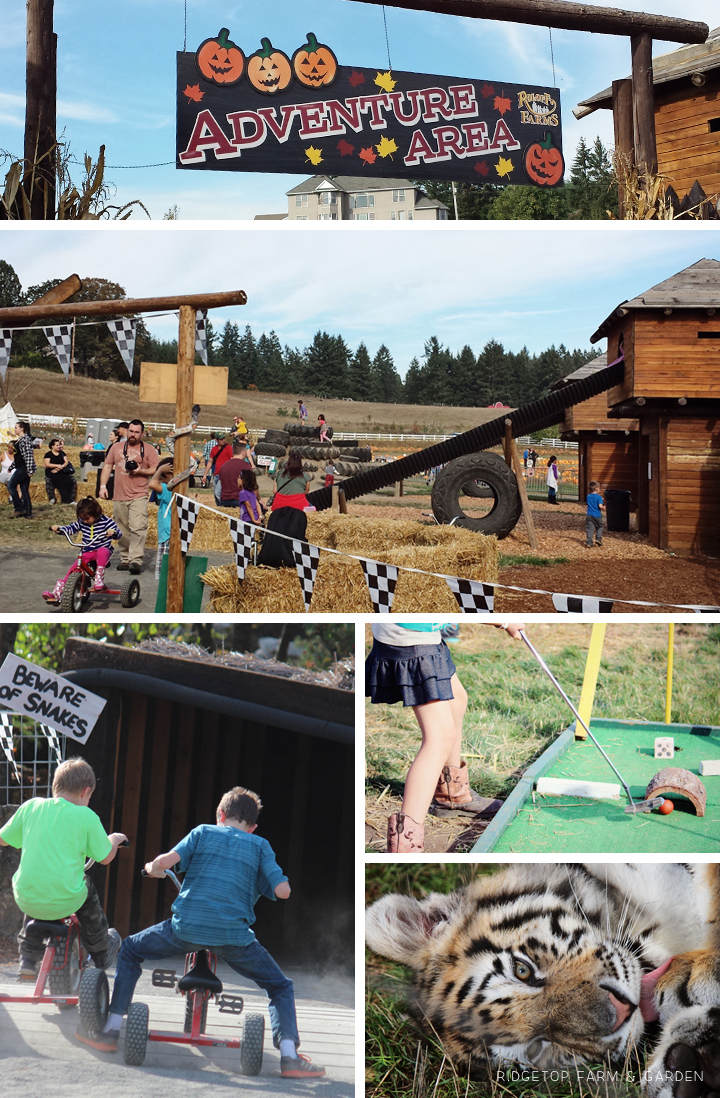 Pumpkins
Don't forget to pick your pumpkins.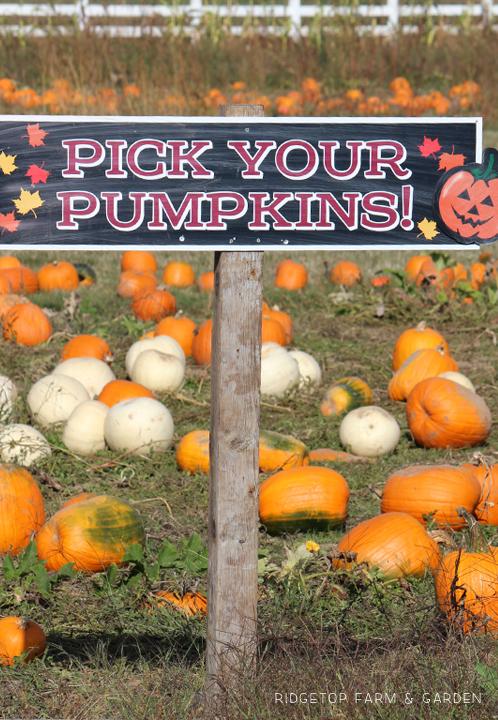 The first year we went to Roloff Farms was in 2005. We loved it. It was a quiet evening, slightly wet out and nearly no visitors at the pumpkin patch. As far as I was concerned, it was perfect. While we were paying for the pumpkins, John struck up conversation with Matt Roloff and realized he was working for a company that Matt previously worked for. There was a camera man or two around, but we didn't think much of it. Later they asked us to sign papers saying it would be ok if we ended up in a new documentary featuring little people. As far as I know we didn't end up in any episodes. But, we didn't have cable tv back then, so I didn't watch the first few seasons.
The next year, I went back with my mom on a Saturday morning. It was so crowded and crazy. It took forever just to get parked. I didn't go back again after that.
Eight years later, I decided to go back & check it out. I loved it. I went expecting a crowd, so I was prepared this time. Also, they are better prepared for the crowds & parking wasn't a problem. It was $12 per person to enjoy both the wagon tour & adventure area. Not super cheap, but also not outrageous. It is the most I have spent for pumpkin patch activities, but there was a lot to see & do.
They did have a couple food options available. But, you could also drive the one minute it takes to get to the Helvetia Tavern for a burger if you're hungry.
I hope everyone has been enjoying this fall season and wishing you a
Happy Halloween!
To see what others are sharing for the month of October check out write31days.com