About an hour outside of Portland is the small town of Vernonia. It is located in the upper Nehalem valley. In 2007 flooding caused many millions of dollars in damages to the schools, hundreds of homes & community buildings. FEMA stepped in to help, but it still took a couple years to get the city back and better than ever.
Logging is a big part of the community. Mike Pihl from the reality show Ax Men is from this area.
Vernonia's other claim to fame is that many Twilight scenes were filmed throughout the city.
Entering Vernonia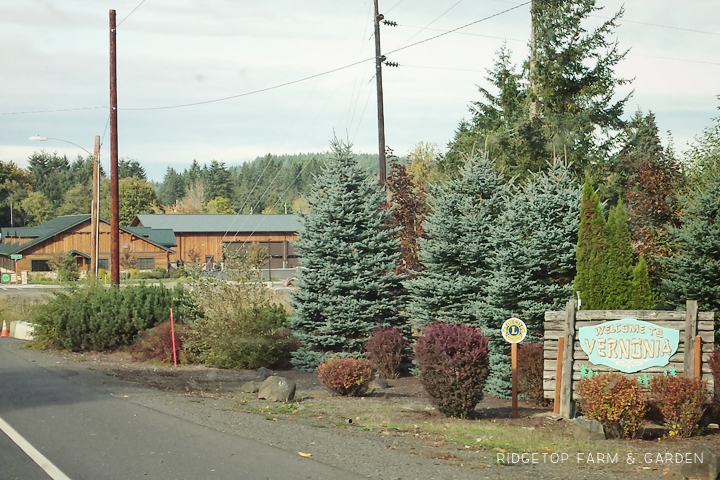 Left: Vernonia is a small town with a small town feel
Right: Rock Creek Bridge
At the beginning of the movie, Twilight, there is a shot of Bella's dad, Charlie, driving over this bridge. The police station that Charlie worked at was filmed at a credit union building in town. The Cullen's house was filmed at a home in Portland. And, Bella & Charlie's house is in St. Helens

Mill Pond Turned Fishing Hole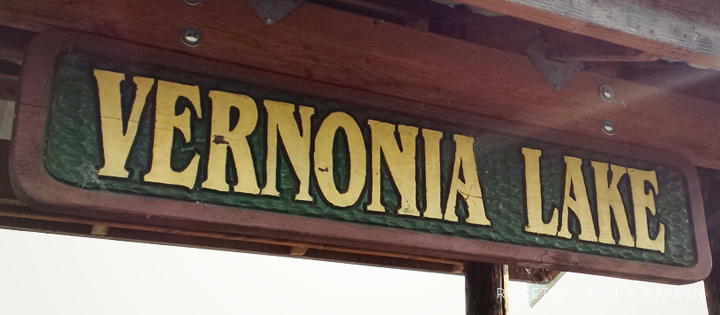 What once held logs is now a fishing hole with Bass, Perch, Bluegill & Rainbow Trout.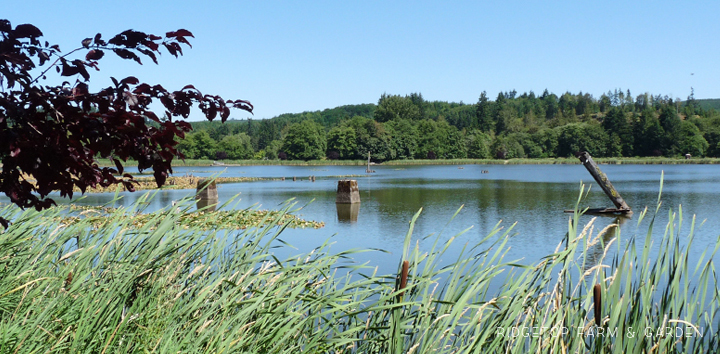 Remnants of the mill pond are still evident.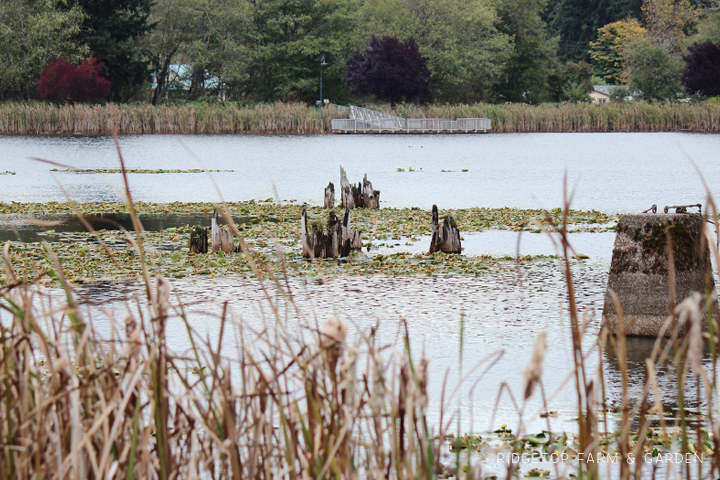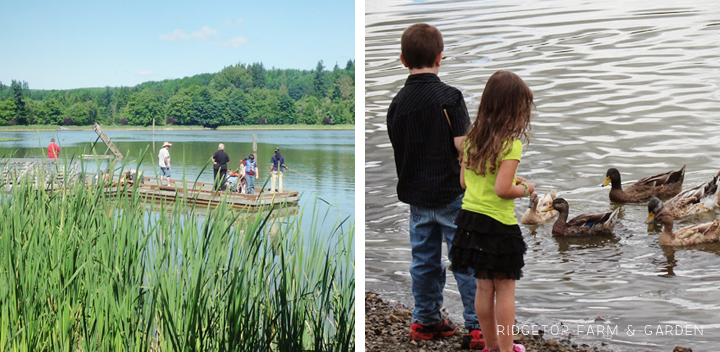 Banks-Vernonia Trail
The Banks-Vernonia State Trail begins/ends at Vernonia Lake. 21 miles of what used to be railroad tracks are now hiking & biking trails through a beautiful forested area.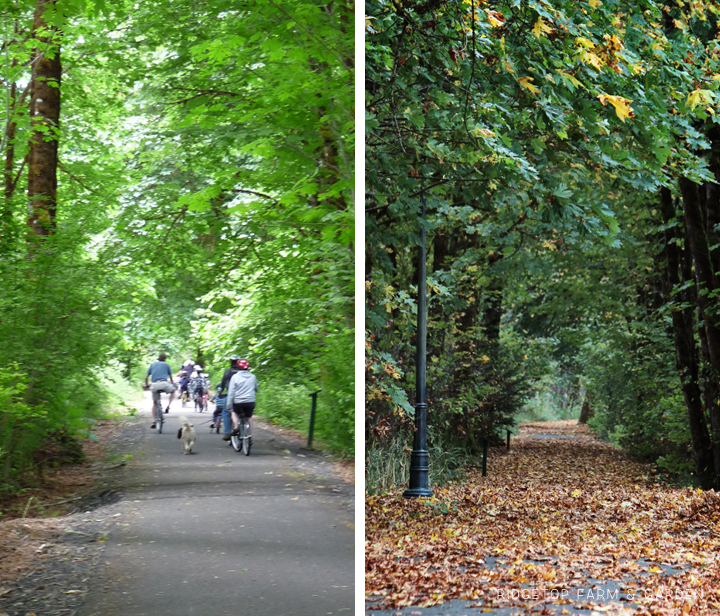 Pebble Creek
Along the south side of the lake is Pebble Creek. In the fall many salmon spawn here. It is hard to tell, but that pointy thing in the water is a salmon's tail and in front of that is its dorsal fin.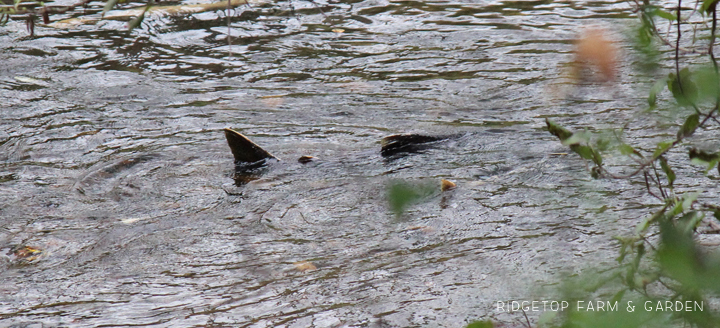 Oregon American Mill Fuel House
My favorite place to visit at the lake is this old cement building. It is a hidden gem. It was once the fuel house forthe Oregon American Lumber Company.

All that is left from the building are items made from cement. The floor is dirt & littered with leaves. Trees & ferns grow in the dirt. Graffiti covers the walls. Overall, I'm not a fan of graffiti. But, it certainly adds to the cool factor of this long forgotten building.
One time we visited, a group of people were setting up for a wedding. Ironically enough, one of the ladies setting up was my lactation nurse with Farm Kid1.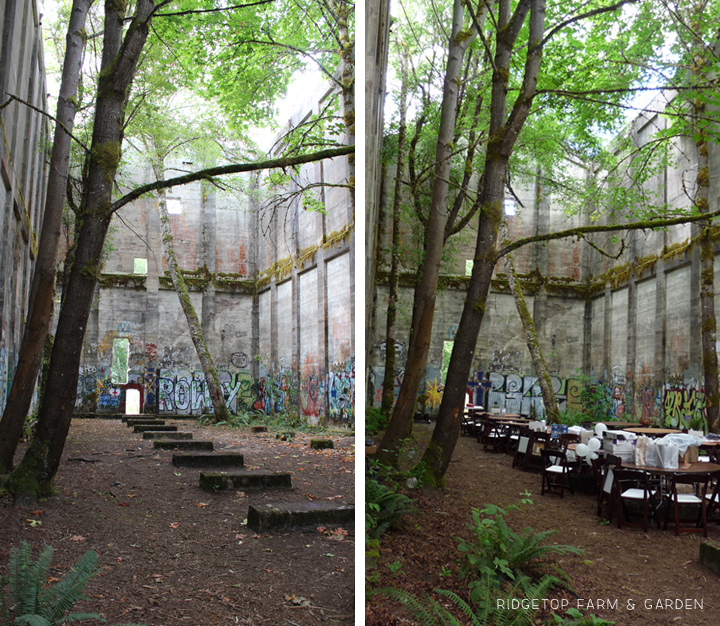 Looking up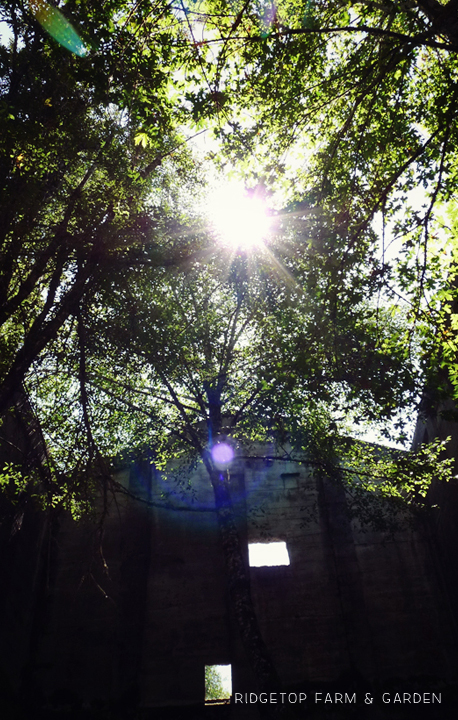 You do have to watch out for the occasional 4 letter word or naughty drawing, but for the most part the graffiti is not offensive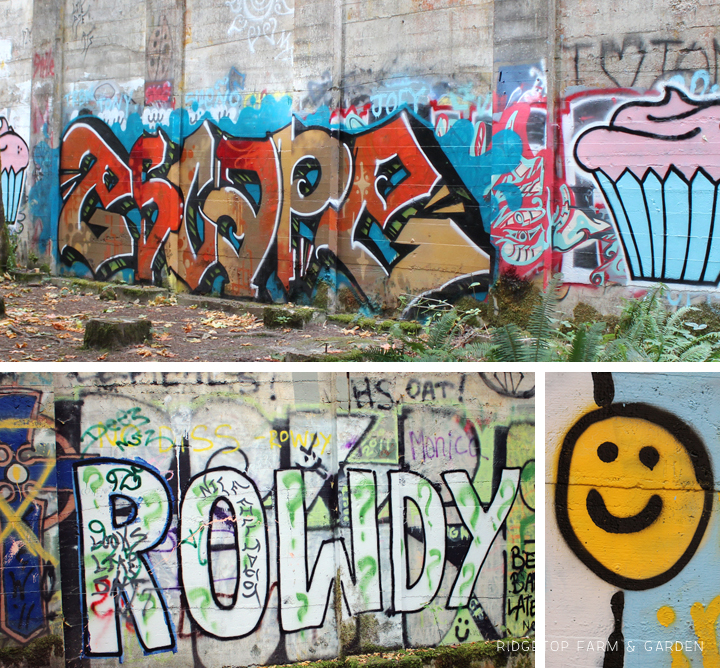 It is a fun & different place to take pics.
One year, we did beginning of the school year photos here.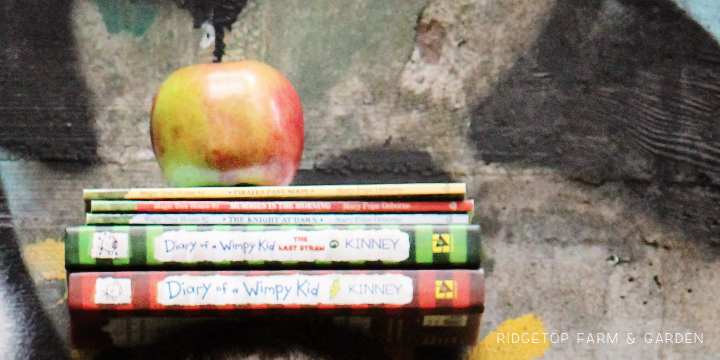 Just a couple weeks ago, I took senior pictures of my friend's daughter in and outside of the building. I remember when she was born. Wowzers, how time flies!
She is very involved in FFA.  Click here if you are interested in seeing a couple pics I took of her in her FFA clothes & with her 4 legged friends.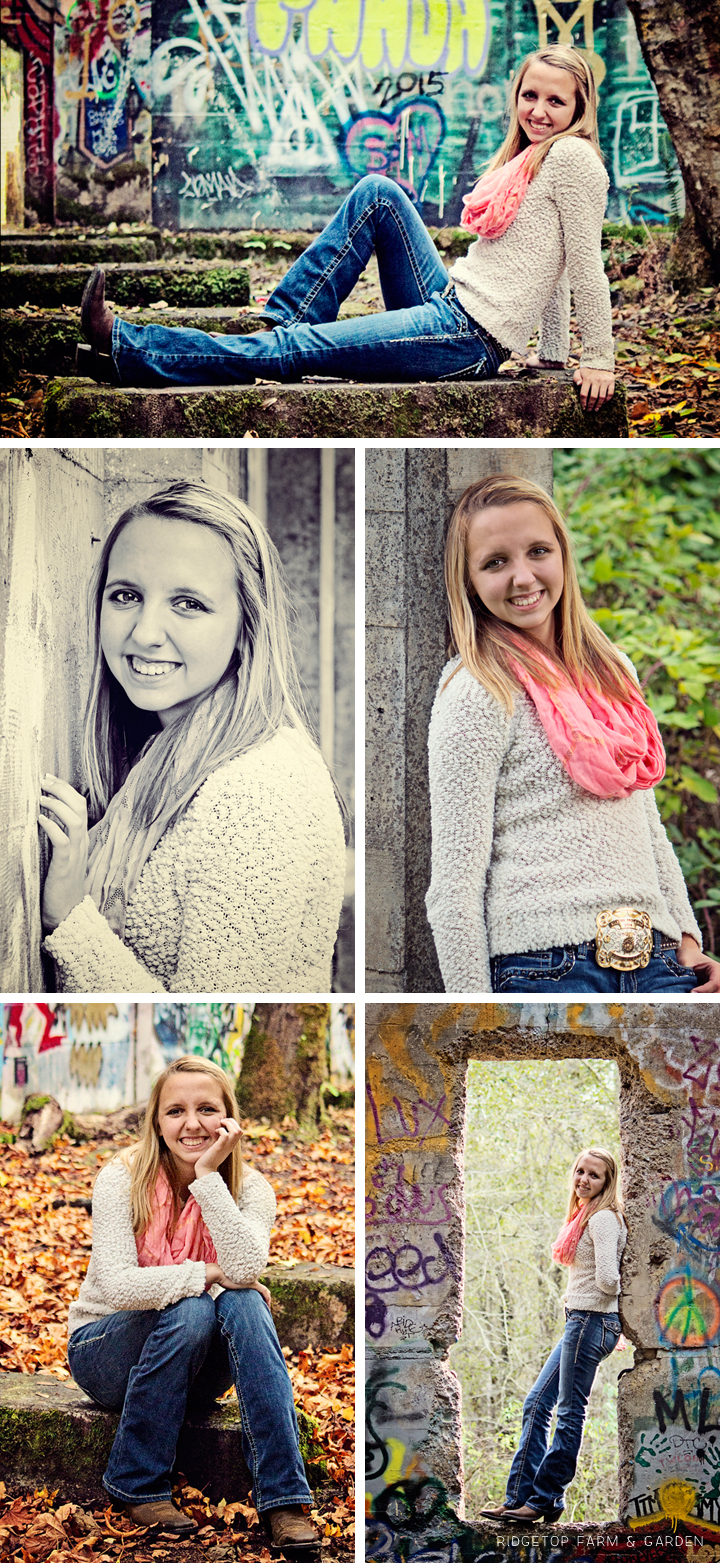 To see what others are sharing for the month of October check out write31days.com