Last year I took the plunge and decided to try the Helvetia Half Marathon. I had such a good time, I did it again this year.
The Start
My friend and I had been training together, so we started the race together.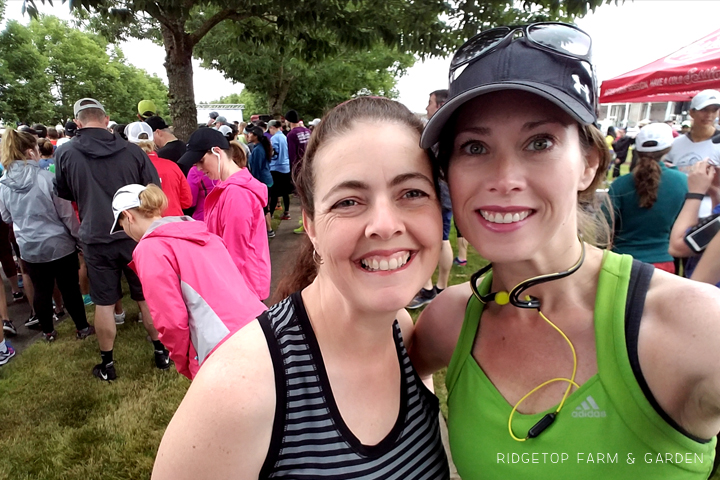 The Course
The course was similar to last year – first the flats, then up the hills, down the hills and back to flattish.
Since my friend is a bit faster than me I thought at some point we would separate and meet back up at the end. But, due to health concerns she didn't mind slowing her pace a little. Also, I felt good and was able to keep a decent pace the entire course. I did less walking than is typical for me. And, my friend encouraged me out of my comfort zone to really fly down the hills.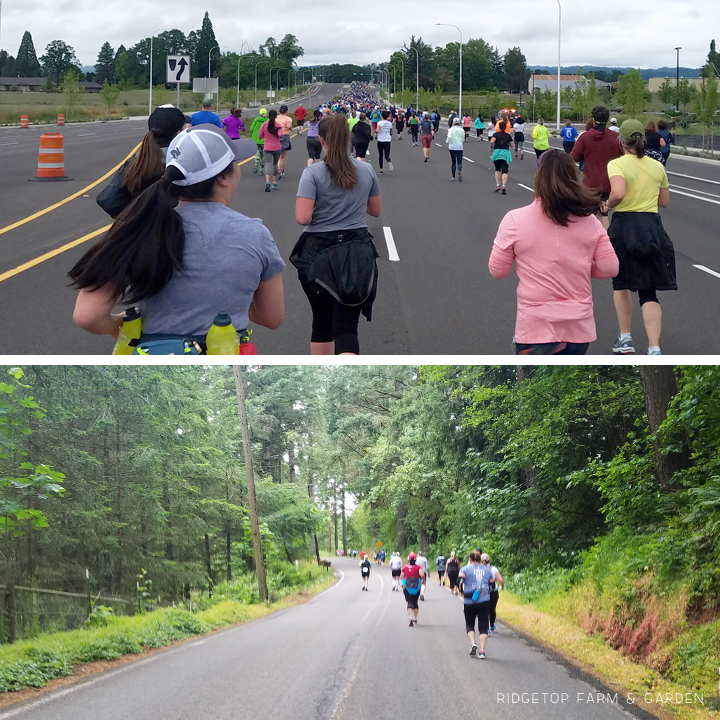 This pic cracks me up. I felt like I was going strong and looking good… then I saw this pic of how I really looked…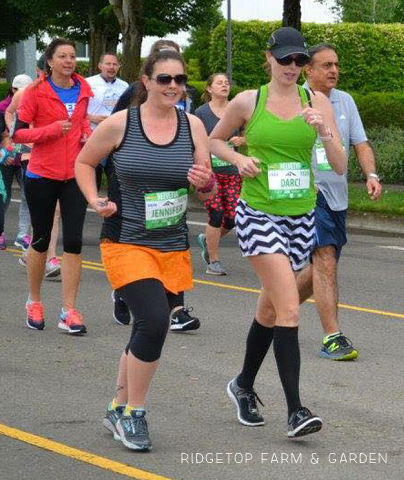 The Finish
Wowee! That last mile was tough. Had I been by myself I totally would have walked a bunch of it. Thankfully, I had a good friend pushing me through all the way to the end.
I PR'd last month on a flat course. It didn't even cross my mind I could PR on this hilly course. Thanks to Darci, I did! It was an amazing feeling.

Beer and burgers were waiting at the end.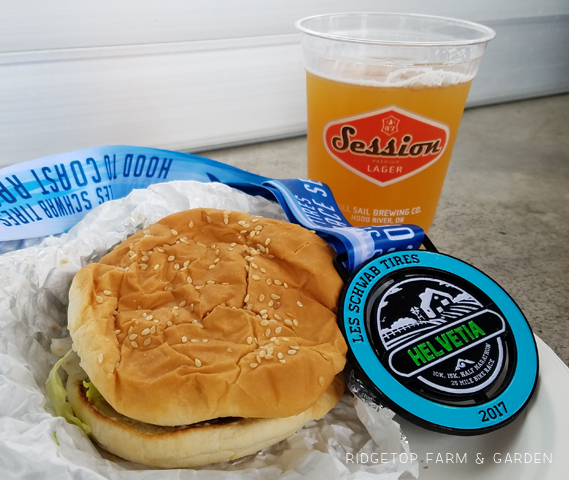 The Swag