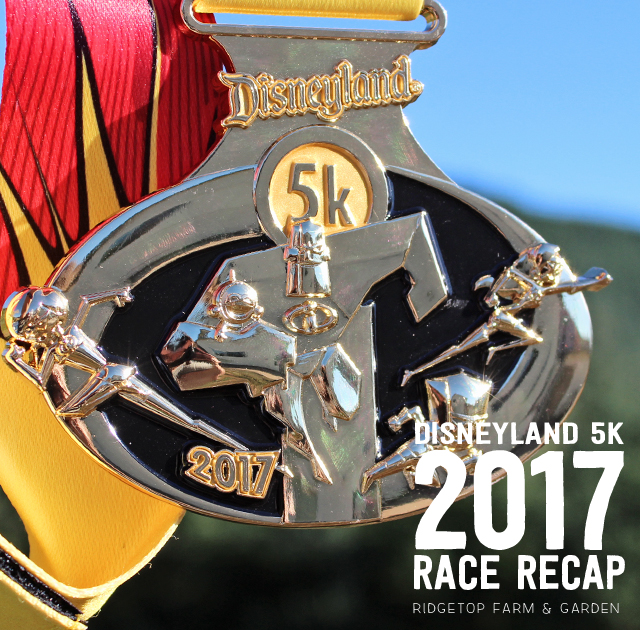 When I found out the Disneyland Half Marathon was being held the day of my 40th birthday, I knew I must go. And go, I did.
Thankfully, I have fabulous friends who didn't mind going to Disneyland.
Packet Pick Up & Expo
Thursday afternoon we stopped by the expo, grabbed our race packets, spun wheels, won prizes, took photos…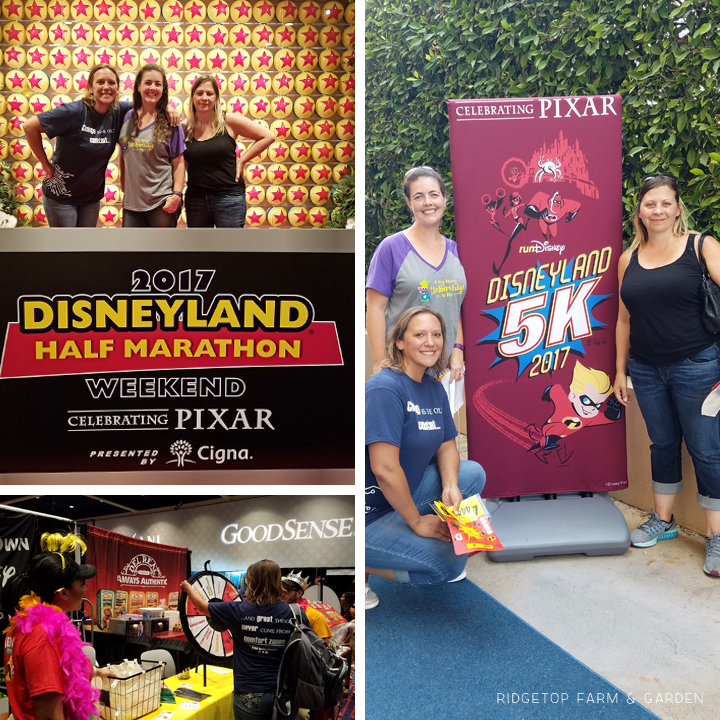 On the way to the expo we stopped by La Brea Bakery for blackberry mojitos. They were dee-lish!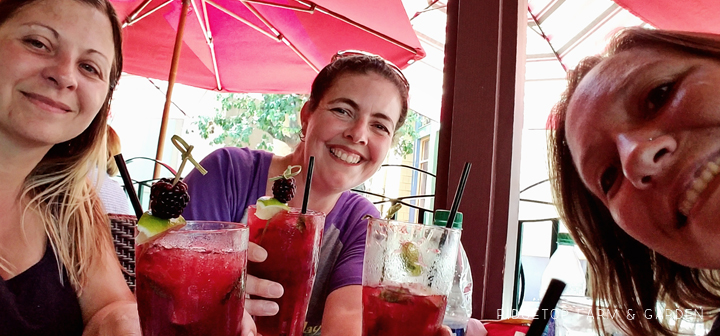 Our Costumes

I have been friends with these two since high school. We dressed in a group costume as the Main Street Electrical Parade. We were the Blue Fairy, Pete's Dragon, and the Cheshire Cat lit up with LED lights. They are not runners and I so appreciate them coming to do this with me.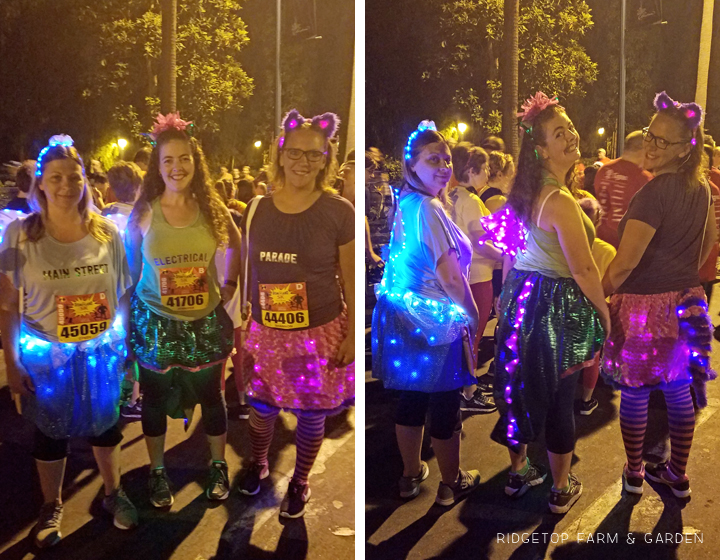 The Start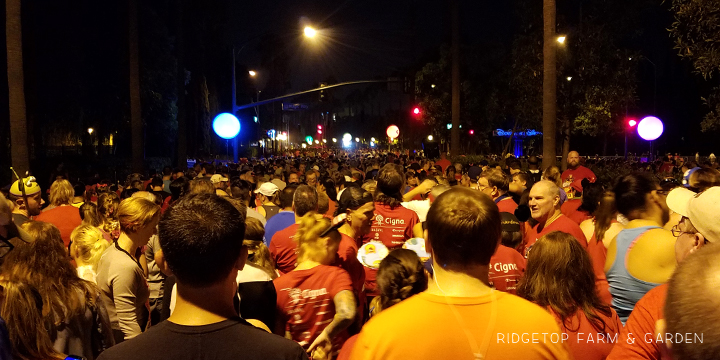 Walking through California Adventure
My fav is our pic on the trolley.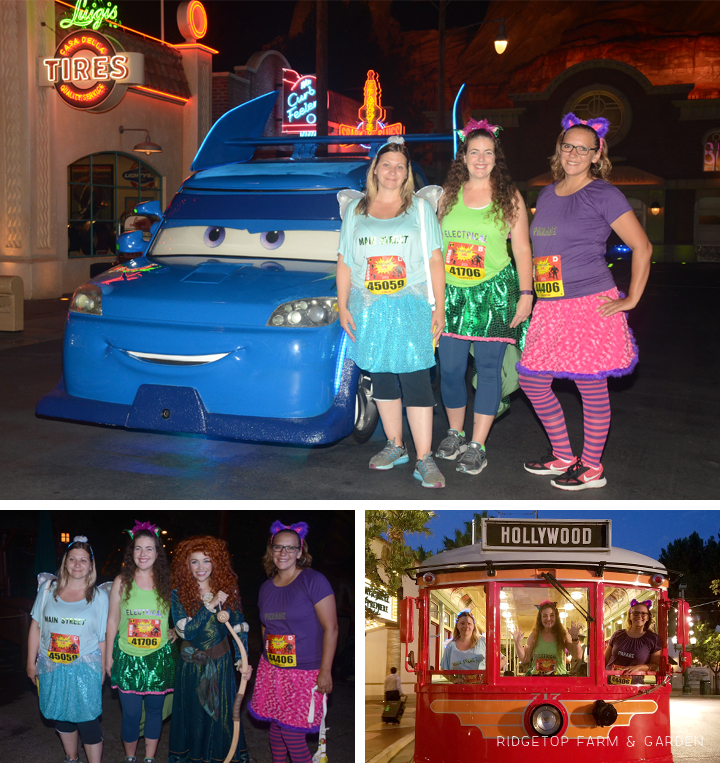 Walking through Disneyland
We didn't stop for many pics in Disneyland, but we did get a mandatory castle shot.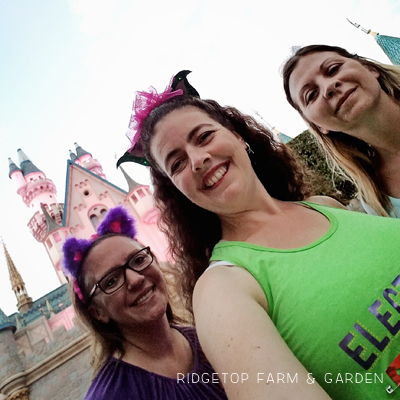 Hogwarts Running Club
One of my favorite places during a RunDisney event is the section between the two parks. During this 5k, though, it was virtually spectator free – except for these two from the Hogwarts Running Club. I knew they were a good group to associate with.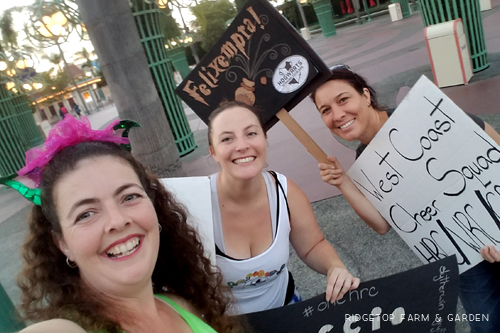 The Finish

The anticipated finish line.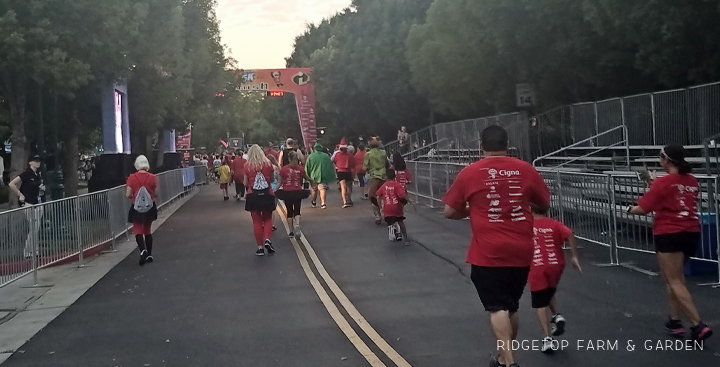 We did it!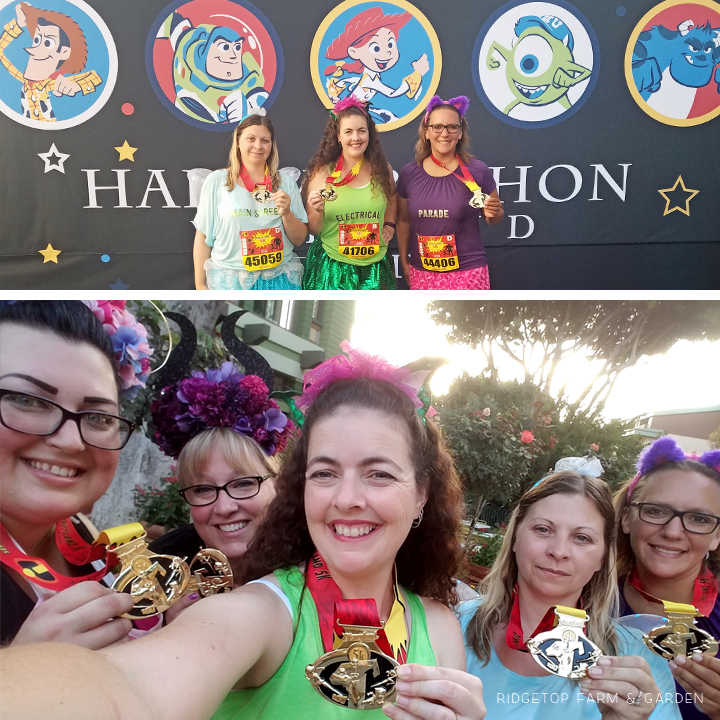 Our bib, tshirt and medal for our accomplishment: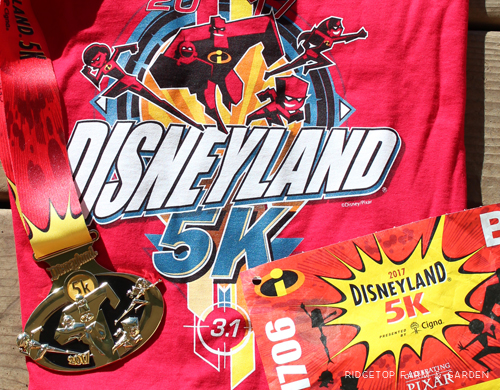 — More than Running —
Theme, theme, theme
I do love having fun with a theme. Since my friend dressed as the Blue Fairy, a pic with the fairy while on the Pinocchio ride was a must.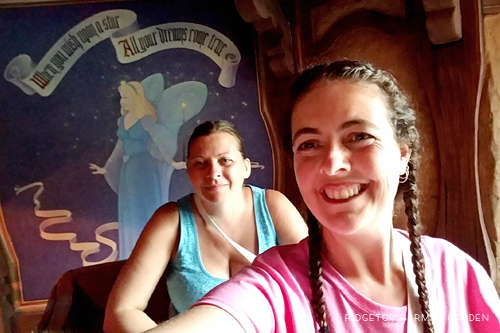 Dining at Disney
The night before, I ordered this citrus chicken plate from the Cocina Cucamonga in DCA's Pacific Wharf. It was amazing. It was a little spendy – somewhere between $12-$15. But, I have paid that much to eat at Tortilla Jo's in Downtown Disney.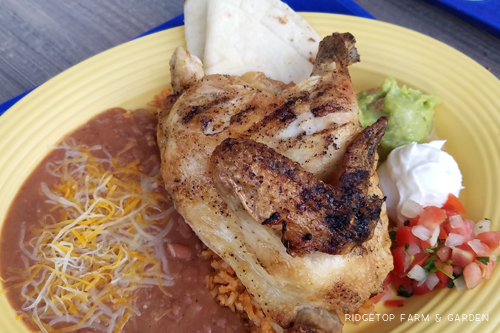 The evening of the 10K we ate at the Plaza Inn. I had fried chicken and mashed potatoes, with green beans. It was also really good, but a bit more expensive than the chicken from DCA.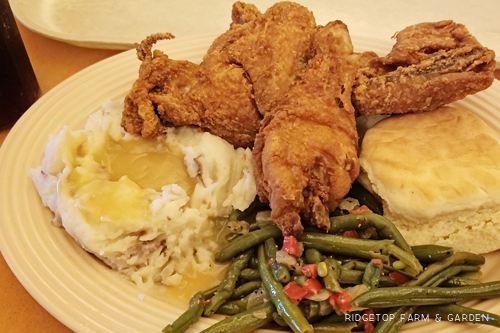 I don't know if my friends loved waking up early to do a 5k, then spend the rest of the day at Disneyland. But, they were good sports and I'm so glad they came. One of them, though, is talking about doing a 10K – so that's a good sign. Maybe I'm slowly converting her. Bahaha…