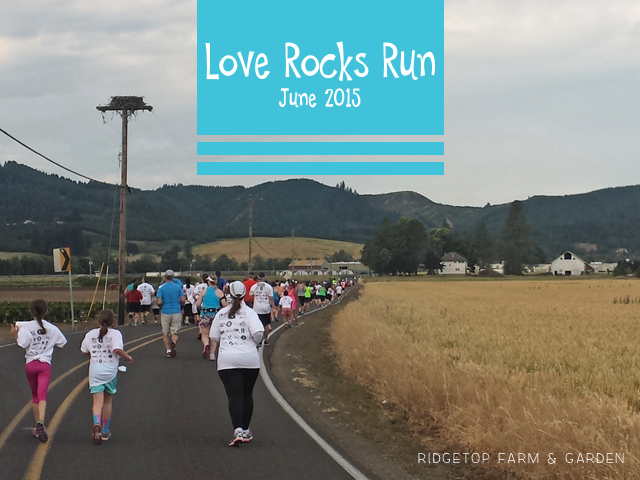 I have previously posted about Love Rocks & the impact they have had on our neighboring community. The Love Rocks family hosted a 5k as a fundraiser to build a playground in the girls honor. I got up early yesterday and took part in the event.
ANNA & ABIGAIL'S TREES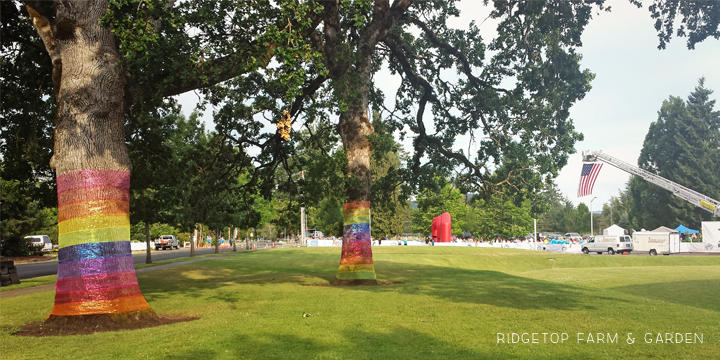 THE RUN
I absolutely wanted to do this run. However, I was throwing up the night before and when I woke up the next morning I didn't feel much better. I had very little energy to even get out of bed. But, I did… because I had to throw up again. Once I was up, though, I decided I'd at least drive to the event and decide once I was there if I would run it. I felt miserable, & much to my husband's dismay, I went to the event. I got there, grabbed my packet, started pinning on my bib and the announcer started counting down the start. I decided to go for it. It was either that or go back home and be miserable. So, I ran. I was a minute or two late at the start, but I started. And, I finished. I even ended up with a decent time.
It was a lovely course through rural Forest Grove.
I didn't take nearly as many photos as I usually do. I just didn't feel like it. I wanted to finish the 5k and get back home. I also didn't bother turning on Map My Walk or Nike+ apps. I ALWAYS log my runs. It just didn't seem important that day. And, lastly, I didn't even turn on the tracking feature on my new fitbit. That tracking feature is one of the reasons I wanted the Charge HR. Oh well, I'll try it next time.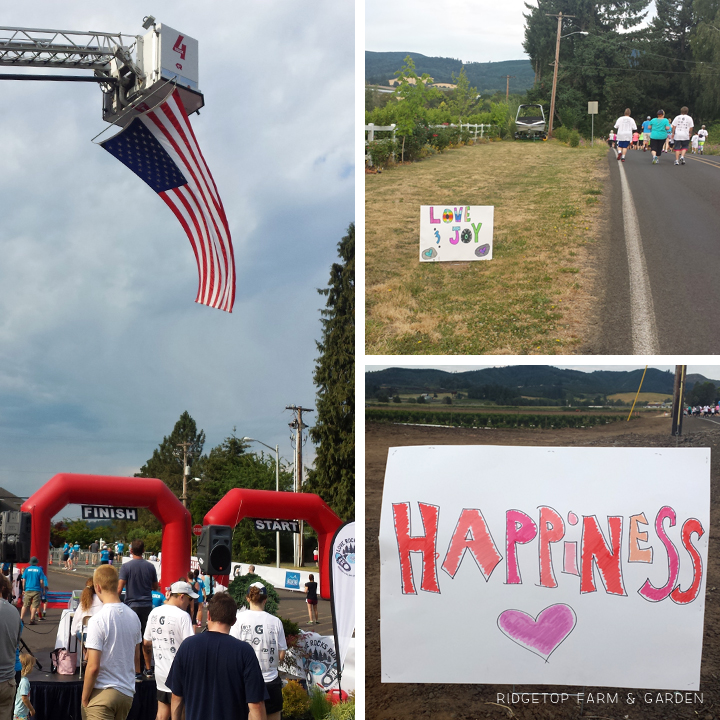 THE SWAG
As a participant, I got a tshirt. I love the Love Rocks Run logo. I love the colors. I love the design. I love it all. So, I'm thrilled to have a shirt with it.
As opposed to a finishers medal, I got a bag with 2 love rocks in it. One rock to keep & one rock to share.