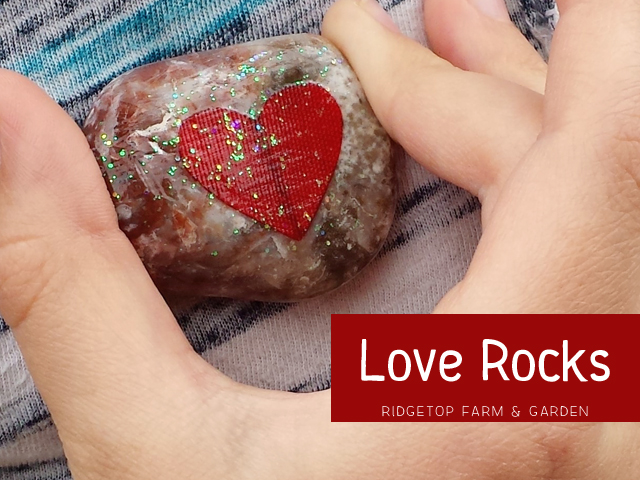 Love Rocks have taken our community by storm. It's a wonderful thing.
Last October two girls were hit by a car in front of their home. It's not my story to tell, so I'm choosing not to say more about it. But, these girls are now helping us spread love & joy because their mom chose to share Love Rocks with us.
This amazing mom has been sharing her journey at a Love Drenched Life. It's raw emotion about the grief she's going through & the love she feels.
This post contains affiliate links.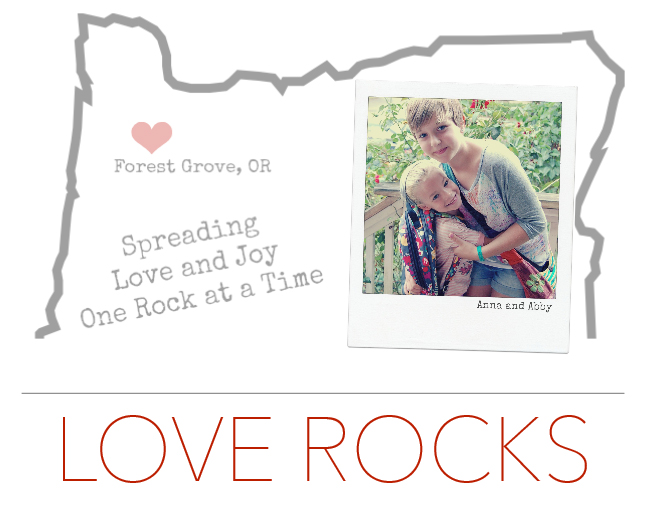 WHAT IS A LOVE ROCK?
It is a rock hand decorated with a heart. The Love Rock is then given to someone, or hidden for somebody to find. It's simple, yet means a lot. It shows you care. It lets someone know they are loved. It encourages us to think about others. It reminds us that there is good in this world.
MAKING YOUR LOVE ROCK
Our Supplies:
Rocks: we used river rock gathered from our pond & rocks we had previously polished
Fabric & Ribbon for the hearts
Scissors & Paintbrushes
Mod Podge
Sparkle Glaze: not necessary, but I enjoy a little sparkle
Top Right: The kids found it a tad difficult to cut out the hearts, so I did it.
Middle Left: The kids each chose one river rock & one polished rock. Then they glued a heart to each rock.
Middle Right: We put mod podge both on top and bottom of the heart.
Bottom: After the glue dried we brushed on the sparkle glaze.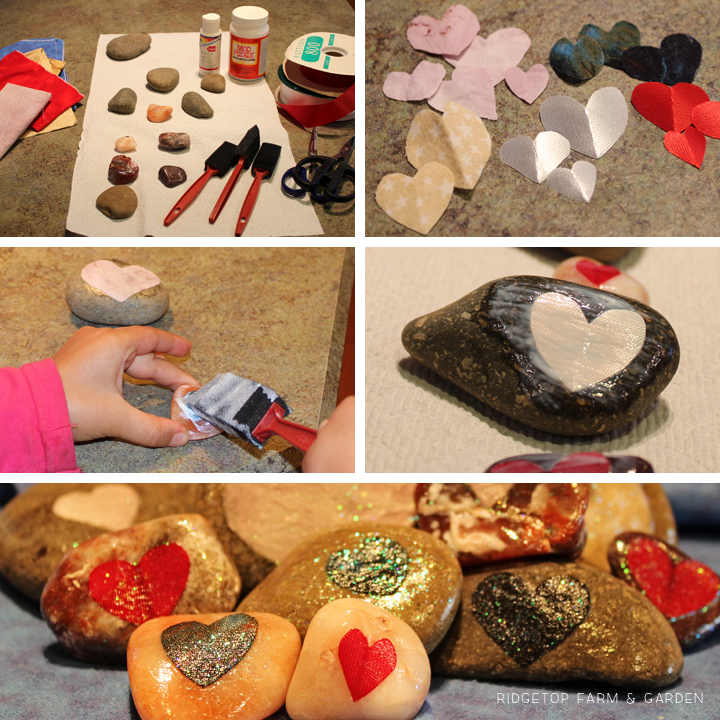 SPREADING LOVE
In Forest Grove there is a rainbow tree in the girls' memory. You can drop off your Love Rocks or grab a Love Rock to share.
Left: The day we dropped off our Love Rocks firemen were adding more color to the tree.
Right: My kids putting their Love Rocks in the bucket.
Recently there was a shooting at a high school in Troutdale, so the Love Rocks collected were spread around that community.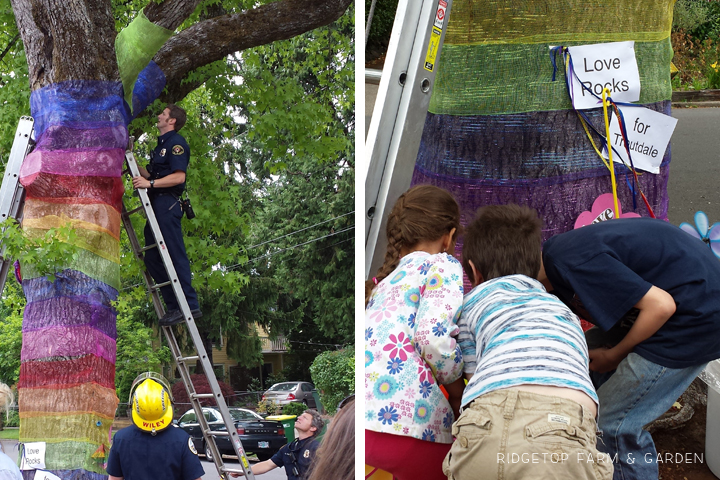 FINDING LOVE ROCKS

My kids have found a few Love Rocks in various places. Of course, we are always thrilled. Adults are happy to find them, too. We've even received them in goodie bags from the dentist.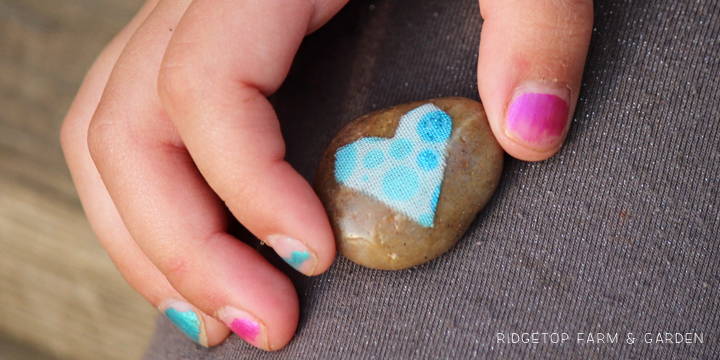 ♥ LOVE ♥
I love that our community and beyond have embraced the power of these Love Rocks. It feels good to both give & receive love.