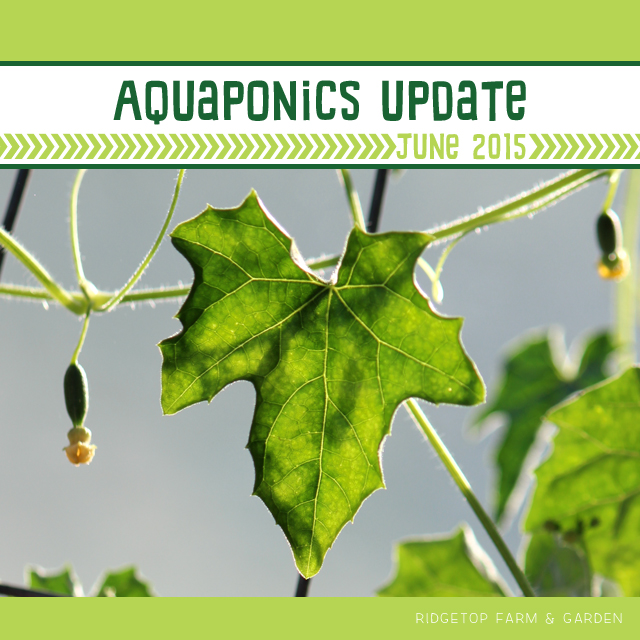 It's official. Our aquaponics system has been up & running for a year now. We haven't tried the tilapia yet, but hopefully soon. We have, though, eaten many tomatoes and picked many bunches of lettuce. It's proven to be a fabulous way to overwinter geraniums. Slowly we are figuring out how to make the system more efficient & what grows best. Kale, for instance, doesn't do great. The warm water and warm temperatures in the green house are not fit for kale. Tomatoes, though, love it.
TILAPIA
The tilapia finally seem to be growing. We have had them for a year & most tilapia growers would have harvested them by now. However, ours just aren't big enough. I'm not certain, but I have hunch that we weren't feeding them quite enough. We've been feeding them more and they're growth is improving, so hopefully it won't be long until we get to taste one of them in a fish taco.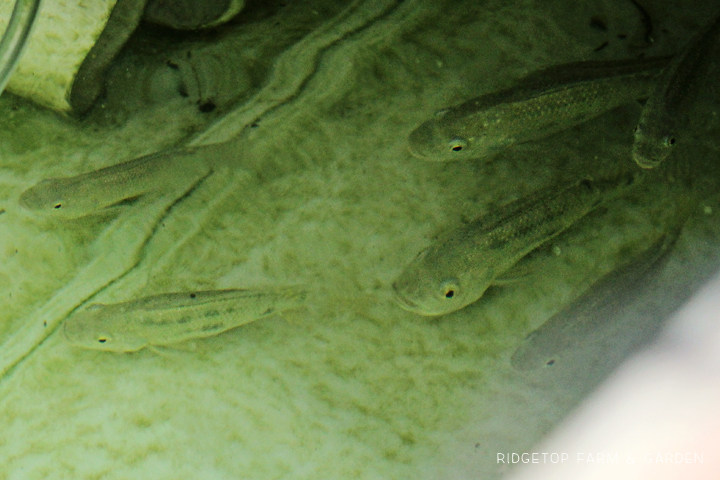 IN THE GROW BEDS
The first grow bed still has a couple geraniums adding summer color & also swiss chard that needs picking.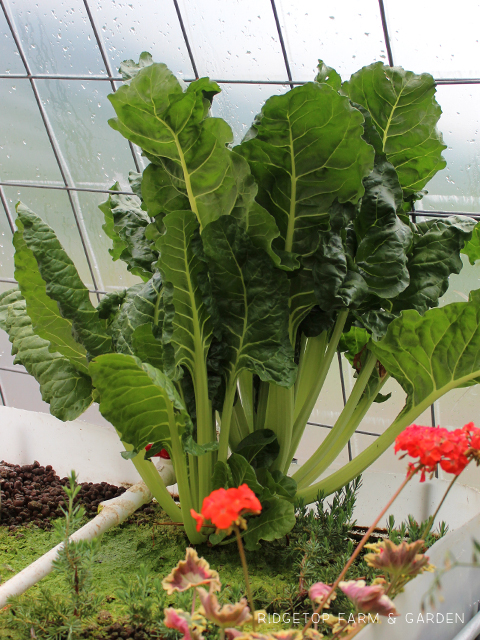 By far, our craziest grow bed is the middle one. Tomatoes, okra & lettuce are creating a jungle space.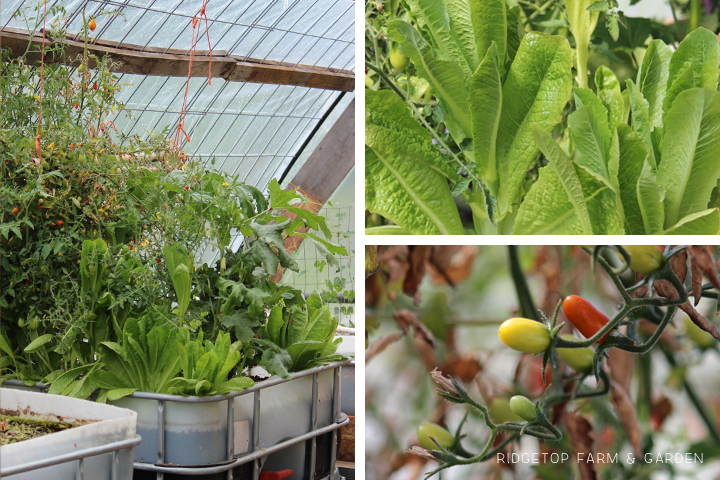 The last grow bed has vining Mexican Sour Gherkins & eggplant starts.